Will Croft elected Leader of the Conservative party
South Pacific nations agree new alliance to counter China
Budget 2016: Chancellor faces global slowdown
Ministers embarrassed by 'Legion' leak
{"effect":"fade","fontstyle":"normal","autoplay":"true","timer":4000}
BBC News (May 2010-October 2013).
October 2012
Five marines charged with murder after Afghanistan incident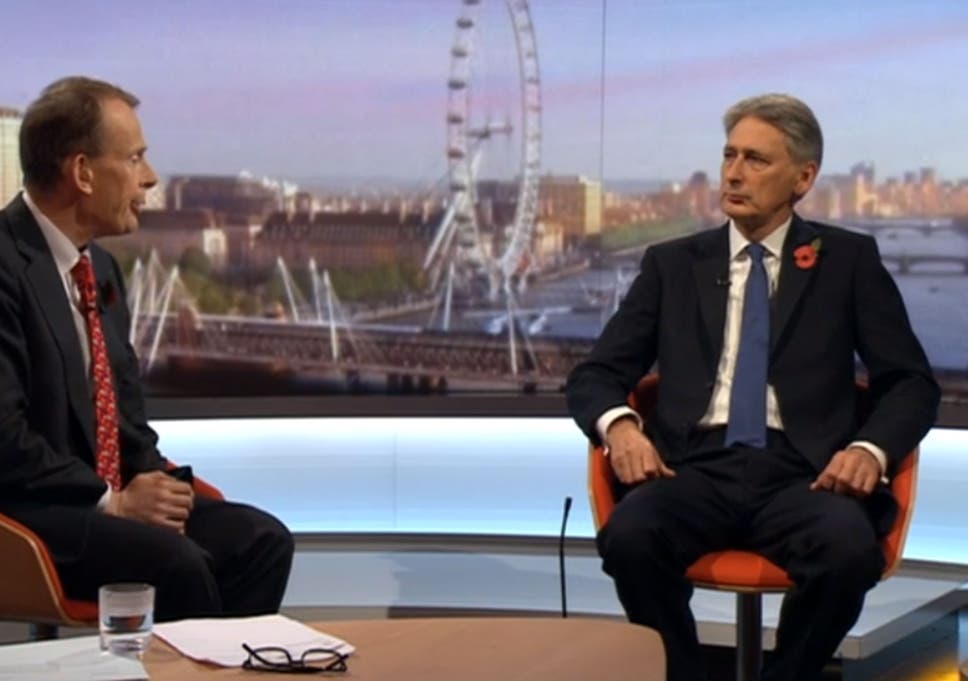 Five Royal Marines have been charged with murder over an incident in Afghanistan in 2011, the MoD has said. It says nine marines were arrested over the incident, involving an insurgent. Four have been released without charge. The five charged remain in custody, and the next stage of the process is likely to be trial by court martial.
The marines were arrested by the Royal Military Police after suspicious video footage was found on a serviceman's laptop by civilian police in the UK. The charges are related to an incident in Afghanistan last year, when Royal Marine 3 Commando Brigade was based in Helmand.
It is believed to be the first time UK servicemen have been arrested and charged with such charges during the Afghanistan conflict. Speaking on the BBC's Andrew Marr Show, Defence Secretary Philip Hammond did not comment on the specifics of the case but insisted the MoD was "determined that rules of engagement" be followed. He added: "Everybody serving in theatre knows the rules of engagement, they carry cards in their uniforms with the rules on them in case they should need to remind themselves."
Colonel Richard Kemp, a former commander of British forces in Afghanistan, said: "The case against the troops concerned needs to be set out quickly because there's no question that these kind of allegations will undermine the morale of troops serving in Afghanistan today." The MoD said it would be inappropriate to comment further on the ongoing investigation.
October 2012
Scottish independence: Cameron and Salmond strike referendum deal
A deal setting out terms for a Scottish independence referendum has been signed by Prime Minister David Cameron and First Minister Alex Salmond. The agreement, struck in Edinburgh, has paved the way for a vote in autumn 2014, with a single Yes/No question on Scotland leaving the UK. It will also allow 16 and 17-year-olds to take part in the ballot. The SNP secured a mandate to hold the referendum after its landslide Scottish election win last year.
"I always wanted to show respect to the people of Scotland - they voted for a party that wanted to have a referendum, I've made that referendum possible and made sure that it is decisive, it is legal and it is fair." Mr Cameron added: "Now we've dealt with the process, we should get on with the real arguments, and I passionately believe Scotland will be better off in the United Kingdom but also, crucially, the United Kingdom will be better off with Scotland." Mr Salmond said the deal, which he described as the "Edinburgh Agreement", paved the way for the most important political decision Scotland had made in several hundred years. He added: "It is in that sense a historic day for Scotland and I think a major step forward in Scotland's home rule journey."
The deal was negotiated between Scottish Secretary Michael Moore, a Liberal Democrat MP, and Scotland's deputy first minister, Nicola Sturgeon.
November 2012
The Leveson Report - At a glance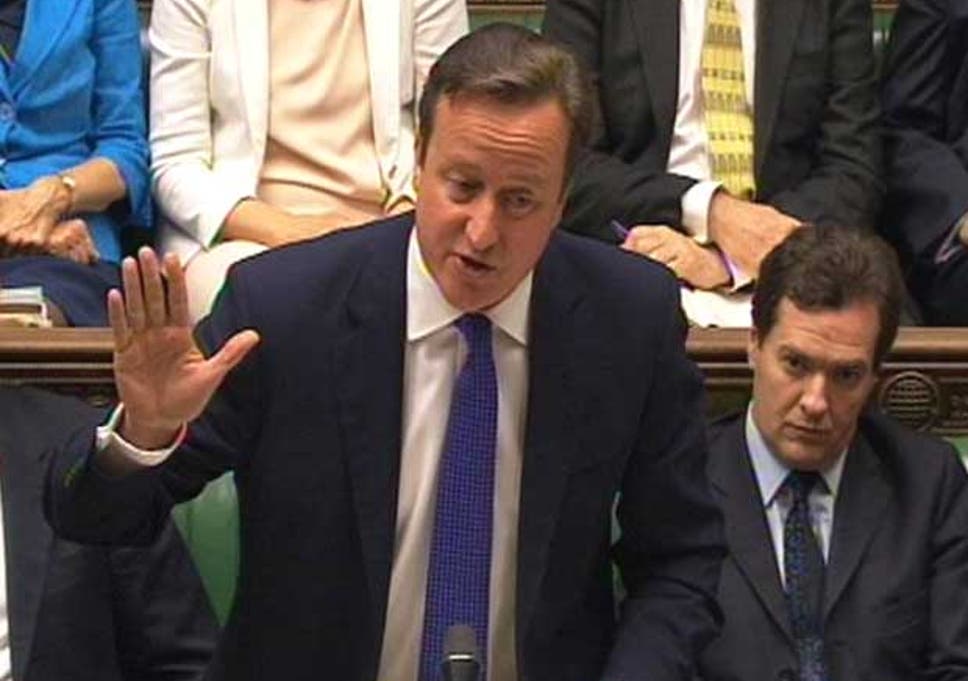 Following the News of the World scandal and closure, we finally have it: the Leveson inquiry into the culture, practice and ethics of the press has released its report. The Prime Minister today welcomed the findings, but expressed "serious concerns and misgivings" regarding implementing the changes with legislation. His coalition partner, the Deputy Prime Minister, appeared to disagree - stating there "needed to be changes in the law." Labour have called for the full implementation of the report.
Here are its key findings:
New self-regulation body recommended. Must promote high standards and be backed by regulation.

Must be independent of editors, government and business.

No widespread corruption of police by the press found.

Politicians and the press have been 'too close.'

Press behaviour has, at times, been 'outrageous.'
Press Reaction:
Lloyd Embley, Editor in Chief, Daily Mirror: "There is a firm belief papers can deliver Leveson far more quickly without legislation - better for public and free speech. We need the right solution and fast, but need a bit of time to check if fit for purpose. Legislation can be changed - that is why the statute is a threat to free speech. Surprised left of centre politicians pushing for it."
The Sun: "Lord Justice Leveson has sought to be fair and objective. But we are deeply alarmed by his proposals for new legislation that could bring in state control of newspapers. How independent would a regulatory body be if it had to answer to MPs? Such a law could allow state officials to walk into papers like The Sun and censor stories."
The Times: "Mr. Cameron's resistance to statutory legislation shows courage and principle. The Leveson proposal for legislation was politically hard to resist, but the independent regulation the report advances does not require statutory underpinning. Statute can be spurned while the scheme is embraced."
The Guardian: "There are many good things about Leveson's ideas. Newspapers that have complained for years about iniquities and cost of the law - ought to welcome a more flexible, quicker and cheaper alternative. This is a real prize worth having, even if it needs statute to achieve and make stick. The processes of appointment and governance he outlines are fairer, more open and more transparent than the system of old. Publishers, including digital players, would have compelling reasons to want to be inside the tent. Anyone outside could be regulated by Ofcom. Though raises questions if Ofcom is the right body involved in all, or any, of these roles? Can any system be voluntary and still have compulsion?"
January 2013
Conservatives lose boundary review vote
Plans to redraw constituency boundaries before 2015, backed by the Tories, have been defeated in the House of Commons. MPs voted by 334 to 292 to accept changes made by peers, meaning the planned constituency shake-up will be postponed until 2018 at the earliest. It was the first time Lib Dem ministers have voted against their Conservative coalition colleagues in the Commons. The two parties have been in dispute since proposed elections to the House of Lords were dropped last year. Labour and Lib Dem MPs were joined by those of smaller parties - including the SNP, Plaid Cymru, the DUP, the SDLP the Greens and Respect - to defeat the proposals, giving them majority of 42.
The issue of boundary changes has been one of the biggest flashpoints between Prime Minister David Cameron and his deputy Nick Clegg since the two entered government together. Parliament agreed in principle in 2011 to reduce the number of MPs and to redraw the electoral map to make all constituencies roughly the same size in terms of number of voters. Some believe the proposals, which were backed at the time by both coalition parties, would help the Conservatives win up to 20 extra seats at a future election. But a row over plans to reform the Lords - abandoned in the face of Conservative opposition - have since led the Lib Dems to say they will block implementation of the boundary review until after the next election, scheduled for 2015.
Liberal Democrat John Thurso said he had been a supporter of the decision to go into coalition in 2010 and wanted to make the deal work, but he insisted the agreement with the Conservatives was "not a pick and mix menu". A number of Conservatives MPs attacked their coalition partners for changing their position on the boundary review. Tory Penny Mordaunt said the Lib Dems were motivated by "spite, pettiness and self-interest", accusing them of making "flirtatious glances" to Labour as potential coalition partners following the 2015 poll. "The Liberals have exchanged their legendary sandals for flip-flops in the hope that it will enable them to keep their options open," she said. Conservative Peter Bone said Lib Dem ministers should resign and "cross the floor of the House" for voting against agreed government policy.
February 2013
UK loses AAA credit rating for first time since 1978
The UK has lost its top AAA credit rating for the first time since 1978 on expectations that growth will "remain sluggish over the next few years". The ratings agency Moody's became the first to cut the UK from its highest rating, to Aa1. Moody's said the government's debt reduction programme faced significant "challenges" ahead.

Chancellor George Osborne said the decision was "a stark reminder of the debt problems facing our country. Far from weakening our resolve to deliver our economic recovery plan, this decision redoubles it," he added. "We will go on delivering the plan that has cut the deficit by a quarter."

But the BBC's political editor Nick Robinson said Mr Osborne now risks being dubbed the "downgrade chancellor".

"Worse could follow if the Budget shows borrowing rising... but for most people, what will matter is not credit ratings or statistics but higher fuel, food and other prices and if interest rates go up," he added.

The UK has had a top AAA credit rating since 1978 from both Moody's and S&P.

Shadow chancellor Ed Balls said the decision was a "humiliating blow to a prime minister and chancellor who said keeping our AAA rating was the test of their economic and political credibility".
April 2013
UK just avoids triple-dip recession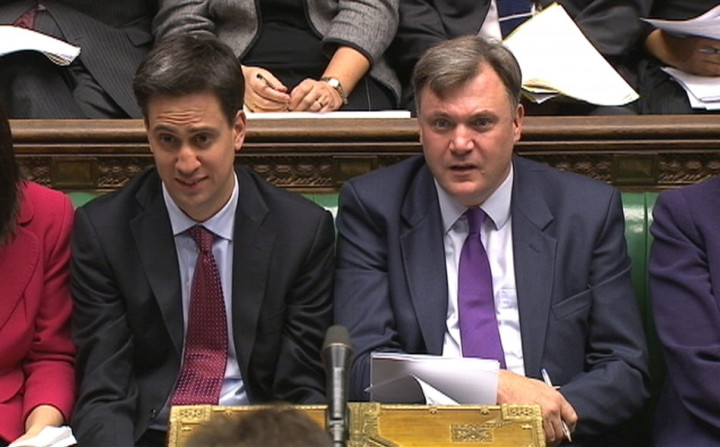 The UK has avoided its third recession in five years after recording faster-than-expected growth in the first three months of the year.
The Office for National Statistics said its first estimate for gross domestic product (GDP) showed the economy grew 0.3% during the first quarter of 2013. Chancellor George Osborne said it was an "encouraging sign".

But the shadow chancellor, Ed Balls, said that the economy was "just back to where it was six months ago".
The UK economy has been on a plateau since the financial crisis hit in 2008, with small spurts of growth and contraction. Matt Basi, from CMC Markets UK, said: "Growth of 0.3% is hardly cause for celebration, but may ease some of the pressure that has been piling on the government's austerity plans."

The chancellor has faced calls from the International Monetary Fund to rethink the pace of the austerity programme. But the government insists its austerity measures are vital to bringing down borrowing, and guarantee growth in the long-term.
Shadow chancellor Ed Balls said: "If we're to have a strong and sustained recovery, and catch up all the ground we have lost over the last few years, we need urgent action to kick-start our economy and strengthen it for the long-term - as Labour and the IMF have warned."

He added: "We need radical bank reform and a jobs and growth plan, including building thousands of affordable homes and a compulsory jobs guarantee for the long term unemployed. And instead of a tax cut for millionaires, we need a lower 10p starting rate of tax to ease the squeeze on millions of people on middle and low incomes."
This post was modified 1 year ago 3 times by
Nathan
April 2013 
Baroness Thatcher dies - live tributes.
Former Prime Minister Baroness Thatcher has died 'peacefully' at the age of 87 after suffering a stroke while staying at the Ritz hotel in central London. David Cameron called her a "great Briton" and the Queen spoke of her sadness at the death. Lady Thatcher was Conservative Prime Minister from 1979-1990. She was the first woman to hold the role.
She will not have a state funeral but will be accorded the same status as Princess Diana and the Queen Mother. The union jack above Number 10 Downing Street has been lowered to half mast while Parliament will be recalled from its Easter recess on Wednesday to enable MPs to pay tribute to the former Prime Minister.
After cancelling planned talks in Paris with the French President, David Cameron made a statement outside Number 10 where he described Lady Thatcher as "the patriot Prime Minister", saying "she had taken a nation which was on its knees and made us tall again. She didn't just lead our country; she saved our country."
Lady Thatcher, who had retired from public speaking in 2002 and lost husband Denis in 2003, had been in poor health for several years. She had been staying in the Ritz hotel since being discharged from hospital at the end of last year.
BBC political editor Nick Robinson said Lady Thatcher had been a controversial politician who inspired 'passion' amongst her critics and supporters. World leaders and senior UK figures have paid tribute to her. US President Barack Obama said "the world has lost one of the great champions of freedom and liberty, and the US has lost a true friend."
German Chancellor Angela Merkel said she would: "never forget her part in surmounting the division in Europe and at the end of the cold war."
A Buckingham Palace spokesman said the Queen was "very sad to hear the news of the death of Baroness Thatcher. Her Majesty will be sending a private message of sympathy to the family."
Former Labour Prime Minister Tony Blair called her a 'towering figure', and his successor Gordon Brown praised her 'resilience and determination.' Labour leader Ed Miliband stated Lady Thatcher had been a 'unique figure' who 'reshaped the politics of a whole generation', continuing with: "The Labour Party disagreed with much of what Lady Thatcher did and she will always remain a controversial figure. But we can disagree and also greatly respect her political achievements and her personal strength."
Deputy Prime Minister Nick Clegg said she was "a defining figure of modern British politics. She may have divided opinion during her time in office, but everyone will be united today in acknowledging the strength of her personality and radicalism of her politics."
Others to pay tribute include former Chancellors Lord Howe and Lord Lawson, who resigned from her government following differences of opinion on economic policy, Europe and leadership style.
London Mayor Boris Johnson and Scottish First Minister Alex Salmond have both paid tribute, the former stating "she [Lady Thatcher] will be remembered long after the grey suits of today's politics" and the First Minister saying Lady Thatcher was "a truly formidable Prime Minister whose policies defined a generation."
Lady Thatcher's policies have been met with criticism following her death. Former Labour leader Neil Kinnock pointed out how economic inequality had risen sharply during her tenure, and Sinn Fein President Gerry Adams she prolonged the violence in Northern Ireland and 'caused great suffering' with the use of 'draconian, militaristic policies.'
The National Union of Mineworkers said Lady Thatcher had 'set out to serve those whose interests were profits for the few' and blamed her for the 'decimation' of the coal industry. Street parties and celebrations have reportedly taken place in Glasgow, Brixton in South London, Greater Manchester and Merseyside, though BBC reporters stated the attendance figures are between 250 to 100.
May 2013
Gay marriage: Commons passes Cameron's plan
The House of Commons has voted to allow gay marriage in England and Wales, despite 161 MPs opposing the government's plans. Several Tory MPs spoke against the proposals, which caused tensions, but the Labour and Lib Dem leadership backed them.
The Marriage (Same Sex Couples) Bill now goes to the House of Lords, where it is expected to pass. David Cameron hopes it will become law soon, with the first ceremonies taking place before next summer. The bill, if passed, will allow same-sex couples, who can currently hold civil ceremonies, to marry.
Religious organisations would have to 'opt in' to offering weddings, but the Church of England and Church in Wales being banned from holding ceremonies. The Welsh Minister and Environment Ministers, joined by 10 Junior Ministers, voted against the bill at third reading. 133 Tories opposed the bill, with 15 Labour MPs, 4 Liberal Democrats, eight Democratic Unionists and an independent.
Culture Secretary Maria Miller said this was an "issue of equality" which MPs had to show a "commitment" to. Shadow Home Secretary Yvette Cooper said of the vote: "Lets celebrate, not discriminate." Demonstrations against the plans took place opposite the Palace of Westminster as the debate took place. The bill's third reading was supported by 366 MPs, giving it a majority of 205. The chamber erupted into applause when the result was announced.
May 2013 
Woolwich attack: victim named
The soldier killed in an attack in London has been named as Drummer Lee Rigby of the 2nd Battalion the Royal Regiment of Fusiliers. Drummer Rigby, 25, from Manchester leaves behind a 2 year old son. Two suspects shot by police after Wednesday's attack in Woolwich remain under arrest. A further two people have been arrested on conspiracy to murder.
The suspects, one of whom is said to be Islamist protester Michael Adebolajo, were known to security services. Scotland Yard said the latest arrests were of a man and a woman, both aged 29.
Drummer Rigby's family released a statement, saying: "Lee was lovely. He would do anything for anybody, he always looked after his sisters and always protected them. He took a big brother role with everyone. All he wanted to do since he was a little boy was be in the Army, live life and enjoy himself. Family meant everything to him. He was a loving son, husband, father, brother and uncle, and a friend to many."
The Ministry of Defence also paid tribute after details came out the post mortem examination would be done Thursday. "An extremely popular and witty soldier, Drummer Rigby was larger than life."
Defence Secretary Phillip Hammond said: "Our thoughts are today with Drummer Rigby's family and loved ones, trying to come to terms with this terrible loss." When quizzed if this showed if soldiers were vulnerable, in uniform or not, he continued: "I think it shows how vulnerable we all are, but shows, by the response of the public, we will not be cowed by terrorism." He announced security in Woolwich barracks and others in London had been increased.
After the attack a man, thought to be the killer (28 year old Adebolajo), was filled saying he carried out the attack as British soldiers killed Muslims every day. Mr. Adebolajo, according to sources, comes from a devout Christian Nigerian family but converted to Islam after leaving college in 2001. He has been photographed with Anjem Choudary, the radical Islamist preacher, in the past.
July 2013
Miliband urges 'historic' changes to Labour's union links
Ed Miliband has pledged to end the automatic "affiliation" fee paid by three million union members to Labour. It comes after the Unite union was accused of trying to rig the selection of the party's parliamentary candidate for Falkirk. The Labour leader said changing its link with the unions would mean an end to "machine politics".
But Unite general secretary Len McCluskey said the fee - worth £8m a year to Labour - would "stay as it is". The GMB union said there was no evidence Mr Miliband's plans were "workable" and warned that they would cost the party a "very significant" amount. Under the current system, members of supportive unions pay an automatic levy to Labour, unless they choose to opt out. Labour insiders estimate making it non-automatic would cost the party about £5m.
Mr Miliband promised to make politics more "open, transparent and trusted" by creating a "modern" relationship with trade unions, saying he wanted "to take action and seize the moment that Falkirk represents". The changes would be introduced as "soon as possible" and definitely before the next general election, Mr Miliband said. An aide later said this should happen "within months, rather than years".
Mr Miliband said former Labour Party general secretary Ray Collins who, as a TGWU official, helped steer the merger with Amicus to create the Unite union, will lead discussions with the trade unions on the plan. He also promised to look at holding open "primaries", where all adults, not just party members, can vote for the selection of a candidate in their constituency, including possibly in Falkirk. He said such a system would be used to choose Labour's runner for the London mayoralty in 2016 - with anyone in the capital who registers as a party supporter getting a vote. Mr Miliband also said there should be curbs on the amount that MPs earn from outside interests and rules to stop conflicts of interest.
Former Prime Minister and Labour leader Tony Blair suggested the changes could be a "defining moment" for the party and said they would send a "very strong message" to the public that Mr Miliband would "govern for for all the country and not simply one section of it."
August 2013
Syria crisis: Cameron loses Commons vote on Syria action
MPs have rejected possible UK military action against Syrian President Bashar al-Assad's government to deter the use of chemical weapons. David Cameron said he would respect the defeat of a government motion by 285-272, ruling out joining US-led strikes, though later provoked anger when he said he wanted the UK to still keep its 'options open'. The US said it would "continue to consult" with the UK, "one of our closest allies and friends". France said the UK's vote does not change its resolve on the need to act in Syria. Russia - which has close ties with the Assad government - welcomed Britain's rejection of a military strike.
The UK government's motion was in support of military action in Syria if it was backed up by evidence from United Nations weapons inspectors, who are investigating the attack. They are due to finish their work on Friday and give their preliminary findings to UN Secretary General Ban Ki-moon at the weekend. After the vote Prime Minister David Cameron said it was clear Parliament did not want action and "the government will act accordingly".
Labour leader Ed Miliband said on Friday that the House of Commons had spoken "for the people of Britain People are deeply concerned about the chemical weapons attacks in Syria, but they want us to learn the lessons of Iraq," he said. "They don't want a rush to war. They want things done in the right way, working with the international community." He said Britain "doesn't need reckless and impulsive leadership, it needs calm and measured leadership".
Thirty Conservative and nine Liberal Democrat MPs voted against the government's motion. The defeat comes as a potential blow to the authority of Mr Cameron, who had already watered down a government motion proposing military action, in response to Labour's demands for more evidence of President Assad's guilt. The BBC's political editor Nick Robinson said the prime minister had now lost control of his own foreign and defence policy, and as a result he will cut a diminished figure on the international stage. Robinson said: "Cameron has vowed he will continue to press to keep military action in Syria open as an option, which is causing tension within the government and Conservative Party. Whatever you think of this move - principled or foolish - it is possibly pushing an already damaged Prime Minister to the edge."
Shadow defence secretary Jim Murphy said so many of Mr Cameron's own MPs had voted with Labour because they were now "unwilling to take him at his word". Conservative rebel Crispin Blunt said he hoped the vote would "relieve ourselves of some of this imperial pretension that a country of our size can seek to be involved in every conceivable conflict that's going on around the world".
This post was modified 1 year ago 4 times by
Nathan
September 2013
Give us another chance, Clegg pleads
Nick Clegg has urged the British people to put the Liberal Democrats back in government in 2015 to curb the excesses of the Tories or Labour. "We are the only party that can finish the job of economic recovery, but finish it fairly," he told the Lib Dem conference in Glasgow.

After three years of coalition Britain was now a "step closer" to the death of single party government, he claimed. He also spoke at length about his family and personal values.
In a 51-minute speech aimed at preventing the Conservatives from claiming all the credit for the economic upturn, Mr Clegg said Lib Dem policies such as infrastructure spending and more apprenticeships had made all the difference.

"The big question mark that has always hung over the Liberal Democrats - could we handle government? And handle it when the going got tough? - that question mark is now gone. This recovery wouldn't be happening without us."
He listed a series of Conservative policies which he claimed the Lib Dems had blocked, including "inheritance tax cuts for millionaires, profit-making in schools, firing workers at will, regional pay for public sector workers, scrapping housing benefit for young people, ditching the human rights act and closing down the debate on Trident".
September 2013
Miliband pledges energy price freeze in Conference pledge
Labour would freeze gas and electricity bills for every home and business in the UK for 20 months if it wins the 2015 election, Ed Miliband has said. The big energy firms would be split up and governed by a new tougher regulator to give people "a fairer deal".

Labour says the move will save average households £120 and businesses £1,800 - but cost the energy giants £4.5bn. But energy companies said the policy could lead to power shortages, and jeopardise investment and jobs.

The Labour leader said firms had been overcharging "for too long" and it was time to "reset" the energy market.
Speaking for more than hour without notes at his party's annual conference in Brighton, Mr Miliband set out his vision of how "Britain can do better" under Labour, with an economy that works for "ordinary people once again". He also said Labour would support measures to give 16 and 17-year-olds votes in general elections and pledged to build 200,000 homes a year.
In an upbeat speech peppered with swipes at David Cameron and George Osborne for being out touch and lacking aspiration for the country, Mr Miliband repeatedly used the phrase "We're Britain, we're better than this" to cheers and applause from Labour activists.

He received standing ovations for defending the NHS and promising to axe "the bedroom tax" - and tackled Tory criticism that he lacks leadership skills head-on, saying: "If they want to have a debate about leadership and character - be my guest."

Unlike David Cameron, he told the party faithful, he had stood up to vested interests on media regulation and the tobacco lobby and made the right call on Syria. There was no mention in the speech of Mr Cameron's coalition partners, the Liberal Democrats.
October 2013
Miliband resigns, hits out at "gutter press"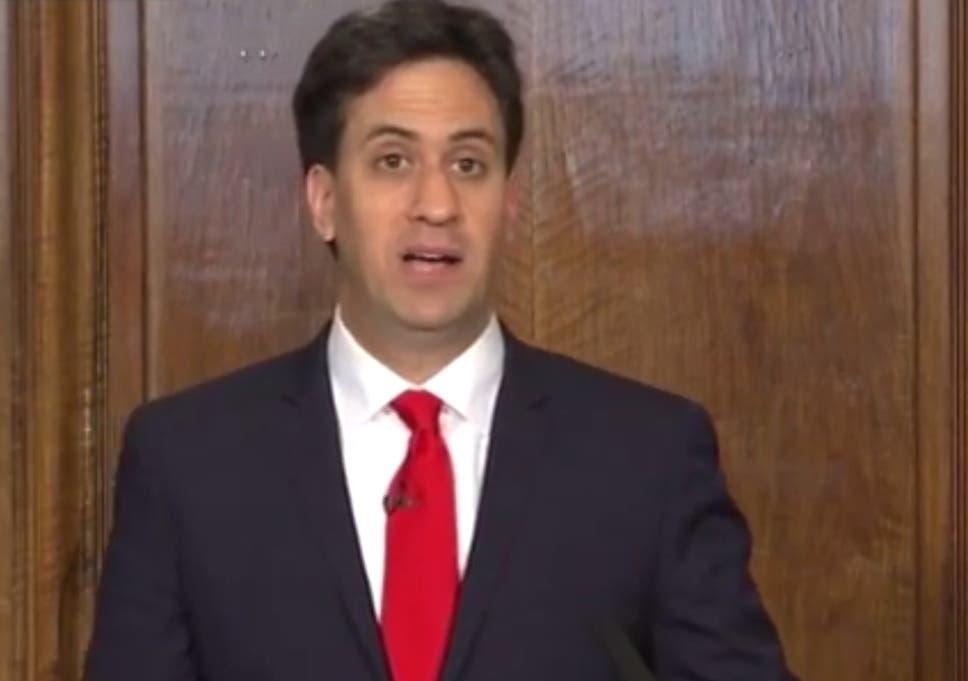 Ed Miliband, leader of the Labour Party has resigned following what he described as "harassment" by the "gutter press". It comes after the Daily Mail refused to apologise for its reporters intruding on his uncle's funeral and a slew of stories about his late father, Ralph Miliband.
In a written statement, the former leader said that "Since I was elected I have tried to stay focussed on the issues and on putting forward a vision to make this country better. But I have been consistently hounded. The toll on my family has been great, but I understood the price. However, the recent attacks and personal intrusion has touched those beyond me and my immediate family and I cannot allow it to continue. I am therefore resigning, immediately. I fully intend to continue serving as an MP and as a strong advocate to clean up our broken press."
Tributes poured in from across the political spectrum, including from the Prime Minister who hit out at the "unwarranted vilification of a late WW2 refugee and RAF pilot" and "unacceptable intrusions" into private family events.
His resignation means that there will be a Labour leadership election.
This post was modified 1 year ago 2 times by
Nathan
October 2013
David Cameron Resigns Following Difficult Conference
David Cameron has resigned as Prime Minister following the Conservative Party conference and controversy surrounding his decision to keep "options open" on Syria.
Trouble erupted at the conference after Mr Cameron, who resigned as party leader the day after the conference, had reportedly been confronted by several pro intervention MPs and anti intervention MPs through the course of the conference. This resulted in several well documented and public disagreements that undermined him.
Trouble also emerged over the party's position towards the European Union with many MPs seeking to push him to propose a vote on the UK's relationship with the EU by the end of 2014. Following his conference speech many MPs openly attacked him for not doing so.
During a brief statement Mr Cameron said, "While it has been an incredible honour and privilege to both lead my party and to be the Prime Minister of this great country I find myself in a position where I am unable to do both effectively." He continued, "That being the case, it would be wrong for me to continue as Prime Minister and leader of the Conservative Party."
He later said "I hope that my successor, whoever they may be, will be better able to unite the party and more importantly this country around the successes that this government has had in repairing the mess Labour left behind in 2010 and will remember the duty that this country has to be a leader on the world stage."
Mr Cameron's resignation as Conservative Leader means there will now be a leadership election to replace him.