Will Croft elected Leader of the Conservative party
South Pacific nations agree new alliance to counter China
Budget 2016: Chancellor faces global slowdown
Ministers embarrassed by 'Legion' leak
{"effect":"fade","fontstyle":"normal","autoplay":"true","timer":4000}
BBC News (May 2010-October 2013).
October 2013 
DPM follows PM in resignation, live updates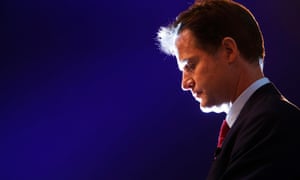 Following the resignation of David Cameron, Nick Clegg has also announced that he too intends to resign. Making a statement, Mr. Clegg said: "It is clear that in the best interests the coalition will continue, but there need to be new faces and very possibly some new ideas. I fully intend to champion the coalition and to work hard for my constituents, but it must be from the backbenches."
The resignation is not considered shocking following the resignation of Prime Minister David Cameron and allegations coming out from women that Mr. Clegg had been having extramarital affairs while in office. In the past, Mr. Clegg has spoken openly about having been with 'no less than 30 women', which had prompted multiple jibes from Labour.
BBC political editor Nick Robinson says: "It really does not come as a shock that the Liberal Democrat leader has gone this way. Anybody associated with Cameron on the Syria issue could well be considered dead meat in both coalition parties, but Nick Clegg had been further damaged by allegations that he had embarked on extramarital affairs while in office. While just that - rumours - he has been met with flack over remarks on his personal life before. I have heard from sources he was pushed to leave from Liberal Democrats in his own party, who believe these rumours help compound Liberal Democrats unpopularity caused by Mr. Clegg. Similarly, there was a lot of grumbling and even threats to pull the plug from more socially conservative Tory backbenchers. The Prime Minister, David Cameron, even reportedly begged Mr. Clegg to step aside so the coalition could 'go full steam ahead, not derail.'
But is our outgoing Prime Minister right? With not one, but two new leaders, this could be a vital turning point not just for the coalition, but for the United Kingdom. The country is resting on the hope that two leaders that can work together productively and can put up a unified face as Clegg and Cameron had done could be elected - with the coalition having brewed discontent on Liberal Democrat and Tory sides, this could be less likely than we think."
This post was modified 1 year ago 4 times by
Nathan
John Major: Tax energy companies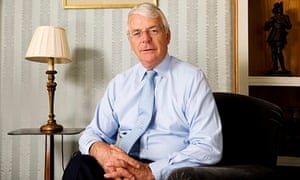 Former prime minister Sir John Major has called for an emergency tax on the profits of the UK's top energy firms. The ex-Conservative leader said recent price rises of more than 10% were "unacceptable" and action was needed.
The government could claw back the cost of extra winter fuel payments through a one-off tax, he suggested. Downing Street said there was no such plan but called Sir John's comments "interesting". Energy firms said they were helping customers keep bills down.
Asked about Labour's plan for price freeze if it is elected in 2015, Sir John said "Ed Miliband's heart was in the right place but his head has gone walkabout", adding that the plan was unworkable. "But he did touch on an issue that's very important. The private sector is something the Conservative party support but when the private sector goes wrong or behaves badly I think it is entirely right to make changes and put it right.
"At the moment I do not see how it can be in any way acceptable that with energy prices rising broadly 4% in terms of costs that the price to the consumer should rise by the 9-10% that we are hearing."
Shadow energy secretary Caroline Flint said the former PM was "joining a chorus of voices who are concerned about the way the public has been left out of pocket".But she said Labour opposed a windfall tax, as it would be complicated and it was unclear how it would benefit consumers, while a price freeze was a "simple measure" to give consumers immediate respite.
October 2013
Meredith Hansen-Charles wins Liberal Democrat leadership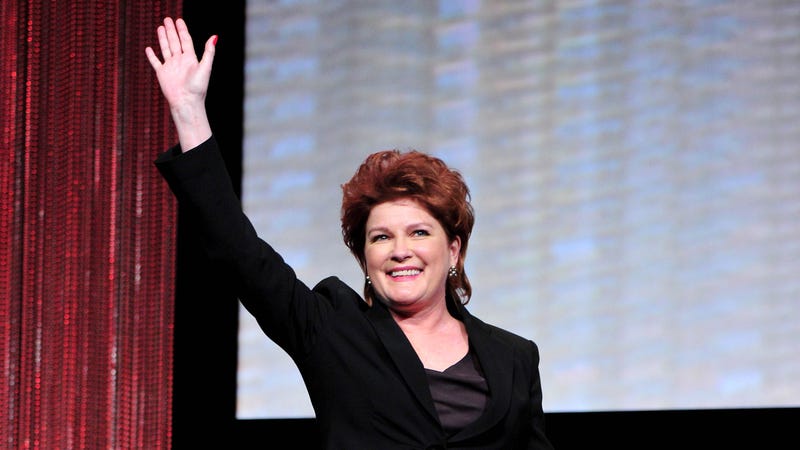 Meredith Hansen-Charles, the Liberal Democrat MP for Cambridge, has beat the President of the Liberal Democrats Tim Farron to become leader of the Liberal Democrats. It is widely expected that, due to the terms of the coalition agreement, when the Conservative leadership campaign ends she will be the country's new Deputy Prime Minister.
Hansen-Charles won the competition with 64.3% of the party member's vote compared to Farron's 35.7%. It is widely expected that she won the party member vote due to her more rebellious stance against the coalition - though Farron is a member of the party's Beveridge group, and because Farron was scrutinised and heavily criticised for his voting record on LGBT issues such as same sex marriage, which had recently passed. 
Hansen-Charles has had an illustrious career in and out of Parliament; the daughter of an ambassador, she studied law in Oxford and went on to become a QC in Human Rights and International law, serving as General Counsel on the UN Commission on Human Rights between 2000-2004. She has also worked as chief of staff for Paddy Ashdown and was the director of the Electoral Reform Society from 1992-1997.
Elected to Cambridge in 2005, Hansen-Charles served in a variety of Liberal Democrat frontbench roles including International Development, Justice and the Home Office. She had served as Minister of State for the Home Office, but had resigned over the tuition fees vote, serving on the Justice Committee since.
BBC political editor Nick Robinson says on her election:
"We don't know Hansen-Charles' next steps, but we know what this says about the membership: they want their party to be bolder and more full throated in its liberalism. And Hansen-Charles seems to have been the best channel for that frustration. Looking at her voting record it seems as if she is in lockstep with Liberal Democrat and even mostly coalition opinion, and is willing to fight much more fiercely for her convictions. The question on most Liberal Democrats' minds will probably be if she can get out there and turn around public opinion, if not for the coalition itself then for the Liberal Democrats' participation in it. The question for the country is whether she will do her part in keeping their government together. Hansen-Charles has an incredibly difficult and incredibly fragile balancing act to do, and is probably aware that one stumble could bring the whole thing crashing down."