Will Croft elected Leader of the Conservative party
South Pacific nations agree new alliance to counter China
Budget 2016: Chancellor faces global slowdown
Ministers embarrassed by 'Legion' leak
{"effect":"fade","fontstyle":"normal","autoplay":"true","timer":4000}
The Independent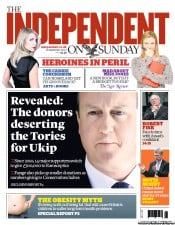 True to its name, the Independent claims be free from political bias or influence, though is well known for its consistently liberal views. Launched as a broadsheet, it became a tabloid in 2003 and is increasingly shifting into a digital format.
2010 General Election Endorsement: Liberal Democrat (but advocated anti-Conservative tactical voting). 
2014 General Election: Liberal Democrat (but advocated anti-Conservative tactical voting).
This topic was modified 7 months ago by
Nathan
Help us, MHC, you're our only hope
The Independent endorses MHC as Liberal Democrat leader - and the leader this country needs.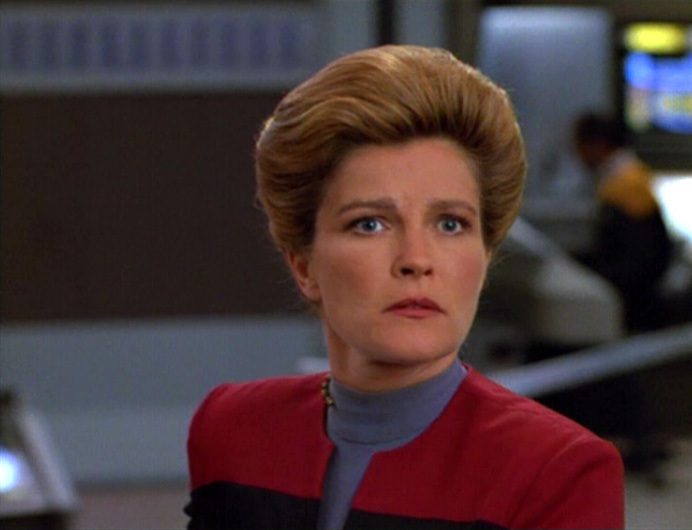 It's been a difficult few weeks in British politics. The Labour leadership has disintegrated into ideological extremes, bickering over the Blairism that oversaw disastrous foreign policy and a disastrous erosion of civil liberties and political trust. Though Manning has outlined some sensible policy commitments that break away from that past, including reforming our outdated drug laws and scrapping Trident, she's offered at times an even more extreme Blairite toxicity. We admire Suchet's passion, and her defence of immigration and the European Union, but she would represent a major step back for the Labour Party. There's ideological space in the Labour Party for a consensus building, pragmatic progressivism that cedes no ground to regressive forces in this country - we're not hearing it.
The Conservative race is less bizarre, but more terrifying, both in what we're seeing and that we're watching our next Prime Minister be elected. Candidates dropping out for no good reason, leaks and passionate infighting sprawled out on our twitter feeds and our televisions: we can joke the real loser is the Tory Party, but it's the country that will pick up the pieces. It's rotten and even a sensible candidate like Carpenter or Horncastle look unlikely to clean it up.
We've been discouraged with Tim Farron's record on social issues throughout the Liberal Democrat campaign, but he's been outshone in substance and in the polls by Liberal Democrat Meredith Hansen-Charles - MHC. She has offered a calm, reasonable voice amongst this chaos. 
She's made it clear things in the Liberal Democrats need to change and has backed her words up with past conviction without threatening to recklessly pull the plug on government for no good reason in the name of ideology. She's consistently been a defender of progressive policy, from electoral reform to the European Union. She faces a tough challenge ahead, but with every other party disintegrating before our eyes we think she can be a leading voice and a route forward for the country, moderating whatever extremes the two party duopoly are spewing out. We endorse her wholeheartedly as Liberal Democrat leader and Deputy Prime Minister and maybe, just maybe, Prime Minister. 
This post was modified 8 months ago by
Nathan
Don't forget about the arts
By Alex Cardigan MP
As an MP that backs our current governing coalition, over the last three years, I think that both Conservatives and Liberal Democrats have a lot to be proud of. We haven't got everything right, of course, but a lot of good has been done for this country. For me, top of the list of that good is our introduction of the pupil premium in England. It is a testament to the qualities of the pupil premium that the Labour controlled Welsh Government followed suit in adopting it.
Having been a teacher until three or so years ago, I understand the front-line issues that schools across Britain face. Though a lot has been done to protect school funding, as more children than ever before enter our education system, I am the first to admit that for many schools, budgets have tightened too much. The first subjects to the chopping block across England and Wales alike are the creative arts. To me, this seems like a travesty.
For poorer pupils, access to the arts can be a vital form of social mobility, and an important developmental creative outlet. Despite this, if you go into any art school in Britain, and you will find a grossly unrepresentative set of students. If artistic expression remains the preserve of only the wealthiest, then we have a real problem on our hands. That's why I've proposed legislation that would create an Arts Pupil Premium.
It's vital that schools understand that when high standards across the board are demanded, it means across the board. There is no excuse for the government to allow creativity be cut out of the curriculum because of short-term funding issues. Topping up arts funding in schools by £50 per disadvantaged pupil taking art, music, or drama, is my solution to this clear inequity in our system.
Incentives do not have to be huge or costly for schools to take not. It is perfectly understandable that the stressed headmaster of your local secondary school chooses protecting the maths department, even if music gets cut. It is the job of the government to ensure that all subjects are on a level footing, including creative outlets. For young people, there are few other creative outlets. We must stop the arts from bearing the brunt of funding issues, and do so with haste.
I've always been a passionate believer in meritocracy. There is clearly an attainment gap in Britain that needs addressing, and clearly inequities in education that give better off pupils a huge advantage. Creating an Arts Pupil Premium will ensure that, even if only one corner of education changes, the right to be creative is protected for the poorest pupils. It's time for the government and opposition alike to support properly funding the arts in schools.
"Stalin: Stop sending people to kill me! We've already captured five of them, one with a bomb and another with a rifle… If you don't stop sending killers, I'll send one to Moscow, and I won't have to send another" - Tito
Britain Seems Confused and The Government Hasn't Helped
Something very odd is happening in the polls, this country almost seems confused about what it wants and what it's priorities should be. It is worth noting that all of this has happened under a cloud of confusion regarding the Prime Ministers campaign for leader of her party and the leaking that has occurred. The issue surrounding Dylan Macmillan has served to focus the public on the issue and the sad truth is the Prime Minister looks suspect no matter what way you look at it.
While many would expect this cloud to clear with time, the noted absence of the leadership of the Labour party in parliament has made it hard for Ari Suchet to open any kind of significant personal lead on the Prime Minister, so far beating her almost by default. This is reflected in the 41% of the public who don't know who they prefer as Prime Minister. A figure it's worth noting that dwarfs both of the leaders numbers.
Even more interesting is the fact that the Prime Minister and Chancellor have a 16% lead on their shadows in terms of who the public trust more with the economy, something that is widely considered to be the number 1 issue among a significant bulk of voters. The question is why hasn't this translated into the opinion polls? The Conservatives are about 6% the Labour party in the polls. It could be that Labour voters simply don't care about the question of competence and just want rid of the coalition, an unlikely proposition given that the issues importance transcends party lines.
A simpler explanation is that while they may trust the Prime Minister and Chancellor more, they have yet to see anything to shift from the baseline positions that existed under their predecessors and so people are assuming this is business as usual and it's worth noting that the Tories were not exactly looking healthy in the polls prior to Ms Cambel's leadership. All of this means there isn't much to be disheartened about from the Tories perspective, a good couple of months and some distance from the leaking scandal will probably naturally lead to an improvement in their position and Labour will likely struggle to maintain their relatively commanding lead without serious action.
This also leaves us with the question of the Liberal Democrats, they are projected to lose almost half of their vote share from 2010 and half of their seats. A disaster under normal circumstances, but they are still being judged for the actions of the coalition prior to MHC's leadership. There is a narrow path, where with the right influence and the right reorienting that the Lib Dems may be able to seize upon more positive aspects of the coalitions program. This may fall on deaf ears among their protest voters and the young, but it may pull Tories and even some softer Labour voters who aren't keen on their hard left leadership to at least listen to MHC's arguments. She is much more liked than her predecessor (to the tune of a net approval 70 points higher) and has shown herself to be probably the most effective leader of the 3 main parties. It may not be enough to save every seat, as losses look almost certain, but it may give MHC and the Lib Dems enough seats in a hung parliament to play kingmaker again.
There are other wild cards in play, exactly how well will UKIP do in an election? We can't be certain in terms of numbers of seats since their appeal has yet to be tested in a national election (though the European elections next summer may give us some clues) but they are now polling consistently above 10%. While the SNP surge in Westminster voting intentions seems to have stalled slightly, partially due to Labour's new leader having solidly left wing credentials and anticipation over how the IndyRef campaign will play out. If Labour play their cards poorly in Scotland, it wouldn't be unreasonable to see a severe leaking of support to the SNP.
All of the underlying numbers suggest that while Labour's lead might be soft, it will harden if the Tories don't put together a semblance of effective government and this may taint their coalition partners as well. Both of the government parties have an electoral interest in making this work at least for the foreseeable future, otherwise they will both be laying the path to their own ruin. Labour meanwhile need to get a grasp on being an effective parliamentary opposition, while it's true that millions aren't exactly watching BBC Parliament, journalists are and journalists aren't afraid to tell the people when you've been ineffective.
"Stalin: Stop sending people to kill me! We've already captured five of them, one with a bomb and another with a rifle… If you don't stop sending killers, I'll send one to Moscow, and I won't have to send another" - Tito
The Tory Meltdown May Have Finished The Party So What Replaces It?
Mary Cambel is now the shortest serving Prime Minister in the history of the UK, lasting only 2 months. To some this will appear to be a surprise, she went long before she could really get started and despite a shaky start and her premiership existing under the cloud of a scandal there were signs the Conservatives were beginning to move on from the leaking scandal and Macmillan's suspension and get on with the task of governing.
Alas any sense of optimism and a rallying in the polls for the Conservatives was short lived, in the wake of the coalition collapsing the Conservatives find themselves 10 points behind Labour on average and likely to be voted out through a vote of no confidence. This was almost entirely self-inflicted and totally avoidable at many points, but Mary Cambel's attempt to protect members of her cabinet from discipline demanded by the Liberal Democrats ultimately doomed her. It's also probably doomed the Conservative Party, many will now look at the party with the same eyes they did during the worst of the Major years. A series of incompetent boobs struggling to get out of their own way.
Of course the stakes are now much higher, Ari Suchet leads a Labour party from a wing of the party that has never really led it before and while she may not have acclimatised perfectly to her role as Leader of the Opposition, she has managed to put people in roles around her that mitigate rather than validate her worst excesses. That demonstrates that she, while not strictly fit to be Prime Minister, is at least capable of preventing her party from shattering and self-destructing. It's sad that it's come to that being the gold standard, yet here we are.
This leads to more interesting existential questions for the Conservatives, it seems that no one can really piece the party back together after the brutal few months it has endured. Whether it was David Cameron buckling under the weight of his failure on Syria and inability to face down the eurosceptic wing of his party. Or the leaking scandal that just wont go away, culminating in a decent MP being suspended from the Party for reasons which still appear petty and vindictive. So, if the Conservatives can't be an effective governing political force, what will replace it?
The obvious choice for many would be the revived Liberal Democrats, their principles, such that they exist after the coalition, sit broadly where most people in Britain like to see themselves. Socially Liberal, keen on the NHS, reluctant to see huge deficits. The paradox is that by being in government, they have disqualified themselves among precisely that contingent of the British public and while MHC has done an admirable job as leader and has recovered the parties polling to the mid-teens, no one really sees them as capable of replacing the Conservatives as one of the two main parties. That can of course begin to change, but only after a lengthy spell on the opposition benches. We've seen the Lib Dems reach exceptional heights not all that long ago, perhaps opposing a Labor government while the Tories collapse would give them the chance to detoxify and leverage their governing experience into looking credible in the long run.
The next choice for some, is UKIP. The rag-tag eurosceptic party has made waves in recent by-elections, running the Lib Dems and Labour close in seats that they've never felt any pressure in before. The trouble is that they have no MPs and with a general election likely, they won't have the advantage of low turnout or easily being able to focus resources to aid them in all of the seats. It is perhaps ironic that UKIPs best chance of success in the long run is for there to be no general election and to slowly bleed away Tory eurosceptics from the party and try to pick off Labour's heartlands seat by seat. It would be a slow death for the Tories if this were to happen and they would likely still occupy the position of official opposition for a while, but they'd be hollowed out and eventually swept aside.
The third option is that nothing will rise to replace them, leaving us at the mercy of the wisdom of the Labour party in selecting its leaders and working for Britain. A grim proposition given the leftward shift that a probable Labour victory will validate. A one party state under a Labour party drifting ever leftwards is the worst case scenario for all of Britain, democracy is often more fragile than we care to admit and it would only take one leader to clumsily drop democracy for it break.
The final scenario seems the least likely, but it's one that perhaps if we are to avoid an extended period under a hard-left, borderline Neo-Marxist Labour party we need to hope for. That the Conservative party pulls itself together and finally figures it out. Whether that means they have to operate as a minority and do deals with their former coalition partner, or they simply call and election and put on the campaign to end all campaigns, I'm not sure, but whoever leads the Conservative party in the wake of Mary Cambel's plague ridden premiership will have to act and act fast.
"Stalin: Stop sending people to kill me! We've already captured five of them, one with a bomb and another with a rifle… If you don't stop sending killers, I'll send one to Moscow, and I won't have to send another" - Tito
What Happens Next?
It's been a tumultuous few weeks at Westminster, Mary Cambel is now the shortest serving Prime Minister, just about getting to 69 days in office before her MPs moved to send letters in to Graham Brady to force a vote of no confidence in her. Rather than put her party through the process Mary Cambel resigned and the freshly reinstated Conservative MP for North East Bedfordshire rode in on a wave of dissatisfaction with the Tory Party among their own members and has seized the leadership.
Though Mr Macmillan may not get to occupy Number 10 for very long, he's stuck between a rock and a hard place. A general election would almost certainly see the Conservatives fall behind Labour in seats and would see Labour in with a majority of around 50-70. Hardly the biggest majority, but far bigger than anyone could have hoped or feared depending on where you stand on hard left leaders of the Labour Party.
The question is how can he get to the number of MPs needed to maintain confidence in his government? The current numbers in parliament are as follows:
Conservative: 304
Labour 259
Lib Dems 57
DUP 8
SNP 6
Sinn Fein 5 (Do not take their seats)
Plaid Cymru 3
SDLP 3
Greens 1
Alliance Party 1
RESPECT 1
Independent 1
Needed for a majority taking SF abstention into account 321
So Mr Macmillan needs to find 17 additional votes to carry himself over the line in the vote of no confidence, he's likely to find 8 of those in the form of the DUP who are predisposed to assist the Conservative Party, especially when the alternative is a Labour Party headed up by Ari Suchet who the DUP fear will drag Northern Ireland kicking and screaming into accepting policies that are far too socially liberal for the DUP to accept. Assuming Mr Macmillan pays the DUP's toll, he'll find himself on 312 seats, needing 9 more. This is when things become tricky, the Northern Irish independent Lady Hermon is unlikely to throw her weight behind the Tories and she is likely the easiest to persuade of the remaining MPs on the opposition bench.
Mr Macmillan may want to try his luck with the Lib Dems as he's said he would, though the price they'll demand for even a confidence and supply arrangement is likely to be prohibitively high, especially in the wake of the Lib Dems rise in the polls. MHC is likely to demand a lot more control over the agenda of the government going forward if they're to continue in any kind of arrangement, though strangely a C&S arrangement may allow the Lib Dems to have their cake and eat it too which will appeal to some in the party.
Of course the likely outcome is that Mr Macmillan will fall and Ari Suchet will have her chance to form a government, her path is even more difficult, it seems unlikely that she'll be able to carry the Lib Dems with her in a confidence vote and the various progressive parties that sit to the left of Labour would each make very severe demands of her and she may still not have the numbers. The only vote she could rely on, is that of George Galloway the RESPECT MP who has said he would be willing to vote for Labour so long as the only alternative is the Tory party. Leaving Ms Suchet with 260 seats in her favour.
This means we will likely be facing a general election a fortnight from the conclusion of the vote of no confidence (that is if Mr Macmillan doesn't trigger a general election of his own volition.) The likely result of which will be some kind of Labour government, Mr Macmillan will likely face a difficult task in trying to keep his leadership of the party under those circumstances and Ms Suchet will be able to leverage her victory into political capital that will force some members of the parliamentary Labour party to put up with a leader that some feel cannot follow through and deliver a victory.
"Stalin: Stop sending people to kill me! We've already captured five of them, one with a bomb and another with a rifle… If you don't stop sending killers, I'll send one to Moscow, and I won't have to send another" - Tito
Alex Cardigan is exactly the politician we needed in divided times
Yesterday, Alex Cardigan was suspended from the Conservative Party for the 'crime' of telling voters to "choose wisely" in local elections and revealing he had voted for an independent last time. In what is a remarkable turn of events, Dylan Macmillan has become the kind of party leader that he once rallied against – silencing internal voices of dissent rather than inviting them.
It doesn't seem likely given their recent faux pas on the Welsh language, but had they bothered to check a political map of Wales (hint for Sarah Bannantyne – it's the bit that sticks out on the left), they may have noticed that Powys Council is almost entirely independent. It isn't surprising that the MP for Montgomeryshire voted for an independent candidate, because in the 34 seats in his seat, 24 were won by independents, only about half had Conservative candidates, and 11 of them were only contested by independents at all.
At the last election the two – even three - main parties scored a historically low level of support between them. There was a huge surge in support across the country for outsiders like UKIP, the greens, and the SNP. That was a vote against the division and the pure intransigence of our party system: the Lib Dems, for all the good they brought to and are bringing to coalition government, have not solved that problem. Politics is seen with as much disdain as ever, and mainstream politics all the more. Loyalty to the party above all else is what led to the Cambel disaster and has deprived the country of a functioning and moderate Labour party.
It is in that context that Alex Cardigan was a breath of fresh air and the kind of politician we needed. He has a demonstrable ability to work across party lines and to see the bigger picture beyond the petty party squabbles in the House of Commons. When people say that they want politicians to act like grown ups and compromise with one another, they don't need to look further than that.
Given that, it's a shame that Dylan Macmillan – who we may have once said the same of – has decided to turf him out on his ear. Alex Cardigan's only crime was to see beyond his party and want something better for voters and the country – and for those reasons, perhaps he was always too good for this Tory Party.
MPs must take this historic opportunity to fix democracy
The majority of the public haven't given first thought to constitutional reform, and when they have been asked – most recently in the 2011 AV referendum – they've given it a decent shrug of the shoulders. But there is a fundamental disconnect here. People are dissatisfied with our politics and with our democracy – fixing it requires radical change. And the government deserves plaudits for putting that forward.
The Reform Bill would probably settle constitutional matters at Westminster – with the exception of devolution to England, where it makes a well-intentioned start – for a generation. It would replace the two most egregious elements of our constitution – our election system and our unelected Lords – and replace them with a sensible alternative.
But these proposals are going to have a rocky road through Parliament. The government has a majority of just 28 in Parliament. It can probably count on the support of a further 32 MPs from the SNP and other smaller parties. That means overall it can count on a rebellion of around 45 of its own MPs.
That might sound like a lot, but the Labour Party remains split on electoral reform in particular. More than 100 of its MPs in 2011 opposed AV in the referendum, though a number did so because they supported full proportional representation or to oppose the government.
Given that, the vote is clearly on a knife edge. A significant number of MPs will be unwilling to inflict a flagship defeat on their new government, especially given the recent stumble on the Budget. But those that may be unwilling to rebel outright are likely to seek to add amendments requiring a referendum or otherwise undermining the Bill in some other form.
The government has also lost its key champion in the Home Secretary, who staked her political career on passing the Bill. Her commitment to it was one of the factors that could have got it over the line. Without that, the government needs to find a new advocate – and quickly. This will probably be the only chance in a generation to fix Britain's democracy. MPs need to take it, and the government needs to give it the best go possible.
HEAD OF NCA ADMITS THOUSANDS OF PEADOPHILES WILL ESCAPE JUSTICE
Thousands of paedophiles will escape justice because law enforcement agencies cannot cope with the sheer volume of offences, one of Britain's leading crime-fighting chiefs has admitted.
Keith Bristow, the director general of the National Crime Agency (NCA) said it was an "uncomfortable" reality that some of the 50,000 people who accessed indecent images of children each year would not end up in the criminal justice system.
Mr Bristow said the police and NCA needed to focus their efforts on apprehending the most high risk offenders who may go on to sexually abuse children.
But he admitted that this meant some lower risk offenders who only viewed images online would inevitably escape justice.
He said: "I don't think I can be more candid than say, if there are 50,000 people involved in this particularly horrible type of criminality, I don't believe that all 50,000 will end up in the criminal justice system being brought to justice. Our responsibility is to focus on the greatest risk and tackle those people."
"But the wider responsibility that falls to all of us is to stop people getting involved in this activity, to help young people protect themselves and to work hard to understand the totality of the problem so where we are arresting people and bringing them to justice that's mitigating as much risk to young people as possible."
"That's uncomfortable. But these are the uncomfortable conversations we need to have."
He went on: "But the reality is everyone who accesses an indecent image of a child, the idea that every single one of them is going to go into the criminal justice process, is not realistic.
"As abhorrent as even the lower risk part of this is, and it's still abhorrent and it's still horrible, particularly when seen alongside other things like acquisitive crime, we're going to have to start thinking differently about not just how we pursue these people but how we prevent people perpetrating this particular form of horribleness."
He added: "What we can't do is start at number one and work through to 50,000.
"What we have to do is apply a logic based on law enforcement experience, and academic support, to work through and try and find the highest risk that sits within that and our contention is the highest risk are those people who go on or have the propensity to commit contact abuse, which is right at the high end.
"And that's the challenge we've got."
Last week the American writer John Grisham sparked outrage when he suggested that not all men who watched child pornography were paedophiles.
The US legal thriller writer said America was locking up too many men for viewing indecent images, but he later apologised for the comments.
Earlier this year 660 people including doctors, teachers, care workers and former police officers were arrested on suspicion paedophile offences as part of a massive operation involving every police force in the country.
Police said many of those arrested had access to children in the course of their work, but just 39 were known sex offenders.
Speaking at the time of the arrests, Phil Gormley, deputy director general of the NCA, said: "There are very significant volumes of people viewing this material in this country and abroad. We are going to need to understand as a society how we are going to confront this issue. We are not going to be able to arrest our way out of it. The numbers are significant, the volumes are huge."
He went on: "Our aim was to protect children who were victims of or might be at risk of sexual exploitation. A child is victimised not only when they are abused and an image is taken, they are victimised every time that image is viewed by someone."
But the NCA and police have been criticised for delays in following up information about suspected paedophiles.
Last month it emerged that police had failed to question a teacher on suspicion of paedophile offences despite having been handed the information by the authorities in Canada more than nine months earlier.
Martin Goldberg, 46, a maths teacher at the Thorpe Hall School in Southend, Essex, took his own life earlier the day after police finally attended his home and questioned him about allegations he had bought indecent films featuring young boys.
When police searched his house following his death they discovered more than 400 voyeuristic films and still images of children undressing, taken using a secret camera hidden in his school, a swimming pool and local leisure centre.
Responding to Mr Bristow's comments, Jon Brown, NSPCC lead for tackling sexual abuse, said: "Mr Bristow reveals an uncomfortable truth about the difficult decisions officers face daily in identifying and pursuing offenders. It's true that the police can only do what they can with the budgets available to them. The Government must make tackling this vile trade a priority in the funding available to the NCA and at a local force level.
"There are clear links between accessing this material and contact offending. That risk is obviously increased if offenders have access to children through their work, family or accommodation. The volume or severity of the imagery accessed is not always the most important indicator of risk and an offender's personal or professional circumstances can be far more telling.
"Ultimately this isn't a problem that will be solved by police forces alone and we need to cut off the trade in images at source. Some leading online and technology companies have stepped up to help rid the internet of these images and protect young users but others need to do much more. Offenders are increasingly sophisticated in hiding their tracks and these companies can be a crucial ally in the efforts of police officers doing the vital work of hunting them down."
Sycophancy of the highest order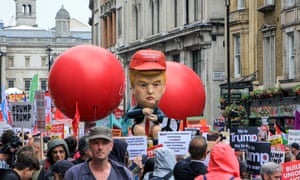 Donald Trump should not have been welcomed to Britain.
He certainly should not have had the red carpet rolled out for him to meet with the Prime Minister at 10 Downing Street. Opposition politicians, too, should have shunned the 'opportunity' to hold talks with 'the Donald' - instead, all parties should have made it quite clear that the racist, misogynistic rhetoric which Mr Trump perpetuates is not welcome in the United Kingdom.
Protestors gathered on Whitehall in response to the visit of a candidate who has described Mexicans as 'rapists,' continues to claim that Barack Obama is not an American, called for a 'total shutdown' of Muslims entering the US, described Vladimir Putin as 'a great man, very powerful' and most recently called Sylviane Jaubert 'a low-life' who needs to 'take a long nap.'
Trump's blatant demagoguery is a danger to the United States and to the world, and he is no friend of Britain's. Already, he has promoted the prospect of Britain leaving the European Union, sided exclusively with the Conservatives over Iran and Pakistan, reprimanded the UK for not spending enough on defence and, perhaps most embarrassingly, got the Prime Minister's name wrong.
Sylviane Jaubert is not a low-life: she is right. Trump is a misogynist and a man-baby. He does not deserve the office of President of the United States, and he does not deserve to be welcomed like a statesman to the United Kingdom. It is a black mark on the premiership of Caroline Blakesley that she this week chose to help him get elected, by giving him a platform outside one of the most famous front doors in the world.
Administrator
Labour Party Adviser
Foreign Office and Ministry of Defence Moderator
Media Supremo