Will Croft elected Leader of the Conservative party
South Pacific nations agree new alliance to counter China
Budget 2016: Chancellor faces global slowdown
Ministers embarrassed by 'Legion' leak
{"effect":"fade","fontstyle":"normal","autoplay":"true","timer":4000}
The Times
Trump slams NATO; Britain
The controversial Republican nominee for the Presidency of the United States, Donald J. Trump, has slammed America's relationship with NATO and poured scorn upon the so-called 'atlantic Alliance' which is seen by many in Downing Street and the present White House as essential to the security of Europe and the wider world.
'In 2006, they tell me, NATO agreed a target. They agreed that all member states should spend 2% of GDP on defence. 2%. Not a lot; not hard to do. Not hard at all. Since then, they tell me that only Greece has met that target every year. Only the Greeks. Good people, they pay their way. But the rest of NATO aren't doing enough. They are not doing enough, believe me. America is being ripped off to fund the defence of other countries that don't want to pull their weight. It's the biggest rip off in history, everyone agrees. I am going to change that big league. NATO will pay up or it will close down.'
Mr Trump's ire was also directed more pointedly at the United Kingdom, which this year is missing the 2% target having allocated only 1.76% of GDP to defence spending in the most recent government budget.
'Britain is our greatest ally, that's what they say. They used to call it Great Britain, they used to meet their targets, they used to back us up. But Great Britain isn't looking so great right now, let me tell you. Even they are not meeting the 2% target. They've cut defence by £3 billion last year, £3 billion; they've cut their defence by more than a fifth in less than ten years. And now they want us to defend them. They need to meet their target and they need to do more, so much more.'
The conservative firebrand, who is seen by many as representing a new and worrying trend of far-right conservatism emerging in the US and in some European countries, has consistently aimed criticism at foreign countries - including traditional American allies - for 'taking advantage' of Washington. He has already pledged to pull the United States out of the North American Free Trade Agreement and to label China as a currency manipulator, whilst reimposing sanctions on Iran and, in his own words, 'thinking very hard' about arming South Korea with nuclear weapons.
Trump's criticism of the British government will be met with private grimaces by UK defence chiefs, who for years have been warning that ongoing defence cuts of more than 20% since 2010 are unsustainable. With Westminster now having approved new aerial operations against ISIL in the middle east, one MoD official told the Times that 'the strain [is] beginning to show.'
Administrator
Labour Party Adviser
Foreign Office and Ministry of Defence Moderator
Media Supremo
Labour MP backs permanent move "up north" for Parliament
The Palace of Westminster should be turned into a museum or hotel and Parliament moved to Manchester, an MP has said.
Graham Stringer, MP for Blackley and Broughton, made the suggestion after a Parliamentary report says repairs were urgently needed at the palace. It recommended that MPs and civil servants move out for six years while the £4bn renovations are completed.
The Labour MP said if civil servants did not want to move their lives north that was "up to them".
Spending £4bn "on an old building in London" was "absurd", said Mr Stringer, who suggested a permanent relocation.
The Labour MP told the Times he would favour selling the palace and turning it into a "museum of democracy," or "even a hotel, within reason."
He said: "It is crazy that the taxpayer should be asked to spend £4bn renovating Westminster when it should be seen as an opportunity to use the space for commercial purposes.
"It is already a tourist attraction and it is an iconic building - so why not give the public greater access to it?"
When asked whether it might be simpler to move MPs and civil servants elsewhere in London, rather than to the north of England, Mr Stringer complained that Whitehall mandarins "never venture outside the M25".
He said: "There are lots of cities that would benefit from having parliament and civil servants there. They could bid and compete for it and we could save the money.
"It would create jobs and opportunities in a sector that everyone agrees is over-centralised.
"As well as those bigger northern cities lets also allow York and Durham to bid for it.
"Obviously I would be in favour of moving to Manchester or Salford - like some of the BBC departments [which moved from London from 2011].
"If some of the civil servants don't want to move that's up to them."
Challenged why he was suggesting only northern cities could host parliament, he replied: "Let Birmingham do their own bid - Birmingham might be the centre of England but Manchester is the centre of the UK."
Administrator
Labour Party Adviser
Foreign Office and Ministry of Defence Moderator
Media Supremo
Sanders commits to foreign policy revolution
As campaigning heats up and the alarmingly unorthodox candidacies of Donald Trump and Bernie Sanders begin knocking seven bells out of each other, the Democratic Senator from Vermont and Presidential candidate, Mr Sanders, has laid out his views on foreign policy - calling for an end to America's 'endless wars.'
Senator Sanders has laid out a vision for extricating the United States from wars in the broader Middle East and reorienting America's foreign policy so that it 'privileges diplomacy and working collectively with allies' over unilateral military action to tackle security concerns.
As part of that, Sanders commits to pulling out of the war in Afghanistan, which has persisted for 15 years without a resolution. 'Withdrawing from Afghanistan is something we must do,' he said at a campaign rally yesterday - neglecting to go into much detail about his diplomatic or political strategy for accomplishing it.
Sanders's stance on Afghanistan fits into his larger argument, which is that the Bush administration's decision to launch the 'war on terror' led successive administrations — including, he implies, the present Obama administration — to see countering terrorism with US military force as the guiding principle of US foreign policy and national security.
Sanders argues that this approach has wasted billions in taxpayer dollars and consumed America's attention, allowing competitors such as Russia and China to exploit the 'forever wars' and expand their political influence. And through it all, he says, America has failed to achieve her objectives.
In one sense, Sanders's foreign policy vision sounds a little like Trump's. After all, Trump campaigns on an 'America First' policy that pledges to end US involvement in pointless wars in the Middle East and elsewhere and instead invest that money in rebuilding America's economy.
Mr Sanders said: 'Endless wars help the powerful to draw attention away from economic corruption. In today's globalised economy, wealth and income inequality are vast and growing. The world's top one percent possess more wealth than the bottom 99 percent, and a small number of huge financial institutions wield enormous power over the lives of billions of people. Multinational corporations and rich people have stashed more than $21 trillion in offshore bank accounts in order to avoid paying their fair share in taxes. Then they turn around and demand that their governments impose austerity agendas on working families. In industrialized countries, many have begun to question whether democracy can actually deliver for them. They work longer hours for lower wages than they used to. At the same time, they see big money buying elections, and the political and economic elite growing wealthier, even as the their own children's future dims.'
'Too often, political leaders exploit these fears, stoking resentment and fanning ethnic and racial hatred among those who are struggling. We see this very clearly in our own country; when our pundits and cable news personalities promote relentless fear-mongering about Muslim terrorists, they inevitably create a climate of fear and suspicion around Muslim American citizens—a climate in which demagogues like my opponent can thrive. By turning our immigration debate into a debate about Americans' personal security, we have conflated one policy conundrum with another and subjected all those who seek a better life in the United States to xenophobia and defamation. There is a straight line from the decision to reorient U.S. national-security strategy around terrorism after 9/11 to the ascendancy of the Trump campaign.'
Administrator
Labour Party Adviser
Foreign Office and Ministry of Defence Moderator
Media Supremo
What do we think of our politicians?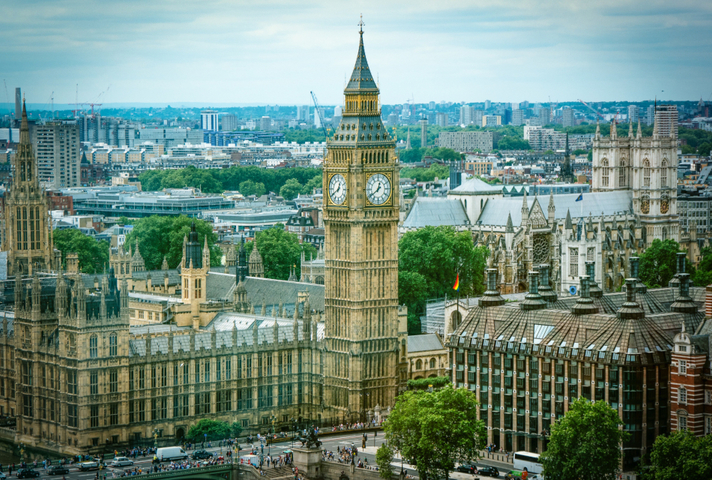 The basic answer is not a lot.
The steady decline of politicians' ratings began with the radical government of Margaret Thatcher, who polarised Britain more than any other leader before her. Prior to the Thatcher government, ministers were generally respected as statesmen: Westminster was something of a meritocracy, where the Conservatives' batch of ruling class gentlemen faced off against the red-faced trade unionists of the Labour Party. There was an air of respectability about the place, even if everyone was usually half-cut.
The Thatcher government became divisive in a hitherto unforeseen way. Shows like Spitting Image and Yes, Minister parodied the Whitehall elites, and 'That Bloody Woman' entered the lexicon. By the time John Major came into office, he could barely be taken seriously in comparison to the domineering dominatrix who had preceded him. Remarkable only in his greyness, Major fell victim swiftly to an unprecedented loss of public confidence: where Thatcher had split the nation in two, Major united it against him.
Then came the rise of Tony Blair's New Labour, the society of spin doctors whose media management skills set them on a collision course with the voting public. As early as 2001, Blair had been branded as a 'Bliar,' and the political manoeuvring of the government - which had promised so much and delivered comparatively little - became quickly irksome. By the end of his time in office, Blair was at his most unpopular and his most parodied: and Gordon Brown, despite a brief honeymoon, was most recognisable as the clunking fist - the brooding, grumpy Scotsman who presided over a total collapse of the British economy. The Thick Of It parodied him as a pill-popping 'nutter,' and the Conservatives eagerly plastered images of his face all over the nation.
Then came the expenses scandal, which saw politicians fall below bankers and even estate agents in the race to the heights of the public's contempt. This episode of corruption at the heart of Westminster has not been quickly forgotten, and has informed a popular sense that politicians are in it for themselves rather than for the country. Four years of austerity, which widened the gap between rich and poor, did little to assuage those fears.
But what do voters make of our present crop of leading politicians? To find out, we assembled a variety of focus groups and asked them to give us their views. This is what they told us.
The leaders
Caroline Blakesley, Labour's third Prime Minister in two years, is seen by many as a safe pair of hands, if a bit of a dullard. She is regarded as competent, capable and probably the person most trusted to navigate tricky economic waters; but many see her as lacking charisma and polish in a world which increasingly demands those qualities of politicians. Better suited, perhaps, to a think tank than a political party, Blakesley is the ultimate pragmatist: no-one seems quite sure of what her politics actually are or where her ideological loyalties lie (though it is widely thought that she is the most centrist of recent Labour leaders) - but they trust her, just about, to get on with the job and deliver on her inherited agenda. Caricaturists paint Blakesley as a droopy-eyed spreadsheet junkie.
Dylan Macmillan has had a tumultuous time in the polls; from the heights of popularity as a Tory rebel to the shattering lows of ridicule as 'Dithering Dylan,' the Conservative leader has since regained his position as a reasonably well-respected - if slightly mistrusted - figure. Seen as possessing some of the charisma that Blakesley lacks, people nonetheless worry that in the realm of substance he leaves something to be desired. People vote for the Tory Party over Dylan Macmillan, but that is not to say that he is a liability: his impressive record in the opinion polls belies a canny political instinct. But many regard him as overly focused on the political playbook; obsessed by potential scandal, and offering little in the way of policy himself. In policy formulation, Macmillan is propped up by his peers: but he is, indisputably, the best frontman for the Opposition on offer at the moment. Satirists portray Macmillan as a slightly out-of-touch singer in a band that tolerates him more than it loves him.
Graham Adiputera is popular, though a rather curious component of his public image is that people consistently underestimate his height. He's seen as the natural successor to Meredith Hansen-Charles - who remains more popular than he is - and is often portrayed as the real power behind the throne in Her Majesty's Government. There is an enduring public perception that the Liberal Democrats are, in practice if not in theory, the senior party in the governing coalition. He is particularly popular amongst students and the young, who praise his role in torpedoing the Conservative-led government of 2010-2014; but Adiputera's biggest weakness is that he is fairly easy to satirise as something of a beta male in a political minefield mapped out by alpha females of the MHC ilk. Whether a whipping boy or a rent boy, the cartoonists like to feature Graham in a variety of compromising positions, mainly because it's easy to imagine him as a slightly naive schoolboy determined to fit in with his peers.
As for Samantha Ryan... she's popular with white van man, and even considered something of a sex symbol by elements of the white working class, but the hippie types who make up the bulk of the Green Party's membership really wish she'd step aside and let someone more orthodox take up the role of leader.
The supporting acts
William Croft is perhaps the most notable of the 'supporting artists' in Westminster, having long served as Dylan Macmillan's right-hand-man - despite consistently being looked over for the role of Tory deputy leader. Croft has been the victim of a pretty successful smear job by the government, which has painted him invariably as a vain, self-obsessed and self-referential narcissist. People generally regard Croft as an extremely capable communicator, with strong public speaking skills and an unparalleled ability to turn a phrase, and some even prefer him to Macmillan himself on the charisma front - but he is regarded as something of a shallow man, with little lying beneath the surface.
Faye Gallacher is extremely popular in Scotland, which almost by definition makes her comparatively unpopular in England. Views on Gallacher are strongly divided depending upon where you live and who you vote for; Labour members love her and the Lib Dems wish she was one of them, but the Conservatives view her as a wailing banshee. Middle England sees Gallagher as haranguing and shrill - not unlike Mrs Thatcher in her political youth - but north of the border she is seen on a par with the Tories' very popular Ruth Davidson, as a bastion of Scottish unionism. Nonetheless, the role of Chancellor is ultimately the role of the killjoy: there are a lot of 'undecideds' when it comes to Faye Gallacher, and her first budget will surely go some way to defining her future image.
Meredith Hansen-Charles, amongst Lib Dem members at least, is a deity. Smart, sassy and capable of a quite terrifying brand of passive aggression, MHC was once branded the 'most dangerous woman in Britain,' and wears the label like a badge of honour. For those on the left, she is an icon; for those on the right, she is an arrogant and overpriced threat to everything that Britain holds dear.
Sylviane Jaubert only just qualifies for a mention in this article, almost entirely because of her vocal putdown of Donald Trump and the subsequent public spat with him. Again, Jaubert's actions are divisive: but amongst the young 'brocialist' left, she has become something of an unlikely hero.
The former Prime Ministers
A lot of people miss David Cameron. Although he wore too much foundation, spent too much time applying product to his hair and was seen as more of a press officer than a statesman, Cameron's steady hand on the tiller - and his stable partnership with Nick Clegg - is often touted as an example to today's more fraught political age. Nonetheless, although more respected than he once was, Cameron cannot be described as being thought of fondly. The memories of austerity are raw, and Cameron's legacy is of the Prime Minister who achieved... well, nobody's quite sure.
Mary Cambel is almost universally disliked, and it's little wonder that she has swanned off into a very quiet retirement - reportedly in Sicily. The Cambelgate scandal brought down a government, neutered the right-wing of the Tory Party and redrew the political landscape in favour of the left. The average man on the street remembers Cambel only in contrast to Macmillan, who they generally recall rather fondly and then ask 'what the hell happened with him?'
We've covered Dylan Macmillan already, but it is worth noting again that the story of his popularity starts with a glittering high, followed by a blistering low, followed now by a resounding sort of 'meh.' He's still well-liked, but is the least well-liked of the three main leaders - and is less popular than his party.
Ariadne Suchet is popularly viewed as something of a tragic figure. A leader who came into power almost by accident, Suchet was the most left-wing Prime Minister since the 1970s: and though she did not succeed in doing many of the things she wanted to do, the legacy of her government is being felt intensely today as the Reform Bill comes of age, the Senate takes shape and the STV referendum approaches. Suchet's greatest strength was also her greatest weakness; coming from outside the traditional political mould and lacking a capacity for spin, Suchet is regarded as refreshingly honest and straightforward, if a little naive. Ultimately unable to unify her party, many - across the political aisle - confess to wishing, just a little, that Juliet Manning had won the leadership instead. Nonetheless, Suchet's record is generally seen as positive: and although people are slow to recall her achievements as actually belonging to her, there impact is being felt to this day.
Calvin Ward is viewed almost universally as a complete disaster. Labour members wonder why they elected him; Tory members wish he'd stayed on a little longer. Ward is the shortest-serving Prime Minister in British history, and will probably be remembered as one of the most catastrophic.
The parties
Labour is finding its feet again after a torrid few months. People are still sceptical, but they are slowly being won back into the fold.
The Conservatives are flying high - but less so than they were. People are worried that the Tory Party is a little too much spin and a little too little substance. They'd prefer the Tories to form the next government after an election, but they're not hugely impatient for that election to happen right now.
The Lib Dems are seen popularly as almost the 'natural party of government' at this point, having occupied Whitehall for six years. Seen as the real senior partner in the coalition, the Lib Dems have staged a remarkable recovery since 2013 when their polling hit an all-time low. The problem for the folks in orange is that they are low on talent; take MHC and Adiputera away, and the party starts to feel a little bland. It's still too white, old and stale.
UKIP has collapsed pretty remarkably since the Tories pledged an EU referendum, and are now widely seen as something of a fringe group.
As for the Greens... well, nobody takes the Greens seriously just yet. 
Administrator
Labour Party Adviser
Foreign Office and Ministry of Defence Moderator
Media Supremo
Democracy under maintenance
It's ironic, isn't it?
That arguably the two most successful figures in British politics today are two women who are no longer in frontline politics at all.
Ariadne Suchet, who left Downing Street grim-faced after being deposed from within the Labour Party that she had led back into government, and Juliet Manning, who retired from politics after suffering a nervous breakdown.
These two titans in the history of the Labour Party will now be immortalised forever, as their grand scheme to remake the world stands complete. There won't be statues in Parliament Square - and there won't be much adoration even amongst the most ardent feminists, who would struggle to argue against the point that - by being thrown out of office and going temporarily insane respectively - Suchet and Manning did relatively little to advance the notion of women being able to cope with the pressures of office.
But history has been made by them; for it was their Reform Bill, the brainchild of what was at the time a gargantuan Home Office employing nearly 150,000 people, which set in motion the chain of events that has led to a new political dawn today.
Westminster is officially under maintenance, and it was the Suchet administration that led it into the bodyshop. The Reform Bill proposed to radically alter the psephological map of the United Kingdom; converting all local councils to unitary authority status, abolishing the House of Lords, making STV the voting system nation-wide, extending the franchise to 16-year-olds and delivering an Assembly for Cornwall. 
Despite all the furore and finger-wagging in Parliament at the time, virtually all of those grand ambitions have now been fulfilled.
The House of Lords has gone, and in its place stands Britain's first democratically elected upper chamber - a Senate, whose members now have a mandate to rival even that of the Commons. The voting system that has served Britain well for centuries has fallen by the wayside, replaced in a moment as remarkable as the Great Reform Act of the 1830s or of the enfranchisement of women in 1918. From now on, MPs will be elected by means of a proportional and ranked voting system. Constituencies will elect multiple representatives rather than just one; and it is almost guaranteed that Hung Parliaments, once a rarity, will now become a permanent fixture of our democracy.
Of course, Suchet and Manning were as myopic as they were visionary. The Senate was brought into being without any substantive mechanism for disputes resolution, should it find itself in conflict with the Commons; STV was pushed forwards with no real answer to the question of what will happen if no credible majority in the Commons can ever be formed again. Plans to rip up the local government settlement and remake it had to be abandoned, and most 16 year olds don't bother to vote. Criticised at the time for ramming so many big reforms through Parliament in a single piece of legislation, it was very much in the character of these two women not to take no for an answer. Their intransigence has, for better or worse, led to the collapse of an old establishment and the end of an era. This bold new world will be what politicians and the public make of it: and all the suggestions are that right now, they're ready to make one hell of a mess.
The Palace of Westminster is crumbling, falling apart and sinking into the Thames. And yet Parliament itself has now completed the most complex, controversial and decisive series of reforms in its history. Consider how much is different now in contrast to just two years ago: there is no House of Lords and a new Senate. The voting system for the House of Commons is completely different. The map of constituencies has been totally redrawn. Most of the Cabinet are women for the first time in history. Almost nobody who was at the top of the political chain in 2013 is still there today.
In fact, let's look at the casualties. Remember Asil Awry? He's gone. Ari Suchet herself, of course, is out of the limelight. Juliet Manning, once spoken of as the next Prime Minister, now runs a tea shop in Devon and hasn't set foot in London since she was dragged out of her office in tears. Mary Cambel has fled to the French Riviera. Harold Saxon occasionally pops up as almost a joke candidate in various by-election races. Charles Trenython has drifted into seclusion on the backbenches. Rick Horncastle is pursuing a career beyond politics. Virtually the entire Greater Britain Committee has faded into irrelevance and obscurity. Emma Thornberry, who shocked the nation by screaming on live television about capital, has left her seat. Bertie Wilson has left Parliament. Calvin Ward, once regarded as a big-hitting high-flyer of the younger portion of the Labour Party, has faced a pretty grisly demise. Of course, David Cameron, Nick Clegg and Ed Miliband are all long gone. Now, Dylan Macmillan is walking away from politics too. In fact, it's almost easier to count those that are still standing than it is to count those who have been thrown off the bus.
The Liberal Democrats are second in the polls. UKIP has all-but disappeared. The Greens surged, then faltered. The SNP have begun to lose their grip in Scotland. The Tories now run Wales, and the London Assembly is more divided than it's ever been. In Northern Ireland, the Alliance is making significant headway as the UUP continues to crumble and voters move away from the traditional sectarian ringleaders. Cornwall has been carved up into a two-party battleground, with its own First Minister and an Executive able to defy the whims of London when it chooses. David Steel, of all people, is the government's leader in the Senate. And proposals have emerged to move Parliament altogether to Manchester or Birmingham or some such place.
This truly is a brave new world - but it's not a world at rest just yet. The snowball has been shaken and the flakes are still very much in the air. How they will settle now rests in the hands of a relatively small group of politicians.
Caroline Blakesley, never truly thought of as a leader and running a government more by spreadsheet than by instinct - does she continue to implement an agenda which is not hers, or does she cut and run and call for an election?
Who succeeds Dylan Macmillan - will the right-wing regain their stranglehold on the Tory Party, or will the 'quiet revolutionaries' have their cake and eat it?
Can the Lib Dems continue the resurgence of recent years, or is the charm of the third party beginning to fade?
Will we ever get that elusive EU referendum, and if so, what will be the outcome?
Will we go to war with China in the Far East?
Will Donald Trump become President of the United States?
Could a UFO smash into the clock face of Big Ben?
Right now, it'd be a pretty dumb man who ruled out anything. Only one thing is certain: and that is uncertainty.
Administrator
Labour Party Adviser
Foreign Office and Ministry of Defence Moderator
Media Supremo
Best of friends or the worst in each other?
Donald Trump's infatuation with the new leader of the Conservative party began when he met William Croft - albeit briefly - during his visit to London a few weeks ago.
The broad consensus was that Croft couldn't have made much of an impression; Trump called him 'Stephen Croft' in a tweet, and yesterday doubled down on the mistake by referring to 'Walter Croft' and exalting Britons to elect him - something which has already become a campaign issue in the United States.
But the faux pas aside, the Republican presidential nominee clearly has something of a soft spot for the former Shadow Foreign Secretary. In a barrage of tweets, Trump praised Croft as 'smart' and urged the United Kingdom to 'make him [your] Prime Minister.' He also said that Croft was going to be 'BFFs' with the 'next President of the United States,' and later told Fox News that: 'Croft is pretty much the Prime Minister already.'
'You know, when Tony Blair came to see Wild Bill [Bill Clinton] in the 90s, before he was elected, the Clintons welcomed him as a hero - as a world leader. I would do the same, let me tell you. Croft has something like 40% in the polls? Something like 40%. And that's way more, way more than the other guys have. It's maybe double what the Prime Minister has. So they're gonna have an election pretty soon, believe me, and that Croft guy is gonna win big league. Everyone agrees.'
Mr Trump also praised Croft for his avowed euroscepticism, saying: 'he says England needs to get out of the EU, and he's right. The EU is killing us on trade, right? They're killing us. They've got massive tariffs, they've got massive regulation, they're stalling on this trade deal because they don't want to compete with us fairly. And you have to see what they've done to England. Let me tell you, there are parts of London now where the police don't go, okay? The police won't go there. Because there's so many - so much, you know, it's the same as we have here with the border. A lot of terrible people coming in. So they need to get out of the EU and Croft wants to do that, and when he does that he'll get a fantastic trade deal from Trump, believe me. I know how to do deals, nobody knows how to do deals better than me.'
So what should this US-UK trade agreement look like? The ideal free trade agreement would include provisions that foreclose governments' access to discriminatory protectionism and obligate the parties to refrain from backsliding. It would achieve maximum market barrier reduction and enable the fullest expressions of market integration, while simultaneously preserving national sovereignty to legislate and regulate in ways that do not discriminate against imported goods, services, or capital.
Crucially the ideal free trade agreement would focus on mutual recognition of standards and qualifications for goods and occupations. Some estimates suggested that of the economic gains to be made through TTIP, 90% would come from dealing with regulatory differences. There is one trade deal in existence today that enshrines mutual recognition to this degree: ANZCERTA between Australia and New Zealand, which has been recognised by the WTO as a model free trade agreement.
An agreement of this kind would be much less complex and quicker to negotiate than the usual deals that include multiple carve-outs for the protection of certain industries. And, unlike the Australia-New Zealand deal, whose benefits have largely been concentrated in those two countries, a deal between the world's largest and sixth-largest economies would have worldwide impact. In time, like-minded countries would surely want to join. This kind of "coalition of the willing" would have an enormous positive impact on the global trading system. The deal would include:
Zero tariffs on all goods (agricultural commodities, primary industry resources, and manu- facturing industry goods);

Zero discriminatory nontariff barriers, which means no discrimination by either party in the content or exercise of the laws, regulations, or practices affecting the provision of ser- vices of either party, including no restrictions on the entry of businesspeople in the conduct of the provision of business services;

Zero restrictions on competition for government procurement;
Zero restrictions on foreign direct investment in the economy;

Zero restrictions on cross-border data flow;

Elimination to the fullest extent possible of impediments to expeditious customs clearance procedures for both imports and exports;

Preclusion of the adoption of antidumping or safeguard measures between or among parties; and

Strict prohibitions against the use of nontariff barriers, such as performance requirements, restrictions based on scientifically unsubstantiated public health and safety concerns,
and restrictions based on national security concerns that fail to meet certain minimum standards.
In the event that Trump should win the White House and Croft the keys to Downing Street, it is possible and indeed probable that Britain might leave the European customs union and be in a position to negotiate such a trade deal with the United States. Trump's comments suggest that this is perfectly possible, and indeed desirable in his view. But from where does his sudden enthusiasm for - and interest in - UK politics come?
Trump's mother was British and he owns a golf resort in Scotland, but besides this he has engaged little with British politics over the year. His newfangled interest in a free trade agreement with the United Kingdom appears to bely a genuine interest in the politics of the British Conservative party and in William Croft - even if he can't seem to get his name right.
But could these two men, together, be visionaries who remake the world - best of friends in a changing global economy? Or could they in fact make a destructive alliance, bringing out the worst in each other and inflicting great damage upon the international community?
Consider where these two men align. Fierce opposition to the Iran nuclear deal; scepticism towards Pakistan and other traditional partners of the Anglo-American alliance. Hostility towards the European Union, and an enthusiasm for building up their respective nations' armed forces. Compared to Obama and Blakesley, Trump and Croft would certainly be a more gung-ho, militaristic and internationally self-confident partnership.
Of course, there will be those who describe that as a good thing: the foreign policy of the Obama administration has been an unmitigated disaster, and having a strongman in Washington with a faithful poodle to rely on in Downing Street could relight the glory days of Thatcher and Reagan or Blair and Bush. But with the UK intelligence and diplomatic community rigidly opposed to the Trump/Croft notions of 'getting tough' on Iran and other alleged 'state sponsors of terror,' the victory of either or both of these powerful figures would surely cause headaches in Whitehall.
There is also the personal element: Trump is nothing if not arrogant, and Croft himself is frequently portrayed as a self-obsessed narcissist. In unison, could these two committed conservatives threaten to rip up and unstable rules-based order and reshape the world for the worse?
Whether you see the growing conservative movements in Britain and America as a panacea for the world's ills or as a Pandora's box of division and deceit, it is abundantly clear that tomorrow's world could be designed very differently to today's: both Caroline Blakesley and her counterpart in Bernie Sanders will have to fight hard to keep the balance of power tilted to the left.
Administrator
Labour Party Adviser
Foreign Office and Ministry of Defence Moderator
Media Supremo