Speech from 10 Downing Street
Topic starter
25/03/2019 11:09 pm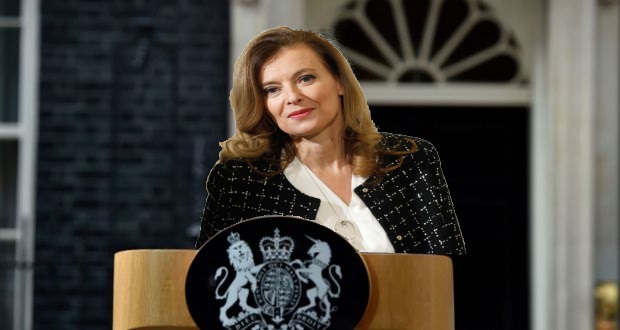 Today is an historic day for our country. Her Majesty has asked me to form a new government in her name and I have agreed so to do. The British people have spoken very clearly, and they have said that enough is enough. We will provide a government for the British people that is stable in its nature, strong in its structure committed in its vision. It will be a government that will benefit every single person in Britain. I can confirm that it is my intention to lead a full and proper coalition between the Labour Party and the Liberal Democrats; a progressive alliance which will redefine the centre of British politics. We have almost finished compiling the draft coalition agreement, which will set out our aims and the means by which we will achieve them over the next five years.. There are many things we want to achieve in government and we will do our best to achieve them all, but ultimately our first and foremost duty will be providing a government that will offer stability, certainty and prosperity to British people.
Our country deserves better than what we have right now, My government and I will provide the government that this beautiful country deserves. A government that is honest to the people, a government that is accountable to the people and a government that is respectful of the people. No more partisan bickering, no more scandals and no more flat out lies. Britain has suffered from partisan bickering, internal disputes, politics treated as a blood sport and a hunger for power regardless of its cost. We will say no more.
Our government is committed to transform Britain into a more equitable, more fair and more prosperous country. Britain right now is facing a lot of problems, effects of de-industrialisation, rising income inequality, working full time and not being able to make ends meet, rough sleeping, increased reliance on foodbanks. Our government is committed to combat these problems and combat it in a fiscally responsible way. I have always stated that you can not separate social responsibilities of a government and fiscal responsibilities of it. We will solve our problems and will also do it in a fiscally responsible way. Past governments have sought to fix one part of these problems while exacerbating other part of it.
Our way of live, our union and our values under attack from varied fronts. Rise of right wing populism, anti-immigrant sentiment and attempts to break up our union, these are all tied to dangerous strains of nationalism that has no place in modern Britain. Our government will do everything to fight against issues that have led to rise of these values. Lack of social mobility, income inequality, reduction in quality of our social services, these are the root causes of it and our government will solve these problems. Blaming immigration and Europe is not the answer for these problems. Immigrants empower and strengthen our social services, Europe provides financial stability and security from external and internal threats in our country. Our government firmly believes that progressive values, good governance and honesty will solve the issues we are facing today and we will provide such governance.
Our government will be facing lots of challenges in terms of foreign policy and domestic ones but our government will have the best team out there to face these challenges. For the first time in British history we will have two women in highest places in British government, this is may be a first but this certainly won't be the last. I want to close my speech with a message to young children, especially young girls and young members of LGBTQ community out there. There is absolutely nothing you can't do, a single mother of two is the Prime Minister of this country and an LGBTQ woman is the Deputy Prime Minister of this country. Female empowerment, empowering LGBTQ community and other minorities in this country, that will be also very important to this government.
Thank you
Sylviane Jaubert MP
MP for Cynon Valley
Formerly as The Rt Hon Ariadne "Ari" Suchet MP
Former Prime Minister and Leader of the Labour Party
"TrashPotato Today at 2:11 AM
my friend offered me a bottle of vodka and i sucked the vodka out the bottle like a baby sucking a titty"
omfg that photoshop. 
This is the best Downing Street speech of the round so far, tbh (god how has there been 3 already?!). It's not exceptional, it still has that streak of generic (but name me many Downing Street speeches that don't?!), but it promises in no uncertain terms a really clean break. I think the British people can appreciate that. 
It's interesting to use the fiscal responsibility rhetoric a lot - I've been noticing that rhetoric in the press has been upped by Suchet a lot. Initially it looked like a buzzword you threw in to please Blairites, but I do think - despite it being everything your wing of the party is not traditionally associate with - it's rhetoric you're growing into and are almost using naturally. That may be worrying for the Tories, depending on what happens in future.