High profile events
Topic starter
15/03/2019 11:09 pm
1 per day per party. Don't get egged.
Leader of the Liberal Democrats, Meredith Hansen-Charles, announced her party's education policy at a speech in North Devon along with a billboard launch. 
Billboard:
Image of a primary school classroom with children and their teacher smiling and happy.
Overlaid with text: "Putting Children First - An Education System For All"
Lib Dem logo in top right corner
Good morning,
I am pleased to be here today to unveil the first of our billboard series. The one we are unveiling today is focused on education, something that is near and dear to all of us and has been a key tenet of liberal policy for decades.
Education has always been the cornerstone of liberal policy and in Government the Liberal Democrats have been the champion for widening access to education as much as possible over the last four years. In the last election we proposed a Pupil Premium that would invest money directly into schools to provide for the most disadvantaged children in the United Kingdom. In Government we made that promise policy and saw that policy deliver change for millions of children.
We believe every child deserves a great start in life so they are equipped to shape their own future, and we are determined to make sure that the education system is designed to unleash the full potential of our nation's children.
Social mobility is often used by politicians as a measure of their success, but too often it is used in vein with no real commitment behind it. Education is the great equaliser and if we are to truly deliver social mobility in our country we must get serious about closing the gap between children from the richest and poorest backgrounds. It is a scandal that children from the poorest families fall behind so early on in their schooling never to catch up, constantly behind their peers meaning they leave primary schools years behind in reading and writing, they go into secondary school with an arm tied behind their back. How can we truly say our education system is working when this has been allowed to continue. 
That is why we will expand the pupil premium over the course of the next Parliament, increasing it to £3 billion in the first year and increasing it to £5 billion over the next five years. This extra money will be directed investment into schools for the benefit of the most disadvantaged children. Alongside this commitment we will increase the early years pupil premium to £1000 per pupil per year. We are committed to ensuring our children have the best education possible.
With the greater investment into education we also believe that our children and teachers deserve a school environment that is ready for them to teach and learn. As a first course of action we will expand the provision of free school meals to all primary school age children and we will encourage the expansion of breakfast clubs. Providing nutritious and healthy meals is essential for children to be ready to learn, so they are not worrying about rumbling tummies but are listening to their teachers. 
It's also important that teachers and teaching staff are comfortable in their working environment. We have asked teachers to make sacrifices over the past four years, and now that the economy is stronger and showing signs of improvement we will remove the 1% pay cap on teacher's salaries giving teachers the pay rise they deserve. We want to free teachers from endless paperwork and overburdened workloads in order to enable them to do what they trained to do: teach. We will do this by establishing an independent Education Standards Authority to pilot, phase in and resource future policy changes in partnership with professionals and experts. We will also reform Ofsted inspections so that they focus on longer-term outcomes and continued improvement, not short-term goals that do not accurately examine a school's performance. Alongside this we will introduce a new, independent Foundation for Leadership in Education to promote high-quality, evidence-based leadership and provide the leaders our schools need
With these changes to our education system we need to ensure that we have the schools for the system to thrive. Over the past four years the Lib Dems have ensured that the Priority Schools Building Programme has the money it needs for vital repairs across our schools. In 2010, we inherited schools in a shocking state of disrepair. Schools that had been left to rot by the Labour Government or left to fend against PFI. That was unacceptable and we took action to correct it. That is why we are pledging to expand this programme so we can complete the necessary repairs our schools need and that we do not fall behind on building new schools. 
New schools that are built in areas of need, instead of the Conservative obsession over free schools in areas of over supply, comprehensive schools instead of grammar schools which do not provide any true form of social mobility, and an end to the forced macadamisation policy pursued by Conservative Education Secretaries. 
I passionately believe in education and it's ability to bring together people of all different cultures and backgrounds for it is the great equaliser. Provide a child with a good education and you set them up to succeed in life. I and the Liberal Democrats will always fight for a better education system, one that delivers for children and encourages excellent teaching. 
Thank you.
Meredith Hansen-Charles
Cambridge
Secretary of State for Education
Minister for Women and Equalities
"Meredith Hansen-Charles...is a deity" - Kandler/The Times
Chancellor of the Exchequer, Deborah Carpenter, gave a speech on Conservative economic policy in Huddersfield, West Yorkshire
As Labour were kicked out of office in 2010, at the depths of the financial crisis, they left us a note. "Sorry, there's no money left", they told us. Ever since, the Conservatives' long-term economic plan has been fixing the damage Labour left, putting Britain back on the path to prosperity. Already, we have reduced the deficit by a third. Now we need to finish the job. Re-elect the Conservatives, and we will continue to repair the economy. To the public finances back on track, to eliminate the deficit by 2018 and to build Britain as a low tax, high wage economy.
We Conservatives understand that there's no such thing as government money. Everything we spend has to come from people's pockets in the end. And we recognise that you know best how to spend your hard-earned money. As the economy improves, we commit to returning the fruits of the improving public finances back to you through lower taxes, whenever we're economically able to do so.
In pursuit of that aim, we've raised the Personal Allowance, ensuring that you can keep more of what you earn, taking millions of the lowest paid people out of having to pay Income Tax altogether. We will continue raising the Personal Allowance, so that a worker on the minimum wage owes no Income Tax at all. We also promise not to increase to VAT, National Insurance, or Income Tax for the duration of parliament.
Small and medium-sized businesses are the lifeblood of the British economy. To help boost these companies that power our economy, the Conservatives will cut the small business rate of Corporation Tax. This will help them to invest and expand. To create jobs, to grow the economy and to raise wages. Wages will also rise in the public sector. Thanks to our long-term economic plan, we are able to bring the pay freeze to an end. We promise real terms pay increases every year of a Conservative Government.
As the wages of working people increase, it is a matter of fairness that those who have worked hard their whole life and paid into the system see the fruits of that service. The pension Triple Lock will continue, ensuring pensions rise by whichever is greatest of inflation, average wage growth or 2.5%. It is a guarantee to older people that they will always see their pension will rise fairly, and never again suffer the indignity of the 75p rise once given by Labour.
Fairness means with working with our European partners to end the EU tampon tax that stops us from removing VAT on sanitary products, a patently discriminatory rule. We will also work internationally to cut off the tax avoidance loopholes available to the multinational corporations able to shift their money around the world. Tax avoidance by big companies is therefore an international issue that requires an international solution. We will worth with international partners to crack down on corporate and international tax avoidance.
All of this delivers the strong economy that allows us to afford to invest in our public services. A £10bn investment into the NHS, so we can to turn it into the fully seven-days-a-week service that people expect, and with its budget protected in real terms. The schools budget protected in real terms, with an increased focus on vocational and technical qualifications, and 3 million new apprenticeships. Investing in high speed rail, and targeting it to better resolve the north-south divide. Building hundreds of thousands of new homes every year, and helping people to get on the housing ladder with extended Help To Buy and Right To Buy schemes. Meeting our international obligations through a protected foreign aid budget.
But we can only deliver investment and reforms to public services with a strong economy. And we can only have a strong economy through the hard work and tough choices to get the public finances back under control. For that, you need a long-term economic plan, keeping Britain on track, and for that, you need the Conservatives.
Sir Geoffrey Birch | Conservative Party
MP for Bexhill & Battle (2001-present)
Former MP for Northampton South (1983-1997)
Parliamentary experience: Novice (28)
Media experience: Novice (22)
Policy experience: Unknown (12)
Formerly: Deborah Carpenter, Conservative, MP for Hertford & Stortford, Former Chancellor of the Exchequer
Labour leader in Stoke on Trent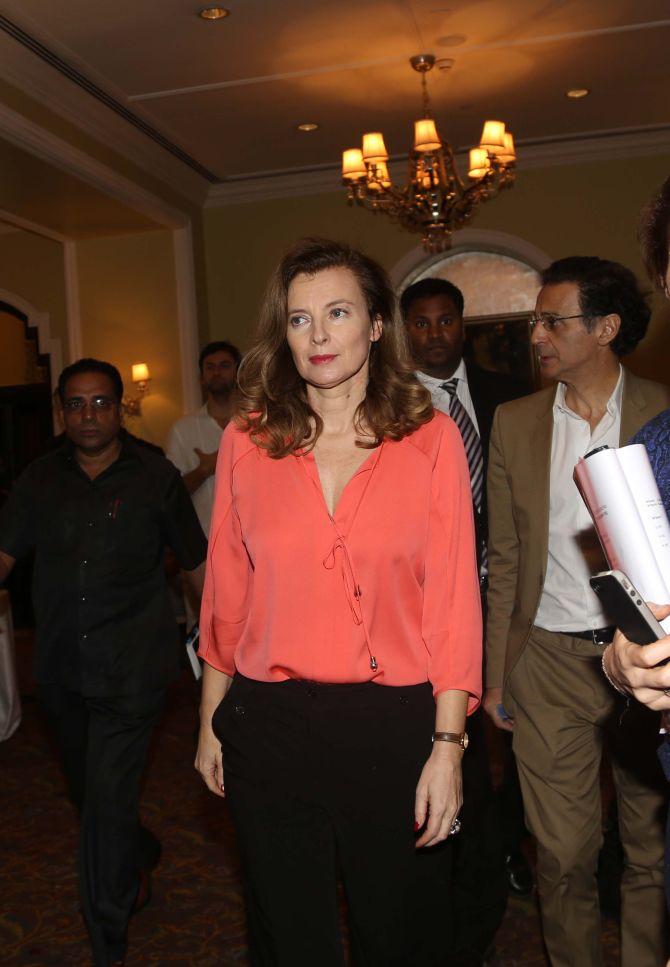 I am so glad to be along with you guys, I just love campaigning, spending time with people, listening to their problems and offering solutions when I can. It's just that spending time in Westminster and trying to be among some of those stiff guys, that just bores me a bit and I am pretty sure I am not a good company to those guys either. I can assure you I don't intend to be one either, I have been always told that I need to be a bit less blunt, to hold my tongue, not to be so sharp. A bit unladylike, if you may, and I am proud of that. I like to speak things in blunt terms and tell it like it is. We are in a dire situation as a country, a position that is the result of Coalition government. If you look at the economic data, it looks like it is not going bad, really it does not but when I talk to the people, I know that the situation is dire and people are struggling, the economy is growing, rich got their tax cuts and deficit is down so why does so many people still feel that they are not in a good position, why do so many people are struggling. I can tell you why, it is because of the political choices made by the Coalition government. They prioritised closing the deficit over helping people who need help, they prioritised tax cuts for the rich over NHS and welfare spending, they increased the VAT and chose used it to enact more tax cuts. This is what we call redistribution of income from the poor to the rich.
I do think that the people are sick and tired of politicians who lie, bend the truth or omitting facts for their own purposes and sick and tired of politicians who are more of the same. I am different than career politicians in the Westminster, I was elected as an MP in 2010 and this will be in fact the first re-election campaign I will be seeking. Westminster is rotten down to its core and I am sick and tired of it, that is why I ran to become an MP, why I ran to become the Leader of the Labour Party as a freshman and that is why I want to be your Prime Minister. I won't lie, I will be making mistakes along the way, like every human does but I will never stop listening and learning from different people with their own unique experiences. My Shadow Cabinet includes all sides of the Labour Party because I believe diversity does make us stronger. We have our disagreements from time to time but when it comes to good of this country, we all I agree that Labour should form the next government because we are in a such breaking point that ff Tories got back into government once again I believe we will face even worse days ahead of us.
Of course preventing Tories should not be and must not be the only reason why you should vote for us, because that means politics as usual, to prevent something even worse. In this election Labour offers a bright opportunity with something new. We will invest 6.4 billion into NHS in the first year, we will also add 12,500 beds to the NHS and hire 15 thousand nurses to the NHS and 5 thousand more carers to the NHS. We will offer real increases to our hardworking doctors, nurses and cares, not effective pay cuts. We will ensure being a doctor, nurse and carer for NHS is still a good job, not one with where you get effective pay cuts due to someone wants to cuts taxes for the rich. We will freeze the VAT and unlike every single time Tories promised that, we will keep our promise not to. We will eliminate the bedroom tax and we will ensure rich people pay their fair share in taxes. We do believe that Britain deserves better than having its people forced to rely on foodbanks, forced to sleep rough, not being able to make ends meet while working full time. Those are the issue matter the most to me, not petty debates about who broke which deal or who did not respond to their offers. Let Tories and LibDems have their petty fights online while we will push for policies that matter everyday people.
Sylviane Jaubert MP
MP for Cynon Valley
Formerly as The Rt Hon Ariadne "Ari" Suchet MP
Former Prime Minister and Leader of the Labour Party
"TrashPotato Today at 2:11 AM
my friend offered me a bottle of vodka and i sucked the vodka out the bottle like a baby sucking a titty"
Meredith Hansen-Charles, Leader of the Liberal Democrats, delivered a speech on Lib Dem housing policy in her home seat of Cambridge.
Good afternoon,
We are facing a housing crisis here in the United KIngdom, for too long consecutive governments have passed the buck on the issue, always promising more but never delivering and if we are to ever tackle this crisis we have to get serious about housebuilding and the entire system that surrounds planning and building.
Having an affordable and secure home is a fundamental right that all British people should enjoy, and a right that so many opportunities depend on. The Liberal Democrats are proposing radical solutions to get housebuilding on track by liberalising planning laws, increasing the supply of affordable rented housing, and pushing Government departments to release land for building.
We are proposing an ambitious target of 300,000 houses built each year, and that the Government takes an active role in ensuring that supply demands are met. Under the Liberal Democrats, the Government will directly build houses to fill gaps left by the market. These houses will be energy efficient, affordable, and connected to vital public services, green spaces, schools, jobs and public transport. It is essential that the housebuilding strategy of our country be joined up, so that new builds are not isolated in remote corners of the country but are supported by well built infrastructure to ensure that we do not place an even heavier burden on the current infrastructure across the country.
By liberalising planning laws we will ensure that we remove barriers to development, now this will not include sacrificing sustainable and clean building, but will help to free up land and empower local authorities to authorise building where possible. One of the primary actions to achieve this will be introducing a series of Green Belt swaps in planning legislation, enabling local authorities to designate areas of brownfield land in green belts as ready for development in trade for the designation of other areas of land as green belt. This will free up valuable land for property development in areas that many wish to live in.
Alongside Green Belt swapping we will consult on a new policy of Green Tendrils to allow expansion of cities and towns in a well regulated manner, ensuring environmental standards and without compromising the quality of the countryside around our cities. If we are to tackle issues facing planning legislation we must be bold in our approach and by enabling local authorities to expand where possible we will ensure that expansion is done in desirable locations with the smallest possible impact on our green spaces.
With expansion and development of existing towns and cities, we will propose the development on ten new Garden Cities. Garden Cities have been a successful policy and with their further implementation we will see new and vibrant communities built, fully prepared for new builds and the families that follow. The new Garden Cities will be prioritised along existing rail infrastructure to ensure that transport connectivity is a key aspect of new developments. There is no point building new towns and cities if they are not served by good transport links.
One of the major issues we see in the housing crisis is that infrastructure companies often are unwilling to invest vast sums of money and considerable manpower to get the work done. We want to incentivise housebuilding and get our construction industry to peak performance in anyway possible. So, alongside liberalising planning laws to we also propose a series of new Housing Development Zones that will provide immediate incentives for housebuilding. These zones will be designated with an expedited planning process will cut out the time developers need to wait to get started on building. Along side HDZs we will designate a series of "red zones" in areas of high housing demand where we will provide considerable discounts to corporation tax to companies that substantially improve housing supply within those zones. We will also offer National Insurance holidays to small businesses which fulfil certain quotas of housebuilding, so our construction sector is not only supported by big businesses but there is diversity and competition amongst our housebuilders.
Local Government must also play a key role in the housebuilding process. Councils up and down the country have been left without the leadership needed to deliver the houses their local communities need. The Liberal Democrats will implement policy mandating local councils to develop long term housebuilding strategies so there is a clear direction of travel up and down the country, ensuring that nowhere falls behind, and we will strengthen the Duty to Cooperate so local authorities with insufficient space are continued to be supported. As the construction industry needs the incentives and tools to solve this crisis, so do our local councils, and the Liberal Democrats recognise that the cash flow for councils when they need to meet so many statutory responsibilities can be difficult to manage, that is why we propose raising the cap on borrowing by local councils to deliver housebuilding projects bringing these rules closer in line with European norms and we will remove local authority housebuilding from Public Sector Net Borrowing calculations. This will give councils the breathing room to deliver the houses in their local areas.
Over the past four years we have seen housebuilding move at a steady pace, and to some that may be acceptale, but not to use. We want our construction sector to have a burst of new energy and increase rates of housebuilding to levels we have not seen in decades, for that is the only way we will truly solve the housing crisis our country is facing. The construction industry wants to build houses, and we have to give them the tools and incentives to get building, and the Liberal Democrats are the only party proposing truly radical solutions to solve this crisis.
Meredith Hansen-Charles
Cambridge
Secretary of State for Education
Minister for Women and Equalities
"Meredith Hansen-Charles...is a deity" - Kandler/The Times
The Prime Minister, Dylan Macmillan, and Chancellor of the Exchequer, Deborah Carpenter, went to Rugby where they launched the Conservative Party Manifesto. Dylan spoke first in introduction:
Ladies and Gentlemen thank you for coming to our little Manifesto launch.

This election is a straight choice for the British electorate, do you want the hard left of Labour in Number 10 or do you want the Conservatives? Labour are content to travel back to before the great recession, they want higher taxes, higher spending, and more borrowing. In short they haven't learned a thing. The Conservative Party know that the only way to have a strong public sector is to have strong national finances. That means having a responsible long term economic plan, which is what we have laid out in our path to prosperity in the manifesto.

To discuss the economic aspect of the manifesto I am delighted to introduce the Chancellor of the Exchequer Deborah Carpenter, a long time friend of mine who has been a great force for fiscal responsibility throughout the coalition's time.
Then Deborah got up to speak:
Thank you Dylan,

Labour are proving that they have learnt nothing from their time in Opposition. Having crashed the car, they now want to get back behind the wheel. But the simple fact is that you can't have strong, reformed and effective public services without a sound approach to the public finances. Our long-term economic plan is what allows us to invest in our public services.

Look at the NHS. Real terms investment, falling rates of infection, cancer treatment targets met, A&E waiting time targets met. NHS satisfaction scores at amongst their highest levels ever. All possible thanks to Conservative investment in the health service, all possible thanks to our long-term economic plan.

And so we pledge to keep Britain on track, and continue along our Path To Prosperity. Raising the Personal Allowance, so you can keep more of your own money, and taking minimum wage earners out of Income Tax altogether. Cutting Corporation Tax for the small and medium-sized businesses that are the engine-room of British industry, so they can power a growing economy and create jobs. Unlike Labour, we know that everything we spend as a government come from individuals in the end. And so, as the economy improves, we commit to returning the fruits of the improving public finances back to you through lower taxes, whenever we're economically able to do so, and won't raise VAT, National Insurance, or Income Tax.

But we will continue to take the tough decisions to get the public finances under control. To eliminate the deficit by 2018, and to begin to pay down our debt. Only that is the prudent course. To fail to do so is to saddle future generations with the costs of our decisions today. No, we can only have strong public services as a country with strong public finances. For that, you need a long-term economic plan, keeping Britain on track, and for that, you need the Conservatives.
Dylan then returned to the podium to speak and take questions (on Discord)
Thank you Deborah.

Of course there is more to a manifesto than simple taxation and expenditure policy. Everyone knows that the Conservative Party stands for fiscal reliability and as quick an end to the deficit as possible, but what about other areas of our manifesto?

This document contains unambiguous pledges and policies that will make the lives of all of the United Kingdom's many citizens better in the long run. We have seen the statistics that 18 million patients are unable to see their GP at the weekend or in the evening, where this leads to fear these patients naturally head to hospital where they clog up the system for those who need it. So we are proposing the institution of a truly 24/7 NHS where there will always be someone available should illness or injury strike during unsociable hours. Misfortune doesn't wait till later, so neither should our citizens.

On the twin issues of the Scotland question and our broader devolutionary settlement we have a very simple pitch. We recognise that devolution without the power to make meaningful differences to the lives of your citizens is essentially pointless, little more than a talking shop. So we are making radical new proposals to empower the Scottish and Welsh peoples to make decisions that could truly impact their lives. We want to see a Scottish Parliament and a Welsh Assembly with the power to attract business to help their constituents, so we are devolving the power to alter Corporation Tax by plus or minus five percent when compared to the rest of the United Kingdom. This will let Wales and Scotland provide competitive rates for new and existing business to compete with the rest of the UK or raise extra revenue for investment.

Our pitch to the people of the United Kingdom is a simple one, the Labour Party may talk a good game but at the end of the day they still haven't learned the fundamental lessons of the last decade. You cannot borrow your way to prosperity any more than you can tax your way there. Where Labour want to tax, spend, and borrow like it's going out of fashion the Conservative Party have offered up a credible, long term, alternative. This manifesto, our path to prosperity, prescribes a long term vision that will see the burden of taxation shifted even further from the poor to the rich, will see our public services protected, and will see proper devolution for the people of Scotland and Wales. The last four years have been characterised by difficult choices and I cannot pretend that there won't be more to come, but the Conservatives are actually prepared to make those choices instead of writing an i.o.u and pretending that it never happened.
Conservative MP for North East Bedfordshire
Leader of the Opposition (2014-16)
Prime Minister (2014)
Parliamentary Experience: Novice (25)
Media Experience: Experienced (62)
Policy Experience: Novice (29)
Labour leader in Sheffield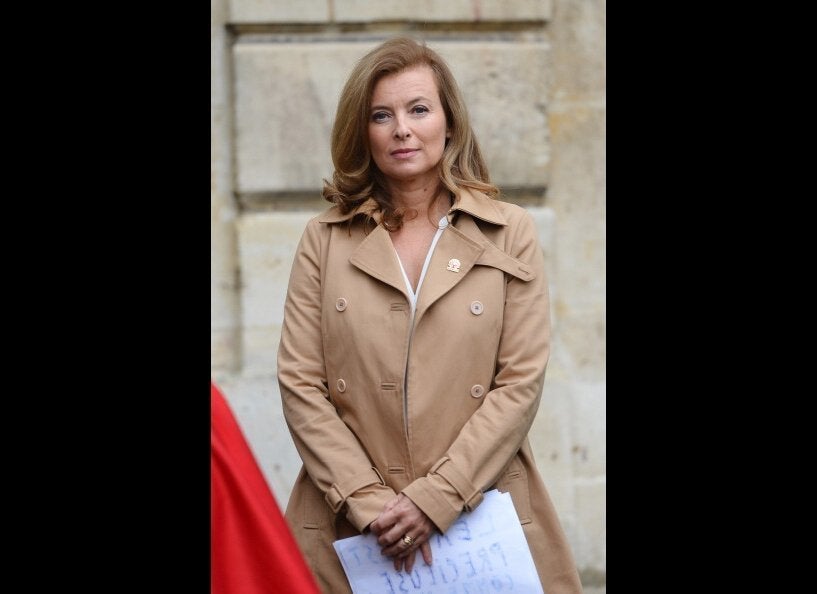 ?ops=scalefit_960_noupscale
Today we are here to promote our manifesto, I am proud of the manifesto that we have produced. This is not just a work of one person or one group within the Labour Party, every single part of the Labour Party had a hand in this manifesto and this is a manifesto I can proudly say that reflects every part of the Labour Party. Fairness, equality and opportunity for all, these are the motto of our manifesto and our beliefs. In our budget we are seeking fiscal responsibility and social responsibility. As a country we are responsible to take care of our most vulnerable, most poor and most needy. We will ensure that we will respond our most vulnerable with care, dignity and compassion.
Our budget is fiscally responsible, we will raise taxes on the richest people people in our country and we will use it to cut taxes for our middle class, for our poor and for our small businesses. We will increase the increase the personal allowance, this will make big difference to millions of people across the country, we will also cut lower rate of corporation tax by 25 percent so that we can ensure our businesses can thrive. We want to make Britain a more equitable country with more prosperity and opportunity for all. We will commit to not to increase VAT and unlike Tories who promise that every single time and break it every single time they promised, we will keep our promise. We want to grow the economy in our country and making people poorer by pay cuts, VAT increases and tax cuts that does not benefit anyone but the richest won't do that. We will be cutting income taxes for 94 percent of the people in this country. Only the top 6 percent will pay more under our budget. We will also increase the Bank Levy, bankers caused this crash, we have bailed them out and now they have to pay for their exploitative tactics, we will ensure that. We will be cutting the deficit by 1.2 percent of the GDP in our first year, which is 2/3rds more than Tories did in time in government.
Tories are promising 10 billion for the NHS over the five years but they have no plans how to pay for it or how to spend it. Labour is promising a 6 billion increase not including the inflation increases in our first year in government. We will 7500 new beds, 15 thousand nurses in primary care, 12.5 thousand new nurses in hospitals. We promise to give a pay increase at the amount of inflation for the first year and above inflation increases for the next four years.
Liberal Democrats and Tories have betrayed our students when they tripled the tuition fees and made is much harder to reach quality education. Labour will abolish tuition within two years, we will first reduce the tuition fees to 3000 and then abolish it completely. We will fully compensate universities for these cuts and we will ensure stability for our universities with these grants. We will increase the pupil premium by 50 pounds to ensure every children in UK has a better education. In our first year we will increase our investment in schools by 1 billion pounds.
For our families, we will ensure equality in parental leave policies, parenting is not just the duty of the mother, it is a joint duty and this will provide stability and ease  for both parents. We will ensure fathers will have more time to spend with their newborns or newly adopted children. We will also double the childcare for children between 2 to 3 years old.
We will protect our international standing and work to improve it even more. We will not be ideological about international affairs and defence. When it comes to these issues, we will be asking our experts how to act and we will be using their advice to make the best choices for UK. Be it about Trident or else. We will not police the world but we will also blind our eyes to atrocities. Regarding the war in Syria, we only intervene if it benefits the long term stability of Syrian people, not for anything else.
We need to renegotiate some parts of our deals with the European Union and we will seek to do that, we will also push to make European Union more democratic, we will push to empower the elected European Parliament, and regarding the EU membership referendum I want to quote our manifesto word by word, and I quote :"oppose unequivocally a referendum on Britain's membership of the European Union until and unless an explicit white paper setting out a clear and comprehensive proposal for negotiations on the terms of a prospective withdrawal from the EU, and on the terms of a prospective future relationship, is published and verified as representing a realistic and achievable set of outcomes by the Permanent Representative of the United Kingdom to the European Union"
Labour is ready to govern, Labour is ready to lead Britain into a brighter days, Labour is ready to offer stability, certainly and prosperity for all.
Thank you.
Sylviane Jaubert MP
MP for Cynon Valley
Formerly as The Rt Hon Ariadne "Ari" Suchet MP
Former Prime Minister and Leader of the Labour Party
"TrashPotato Today at 2:11 AM
my friend offered me a bottle of vodka and i sucked the vodka out the bottle like a baby sucking a titty"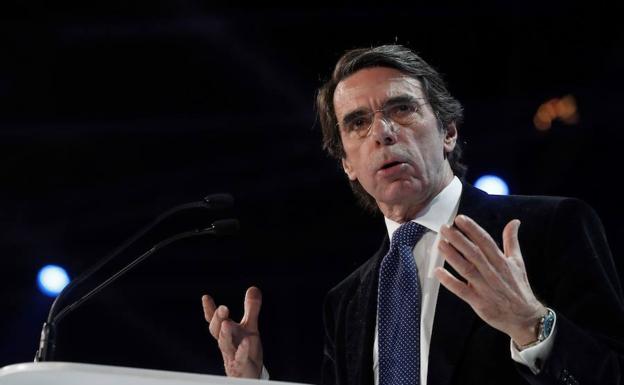 Justice Secretary Andrew Summer delivered a speech in Bristol today, outlining the Conservative agenda for Justice:
Good evening!

It is a pleasure to be with you today, outlining the Conservative agenda when it comes to Justice policy and the essential need to keep us on track when it comes to our plans to improve our justice system.

So let me start with a necessary and firm statement. It is the belief of the Conservative Party that, as some of our colleagues warned twenty years ago, prison works. It does. It is a clear, straightforward and common-sense vision, for as a party we have a strong belief that serious, persistent or dangerous criminals ought to be locked up and kept away from harming innocent people, and that pursuing such a road is an ultimately sound way in which to keep the public safe and reduce crime. The problem is, of course, is not only that prison could and should work far better in order to serve the public, but that prison was allowed not to work under the final years of the last Labour government through a series of flawed, misguided and ultimately incompetent approaches to the issue. Rather than having a prison system and a justice system which follow the decisive principle of keeping the people safe and offering proper access to justice, both in the noble quest of preserving the rule of law, we have inherited a system which fails to deliver and which requires an ambitious, bold agenda in order to succeed.

There is a context here which is unavoidable: the challenges that the Coalition government faced back in 2010 in the realm of Justice policies are not to be underestimated, nor should we downplay the regrettable legacy that the Labour Party left behind.

Despite inheriting remarkable accomplishments from the Conservative Party and from brilliant ministers such as Michael Howard in terms of battling crime and ensuring the prison system worked better, what thirteen years of a Labour government left us with was an inefficient prison system whose costs were going through the roof; hundreds and thousands of new offences which were often excessively restrictive and even nonsensical; an utter failure at rehabilitation; the increase of reoffending rates from 55% to 67%; and a monstrous and centralized bureaucracy which made an even bigger mess of the whole situation. Is it that surprising, therefore, that by 2010 many people had lost their faith in the justice system and its ability to stand up for them and their suffering? This was a clear record of incompetence, and one which was always going to be extremely difficult to appropriately reform.

It is to the record of the Coalition government and to the collective work of those of us involved in reforming and improving the justice system that some progress has been made, even if there remains much work to be done. Several different reforms when it comes to rehabilitation, sentencing, legal aid, the judiciary and the prison system itself have been promoted and begun to yield early results which include better prison management, modernization in rehabilitation and falling crime. Further efforts have been made to address historical injustices such as securing a royal pardon for Dr. Alan Turing, or legislating in favor of a pardon for Britons legally but unfairly sentenced over same-sex relationships. And when a decision has not proven as successful as we would have wanted it to be, we have also not been afraid to pursue a different alternative always mindful of our duty to make the justice system work for the people.

What is our plan? It is our intention to work into a four-part strategy which: A. upholds the rule of law and the need to promote responsibility and fairness, B. which ensures the justice system better protects victims and ensures the safeguarding of their rights, C. which makes sure prison does work to keep criminals off the streets and ensure rehabilitation allows us to move forward, and D. which offers sincere, actual progress when it comes to necessary legal reforms.

Knowing how important it is to keep our streets safe and the public protected from different forms of violence not only will the Home Office pursue a series of reforms outlined in our manifesto when it comes down to boosting the police force, pursue a strategy to combat drug use and crack down on extremist, hateful and anti-democratic groups, we will also seek an ambitious modernization of our prison system. Not only to renew and replace outdated and old prisons. Not only to ensure prisoners actually learn something of value while locked up rather than spend their time in an unproductive manner. Not just to ensure we crack down on illegal phone use or drug use at prisons. It is our intention to make sure that prison works as it should work, rehabilitating offenders, cutting reoffending rates, ensuring dangerous criminals are locked away from the public, and ultimately working to make us all safe.

When it comes to the crucial area of marriage equality and fairness it will be our intention to reform civil partnerships to ensure heterosexual couples can also enter one if they so wish it. It is very important that we ensure that the principles of marriage equality apply to both different types of couples, and this is a right which heterosexual couples do not presently enjoy. It will also be our intention to pursue legislation to reform current divorce laws and finally introduce no-fault divorce. Not only is it something countless legal experts and barristers have made a push for given the inherent disadvantages to our present method of divorce and the need to shift the legal blame to a given spouse, but because of the significant internal conflict and even suffering which is caused to families when it comes to that same need to find a legal culprit. It is simply a matter of fairness to different couples that we better standardize civil partnerships, and it is simply a matter of fairness to families that we finally allow no-fault divorce.

Among some of the new offences which we need in order to better tackle crime there is the issue of upskirting, a most disgraceful practice with a significant number of victims and which is currently not recognized as an offence by present legislation. Here we have an unacceptable, outrageous example of an invasion of privacy and of sexual harassment, and a change which is absolutely necessary and a start for future efforts when it comes to curbing sexual offences and sexual harassment of any kind. It will also be a priority for the next Conservative government to continue reforms to legal aid and to pursue further efforts to, for example, ease up limits to legal aid access for domestic violence cases, just as it is also our commitment to reverse some of the spending cuts that took place on this area to ensure both better funding for our high-quality legal aid system and greater access and efficiency for the countless Britons who depend on it or are served by it. 

It is also our belief that one of the biggest failings of the Justice system when it comes to its duty is based around the need to protect victims and ensure their rights are respected. Our Justice system can only properly work if the people feel said system will properly protect them whenever they have suffered from the actions of a criminal, and it is clear that not all Britons have been protected as they rightfully should have. It would therefore be another priority of the next Conservative government to ensure we create and enact a new Charter of Victims' Rights that will enshrine necessary rights and key support for victims at a time in which they need it the most. But above all, it seems clear to us as a party that if the status quo is not working on a given issue then it is necessary to take action so the new status quo becomes acceptable. Our Justice system and our prison system has a series of fundamental flaws which ought to be addressed as soon as possible, and it is this party which is committing to a bold, ambitious and energetic agenda for change so we uphold the rule of law, protect victims from criminals, ensure better access for justice and make prison work as it should.

If you, like me and many others, want to achieve those goals and to do so with efficiency, then I invite you and indeed strongly encourage you to vote Conservative in the coming General Election.

Thank you very much.
Rt. Hon. Andrew Summer MP
First Secretary of State (2013 - 2014)
Justice Secretary (2013 - 2014, 2014 - Present)
Nations, Regions, and Local Government Secretary (2014 - Present)
Member of Parliament for Ashford (2001 - Present)
Parliamentary experience: Unknown (19)
Media experience: Unknown (22)
Policy experience: Unknown (13)
Meredith Hansen-Charles and Graham Adiputera launched the Liberal Democrat manifesto at a HPE in Oxford West and Abingdon, they were joined by local candidate Layla Moran and supporters and activists.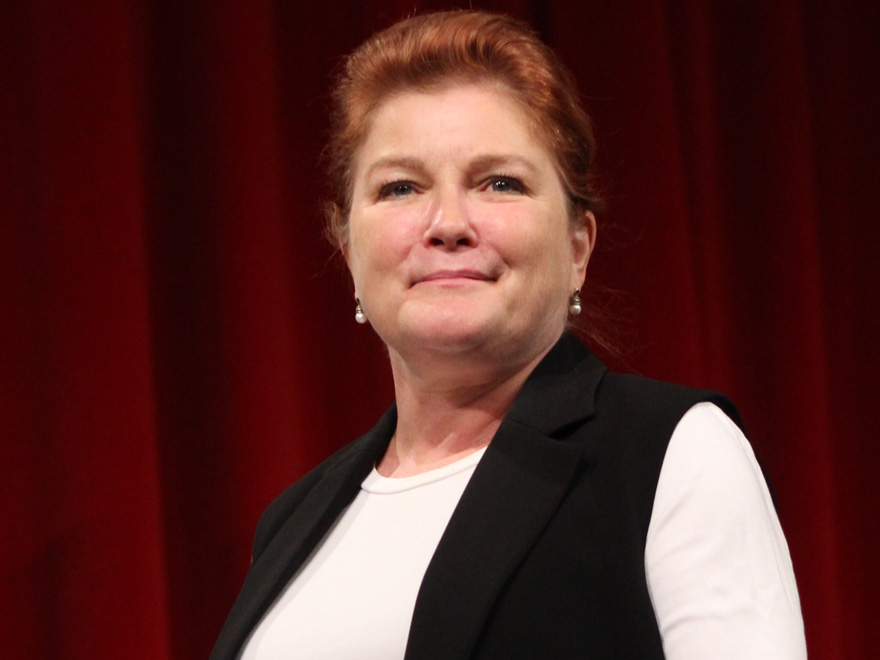 Good morning, thank you for being here today,
Today we launch our vision for Britain's future, our manifesto: Securing Britain's Future. This is a bold and extensive document that sets out a clear path for our country's future. A future that is based on our country's long history of openness, tolerance and fairness.
In 2010 the British people made it clear that they wanted their politicians to work together, to come together in the national interest to bring us back from the brink from economic uncertainty. We listened to the people and entered Government in order to get our country back on track. We took the hard decisions needed to bring public spending under control and provide the necessary leadership for economic recovery. We asked a lot of people to make sacrifices and I accept that those sacrifices have hurt over the past four years, and now that our economy is stronger we believe it is time for our Government to ease off from austerity and begin to invest again.
Our manifesto is dedicated to tackling the burning injustices that we have in this country, that after four years of austerity we are now able to go back for the people left behind and a manifesto that is forward looking and dedicated to sensible and evidence-based policy. It builds on our successes in Government; the pupil premium investing billions into education, same-sex marriage, the pensions triple-lock and record investment in renewable and clean energy. Our experience in Government has provided the foundation for this manifesto and is matched by our party's reforming spirit that does not accept complacency when faced with the problems our country faces.
When it comes to politics in Britain, it is clear that our politics is broken, we have a parliament that is unrepresentative of the British people, an unelected House of Lords, over centralised power and a political culture dominated by leaks and cover ups. It is understandable why so many people are dissatisfied with politics and our politicians. They deserve better and they deserve it now.
This manifesto is committed to tackling the problems we face as a nation, the housing crisis, an NHS at breaking point, an immigration system not fit for purpose, and education system where the gap between children from the richest and poorest families is not closing. In this manifesto we are proposing new policies to tackle these, an small increase in income tax to raise £6 billion for the NHS, new planning legislation to kickstart out construction sector, an expanded pupil premium to help the most disadvantaged students. 
I, and the Liberal Democrats, are committed to providing the leadership and dedication to get to grips with the problems and provide a brighter, secure future for Britain. Now, I will hand over to Graham who will outline our plans for the economy in much greater detail. 
Hello everyone, and may I say what an absolute honour it is to be helping unveil this brilliant manifesto today. It sets out such a strong, radical - yet at the same time, eminently achievable - blueprint for Britain's future, addressing the challenges we face as a nation, yet at the same time laying out how we can make the most of the opportunities facing us as a nation.
Now let's talk comparisons. Admittedly we have the luxury of having our manifesto out last. And if you'll forgive the saying, the best was truly saved til last. We didn't have quite the same level of fancy graphic design or snazzy stock photos as the Conservatives managed, I'll admit - we focused our efforts into research and discussion, and debating policy ideas instead. But now all three manifestos are out, we can make comparisons. 
How many times does the Conservative manifesto mention flooding? And how they'll respond to that? Not once. Not one mention. Not one policy idea. And what about mental health? Again, nothing. Zilch. What about political reform? Did Dylan Macmillan revive his Senate proposal? No. Didn't even broach the subject. 
Now, we all know the Labour manifesto was a bit wordier. And though some of its ideas are...not great, it does at least put ideas on the table. But even then, it is very telling what issues they missed out. Go to both manifestos, and look up farms, and rural, and agriculture. No policies for the agricultural sector. And that's a whole chunk of the country that is being neglected, an integral part of our economy, an essential part of so many communities and such an essential player in environmental stewardship.
And very little thought put into the challenges facing rural Britain and small town Britain, and that's a great shame. There's no mention of industrial strategy either, or the role of digital and creative sectors in our economic output. There's a lack of...ambition in these manifestos, but even more to the point, so many essential pillars of future economic prosperity have been neglected. No mention of disabilities either. Again, an atrocious oversight. 
I don't think it's a particular boast to say that our manifesto talks about all these issues, and more. But it is certainly shocking that they were left out of the Conservative and Labour manifestos is, I think, something scandalous. It shows two parties who feel over confident. Entitled to their seats. Entitled to their voters. So preoccupied with a small basket of core policies and party political points, that they forget that a government must govern, that they must have a plan, and that if they are to enjoy any trust from the electorate, they should put that plan into their manifestos. 
Meredith Hansen-Charles
Cambridge
Secretary of State for Education
Minister for Women and Equalities
"Meredith Hansen-Charles...is a deity" - Kandler/The Times
The Shadow Education Secretary, Anthony 'Bertie' Wilson, visited several constituencies around the country before holding a large event in Carlisle. Accompanied by the leader of the CLP and the local school headmaster and board of Governors. After a tour of the Council Chambers, Local Comprehensive and a meeting with the teachers and parents whilst his wife worked around the local venue greeting the local people who had come to listen to his speech; Wilson introduced and explain a major party of the education policy.
The Shadow Education Secretary, Anthony 'Bertie' Wilson, visited several constituencies around the country before holding a large event in Carlisle. Accompanied by the leader of the CLP and the local school headmaster and board of Governors. Wilson introduced and explain a major party of the education policy.

Ladies and Gentlemen, thank you for having me here. I apologise if I seem unorganised, but my dog ate my speech.

Britain is built on winners, Mo Farah in 2012, Alun Wyn Jones at the 6 nations, and hopefully Andy Murray again at Wimbledon this year. Sport is intrinsic to our roots, despite the short falls of our football teams abroad, or at home, we value and enjoy it more so than any other nation. I am proud of what we as a nation harbour in talent, hence why today I commit Labour to investing £1 billion in a new initiative for healthy competition, healthy activity and healthy social opportunities for our children.

Each Council district shall host an interscholastic event, featuring football tournaments, rugby games, track and field events. Schools shall will trophies, retain them and compete each year to win the title – These great games, in the name of healthy competition and friendly rivalries shall involve all with three summer days dedicated to the sporting greatness of this nation. I say to parents, with activity comes great health, great attitude and great focus.

I believe that every child should be involved in sports, it can only benefit them. Each school will have the opportunity to present their peaks talent in interschool events and then all can be involved in the relay races, mini-races and tug-of-wars. his may sound large, but let me reassure you, Schools will have three days of events, each where classes are pitched against their opposing classes in other schools; and then afterwards the competitors will all be able to socialise and enjoy the warm summer days.

I have consulted with schools, parents and teachers; and when implemented we are all committed to ensure enjoyment for all. Children will perform in the classroom just as well as they perform on the fields. The health benefits alone speak volumes, along with the increased focus in class, strong values of fair play and determination and most importantly a chance for our children to enjoy themselves. School is too often dominated by stress and stuffy classrooms, lets throw open the windows and let the fresh air, sport and let the great fun begin.

For those in secondary schools, for parents who have teenagers in secondary schools, let me reassure you. You shall not miss out. Coordinating with the Scottish Parliament, Secondary Schools shall also enjoy their own three days of summer sports. The exam calendar is important, and we shall respect it by scheduling the events to occur after all exams have finished. Those few weeks of post-exam, pre-holiday school will be when the events take place. No one is missing out, no child, teenager or young adult is missing out. Sport is about cooperation, competition and comradeship.

I would like to make a few final remarks if I may, ladies and gentlemen, firstly I hope that this vision of sporting excellence across the country shall live on and become a reality over the next few years; but also, that we remember, our children are our only children. There are no second chances with their education, there are no second chances for their futures; But there is a second chance for you. To vote for Labour, to vote for Lee Sherriff put our children and country first and recognise, I have been honest, committed and passionate about our children's education, there is no other option. For a first-class education system, you must go out and vote for a first class Labour Party that is working hard for working people.
Before leaving Bertie talked to many local parents who had listened to his speech and talked with very passionate party supporters. Later, he, his wife and children visited the town green to watch the local cricket team at Edenside before travelling back to their accommodation.
Anthony Bertram Charles Wilson, MP for Darlington.
Parliamentary: 11
Media: 24
Policy: 6
Anita Redmond attends the Avon & Somerset Police Headquarters in Portishead in her constituency, where she meets local police and the Police & Crime Commissioner, Sue Mountstevens, to discuss policy and hear ideas and suggestions, before headed to the town hall where she addresses local supporters and activists, attended by the press.
Good Afternoon - thank you all for coming. 
I have just been to visit the Avon & Somerset Police Headquarters, where I met with local officers and our Police & Crime Commissioner, Sue Mountstevens, to discuss the excellent work she has done, and the role the PCC plays in coordinating resources and responses of the police across the area. The effect of their position has been hugely positive - having created true accountability, delivered on aims, goals and promises, and ensured that the money raised from precept is not misused, wasted or under-utilised. 
The days of the unaccountable, wasteful, expensive, and cumbersome Police Authorities are gone, but if Labour were to return to power, they would be back. They want to instead create yet more committees, called a 'police governing board', made up of local councillors, who have enough work to do without this as well, leading to the inevitable problem of 'part-time policing' by this so-called board, not to mention the blatant conflict of interest by local councillors who also have control over their aspect of the precept, which could lead to funding decisions based on wrong reasons. Let us also remember that these boards already exist in the form of Police & Crime Panels, established for local councillors to sit and scrutinise the PCC, ensuring they are held to account. A poorly thought through policy, by a poorly led Labour Party, showing a total lack of understanding about our nations policing.
But it gets worse; Labour are now proposing 'Special PCSOs', to compliment Special Constables. Let me be clear, the role Special Constables play is crucial and their contribution is hugely appreciated, as is the role of our regular PCSOs. In principle, the idea of Special PCSOs is feasible, but is it necessary? Probably not. But more importantly, Labour propose that their recruitment and support be managed through Town & Parish councils - yet most don't even have a full-time clerk, let alone the funding to deal with this level of work. The sheer incompetence of this Labour opposition shines through in it's complete inability to grasp the difficulties faced by not only the police, but also local authorities, shows in full why they should never be allowed near the reigns of power again.
I am proud of our police, and I appreciate the work they do under tremendous pressure. The Conservatives believe that the key to successful policing is teamwork, and diversity is a big part of that. We have already pledged to work towards greater diversity in our police forces, and boosting efforts to ensure this happens. We seek to relieve the burden already placed on police through more community based sentences, overseen by support groups and the probation service, to see a greater level of restorative justice to deliver lower reoffending rates and less time spent on low-level crime as a result. Conservatives are passionate about not just building communities, but preserving them. We will not help crime gangs develop by handing them new recruits - the era of colleges of crime must end!
As a result, prison reform is equally a necessary requirement; more efficient and modern prisons to contain our most dangerous offenders, and educate our most vulnerable offenders. Many don't choose a life of crime, and we can help break their cycles, through a combination of education, work, and support to ensure prisons are not just passing time, but pro-actively seeking to reduce reoffending chances through active interaction. 
But make no mistake - we are not going soft on crime, nor the causes of it. In fact, the Conservatives will ensure new offences are brought into law to protect our most vulnerable, and punish those who flaunt our rules. We will seek to ban upskirting, making it a sexual offence, and see that under the law offenders will no longer get away with it, but be punished accordingly. Legal highs are a dangerous flaunting of the law, and we will consult on further steps to remove them from our streets, and ban them where they are a proven danger to the public. Around 70 deaths from legal highs have been recorded over the past couple of years; 70 too many and in very few cases was anyone held accountable. This has to change, and the Conservatives will work to deliver that change.
Drug use is a blight on our nation, as it is anywhere in the world. But we believe strongly that in many instances users are more often the victim, who resort to crime to feed their habit. We must look to work with addicts to reduce their reliance on drugs, therefore reducing the need to commit crimes, and shift our focus onto severely cracking down on suppliers of drugs, with harsh penalties and zero-tolerance attitude. Drug dealers destroy lives without care or concern - they should face the toughest punishment our law allows. 
I am passionate about the right to live in peace and security. It is why the Conservatives have pledged to implement banning orders on hate & extremist groups, and bring in tough, new legislation on hate crime and extremists. The only way to end hate and extremism, is to stop it from spreading through our country, and only the Conservatives pledge to tackle the issue head on. 
Under the Conservatives, policing is a priority, not a luxury. We support the expansion of not only powers for policing, but rights for victims, and support for offenders to reduce the chances of or even stop their reoffending. We believe in clamping down on hardened criminals, gangs, and dealers, using the fullest extent of the law to do so, and ensuring that our police forces across the nation remain accountable, affordable, and with a sense of purpose and direction, delivering justice, safety, and community cohesion. Ladies and gentlemen, lets work together, to keep Britain on track. Thank you.
Rt. Hon. Anita Redmond MP
Conservative Member of Parliament for North Somerset
Shadow Education Secretary
Shadow Minister for Women & Equalities
Former Home Secretary (2014)
Total Experience: 65
Parliamentary: Novice (25)
Media: Novice (29)
Policy: Unknown (11)
Meredith Hansen-Charles rounded off the Lib Dem General election campaign in her home seat of Cambridge, she was joined local party activists and voters. 
Thank you,
This has been a long and difficult campaign, a campaign where the options for the job of Prime Minister have been uninspiring and the parties they lead equally uninspiring. What this election has proved is that it is only the Liberal Democrats that are the ones with the vision for Britain's future, a future that is based on openness, fairness and equality where everyone has the opportunity to succeed.
British politics is broken and we have a chance here to start to fix it. By electing as many Liberal Democrat MPs you will send a message saying that enough is enough. After months of scandal from the Conservative Party, after years of week leadership from the Labour Party there is only one party that has the experience and drive to properly fix the problems our country faces, the Liberal Democrats. We want a complete overhaul over to how we do politics here, by making every vote case count, bringing democracy to the House of Lords, empowered local communities and taking big money our of politics. The big two parties have kept their control over British politics for too long, now is the time to take it back.
When I look at Britain I see a country of two halves. On one half we are country of great opportunity, innovation and invention and on the other half we are a country riven by burning injustices where the gap between the richest and poorest has failed to close fast enough. We need only look at our schools to see this issue plain and clear, children from the poorest 10% of our country are routinely behind children from the richest 10%. 
For decades we left children behind, and it was the Liberal Democrats that took direct action to resolve this and we did that with the Pupil Premium, a simple policy that invest money directly into the hands of schools and headteachers to provide for the most disadvantaged children our nation has. We secured billions of pounds for this programme and in our manifesto we have set out further investment in the Pupil Premium, up to £5 billion, that will truly change the lives of millions of children. 
Alongside the expanded pupil premium we will expand provision of Free School Meals to all primary school aged children. Another simple policy that will have massive benefit for all our children, by simply giving them a healthy, nutritious meal. Children should not have to worry about rumbling bellies but concern themselves with expanding their horizons and knowledge in the classroom. 
As liberals, we believe that education is essential to a freer and fairer society, where everyone is given the same opportunity to succeed, that is why we will oppose attempt to expand or introduce new grammar schools. Grammar schools ripped a part communities and families, they segregated children all so rich families could could get private education on a state budget. I say no. It was Shirley Williams, founder of the SDP that abolished grammar schools and it will be Liberal Democrats that uphold her legacy. We will always veto any new grammar school.
In 2010, our country faced a crisis. Our economy stood at the brink of collapse and required extraordinary action to get public spending under control. We took the tough decisions responsible of those who seek Government, of those who have the country's best interests at heart, of those who are willing to sacrifice their own political fortunes for what is right. I stand by our record in Government, I accept the mistakes we made and sacrifices we asked of you all, but it is a record that I will shy away from. But now, as our economy grows stronger it is time for us to take stock and re-evaluate the path we take and to go back to pick up the people we left behind.
Our manifesto has a bold plan for the economy that sees the deficit continue to fall, that works for everyone not just the richest and most powerful, that lifts more people out of income tax building on another Liberal Democrat achievement in Government. We will continue sensible spending, but using the new strength in the economy to invest in infrastructure in building, and use the economy to incentivise industry and business.
Keeping our economy is not the only job of the Government, but ensuring we all lead healthy and productive lives. We're going to be investing more money into the NHS and tackling the stigma so many face in getting treatment for mental illhealth, we'll be investing in renewable and clean energy delivering high quality, high paying jobs, and we'll be protecting your interests abroad by rejecting the narrow isolationism coming from the Conservative party who want to reject our closest friends and allies. 
The Liberal Democrats are committed to a secure future for Britain, a future where everyone has the chance to succeed, where everyone has the tools to succeed. That is what I promise to you, but we need your help to get us there. We need your vote on election day, we need you to vote Liberal Democrat.
Meredith Hansen-Charles
Cambridge
Secretary of State for Education
Minister for Women and Equalities
"Meredith Hansen-Charles...is a deity" - Kandler/The Times
Ari Suchet in Hull
Ladies and Gentleman, this will be probably our last event before the election. Tonight we are all here because we want a better Britain, a more prosperous Britain and a Britain that works for all, not the few. Coalition government has failed Britain and its effects are felt all over Britain, it still hurts. This is the government that crushed our welfare system, hand out pay cuts to our public servants and made it harder to live in every single way. Our streets are less safe due to the Coalition police cuts, reliance on foodbanks has increased exponentially, roughsleeping is on the rise, so many people who work full time cannot make ends meet and frankly those who do barely make it. This is on the Coalition government, you will hear about Labour crash and that and this but the fact to the matter is this, we had a global crisis and its effects has been felt all around the globe. Blaming the global crisis on Labour is simply ridiculous, but you know what is ridiculous, Coalition government's response was. They told us they wanted to reduce deficit and they chose to cut taxes for their donors. They told us they wanted to grow the economy but then they chose to hamper it with devastating spending cuts, how can you grow an economy when people are struggling, facing pay cuts and have cost of living skyrocketing. This is not the recipe for economic growth and deficit reduction. This is the recipe for ideological zealotry and political choices. Coalition government chose their donors over you. Coalition government chose ideological zealotry over common sense economics. Austerity is never the answer for economic growth, around the globe the countries that chose austerity are facing anemic growth and poorer life standards but the countries that chose stimulus and sound economic policies are starting to pick things up. That is what Coalition government brought to us.
Now, we have an election and we have a choice between ideological zealotry of GBC and indecisiveness of Dylan Macmillan versus a Labour who will provide sound economics and fiscal and social responsibility. Labour will increase the personal allowance to 10000 pounds, Labour will introduce a living wage, Labour will provide NHS the spending it needs and deserve, Labour will provide stability and certainty in people's lives. How do we do it, it is simple we will ask the richest in our country to pay more until we can close the deficit. This will provide balanced and sound policy making. When you do not invest in your economy and people how can you expect your country to become more prosperous, the answer is you can't. Labour will incentivise prosperity with tax cuts to our small businesses, we will cut their taxes by 25 percent and we will ensure our small businesses have access to best workers around the world and in Britain by offering a sound immigration and education system. You cannot simply overstate importance of a good education in the modern world and we will be providing that. That is why we will invest billions in our schools, reduce class sizes and abolish tuition fees. Labour will offer a better future for everyone in Britain. We need Labour in government because past 4 years shown us, Tories and Liberal Democrats are simply not ready for government, they will push more poverty, hardship down our throats for the sake of their tax cuts for their donors. Labour is the only party in Britain that is ready to govern. Labour is ready to offer a better vision for Britain, Labour is ready to offer a better government for Britain and Labour is ready to offer a more prosperous Britain for all.
Sylviane Jaubert MP
MP for Cynon Valley
Formerly as The Rt Hon Ariadne "Ari" Suchet MP
Former Prime Minister and Leader of the Labour Party
"TrashPotato Today at 2:11 AM
my friend offered me a bottle of vodka and i sucked the vodka out the bottle like a baby sucking a titty"