BBC News (October 2013-)
Topic starter
18/02/2019 8:52 pm
November 2013
Mary Cambel is elected leader of the Conservative Party
Mary Cambel has defeated Sir Jonathon Horncastle in the Conservative leadership election and will become the next Prime Minister. This comes despite her own difficulties in the campaign which saw a leak emerge showing plans to raise VAT among other measures.
Ms Cambel won with 58,635 votes, constituting 58.4% of the ballots cast, while Sir Jonathon received 41,712 which made up 41.6% of the ballots cast. They had made it to the run-off with the membership following the withdrawal of Barclay Calhoun, who had a surprisingly strong campaign and after Deborah Carpenter failed to be one of the top 2 candidates with MPs.
First Round Result:
Mary Cambel 184 (60.5%)
Sir Jonathon Horncastle 76 (25%)
Deborah Carpenter 44 (14.5%)
This was despite Ms Carpenter receiving praise for a strong campaign. The margin of Ms Cambel's victory in both rounds will come as a surprise to many, she had been engulfed in scandals following the apparently leaking as well an allegation of job trading due to a joke by Mr Calhoun. She managed to overcome this and win a clear majority of both MPs and members.
BBC Political editor Nick Robinson says on her election:
"It is rather remarkable that a campaign that seemed to have descended into farce after a weaker than expected start should now stand triumphant and by a significant margin. Ms Cambel managed to rally what grassroots enthusiasm there was for her and translated it into a strong victory that will leave her, for now at least, untouchable at the summit of her party. There are still questions about her platform, especially the spending commitments she's made, but the more immediate issue is whether she can work with the new Liberal Democrat leader Meredith Hansen-Charles. Ms Hansen Charles has made it clear that she will not budge on some of Ms Cambel's stated objectives and that some kind of review of the coalition deal may be necessary. How Ms Cambel chooses to respond will be critical to the viability of the coalition."
Ms Cambel has been the MP for South East Cornwall since 2010 and will have to adapt quickly to her rise to the top job in British politics.
This topic was modified 2 years ago by
Sinan
"Stalin: Stop sending people to kill me! We've already captured five of them, one with a bomb and another with a rifle… If you don't stop sending killers, I'll send one to Moscow, and I won't have to send another" - Tito
November 2013
Left winger Suchet wins Labour Leadership in knife-edge vote
Ari Suchet has won the Labour Leadership, becoming its first permanent female leader and first leader from the "left" of the party since the 1980s.
She won a narrow victory on the first round under Labour's complex "electoral college" system, which gives equal weight to the result of essentially three separate elections among MPs, party members, and trade unionists. Suchet beat her closest rival, Manning, decisively among trade unionists and narrowly among fellow MPs, but lost narrowly among party members.
The full results are:
The vote saw a record number of abstentions among Labour MPs and MEPs, with 39 spoiling their ballot, including several votes for Dara O'Briain in a reference to a high-profile twitter spat earlier in the month.
Laura Kuenssberg had the following reaction to the news: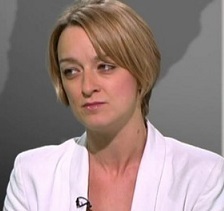 "Well this result is a bombshell for the Labour Party. Despite record abstentions the underdog, Ari Suchet, has emerged victorious. There will be much written about this and how it happened, and partly it is a fact that the Labour Party and its electors have changed since 2010. But the big thing that I have been hearing from Labour MPs who abstained or even voted for Suchet is that neither of the main candidates really appealed to them, and one issue that consistently came up was grammar schools.
In the end, the Party chose, by a knife-edge, a candidate probably more left wing than any since Michael Foot. The left will be celebrating tonight but tomorrow they will face a serious challenge: uniting a party that is still largely made up of new Labour MPs and members."
Thank you Laura. Now, the weather.
November 2013
Economy grows for fastest rate in three years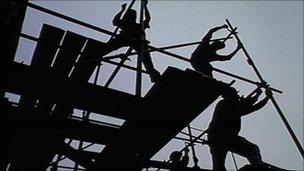 UK economic output rose by 0.8% between July and September, official GDP figures show. The Office for National Statistics said there had been a "fairly strong" performance across all sectors.
The data builds on a 0.7% GDP rise in the April-June period and is the best quarterly performance since 2010. The ONS data for construction was up 2.5% over the quarter, the second successive quarter of growth after a volatile performance over the past year. The BBC's chief economics correspondent, Hugh Pym, said: "This could signal that a recovery in that sector is really under way."
House-builders have been buoyed by the Government's Help to Buy scheme, which recently launched a new phase offering mortgage guarantees.
Despite the further evidence that recovery is gaining hold, some economists remain cautious.
The Institute of Directors' chief economist Graeme Leach said: "The outlook looks better than at any time since the onset of the financial crisis. Indeed, our members have more confidence in the economy than at any time since 2008.
"However, strong headwinds remain and the annual growth rate year on year is nothing to get too excited about yet. Though inflationary pressures are likely to remain benign, debt and inflation are rising faster than earnings."
November 2013
New Coalition Leaders Meet
New Leader of the Lib Dems arriving at the Cabinet Office.
The leaders of the two Coalition parties met today shortly after Mary Cambel became Prime Minister, the Cabinet Office confirmed in a short statement. They were joined by aides and we understand discussed the future of the coalition.
There have yet to be any announcements on cabinet positions and it is unclear whether the talks between the two new leaders were conclusive. They are, however, expected to meet again tomorrow.
Both the Prime Minister and the Leader of the Liberal Democrats said during their respective leadership campaigns that they are committed to the coalition, but there has been some discussion of whether they may seek to renegotiate some of the terms - including policy given different personalities and ideologies at the top of the main parties.
November 2013
Coalition leaders agree on Government
Mary Cambel will be able to govern with a majority
Talks continued between the new leaders of the Coalition parties today and ended with a commitment to maintain the existing coalition agreements, subject to future review. It is understood that cabinet positions and appointments were discussed.
After the meeting, the following statements was released to the press:
Today the new Conservative and Unionist Party and the Liberal Democrats leaders continued talks to discuss the coalition and it's future. The talks were positive and constructive. Both sides have agreed to maintain the current coalition agreement and are committed to a mid-term review to discuss and consider future proposals. The coalition will continue and the new Cabinet will be announced in due course.
Laura Kuenssberg had the following reaction to the news: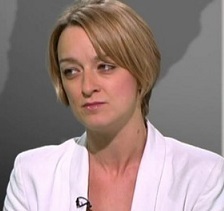 "This will be a relief for the Prime Minister who of course relies on Liberal Democrat votes to keep her in office. So the coalition survives the departure of its two biggest supporters in David Cameron and Nick Clegg, but it's still unclear just how it will function under two very different leaders. A mid-term review is, I imagine, a chance for both leaders to put their stamp on the coalition going forward and to position ahead of a general election that is only eighteen months away."
Thank you Laura. Now, the weather.
November 2013
As it happens - the Cambel cabinet
The main headlines:
Coalition to continue, with Liberal Democrat leader Meredith Hansen-Charles being appointed Deputy Prime Minister.
Liberal Democrats expand their cabinet position, gaining education.
New cabinet involves all of Cambel's leadership rivals.
Some appointments have garnered controversy.
Following much speculation and a brief negotiation with the Liberal Democrats' new leader, the Prime Minister Mary Cambel has appointed her cabinet.
A number of now high profile figures have been appointed. The Liberal Democrat leader resumes the title of Deputy Prime Minister, also gaining the education portfolio. Graham Adiputera has been appointed Secretary of State for Business, Energy and Climate Change - a new department.
Leadership contender Deborah Carpenter has been appointed Chancellor of the Exchequer, with leading Eurosceptic Harold Saxon appointed Foreign Secretary. Rashida Khan has been appointed Home Secretary.
Some of the appointments have led to considerable controversy. Sources in Brussels have reported that EU leaders are 'exasperated' with Saxon's appointment. Rashida Khan's appointment as Women and Equalities Minister has led to backlash due to her voting record on same sex marriage, with some LGBT+ protestors gathering outside Parliament. One told BBC news: "It's absolutely ridiculous to appoint someone who doesn't even believe in equality."
Here is the Cabinet in full:
Cabinet:

Prime Minister - Mary Cambel

Deputy Prime Minister - Meridith Hansen-Charles

First Secretary of State - Andrew Summer

Chancellor of the Exchequer - Deborah Carpenter

Home Secretary - Rashida Khan

Foreign Secretary - Sir Harold Saxon

Defence Secretary - Ewan Macleod

Justice Secretary - Andrew Summer

Health Secretary - Sir Harold Saxon

Education Secretary - Meredith Hansen-Charles

BECC Secretary (Business, Energy and Climate Change) - Graham Adiputera

DEFRA Secretary (Department of Environment, Food and Rural Affairs) - Elias Wilson-Clarke

Transport Secretary - Sir Jonathan Horncastle

Secretary of State for Culture, Media and Sport - Alex Cardigan

Secretary of State for Regions and Local Government - Nathan Wilder

Secretary of State for Work and Pensions (DWP) - William Stuart

Chancellor of the Duchy of Lancaster - Rashida Khan

Also Attending Cabinet

Chief Whip - Sir Harold Saxon

Leader of the House of Commons - Barclay Calhoun

Minister Without Portfolio - Barclay Calhoun

Minister for Women and Equalities - Rashida Khan

Conservative Party Chairman - Rashida Khan

Also Attending Cabinet When Ministerial Responsibilities Are On The Agenda

Attorney General - Sir Harold Saxon
Nick Robinson, the BBC's political editor, offers his analysis:
"This cabinet seems defined by two standoffs. First, the standoff within the Conservative Party and secondly the standoff between the Conservatives and their coalition partners.
With the former, Mary Cambel seems to have made overtures by offering all of her leadership rivals cabinet positions, and offering those from different ideological wings such as coalition enthusiast Alex Cardigan a spot in cabinet, though it is notable her allies have been gifted more prestigious jobs: those include Harold Saxon, a leading eurosceptic who championed Cambel's cause with eurosceptics within and outside the Conservative Party - he is Foreign Secretary and Chief Whip. Cambel loyalist Andrew Summer has also been appointed First Secretary of State. Whether these overtures are considered enough by self described unifier Mary Cambel following a fraught and divisive campaign is up to the Conservative Party, but the reception online so far seems to be warm and enthusiastic.
Perhaps more interesting is the outcome of negotiations with the Liberal Democrats. Coming into the negotiations, the country waited anxiously as it seemed as if the Liberal Democrats and Conservative were negotiating on irreconcilable terms. The outcome looks as if there has been some compromise. After adamantly declaring there'd be no change to the coalition agreement, Mary Cambel has succumbed and given the Liberal Democrats education - effectively ruling out any of her hopes for new grammar schools.
It seems as if Meredith Hansen-Charles' subtly stated desire for some major policy concessions have, while not quashed, been delayed and pushed down the line. But from the outside looking in, it is Cambel who has given the major concessions. But the Conservatives still largely get their desire: for the coalition to continue on business as usual terms. What next, especially when this review comes round? Your guess is as good as mine."
This post was modified 2 years ago by
Nathan
Topic starter
22/02/2019 3:51 pm
Conservative Party Statement in Full on Macmillan Accusations
The Conservative Party has issued a statement on Dylan Macmillan's accusations regarding the leaking of falsified documents from Mary Cabel's campaign to become leader of the Conservative Party. It is replicated in full here:
"The Prime Minister strongly denies and condemns the allegations made by Dylan Macmillan on his speech to the Institute for Government, and once again asserts that neither she nor members of her campaign had any involvement whatsoever with the misleading, falsified "leak" aimed at sabotaging her campaign for the Conservative Leadership.
Said falsification was nothing short of dishonourable, cowardly and damaging to the standing of the Conservative Party, and it is the intention of the Prime Minister that the identity of the person responsible should be established in order to end this matter and ensure the culprit is held accountable for the damage done.
In order to establish the identity of said person, it was agreed by the Conservative Party to hold a fair, internal and impartial investigation led by Michael Kirton MP, a decision which Mr. Macmillan himself supported before delivering his speech. The very serious accusations launched by Mr. Macmillan directly linking the Prime Minister's campaign to the leak are not only false, but also reckless and irresponsible.
Such accusations have put an ongoing investigation into jeopardy, thrown the Conservative Party into disrepute and questioned the integrity of the Prime Minister without evidence, and it is only right that after engaging in such behaviour Mr. Macmillan should be suspended from the Conservative Party while his conduct is investigated.
The Prime Minister is committed to ensuring that the culprit of this falsification which has caused so much harm is found as soon as possible to face the consequences."
"Stalin: Stop sending people to kill me! We've already captured five of them, one with a bomb and another with a rifle… If you don't stop sending killers, I'll send one to Moscow, and I won't have to send another" - Tito
Firefighters strike over pensions in England and Wales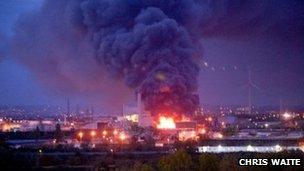 Firefighters in England and Wales have staged a fresh strike in their ongoing row with their employers over pension ages. The strike began at 18:30 GMT and ended at 23:00. A further strike is planned on Monday morning.
In London, contingency crews dealt with a large scrap yard fire which led to a voluntary recall of striking FBU staff.  The cause of the blaze in Dagenham, which started around 15:20, is not yet known.
Twenty fire engines and 120 firefighters and officers were sent to the scene, which involved about 1,500 tonnes of scrap metal. "The strike started at 6.30pm, and when the fire crews left we called in four contingency crews," a London Fire Brigade spokeswoman said. "The strike ended at 11pm, and we have had six crews brought back to the scene. The fire is under control."
Paul Fuller, the president of the Chief Fire Officers Association, praised the majority off "very committed and hardworking" firefighters but condemned those in London who opted to strike.
He said: "Those that walked away from a burning fire last night acted disgracefully and have brought shame on the fire and rescue service. I hope they never do that again "As to whether we will see more of that, I sincerely hope not. I've never seen the like of it in the 35 years I've been in the service."
FBU general secretary Matt Wrack said "Going on strike is not something any of us want to do. We have tried to avoid this dispute. We have tried to avoid strike action for three years. But what is the alternative if you have a government who won't listen or won't negotiate?"
[For clarity, this strike was planned before the game started.]
This post was modified 2 years ago 3 times by
Steve
November 2013
FBU hails "very productive" meeting with Labour, pledges to push on with strikes
The General Secretary of the Fire Brigades Union, Matt Wrack, today hailed what he called a "very useful" meeting with Shadow Home Secretary Juliet Manning as he left Portcullis House. In a brief statement to reporters he said that he was pleased the Labour Party was taking the issue seriously and called on the government to engage in talks aimed at solving the dispute.
"We are clear in our resolve that the changes the government are making are bad for firefighters, bad for fire safety, and just plan unfair. We will not accept them, but we are willing to come to the table and have been for some time."
The FBU is due to stage its third national walkout across England and Wales again next week.
Topic starter
24/02/2019 5:18 pm
November 2013
Scottish independence: Referendum White Paper unveiled
Scottish first minister Alex Salmond has launched his government's independence blueprint, calling it a "mission statement" for the future. The 670-page White Paper promised a "revolution" in social policy, with childcare at its heart. The launch came ahead of next September's independence referendum.
As well as making the case for independence, the White Paper also set out a series of policy pledges which the SNP said it would pursue if elected as the government of an independent Scotland.
These included:
Thirty hours of childcare per week in term time for all three and four-year-olds, as well as vulnerable two-year-olds.
Trident nuclear weapons, currently based on the Clyde, removed within the first parliament.
Housing benefit reforms, described by critics as the "bedroom tax", to be abolished, and a halt to the rollout of Universal Credit.
It would be in Scotland's interest to keep the pound, while the Bank of England would continue as "lender of last resort".
BBC Scotland replaced at the start of 2017 with a new Scottish broadcasting service, continuing a formal relationship with the rest of the BBC.
Basic rate tax allowances and tax credits to rise at least in line with inflation.
A safe, "triple-locked" pension system.
Minimum wage to "rise alongside the cost of living".
Mr Salmond said the list of policies would help address what he described as the "damage caused by the vast social disparities which have seen the UK become one of the most unequal societies in the developed world".
Deputy First Minister Nicola Sturgeon addressed MSPs at Holyrood just a few hours after the document was published, and said the blueprint for independence would drive forward the debate over the country's future.
The Scottish government's critics have questioned its plan to get rid of Trident nuclear weapons - currently based on the Clyde - while being a member of Nato.
The latest poll following the release of the white paper indicated support for not becoming independent is at 57%, while 33% would vote for independence and 10% are undecided.
"Stalin: Stop sending people to kill me! We've already captured five of them, one with a bomb and another with a rifle… If you don't stop sending killers, I'll send one to Moscow, and I won't have to send another" - Tito
December 2013
Royal pardon for Alan Turing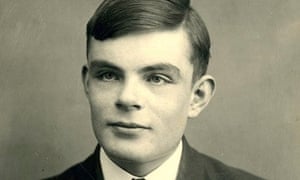 Computer pioneer and codebreaker Alan Turing has been given a posthumous royal pardon. It addresses his 1952 conviction for gross indecency following which he was chemically castrated. He had been arrested after having an affair with a 19-year-old Manchester man.
The conviction meant he lost his security clearance and had to stop the code-cracking work that had proved vital to the Allies in World War Two.
The pardon was granted under the Royal Prerogative of Mercy after a request by Justice Secretary Andrew Summer. In a statement, he said:
"Dr. Alan Turing was a truly remarkable and brilliant man. A national hero on account of his work in World War Two in breaking the Enigma code, shortening the war and arguably saving millions of lives in the process. A pioneer on account of the scientific achievements that led him being considered, quite rightly so, as the father of modern computing.

That this war hero was stripped of his dignity, his honor and the respect he deserves was, while legal at a time, undoubtedly cruel, absurd and appalling. It is only right and just that a patriot and a brilliant man such as Dr. Turing receives a royal pardon and recognition of his countless scientific and wartime accomplishments, and it is a tribute to the life of a truly exceptional man who was regrettably mistreated by society and by the justice system of the time due to different attitudes and prejudices.

There is much work to be done when it comes to the thousands of convictions in the past under legislation which outlawed homosexual acts and which we rightly now recognize as unfair, and the Ministry of Justice will be working to ensure that we can correct some of the injustices of the past. "
The move has been widely welcomed, although a number of gay rights campaigners have said that there remain "tens of thousands" of people who were convicted, and now either carry that conviction or died with it.
FBU calls off strikes after new pensions agreement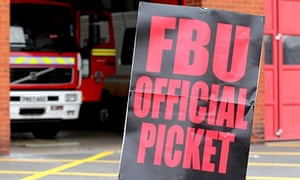 The FBU has called off all further strike action with immediate effect, following what its General Secretary called a "comprehensive and acceptable deal".
In a statement, the Union's Executive said that the Government would set out the precise details of the agreement in due course but that the firefighters had won sufficient concessions on its main areas of concern to warrant calling off strike action and putting the agreement to a ballot of its members. Those areas are:
Clear guarantees on the livelihoods of firefighters between the ages of 55 and 60
A fairer early retirement offer
Pension contribution increases 
Matt Wrack, General Secretary of the union, spoke to reporters when leaving negotiations with the Government
We continue to oppose as a matter of principle the changes that are being made to Firefighters pensions. However, firefighters' action and solidarity has paid off and we have won clear concessions from the Government that make the new pension scheme fairer for our members and fair enough that we are willing, if our members agree, to take further industrial action off of the table. We will continue to campaign for fairer pensions and fairer pay.

I also received the Minister's personal and cast iron guarantee that the government will not be seeking to restrict our right to strike in the future. The politicians who were proposing that should be ashamed of their blatant attempts to undermine democratic industrial action, and I was more than happy to accept those assurances as a condition for agreeing this deal. 
The Pensions Secretary, William Croft, is expected to make a statement in parliament on the new settlement this week. 
The deal would need to be supported by the Unions members, who will be balloted next week. If they reject it, the Union will need to seek further concessions or restart strike action. Hardline groups in the union have challenged the deal, including London executive member Paul Embery, who said that there should be "no compromise with Tory austerity politics."
Breaking News: Lib Dems threaten to walk if Conservative Ministers not disciplined
The government crisis over the so-called "Macmillan amendments" has escalated, with the Leader of the Liberal Democrats, Meredith Hansen-Charles accusing Conservative ministers of voting against government policy and threatening to walk from the Coalition if the Prime Minister didn't take action.
In a forthright statement, the Deputy Prime Minister told the BBC:
It is completely unacceptable that Government ministers have broken collective responsibility on the Recall Bill amendments which would have allowed draconican additions to legislation that would have given the Prime Minister incredible power to control her MPs. Ministers must follow Governemnt policy or resign their positions. If the PM wants power to control her MPs maybe she should first look to the discipline of her party's ministers. I have made it clear to the PM that I expect disciplinary action for the Ministers that have broken collective responsibility, and if that is not forthcoming then the Liberal Democrats will be forced to review our continued involvement in the coalition.
It is a long established fact that Government ministers vote with government policy or resign. This was formalised in the coalition agreement, which said that Lib Dem and Conservative ministers and MPs were subject to a single whip and to a single collective responsibility.
We are now joined by our political editor, Laura Kuenssberg. Laura, what does this all mean?
What was a minor party handling issue - a small backbench push for amendments to the Recall of MPs Bill - has turned into a major government crisis after the majority of Conservative MPs, including most Conservative Ministers, voted for the amendments in direct opposition to government policy. That might seem a trifling issue, but it has far reaching consequences. In this case, the amendments were defeated, but if ministers and MPs don't vote together then there is no coalition government and no majority in the House of Commons. And many Lib Dems will be looking on and thinking that they have held their nose and voted for policies in the best interest of the government and country even when they have personally found it hard - so for it to be cast aside by the Prime Minister now has caused real and visceral anger. The Prime Minister, it turns out, did not vote at all.

We still don't know, and have had no statement from the Conservative Party, if they whipped or encouraged their MPs to vote for the amendments. If they did, the issue is even more serious, as it isn't just Ministers going against policy and needing their wrist slapped - it's the Conservative Party literally ripping up the coalition agreement in all but name.

In short, we are probably closer to the coalition breaking down than at any point in its nearly four years. I would not be surprised if all parties were getting on the phone to donors and preparing for the worst.
Thank you Laura. Now the weather...
January 2014
Coalition government collapses - Cambel resigns.
After tense meetings following the 'Macmillan amendment' votes, the Prime Minister and the Liberal Democrats both announced that the coalition government had ended. Hours later, the Prime Minister announced that she would be resigning.
The dramatic day followed a vote on amendments proposed by Conservative backbencher for Windsor, Calum Douglas-Wilson, proposing amendments that were accused by the Leader of the Opposition as being designed to force a by-election on Conservative rebel Dylan Macmillan. The government, urged by the Liberal Democrats who were responsible for issues of constitutional reform, rejected these amendments, though tensions flared and criticism was immediately provoked when government ministers voted for the amendments.
This move, which the Liberal Democrats claim broke collective responsibility and the coalition agreements, led to tense demands that Chief Whip Harold Saxon resign and Ministers who voted for the amendments be disciplined, as well as a free vote on House of Lords reform. After the Prime Minister and Harold Saxon rejected this, and more tense accusations were made on both sides, talks broke down.
The Liberal Democrat leader Meredith Hansen-Charles told reporters at a press conference: "as Deputy Prime Minister it is my responsibility to ensure that the coalition works, but in face of such intransigence from the Prime Minister and Chief Whip I was left with no choice but to withdraw the Liberal Democrats from the coalition." The Prime Minister said "the coalition between the Conservatives and Liberal Democrats is now at an end. I am very proud of what it has achieved, and the progress it has made, but the relationship between the two parties has reached a breaking point, both on a policy and a personal level."
Despite accusations from the Liberal Democrat Business Secretary Graham Adiputera that the Prime Minister had put "the career of Sir Harold Saxon ahead of the rest of the country" the Prime Minister pledged to "continue on the programme that is working for Britain."
However, the actions of the Prime Minister, which in a snap poll had shown a widened Labour lead of 10% with the Conservatives polling as low as 27% and the Prime Minister on an approval rating of -24, had led to many Conservative MPs demanding her resignation. Two Ministers, Jonathan Horncastle and Alex Cardigan, resigned in a dramatic press conference. Horncastle told reporters "if we continue on this path that she is leading us on, our party is doomed."
Following the press conference letters of no confidence were reportedly sent in to the Chairman of the 1922 committee, Graham Brady. After saying he would make an announcement, allegedly that enough letters had been sent in to trigger a no confidence vote, the Prime Minister resigned, telling reporters outside of Downing Street: "Today's events have made clear I cannot implement the programme I laid out when I was elected leader just a few months ago."
Reacting to the news of government collapse, with uncertainty on if the government will be able to continue, the pound has slumped. Labour have submitted a motion of no confidence in the government. The Shadow Home Secretary, Juliet Manning, who laid down the motion told the BBC "it seems certain that the government has lost its majority in the House of Commons." She criticised the government for its weakness in the face of multiple challenges, such as Ukraine and a struggling economy.
Topic starter
06/03/2019 12:22 pm
January 2014
Dylan Macmillan Elected Conservative Leader
Dylan Macmillan has won the Conservative leadership election, following the brief leadership of Mary Cambel. He defeated his opponent William Croft 52.9%-47.1%.
The contest was initiated following Mary Cambel's resignation after the breakdown of the coalition over the whipping arrangements for amendments to the Recall Act referred to as the "Macmillan amendments" due to the alleged intent for the powers to be used on Mr Macmillan.
The margin of victory for Mr Macmillan is larger than some might have anticipated, with Mr Croft the bookies favourite until this morning and the one poll indicating that Mr Macmillan had a 2% lead. Both candidates are regarded as having run strong campaigns, though Mr Crofts was seen as slightly more polarising.
The results in full:
William Croft 36567 (47.1%)
Dylan Macmillan 41147 (52.9%)
We go now to Nick Robinson for analysis:
"It's a rather amazing story, it's almost stranger than fiction. Mr Macmillan barely got let back into the party in time to make the ballot and now he's the leader of the Conservative Party. Some would describe this as a poisoned chalice, the coalition has broken seemingly beyond repair a confidence vote is imminent and the Conservatives are still significantly behind the Labour party in the polls in the wake of Mary Cambel's leadership. That being said, Mr Macmillan is widely regarded as an honest politician in an age of dishonesty, that political capital he has among the public will be invaluable in restoring the Conservative Party's polling to anything close to parity with the Labour party. That could be important as we may be facing an election very soon and many Conservative MPs are feeling nervous about their seats, with some in very safe seats feeling pressure they haven't felt since the 90s. It will be up to Mr Macmillan whether he finds a governing arrangement to get by for a short period or goes for the General Election, but either way both paths are fraught with risk and have their detractors in his party."
"Stalin: Stop sending people to kill me! We've already captured five of them, one with a bomb and another with a rifle… If you don't stop sending killers, I'll send one to Moscow, and I won't have to send another" - Tito