BBC News (October 2013-)
January 2014
Macmillan becomes PM
The leader of the Conservative Party, Dylan Macmillan, has been appointed Prime Minister following his unexpected victory in the Conservative Party leadership race. After meeting the Queen in Buckingham Palace, he delivered a speech outside of Downing Street - pledging lower taxes, especially for the poorest and investment in the NHS. He said:
"It is my intention to meet today and in the coming days with the leaders of opposition parties to seek to form the working majority required for government to continue. I am willing to negotiate in good faith with these other parties in an attempt to find an agreement to prevent the necessity of a General Election but that does not mean I will pursue a deal at any price. The arrangement going forward must work for the British people first and foremost, that is my aim, the Government is the people's servant not their master."
Macmillan has consistently been seen as an underdog and rebel in the Conservative Party, with his result being seen as a shockwave for British politics and the political establishment despite being polled as a popular figure amongst the British public. He was suspended from the Conservative Party after hinting that a leak during the first Conservative leadership election that plagued the Cambel campaign and the Conservatives thereafter had come from the Cambel campaign itself, and has since campaigned on issues controversial within the Conservative Party such as Lords reform.
After the collapse of the coalition and Cambel's resignation, Dylan Macmillan was allowed back into the Conservative Parliamentary party where he put his name forward to be Conservative leader. Despite his popularity, it was expected the leadership would fall to William Croft. Dylan Macmillan won the contest with 52.9% of the vote.
Despite the victory for Macmillan there have been significant challenges faced. Professor Robert Hazel told the BBC that, with the Fixed Terms Parliament Act, we are in an "extraordinary constitutional pickle we haven't been in in a long, long time." Macmillan signalled on the steps of Downing Street that he would be in talks with other parties in order to seek a Parliamentary majority.
Macmillan also faces challenges from within his own party, where he is a more divisive figure. A group of Eurosceptic backbenchers have formed a 'pressure group' called the 'Greater Britain Committee' (GBC). Though it has a series of aims and pledges, it is largely seen as being a pressure group on the issue of Europe and an anti-Macmillan force within the party.
Laura Kuenssberg, the BBC's political correspondent, says this on Macmillan becoming Prime Minister:
"There are few political rollercoasters like it. The Tory outsider, not even accepted in his own party a month ago, is now wandering the halls and corridors of Downing Street. Macmillan and the supporters of his kind of politics will be elated, but there are many challenges ahead and the Prime Minister may need to pack his bags before he's even changed the curtains - something he has tacitly accepted in his very first speech.

The first problem is forming a majority after his predecessor left the coalition in tatters. There are a few routes to this, but whether any of the parties are interested in playing ball is another matter. If this government loses the upcoming vote of no confidence and cannot form a majority from then on, the Conservatives face an election which - even with any polling boost Macmillan can provide - they seem destined to lose decisively. Macmillan may have had his moment of glory, but from here on he looks stuck between a rock and a hard place.

This is further compounded by problems within his own party. Though most Conservative members approve of Macmillan - a majority having voted for him - he is a much more controversial figure in his own ranks due to allegations he was seen to have made against the outgoing Prime Minister, rumours of planned defection or party splits and some controversial policy positions within the party that Macmillan has aligned himself with.

This has been evidenced by the formation of the Eurosceptic grouping 'Greater Britain Committee' by right wing Conservative backbencher James Rackham - they're not a majority of the Conservative Party, but they're a sizeable and powerful chunk. The warning shot to Macmillan couldn't be louder. Trouble has brewed further with leaked alleging the Conservative leadership contender, William Croft, had encouraged his own supporters and campaigned behind the scenes for Dylan Macmillan. This has been rubbished, however, by the supposed Eurosceptic Defence Secretary Ewan McLeod. It does seem that Macmillan's dealings so that he can secure the power he has rallied against for so long has removed a little of his shine, with his pledge for a free vote on a referendum in the next Parliament seen as a U-turn amongst many of those sympathetic to him. Has Macmania faded already? Is he a rebel without a cause? In the next few weeks, we'll just have to wait and see."
This post was modified 2 years ago by
Nathan
January 2014
UK Ravaged by Floods
In a bid to mobilise support, a 'major incident' has been declared by two councils - Somerset county and the Sedgemoor District - as rain continues to fall and floods have worsened. It is known that the two have requested the use of the armed forces to help those that have been cut off. Angry residents have criticised a failure to dredge the nearby rivers, and government paralysis following the coalition breakdown.
Stormy weather has 'wreaked havoc' throughout January, with a combination of high winds, rain and strong waves battering the coastline and causing inland flooding. Homeowners on the Somerset inland have been evacuated, with the landmark rock arch in Cornwall being reduced to rubble and a rock stack on the coast of Portland, Dorset, known affectionately as the pom pom rock locally, being washed away. 
It is estimated that up to 100,000 homes have been left without power across Southern England as a result of the flooding. It is estimated that the cost to affected areas could be as high as £100 million over the next 20 years. 
Mia Smith, a resident in Somerset, told the BBC: "This is an absolute disgrace. We've been warning the Environmental Agency of the consequences not dredging the rivers could have for too long and they've sat on their hands. This has been made by the fact politicians are completely able to get their act together. I know people who have lost their homes while politicians are just sitting around and arguing about Europe or elections. They need to get their act together and help us."
"Conclusive evidence" Cambel personally responsible for Tory leadership leak, investigation says
The independent investigation into the leaks that plagued the Tory leadership and led to a dogged scandal overshadowing Mary Cambel's short time as Prime Minister has concluded. In a sensational report, the law firm Slaughter and May said that there was "conclusive proof" that the former Prime Minister had personally authorised and conducted the leak alongside the former Chief Whip and Attorney General, Harold Saxon; and that the document leaked was a "fabricated ruse" that was never intended to be party or government policy. 
According to the report, the leak was referred to only as "Operation Icarus" and was intended to undermine the campaign of Deborah Carpenter, who they saw as the most dangerous challenger in the race, by attempting to implicate now Prime Minister Dylan Macmillan as the culprit as well as draw sharp attention to the candidate's actual economic policies. The report said that great effort had been taken to cover the involvement of both Mary Cambel and Harold Saxon, who both wrote and then leaked the false document, but that neither had been able to keep the issue entirely hidden. 
Nick Robinson responded to the report by confirming that the leak had come directly from Mary Cambel to him, and saying that now he was freed from BBC constraints on revealing sources that the former Prime Minister had "played a dangerous game" with BBC impartiality. "I came very close to believing it was more in the public interest to disclose the source of the leak, even though I had been put in a position where it could mean the end of my career," he told the Today program.
The report also said that there was circumstantial but not conclusive evidence that both had then taken further measures in government to keep the scandal under wraps; including the appointment of Michael Kirton MP to lead an investigation and improperly redacting and keeping from the rest of government papers and information that implicated them.
The report will come as a blow to the Conservative Party who will hope now to put the issue behind it, but will also be a personal vindication for the Prime Minister - who was one of the first to suggest that there was more to the leak than met the eye.
The BBC's Laura Kuenssberg said the following:
The Conservatives will hope this shocking revelation puts an end to what has been an utterly bizarre saga of leak, accusation, suspension, cover up, and resignation. That wish probably won't come true quite yet, and the fallout over revelations of so-called 'Project Icarus' will almost certainly run for a few days yet. What remains to be seen will be how new Prime Minister, Dylan Macmillan, who I am sure will be feeling at least somewhat vindicated today, reacts. He will want to put the sorry saga behind him, but whether that means clemency or returning the favour and suspending the culprits remains to be seen.
BREAKING: Parliament approves early election without division, polling day set for 10 April 
Parliament approved the Government's motion for an early election today unopposed, after which a polling date of 10 April was set. The motion means that the government can approve an early election outside of the normal five year cycle set out in the Fixed Terms Parliament Act.
Alongside this MPs approved a number of bills and votes in what is known as "wash up", where outstanding and essential business is concluded before Parliament dissolves. MPs approved legislation to authorise preparatory spending on the HS2 rail link and a caretaker Budget to permit the government to continue to collect income tax.
The election, called a year early, is expected to be close, with opinion polls suggesting the Conservative Party and Lib Dems will lose seats but that no party will necessarily have an overall majority.
Election 2014: Labour largest Party in bitterly divided Parliament
Labour emerged as the largest party after yesterday's General Election but will be unable to govern alone after a surge in support for minor parties left no party in Westminster with an overall majority. The results are the most divided Parliament in nearly 100 years.
Labour Party 9,514,986 (30.7%, +1.0%) (284 seats, +26)

Conservative Party 9,423,856 (30.4%, -6.5%) (265 seats, -42)

Liberal Democrats 5,041,807 (16.3%, -7.3%) (50 seats, -7)

Scottish National Party 965,189 (3.1%, +1.4%) (27 seats, +21)

Plaid Cymru 178,078 (0.6%, +/-) (3 seats, +/-)

UK Independence Party 4,064,517 (13.1%, +10.0%) (2 seats, +2)

Green Party 1,003,212 (3.2%, +2.3%) (1 seat, +/-)

 

Swing from Conservative to Labour of 3.8%
Both the Labour and Conservative Parties were the unhappiest with the results, with the election a significant blow to their normal hegemony over seats and votes. Labour, which had hoped to get an overall majority only a few months ago, made significant inroads in England and Wales - nearly enough to win an overall majority - but fell sharply in Scotland, with the pro-independence SNP becoming the largest party north of of the border.
The Conservatives have recovered markedly over the last few months but will inevitably be frustrated that they are just out of reach of being able to form a government. Even a revival of the previous coalition government would be out of reach of a majority and would have to rely on several other smaller parties to win votes.
The Lib Dems staged what was perhaps the most significant recovery, with predictions earlier in the year that they could lose more than half of their seats unfounded. The party even made some gains across the country, with a particularly shocking gain in the three-way marginal of Watford. Most of their losses were in Scotland, where they too lost seats to the SNP surge - although they did manage one pickup from Labour in Edinburgh. The Lib Dem position was shored up by a decent campaign focussed on their key defences, and by the fact that many of their vulnerable seats in England are vulnerable to the Conservatives rather than Labour.
But the real story of the election was the meteoric rise of UKIP, the SNP, and to a smaller extent, the Green Party. Because its vote is so dispersed, UKIP gained only two seats in Thurrock and Shrewsbury; but came within touching distance of third place. The SNP catapulted to first place in Scotland, winning the most seats, in a development which will have unclear implications for the imminent independence referendum. 
Laura Kuennsberg had this to say:
This election will have shaken Westminster politics to its core. For Labour, they will almost certainly lead the next government but will probably not be able to implement the radical agenda its leader has fought on. For the Conservatives, the euroscpetic wing of the party - the so-called GBC - has already said it will not try and depose Dylan Macmillan but will be looking at that UKIP vote and those UKIP seats and think that something has to give. And the Lib Dems are in possibly the most unusual position, kingmakers - or should I say, queenmakers - again. But almost definitely forced to put into No10 a Prime Minister who has defined herself and her Party so completely in opposition to the policies pursued by the coalition they were just a part of. 
Labour approve coalition deal as Suchet appoints cabinet
Labour MPs overwhelmingly approved the coalition agreement with the Liberal Democrats last night, with the publication of the final deal "imminent" ahead of the start of the debate on the Queen's Speech - after which MPs will vote on whether or not to approve the program - due to start tomorrow.
Overall Labour MPs voted 273-11 in favour of the deal, with the only prominent MP in opposition "Bertie" Wilson, who has become known over the past few months of a key detractor from the left wing leadership of Ariadne Suchet.
Labour's main affiliated unions also released messages of support for the coalition after a meeting with the Prime Minister, pledging to support the deal. Union delegates and other members of Labour's National Executive approved the deal unanimously, and agreed that a further vote of the full Labour conference would be unnecessary.
After the vote the Prime Minister announced her first cabinet appointments - including Lib Dem Leader Meredith Hansen-Charles as the first Liberal Foreign Secretary since the 1930s, key political ally Juliet Manning as Home Secretary, and relative unknown Asil Ediboglu as surprise pick for Chancellor.
Liberal Democrat members approve coalition deal 'overwhelmingly'
Members of the Liberal Democrats have voted to approve that the party goes into coalition with the Labour Party by an 'overwhelming' margin, with 85.8% of members voting for the deal and 14.2% of members voting against.
The result was announced by Tim Farron, the President of the Liberal Democrats, confirming that 33,948 members approved of the coalition agreement, with 5619 voting against.
The vote comes after days of intense talks as the Liberal Democrats, who came out of the 2014 election with 50 seats, negotiated a coalition government with the Ariadne Suchet's Labour Party. It is expected that the Liberal Democrats have come out of the talks with increased influence, including more Ministerial roles and a Great Office. As the coalition agreement has been formally agreed by both parties, the new coalition government's agenda and structure is expected to be formally announced imminently.
Laura Kuenssberg gives her analysis:
This result will surprise no-one, but the enormity of approval for the coalition will be a great success for Meredith Hansen-Charles, a popular figure in the public but an even more adored figure within her own party - credited for completely halting a collapse in her own party, she has successfully done what the Conservative Party could not: keep her party in government, and it is largely expected that she has gotten a strong deal for the Liberal Democrats this time round - there's a little bit of grumbling on the Orange Booker side of the party, and some heated debates on tuition fees, but it's clear the Liberal Democrats don't just see it as desirable to stay in coalition but necessary to - with Labour being their natural partners.

While the Labour Party's vote for the deal was a lot less smooth, we now know that a Labour-Liberal Democrat coalition agreement is inevitable. The difficulty for Mrs. Hansen-Charles is what comes next - will the Lib Dems be able to push forward a more positive agenda than her party had managed under the coalition? And how will she balance the wants of her party, the Labour Party and the inevitable tough choices that lie just down the road?
May 2014
Government outlines coalition vision in Queen's Speech
The government has outlined its coalition agenda in the Queen's Speech today. It included plans to reform the House of Lords into an elected chamber, reform Britain's voting system from First Past the Post to Single Transferable Vote, massively expand the pupil premium, abolish tuition fees and introduce a Land Value Tax. 
After Her Majesty presented the Speech, Prime Minister Ariadne Suchet hailed the speech, declaring: "This government pledges to ensure our country has a stable government after turbulent times in our government due to Tory infighting, dishonesty and inability to keep their promises. This government pledges to improve the lives of every single person in Britain, not just select few."
Leader of the Opposition and former Prime Minister Dylan Macmillan criticised the speech, stating that: "the policies presented are dangerous, farcical, pointless, or an about face from previously held political positions that got Labour their plurality. This is not a speech that outlines leadership, it is a monument to failure and it is a document that must be rejected in its entirety."
The speech has been well received by Frances O'Grady, the General Secretary of the Trades Union Congress, who described it as a "phenomenal turning point for the British people and for British workers," in particular hailing plans to scrap the public pay cap and reform Universal Credit. Though it was received more coolly by the CBI, with CBI Director General John Cridland saying "it is concerning that business hasn't even been mentioned once in the policy chunk of the document" and saying that businesses needed "support and certainty" from the Suchet Ministry. 
Paul Johnson of the IFS said: "There's definitely concerns that Labour and the Liberal Democrats have effectively negotiated themselves into an economic stalemate," adding: "both parties have ruled out their main sources of revenue - the 60p tax rate and the added 1p on the basic rate. Considering they've set themselves some ambitious deficit reduction targets, this agreement raises a lot of questions - even if we factor in the Liberal Democrats' extensive tax proposals in their 2014 manifesto, for government to hit their targets they better be banking on some optimistically high growth."
Laura Kuenssberg provides her analysis:
"So here we have it. The coalition deal we've all been waiting for.

And who comes out of it looking good? Strangely, this could be an ultimate rare in politics: everyone is a winner. The Liberal Democrats and the Labour Party appear to have balanced their compromises very wisely and effectively, so that neither of their bases are too upset and they both feel like they're pushing forwards on their most prominent policy proposals. For Labour, a reversal of austerity, for the Liberal Democrats a bold constitutional reform programme. There's been a little discontent on Bertie Wilson, the previous Shadow Secretary of State for Public Services', side - but he's a rare case, especially for his wing of the party which appreciates the Liberal Democrat moderating influence. Though some in Labour may feel weary of the Home Office and Constitutional Reform package that seems to be upcoming, they seem to be hedging their bets on shooting that specific policy area - rather than a Labour government - down.

Compromises have been made on both sides. Possibly painfully for Ariadne Suchet, proposals for a 60p rate of income tax have been scrapped - though 50p still seems on the table - and while her nationalisation agenda isn't dead, it certainly has hurdles and must appease the Liberal Democrats. Giving complete control on foreign policy is also a huge compromise, especially considering Meredith Hansen-Charles and Ariadne Suchet's biggest differences opinion are on foreign policy.

For the Liberal Democrats, their main compromises are also economic, with a meet in the middle strategy on deficit reduction and plans for 1p added to the basic rate dropped. There's also been a u-u-turn on tuition fees, which has led to some grumblings of discontent within the party - with the dying orange book faction opposing the policy altogether, and the Beveridge group who pushed for it wondering what the point ever was. But this is undoubtedly the Liberal Democrats' day: they've come out with everything they had hoped for, if not more.

That said, this contains a lot of proposals the Tories may be able to capitalise on - including some economic proposals that avoid controversy on the Labour and Liberal Democrat side but leave us without a clear vision forwards when balanced together. Proposals on constitutional reform and on the European Union may offer a two edged sword: can they energise the Tories going forward, or will they just turn the party into a one issue party of protest?
Topic starter
07/04/2019 9:06 pm
May 2014
Elections 2014: Labour win in European Election as UKIP breakthrough in Local Elections
Labour have managed to gain 194 councillors and taken control of 3 new councils after the local election results were finalised this afternoon. The result means that Labour took control of the bell-weather council of Crawley and managed to force Meredith Hansen-Charles' home council of Cambridge into no overall control. UKIP managed to force several Labour and Conservative councils into no overall control gaining 171 councillors across the country. The biggest losers among the main parties were the Conservatives and Lib Dems, however the Lib Dems managed to mitigate a lot of their expected losses against the Conservatives.
In European Elections, the Conservatives became the first main opposition party since 1984 to fail to win them. They did manage to barely claim second place, denying UKIP a much desired triumph. The Liberal Democrats managed to retain 7 of their 11 seats and the BNP lost all of their seats. The Europe wide result was a victory for the EPP meaning that Jean-Claude Juncker is likely to be the next President of the European Commission. Results across Europe showed gains for parties of the radical left, eurosceptic parties and nationalist parties.
For analysis here's Laura Kuenssburg:
The local election results will be a severe disappointment to the Conservatives. They ran a disciplined and tight campaign, but the tide of dissatisfaction that removed them from office last month seems to still be rolling over them. For Labour, they will of course claim this as consolidation after their narrow victory last month, but their projected vote share fell by 2% from that election and UKIP threatened in traditionally Labour areas, likely allowing the Conservatives to effectively take control of several councils with UKIP support. The Lib Dems will be happy that they only lost 126 councillors and held every council except Cambridge, where the Greens will effectively be able to pick from the Lib Dems and Labour after a stronger than expected performance in the city.

In the European elections the picture is even more unclear. The Greens, Labour and the Lib Dems, all openly pro-EU in their leadership combined for 43.8% of the vote while the Conservatives (arguably more eurosceptic after the election) and UKIP combined for 42.9%, indicating that opinions in the country on the EU are very much divided. The Conservatives will be pleased that initial polls suggesting they'd come third to UKIP have proven unfounded, but as with the Local Elections, Dylan Macmillan will want to understand if the party's difficulties are a function of the toxicity of the party leftover from its time in government or a more fundamental problem in appealing to the electorate. For UKIP it's a bittersweet night, not the breakthrough they hoped for, but they certainly put the two main parties on notice in both elections.

Ari Suchet can breathe a sigh of relief, it appears British voters haven't changed their mind on her after the first month of government, still clearly in a honeymoon period. She will need to extend this good feeling long into the parliament if she's to stand a chance of winning a second general election, but so far so good for the Prime Minister.
Local Election Results (councillors):
LAB 1991 (+194)
CON 1302 (-298)
LDEM 611 (-126)
UKIP 174 (+171)
Results (Councils)
LAB 80 (+3)
CON 37 (-15)
LDEM 7 (-1)
NOC 37 (+13)
Projected National Vote Share:
European Election Result:
"Stalin: Stop sending people to kill me! We've already captured five of them, one with a bomb and another with a rifle… If you don't stop sending killers, I'll send one to Moscow, and I won't have to send another" - Tito
IFS delivers Budget verdict
"Austerity is over", Director says, pointing to substantial increase in public spending
"Capital spending boost means growth likely to exceed 3% and unemployment may fall to or below 2 million this year," group's chief economist says, adding "Debt and borrowing will both be substantially higher than inherited plans, with billions more in debt interest in the future, and interest rates likely to rise as a result."
"Real question marks over deliverability of plans, particularly such a substantial boost in capital spending" public affairs analyst says.
"Tax changes will reduce growth in the long run, but could be offset by quality investment that those tax rises fund," says public finances analyst.7
"Middle earners gain the most from changes in the Budget, with low earners also gaining substantially… higher earners face a significant hit."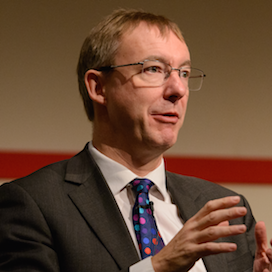 The Institute for Fiscal Studies has delivered its post-Budget verdict today in its traditional deconstruction of the Government's tax and spending plans.
In his opening remarks, the Institute's Director Paul Johnson said that the Budget "well and truly confirmed that austerity is over," pointing to significant increases in spending and a much more significant focus on economic growth. He added, however, that claims deficit reduction was over were premature. "When you exclude capital spending, borrowing is falling much more quickly than it did under the last coalition. The big test will be whether their capital spending is really temporary or not."
The boost in capital spending, worth around £13.5 billion, will take public investment to its highest level for decades, the IFS said. The group's Chief Economist, Carl Emmerson, said that it would mean substantially higher growth. "Capital spending has a significant short-term impact on economic growth, as well as long term benefits. We would anticipate a boost of this kind to mean extra growth of at least half a percent, maybe more."
However, he pointed out the quid pro quo of this is higher debt and borrowing. "We will need to pay the interest on that extra £13.5 billion of capital spending. Servicing that alone will cost around £250 million every year, although there is an argument that higher economic growth will more than counterbalance that. In addition, higher growth and higher borrowing means that interest rates are likely to rise from their historically low levels more quickly than they otherwise would have – which could, down the line, crowd out both private investment and consumer spending."
The IFS's analysts questioned whether all the plans were deliverable or sensible on first principles. On spending, the IFS said that plans were "exceptionally ambitious" and that the government needed to set out urgently how the spending would be allocated or risk significant underspends. They also added that the scale of tax increases in the Budget would undoubtedly have some impact on the economy in the long run, and that the government should have taken more time to consider the impact of substantial changes. "The measure that applies tax to non-resident gains on commercial property could have significant overseas impacts that the government hasn't anticipated, because it hasn't consulted… many of the measures on their merits are sensible, but the pace and scale of change could have some far-reaching consequences."
Finally, the IFS set out the distributional consequences of the Budget, noting that it "undoes a number of the policies that had a particularly significantly negative impact on low earners," but that overall increases in the personal allowance, cuts in tuition fees, and extra public spending on the NHS "largely benefit middle income earners, and so it is middle income earners who benefit the most from the Budget." Overall, the Budget was a net positive for most of the population, the analysis found, with the exception of the top 10% of the population who face "another steep rise in their tax contribution, with unknown long term consequences."
Laura Kuennsberg spoke to us from the IFS briefing:
"The IFS briefing offers mixed reading for a Government under fire for its Budget. Some of its findings – on the benefits of capital spending, and on the distributional impacts – will provide comfort that the positives of its Budget remain in place. But other elements are likely, unless addressed, to increase the criticism that they have come under recently."
Alex Cardigan retains seat in dramatic night in Montgomeryshire
Alex Cardigan has been narrowly returned as the MP for Montgomeryshire, retaining his seat by just 77 votes in a dramatic night in Montgomeryshire.
Today's result will be seen as a victory for Cardigan who was suspended from the Conservative Party and then later resigned last month.
The Conservative Party were hoping to pip Alex Cardigan to the post through their candidate Wyn Rhys Evans but were narrowly defeated by their former party colleague.
Let's go to our BBC Political Editor Laura Kussenburg on what the result means for the main parties, Laura:
"Alex Cardigan has indeed secured victory here in what will be seen as a blow to the Conservatives. This was a Conservative seat who managed to hold it at the last election. It is expected the Conservatives will say this was a good result as they have indeed gained by over 4% since the last election, despite narrowly losing out to Mr Cardigan.
The biggest losers in tonight's by-election however are Labour, whilst there was no realistic possibility of Labour winning the seat, their vote share has dropped compared to the last election and they finished behind Plaid Cymru in last place losing their deposit in the process. Now this decision by voters in Montgomeryshire not to vote Labour may be down to recent events in Westminster that have landed Labour in hot water through what can be described as budgetgate.  The Chancellor's departure during the campaign won't have helped matters that originated following a series of clerical errors that have rocked the government over the last few days. The Prime Minister will end up looking at tonight's result and will hope this doesn't resonate amongst voters nationally. There's no doubt Ari Suchet will now be looking to move on from this result and recent events quickly."
Full results:
ILIB 40.9% (+40.9)
CON 40.5% (+4.2)
UKIP 9.9% (-4.1)
Plaid 7.8% (-2.3)
LAB 0.9% (-4.3)
Man stabbed to death in broad daylight in East London
A 31-Year-old male has been stabbed to death in a horrific attack in broad daylight in East London.
The man has been identified as father of two Ken Greenwood, 31, who lived in the Shadwell Area.
Metropolitan police confirmed that they had responded to a 999 call at 2.42pm following an incident outside Costa Coffee in Walden Street. Eyewitnesses reported a man being stabbed in the stomach multiple times with the assailant fleeing the scene shortly after. The assailant is described as a white male around 19 wearing a green hoodie.  Eyewitnesses described the incident as a "targeted attack".
London Ambulance Service said officers attended the scene and found a 31-year-old man suffering from multiple stab wounds. A spokesman for London Ambulance Service confirmed the man had been taken to hospital but died on arrival.
Detective Chief Inspector Rosie Marston from the Metropolitan Police confirmed that a murder investigation has been launched and appealed for any witnesses to the incident to come forward urgently. "This was a horrific attack on an innocent man who has tragically been killed. He leaves behind his wife and two children. I urge the perpetrator to hand himself in and I also urge anyone on Walden Street who saw this incident to contact the police".
Those with information should call police on 101 or call Crimestoppers.
Manning hospitalised in "nervous breakdown" crisis
In the last half hour, the BBC has learned that the Home Secretary, Juliet Manning, has been sedated and rushed to hospital after apparently suffering from what sources are describing as a "nervous breakdown" in her private office.
We understand that Ms Manning, widely tipped as a future Prime Minister, is being held in a secure unit at St Thomas's Hospital in Westminster, where doctors will make an assessment of her mental state.
In a brief statement, Ms Manning's Chief of Staff, Douglas Shetland, said that: "Juliet suffered what I can only reasonably describe as a panic attack this morning, which became increasingly prolonged and dramatic over time until staff at the Home Office felt they had no option but to call for an ambulance."
"Paramedics determined quickly that Juliet was behaving in a manner consistent with a diagnosis of sudden-onset psychosis, and took her to hospital."
"We are not clear on what has triggered this, as Juliet does not - to my knowledge - have any history of mental health problems. We are all hoping for her to make a speedy recovery."
The BBC's political editor Nick Robinson had this to say.
"Well, Juliet Manning's behaviour had been growing a little erratic, a little febrile in recent days. We've all seen the clip of her storming out of that interview with Andrew Neil and William Croft, and sources behind closed doors within the Labour Party had been telling us for some time that from outbursts about the role of women to sudden threats of resignation, the Home Secretary had increasingly been showing signs that she was under heavy stress."
"What this new revelation means for the government is unclear. Manning is one of the Labour Party's strongest media performers, a former leadership candidate and widely seen as Ariadne Suchet's wingwoman. Replacing her could be difficult; forgetting her impact will be impossible. Nick Robinson, BBC News, Westminster."
Rt Hon. Juliet Manning MP, MSc (UCL)
MP for Luton South
Secretary of State for the Home Department
Minister for Defence
Lord High Chancellor
Rick the Admin - The Resident Psephologist
Admin for Cabinet, PM's Office, DPM's Office, Defence, Energy, Regions, Environment, Transport, Communities, Elections, and Advisor to Labour and the Lib Dems
Nuclear submarine in radiation leak
HMS Vanguard, the oldest of the United Kingdom's four nuclear-armed submarines, has been forced to make port in Norway after a major leak of radioactive coolant onboard the vessel.
The Deputy Prime Minister confirmed today that the leak had first been identified yesterday afternoon whilst the vessel was patrolling the seas north of Siberia. The submarine surfaced and the decision was taken by ministers to evacuate non-essential personnel from Vanguard by helicopter as soon as was practicable. The submarine was then forced to sail with a skeleton crew, using emergency diesel-electric generators, for just under 12 hours in order to berth safely at a military port in Norway.
A number of sailors, including the Captain, have been taken to hospital to receive treatment for suspected acute radiation syndrome, having reported gastrointestinal symptoms such as nausea and vomiting which are consistent with mild radiation poisoning.
The Deputy Prime Minister informed the House of Commons this afternoon that nuclear experts were now attending the scene and would take necessary steps to make the vessel safe for a forward voyage back to the base of the British nuclear deterrent in Faslane, Scotland. In a brief statement, he thanked the Norwegian government for allowing the vessel to berth in their waters.
This is not the first time that a radiation leak has affected a British nuclear submarine; in 2009 the government admitted that there had been twelve such leaks in the course of the past decade, and in February 2013 the Defence Nuclear Safety Regulator announced that HMS Tireless had experienced a minor radiation leak whilst at sea which had gone undetected for more than eight days.
This is, however, the most serious such leak that has come to public attention. Speculation has mounted that the increasing age of the Vanguard-class submarines, which date back to 1994 and for which a comprehensive replacement was first considered by the government in 2006, has meant that problems such as metal and thermal fatigue are now more likely to produce incidents onboard the vessels.
The SNP leader, Alex Salmond, said: "This is a clear demonstration of what we have been saying for years: that the nuclear deterrent operated by the UK Government is not safe, and that the people of Scotland do not want it based in their country. My heart goes out to the sailors who have been affected, and my concerns are also with the marine environment which may have been affected by this radiation leak."
In the last hour, the Ministry of Defence confirmed that a second Vanguard-class submarine has been deployed to the seas in order to maintain the continuous at-sea deterrent; the remaining two vessels of the class remain docked at HMB Clyde, and the BBC understands that those submarines are now being subjected to rigorous safety checks in advance of future deployments.
This post was modified 2 years ago by
Kandler
Rt Hon. Juliet Manning MP, MSc (UCL)
MP for Luton South
Secretary of State for the Home Department
Minister for Defence
Lord High Chancellor