BBC News (October 2013-)
Jonathan Bell tells all to BBC NI
In an interview today with Stephen Nolan of the BBC in Northern Ireland, former Minister for Enterprise, Trade, and Investment Jonathan Bell claimed that when he was promoted to that position in May 2015, he attempted to close the scheme, but was blocked by two major DUP figures - Timothy Johnston, SpAd to then First Minister Peter Robinson, and Dr Andrew Crawford, SpAd to current First Minister Arlene Foster, who was Minister for Finance and Personnel at the time.
According to documents Bell gave to Nolan, applications for the RHI spiked during the periods that Robinson and Crawford convinced Bell to postpone the cancellation. Additionally, he alleges that they attempted to cleanse the records relating to RHI that mentioned Foster's involvement - something he was alerted to by a civil servant.
Additionally, Bell discussed his appeals to Foster to get her to close the scheme, which he said she responded to in a "hostile, abusive, and highly agitated manner." He has called for Foster to apologize to the nation and for a full public inquiry. He has also been suspended from the DUP.
Rick the Admin - The Resident Psephologist
Admin for Cabinet, PM's Office, DPM's Office, Defence, Energy, Regions, Environment, Transport, Communities, Elections, and Advisor to Labour and the Lib Dems
"Legion" reveals themselves in online manifesto
A group comprising mainly Northern Irish civil servants and a few former Ministers in the Northern Irish Executive announced their presence today, posting a manifesto online, introducing themselves as "Legion."
"We are first and foremost, a group of concerned citizens. We believe that the Northern Irish Executive is led by corrupt politicians seeking to use their power to gain for themselves. ... We are thankful for Jonathan Bell's willingness to speak the truth at great personal cost - even if he does not know who we are, we are proud to call him one of Legion."
Rick the Admin - The Resident Psephologist
Admin for Cabinet, PM's Office, DPM's Office, Defence, Energy, Regions, Environment, Transport, Communities, Elections, and Advisor to Labour and the Lib Dems
Floods worsen as thunderstorms continue
Parts of London were again struck by flash flooding on today as several feet of water caused flooding in numerous areas, particularly Purely, where cars were left stranded and buses were diverted. Flooding forced the closure of the A23 in south London, causing severe travel disruption.
There was widespread flooding across Greater Manchester, Merseyside and Cheshire, with dozens of homes affected and many people having to be evacuated to emergency shelters by the fire brigade using boats, particularly in Poynton. There have been reports of landslides on the railway line between Stockport and Disley, forcing it to close again just hours after reopening.
There has also been flooding in parts of Gloucestershire, including at Cheltenham Spa railway station and across residential areas of Cheltenham, with disruption to electricity supplies occurring across the county. In Chelmsford in Essex, several homes have been flooded with water up to knee depth.
Heavy rainfall at the Cheshire Oaks Designer Outlet caused draining systems to fail, causing flooding inside numerous stores, with the roof of at least one store partially collapsing inside and seriously injuring five people.
The Royal Hope Hospital in Boston has had to resort to using emergency generators to provide backup electricity after power lines were severely damaged, has cancelled all non-emergency surgery and closed its Emergency Department, redirecting ambulances to the nearby Lincoln County Hospital.
The Prime Minister has come under fire for failing to call a meeting of the government's emergency committee, COBRA, to manage the response to the flooding after the first wave struck parts of England over 48 hours ago. Protestors have gathered outside Downing Street to demand swift action to deploy sandbags and other essential supplies to the worst affected regions, many of which are within Greater London; a senior officer in the Metropolitan Police Service, who spoke to the BBC on the condition of anonymity, told us: 'the government has done next to nothing. DEFRA, the Home Office - they've done nothing. We haven't had any engagement from ministers and no indication that they're taking this seriously.'
Administrator
Labour Party Adviser
Foreign Office and Ministry of Defence Moderator
Media Supremo
COBRA assembled; armed forces deployed
Over 5,o00 armed forces personnel have been deployed across the UK to assist emergency services in dealing with widespread flooding, after a meeting of the government's COBRA emergency committee was convened by the Prime Minister.
Units from the Foot Guards, the 2nd Battalion, the Parachute Regiment, and the Royal Artillery have been deployed to the worst-affected areas, with additional assistance expected from the Royal Marines.
In some cases using makeshift craft to perform rescues, the armed forces personnel are working alongside police and fire services to evacuate flooded residents to safety. In Greater Manchester, schools are being used as temporary shelters - with the summer holidays in full swing.
RAF helicopters are being activated to airlift non-critical patients out of Lincoln County Hospital to other facilities, as the hospital struggles to cope with the pressure of dealing with an influx of emergency patients following the part-closure of the Royal Hope Hospital in Boston due to a loss of electrical power.
The coast guard has also been drafted in to support evacuations.
The government had been criticised for being slow to respond to nationwide flash flooding, with heavy rainfall and thunderstorms continuing for more than 48 hours before the COBRA committee was assembled. The Prime Minister will now be hoping that by acting with the support of the military, she can restore public confidence that the authorities are doing all they can to mitigate the effects of the disaster.
One man has died after rescue workers were unable to lift him; a shortage of suitable winching equipment and harnesses has led to difficulty in rescuing less mobile people from areas where roofing or walls have partially collapsed. The BBC understands that the Deputy Prime Minister has personally instructed supplies of such equipment to be sought from the coast guard, the RNLI and other appropriate sources wherever possible in order to ensure that the emergency services can rapidly evacuate people where necessary.
Administrator
Labour Party Adviser
Foreign Office and Ministry of Defence Moderator
Media Supremo
Legion's PI leaks
In an email sent to all major news organizations today, the hacktivist group Legion sent information from the private lives of three major Cabinet members - Faye Gallacher, Eleanor Nerina, and Sylvaine Jaubert.
Gallacher's information is the lightest of all, with some pictures having been found of Gallacher at her hen night being given a lap dance by a male stripper and drinking using staws that look like penises.
Home Secretary Nerina and Justice Secretary Jaubert are revealed to be having an intimate lesbian affair, according to documents shared which show Civil Servants in both departments arranging their schedules for "private time" at the same time almost every other day. Pictures from the start one of those "private times" is available with Jaubert walking to the Home Office.
Rick the Admin - The Resident Psephologist
Admin for Cabinet, PM's Office, DPM's Office, Defence, Energy, Regions, Environment, Transport, Communities, Elections, and Advisor to Labour and the Lib Dems
Bell's testimony on Nolan Show backed up by Legion documents
In a surprise appearance on today's The Nolan Show, former Minister of Enterprise, Trade, and Investment Jonathan Bell MLA brought a cache of documents with him. The documents, which detail the personal investments of leading DUP figures in the Renewable Heat Incentive scandal, were given to him by the hacktivist group Legion.
"I certainly don't agree with their methods, but they are showing themselves to be committed to a clean government here in Ulster, and for that, I thank them," said Bell, who was dismissed from his position after the most recent elections for the Northern Irish Assembly. Bell also clarified that he did not know who Legion was, as they had been operating using an encrypted email account and anonymous uploading sites to share information with him - both things he has given to the Home Office.
The documents reveal that as he attested to on The Nolan Show a few months ago, Timothy Johnston, SpAd to former First Minister Peter Robinson, and Andrew Crawford, SpAd to current First Minister Arlene Foster, worked to postpone and block Bell's attempts to close the RHI scheme. Additionally, they prove that both Johnston and Crawford financially benefited from the RHI scheme being in place through known family, friends, and associates of the two men and their party gaming the system to earn money. 
Rick the Admin - The Resident Psephologist
Admin for Cabinet, PM's Office, DPM's Office, Defence, Energy, Regions, Environment, Transport, Communities, Elections, and Advisor to Labour and the Lib Dems
Bus explosion on Lambeth Bridge
In the last few minutes, there has been an explosion onboard a double-decker bus on Lambeth Bridge, just metres away from the Thames House headquarters of MI5 and in clear view of the Palace of Westminster.
The sound of the blast could be heard from within the House of Commons, where a debate on the budget was suspended and the chamber evacuated.
Police and emergency services have responded rapidly to the explosion, closing off large parts of Westminster and deploying armed counterterrorism police to the scene.
A Metropolitan Police Service spokesman has said that the explosion 'is under investigation' but admitted that 'at this time, we are treating this as a terrorist incident.'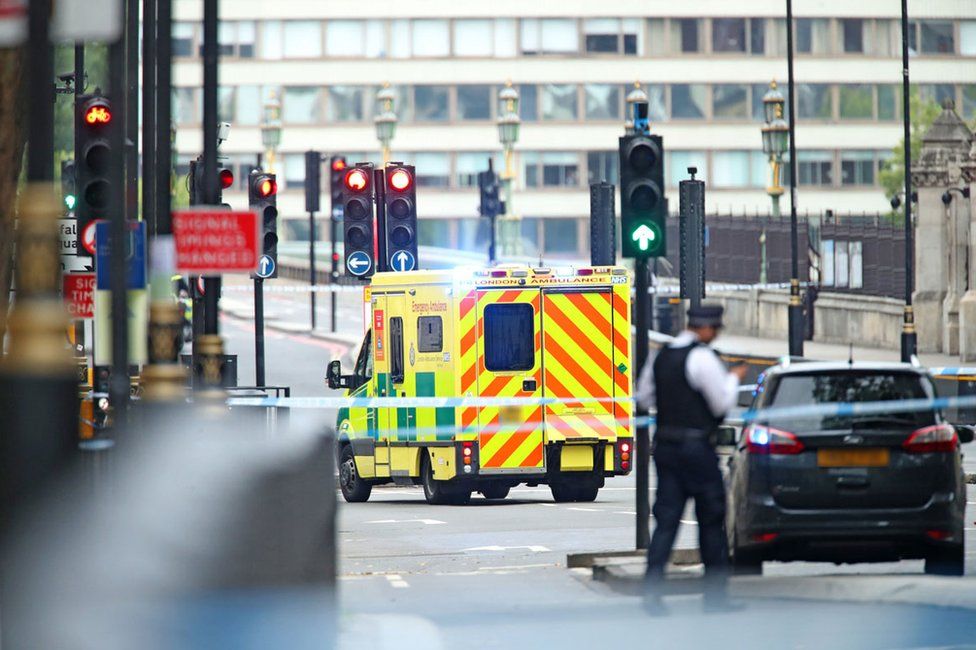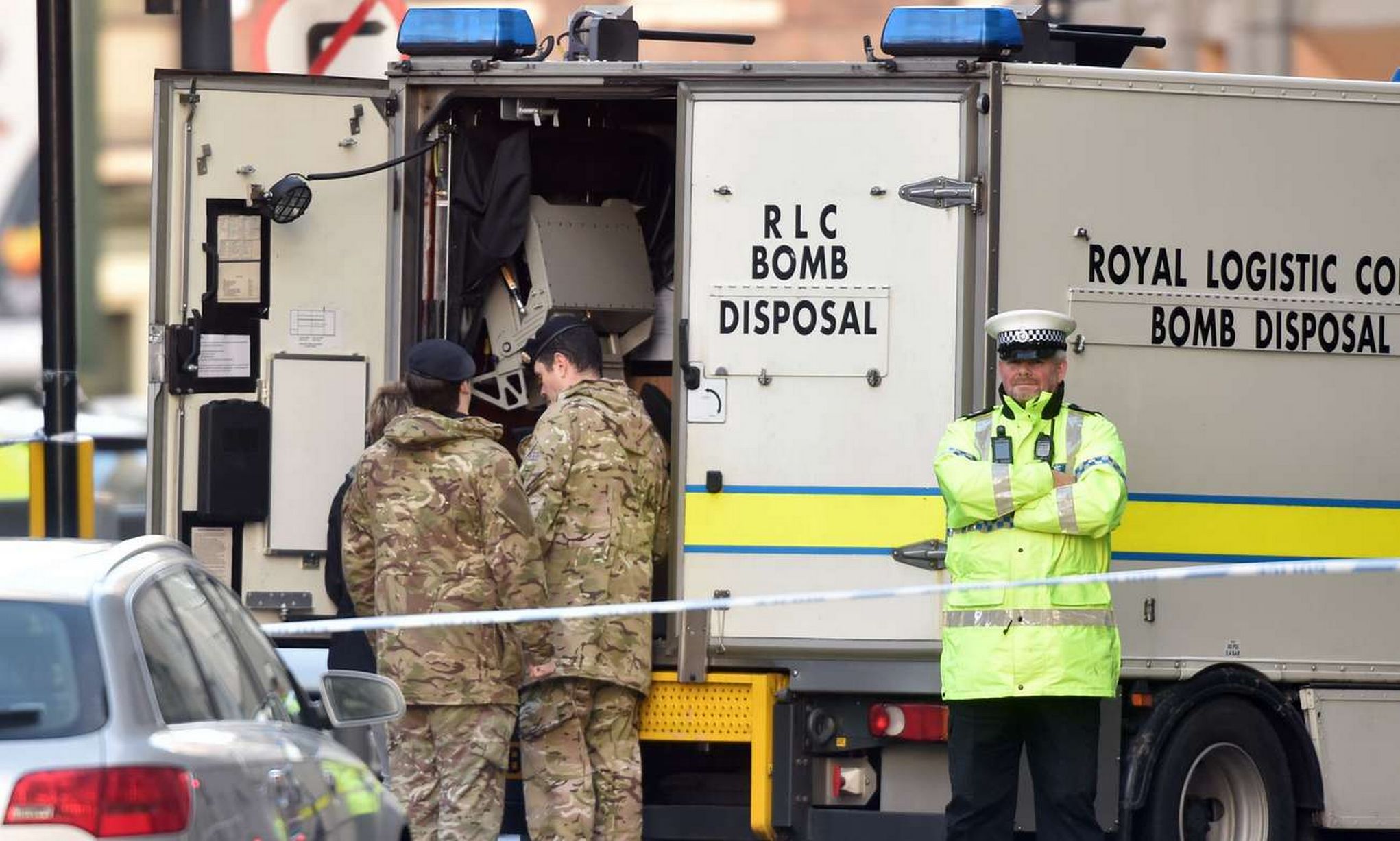 Police are advising members of the public to avoid non-essential travel in and around central London, and St Thomas's Hospital has asked patients to consider alternative options when intending to visit the Emergency Department.
The number of casualties is not yet known.
Administrator
Labour Party Adviser
Foreign Office and Ministry of Defence Moderator
Media Supremo
London in lockdown as police warn bomber 'could still be at large'
Central London has this afternoon been subject to a lockdown, with armed counterterrorism police swarming Westminster and cordoning off areas including Whitehall and Parliament Square.
All bus services in Greater London have been terminated, and access to and egress from London Underground stations within travel zone 1 has been suspended. Government buildings have been evacuated of non-essential personnel, and private vehicles are being subjected to random security checks.
Police have issued a startling warning that the person or persons responsible for the explosion just 30 minutes ago of a bus on Lambeth Bridge 'could still be at large,' and have confirmed that a manhunt is underway across the capital. Investigators are reportedly reviewing CCTV in order to identify those responsible, but have in the meantime stressed the need for the public to remain vigilant and to contact 999 immediately should they see anything suspicious.
First responders have pronounced five people dead at the scene of the explosion, with another in a critical condition and several more walking wounded. 
Administrator
Labour Party Adviser
Foreign Office and Ministry of Defence Moderator
Media Supremo
Could a recession be on the way?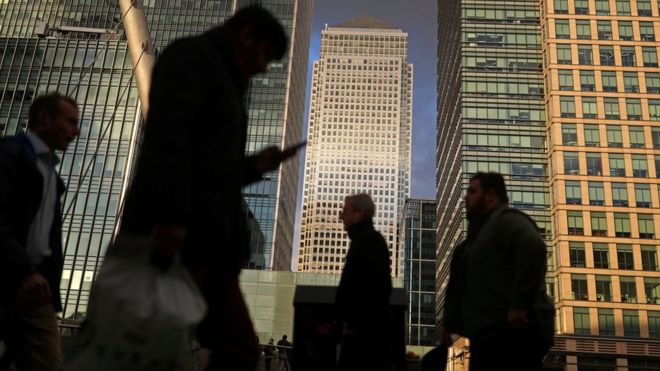 Financial markets have flashed a warning sign about the economic outlook for the UK and the US.
It is known in the jargon as an "inverted yield curve".
It means that it is cheaper for those countries' governments to borrow for 10 years than for two.
It is an unusual development and it often comes before a recession or at least a significant slowdown in economic growth.
Wall Street shares plunged on Wednesday, as investors' concerns about a potential recession were stoked by the news.
The main US stock market indexes fell between 2.3% and 2.6%. Meanwhile in Europe London's FTSE 100 slipped 1.4%, Germany's Dax lost 2.2% and the French Cac 40 fell by 2.1%.
This warning sign is coming from the bond market, the place where governments and companies go to borrow money by selling bonds.
A bond is a promise to make certain payments in the future, usually a large one when the bond "matures" and smaller ones in the interim, typically every six months.
How much investors pay for the bond determines the yield they will get - the higher the price, the lower the yield.
One factor affecting the yield that investors want is how long they have to wait for the big final payment.
Usually, a longer wait means they expect a higher yield.
It compensates them for tying their money up for longer, when there is more risk that unexpected inflation could erode the value of their returns.
What is unusual is that the yield on UK government bonds (gilts, as they are known) with two years to maturity went above the yield on the 10-year equivalent. The same thing happened in the US.
It is seen as a sign that investors want the assured returns from holding a longer-term bond and are worried about the shorter-term outlook for the economy.
Periods with an inverted yield curve are reliably followed by economic slowdowns and almost always by a recession.
That said, there is something about the current situation that didn't apply to earlier episodes: quantitative easing, the policy pursued by many central banks after the financial crisis (and before, in the case of Japan) of buying financial assets, mainly government bonds.
That had the effect of raising bond prices - which, remember is equivalent to reducing the yield from them.
So QE may well be making a contribution to the yield curve inversion that is taking place now.
The yield curve inversion does not tell us anything about what might be the specific reasons for any impending recession, but stagnant Chinese growth, fears in the US about the upcoming Presidential election (with both Donald Trump and Bernie Sanders seen as a risk to economic stability) and plummeting oil prices are all contributory factors in the dampening economic outlook.
Administrator
Labour Party Adviser
Foreign Office and Ministry of Defence Moderator
Media Supremo