BBC World News (November 2013-)
Topic starter
23/02/2019 8:09 pm
November 2013
Historic accord reached with Iran
Iran has agreed to curb some of its nuclear activities in return for about $7bn (£4.3bn) in sanctions relief, after days of intense talks in Geneva.
The deal will last for six months, while a permanent agreement is sought.
US President Barack Obama welcomed the deal, saying it would "help prevent Iran from building a nuclear weapon". Iranian President Hassan Rouhani said Iran's right to uranium enrichment had been recognised. Israel, however, said the agreement was a "historic mistake". World powers suspect Iran's nuclear programme is secretly aiming at developing a nuclear bomb - a charge Iran has consistently denied.
Iran agreed to halt enrichment to medium-grade (20%) purity, which can be further enriched to weapons-grade level relatively easily, and give better access to UN inspectors. Tehran insists it must be allowed to enrich uranium to use in power stations.
Key points of the deal have been released by the White House:
Iran will stop enriching uranium beyond 5%, and "neutralise" its stockpile of uranium enriched beyond this point
Iran will give greater access to inspectors including daily access at Natanz and Fordo nuclear sites
There will be no further development of the Arak plant which it is believed could produce plutonium
In return, there will be no new nuclear-related sanctions for six months if Iran sticks by the accord
Iran will also receive sanctions relief worth about $7bn (£4.3bn) on sectors including precious metals
Mr Obama warned that if Iran fail to keep its commitments, "we will turn off the relief and ratchet up the pressure".
Foreign Secretary Sir Harold Saxon released statement saying he was "pleased that today Iran and other world powers have struck an historic agreement to halt the progression of Iran's nuclear programme. " and that "There is still more work to do on reaching a commprehensive agreement." Prime Minister Mary Cambel also released a short statement saying "This is an important step for global cooperation, and the first key step towards a comprehensive agreement for rolling back Iran's nuclear weapons programme permanently. It shows that persistent efforts by cooperative nations yields very real results."
"Stalin: Stop sending people to kill me! We've already captured five of them, one with a bomb and another with a rifle… If you don't stop sending killers, I'll send one to Moscow, and I won't have to send another" - Tito
Topic starter
23/02/2019 10:07 pm
Ukraine protests after Yanukovych EU deal rejection
Thousands of people have staged fresh protests in Ukraine's capital, Kiev, at President Viktor Yanukovych's refusal to sign an EU association agreement.
Some 10,000 Demonstrators in Independence Square carried Ukrainian and EU flags late on Friday and chanted "Ukraine is Europe".
Mr Yanukovych, who attended an EU summit in Lithuania on Friday cited pressure from Russia for his decision.
EU leaders meeting in the Lithuanian capital, Vilnius, warned on Friday they would not tolerate Russian interference in the bloc's relations with former Soviet republics. "The times of limited sovereignty are over in Europe," said European Commission President Jose Manuel Barroso after a summit in Lithuania, at which provisional accords were reached with Georgia and Moldova.
Last week, Mr Yanukovych announced he was suspending preparations for signing an association agreement in Vilnius, which would have opened borders to goods and set the stage for travel restrictions to be eased.
In comments reported on his website on Friday, Mr Yanukovych said he still intended to sign an agreement, but that there were "several crucial steps left to be made". The daughter of jailed opposition leader Yulia Tymoshenko told the BBC on Friday that the president's reasons for not signing were "false". She said her mother, who has begun a hunger strike against Mr Yanukovych's decision, had been refused access to her lawyer and they were increasingly concerned for her health.
Mr Yanukovych's decision to walk away from the EU deal brought thousands of protesters onto the streets of Kiev and the western city of Lviv on Friday evening.
Several small scuffles between protesters and the 2,000 riot police deployed around the square were reported, but no major clashes, according to the Associated Press.
EU Council President Herman Van Rompuy said the parties had been "really close" to signing the association agreement in Vilnius, but added: "We need to overcome pressure from abroad".
"Stalin: Stop sending people to kill me! We've already captured five of them, one with a bomb and another with a rifle… If you don't stop sending killers, I'll send one to Moscow, and I won't have to send another" - Tito
Topic starter
26/02/2019 2:10 pm
Foreign Office Issues Travel Warning as Ukraine Deteriorates
The city of Lviv in western Ukraine has declared independence from "The regime of Yanukovych" in the aftermath of the Ukrainian governments refusal to sign an Association Agreement with the EU. This decision prompted large scale protests against the Yanukovych government, who have refused to buckle under pressure to reshuffle their cabinet despite the parliament threatening to remove him from office.
In the early hours of the morning the city of Lviv, near the border with Poland declared independence from the government, with large scale occupations of government buildings leading to a declaration of the "People's Republic of Lviv". The Ukrainian government has responded by cutting off all transport links to the city including the train which links the city directly with Kiev.
The current fear in Ukraine is that the instability may lead to a civil war, especially with the presence of more extreme elements beginning to appear in protests. Notorious neo-Nazi groups and extreme right-wing parties have begun to make up a larger percentage of the protesters, some allegedly coming with firearms, though there is no confirmation of this.
The Foreign Office issued a travel warning advising against all but essential travel to Ukraine and advising that UK Nationals should not go to populated areas in particular Kiev and Lviv.
"Stalin: Stop sending people to kill me! We've already captured five of them, one with a bomb and another with a rifle… If you don't stop sending killers, I'll send one to Moscow, and I won't have to send another" - Tito
Topic starter
02/03/2019 10:10 pm
January 2014
Ukraine's President Yanukovych in talks pledge after clashes
Ukraine's President Viktor Yanukovych has agreed to negotiate with pro-EU protesters and opposition leaders after violent clashes in the capital Kiev. He said a cross-party commission would be set up on Monday to try to resolve the deepening crisis. Opposition leaders confirmed this.
The US and EU called for an end to the violence and urgent political talks.
The Foreign Office released a statement expressing its "Deep concern following the passing of the anti protest law" and called on the concerns of the protesters to be met with "Dialogue and not violence." While calling on Mr Yanukovych to "Enter constructive and inclusive discussions to find a peaceful way forward to this crisis"
The violence broke out as many thousands of protesters held a rally in Kiev's Independence Square, outraged by new laws which they said restricted basic freedoms.
Late on Sunday, President Yanukovych's press office said a "working group" headed by National Security and Defence Secretary Andriy Kluyev would be set up. It said the group - made of members of government and the presidential administration - would meet opposition representatives on Monday to try resolve the crisis.
However, the opposition warned that the talks must produce real results and not be an opportunity for the president to play for time. The opposition is demanding the resignation of the government and snap presidential elections. But opposition leaders are under huge pressure to come up with an action plan, amid criticism from many activists that their campaign has been too passive.
Sunday's rally in Kiev, attended by many thousands, began with calls from opposition politicians to disregard the new laws curbing protests that pro-EU demonstrators have been staging for the past two months. But clashes erupted as a group of demonstrators - reportedly far-right activists - headed away from the main square towards parliament to express their outrage.
Police used water cannon to try to disperse the demonstrators. Interior ministry spokesman Serhiy Burlakov blamed "provocateurs and extremists" for the confrontations and urged people not to follow their lead.
The opposition leaders said they were committed to a peaceful resolution of the crisis, denouncing those activists who took part in clashes.
"Stalin: Stop sending people to kill me! We've already captured five of them, one with a bomb and another with a rifle… If you don't stop sending killers, I'll send one to Moscow, and I won't have to send another" - Tito
Topic starter
11/03/2019 12:08 am
February 2014
Ukraine's Parliament Contemplates Removing Yanukovych as Crisis Deepens
Ukraine's Parliament is considering a motion to remove embattled President Viktor Yanukovych following the loss of control of several city and town halls across Ukraine to larger protests. The city of Lviv continues to be cut off from the rest of Ukraine as the city remains under the control of pro-EU separatists.
Opposition members in parliament are attempted to facilitate negotiations and Mr Yanukovych is said to be prepared to reshuffle his cabinet to appease the opposition. However some more hard line opposition figures including Vitali Klitschko are demanding his resignation or that the parliament forcibly remove him.
Mr Yanukovych's party, The Party of Regions has suffered defections and resignations, with the mayor of Kiev resigning from the party in a fresh blow.
The death toll is estimated to be 9 since unrest began in December. The governments handling of the crisis has prompted the EU to consider sanctions on Mr Yanukovych and members of his government.
A travel warning continues to exist over the whole of Ukraine for British nationals, with particular advise to avoid heavily populated areas.
"Stalin: Stop sending people to kill me! We've already captured five of them, one with a bomb and another with a rifle… If you don't stop sending killers, I'll send one to Moscow, and I won't have to send another" - Tito
Topic starter
14/03/2019 6:49 pm
February 2014
Ukrainian MPs vote to oust President Yanukovych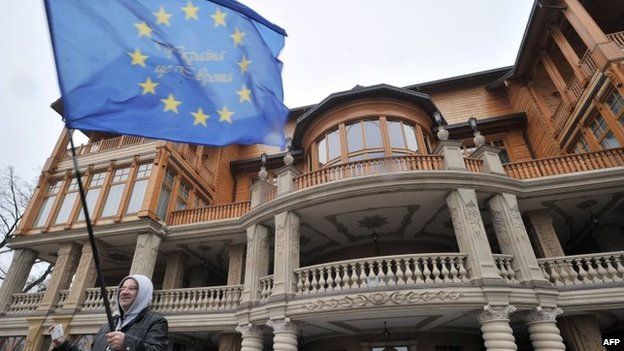 Ukrainian MPs have voted to oust President Viktor Yanukovych and hold early presidential elections on 25 May. The vote came after police stopped guarding presidential buildings, allowing protesters in, and parliament made new high-level appointments.
Mr Yanukovych said it was a "coup" and vowed not to stand down and on a day of fast-moving events, prominent opposition leader Yulia Tymoshenko was released from detention, hours after MPs authorised the move. She was sentenced to seven years in jail in 2011 after a controversial verdict on her actions as prime minister.
On Thursday, the bloodiest day of recent unrest, at least 21 protesters and one policeman died.
The opposition is now in effective control of the capital Kiev, with Mr Yanukovych in Kharkiv, near the Russian border, after travelling there late on Friday night. The Interfax news agency reported parliament speaker Oleksandr Turchynov as saying Mr Yanukovych had been stopped by border police in an attempt to flee to Russia and was now somewhere in the Donetsk region. Earlier on Saturday, protesters walked unchallenged into the president's office and residential compounds.
In his address Mr Yanukovych also called a raft of votes in Ukraine's parliament on Friday "illegitimate", claiming that MPs had been "beaten, pelted with stones and intimidated". However, he did admit that that some had left his Party of the Regions, calling them "traitors". President Yanukovych also said his ally, parliamentary speaker Volodymyr Rybak, was forced to resign because he had been physically beaten.
A Tymoshenko ally, Arsen Avakov, was appointed interim interior minister, replacing Vitaly Zakharchenko - who was sacked on Friday after being blamed for the deaths of civilians in last week's crackdown on protests.
"Stalin: Stop sending people to kill me! We've already captured five of them, one with a bomb and another with a rifle… If you don't stop sending killers, I'll send one to Moscow, and I won't have to send another" - Tito
Topic starter
17/03/2019 11:27 am
March 2014
Ukraine crisis: 'Illegal' Crimean referendum condemned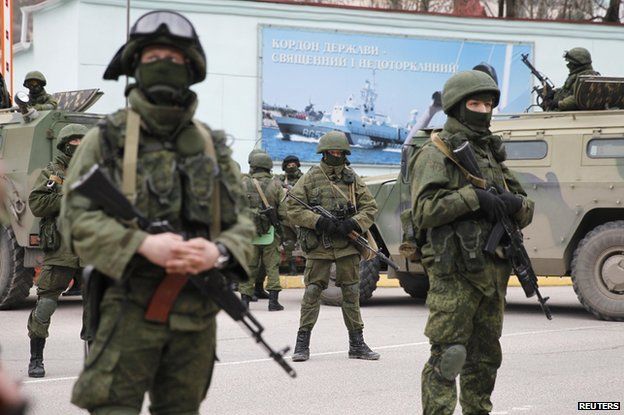 The EU and US have joined Ukraine's government in condemning as "illegal" a move by the Crimea region to set up a referendum to endorse joining Russia. The EU, meeting in Brussels, threatened "serious consequences" if Russia did not act to de-escalate the crisis. Crimean MPs earlier set a date of 20 March for a vote on the referendum.
Russian troops took de facto control of Crimea, whose population is mostly ethnic Russian, in the wake of the fall of Ukraine's pro-Moscow president. The Crimean parliament on Thursday said it had decided "to enter into the Russian Federation with the rights of a subject of the Russian Federation". It said it had asked Russian President Vladimir Putin "to start the procedure".
The EU said it was suspending talks with Moscow on easing travel restrictions on Russians entering the EU. It said that if Russia did not move to de-escalate the situation quickly, it would "decide on additional measures, such as travel bans, asset freezes and the cancellation of the EU-Russia summit". The EU statement said that "any further steps by the Russian Federation to destabilise the situation in Ukraine would lead to severe and far-reaching consequences... which will include a broad range of economic areas".
US President Barack Obama said the Crimea referendum would "violate the Ukrainian constitution and international law". He said there was a way to resolve the crisis with Russia through diplomacy but that "if the violation continues, the resolve of the US and its allies will remain firm". Mr Obama praised the "international unity on display at this moment".
Speaking in Dublin, Ukrainian former premier Yulia Tymoshenko made an emotional appeal for greater European integration. She said: "We are building a European nation - we are doing this and nobody can stop us. We owe this to those who died and to those who are living."
The BBC's Chris Morris in Brussels says it may still be difficult for the EU to agree on tougher sanctions. He says that although some states, particularly those close to Russia's border, argue that Europe must take a stand, most member states are desperate to avoid a lengthy economic conflict with Russia.
In a televised address, Ukraine's Interim President Olexander Turchynov denounced the referendum as "illegitimate and unnecessary, it contradicts the will of the Ukrainian people". He cited Article 73 of the Ukrainian constitution which says issues relating to borders must involve a "referendum across the whole of Ukraine". Mr Turchynov said: "Ukraine's territory within the boundaries recognised by the whole world is inviolable and sovereign." But Crimea's First Deputy PM Rustam Temirgaliev said Crimea viewed the new authorities in Kiev as illegitimate and that Crimea was now in Russia.
Pro-Russian gunmen had moved in to seize strategic sites in Crimea after Viktor Yanukovych was ousted as the president of Ukraine following months of protests in Kiev. The demonstrations - by Ukrainians seeking closer ties with the West - turned violent in mid-February with more than 90 people killed in clashes with police.
"Stalin: Stop sending people to kill me! We've already captured five of them, one with a bomb and another with a rifle… If you don't stop sending killers, I'll send one to Moscow, and I won't have to send another" - Tito
Topic starter
18/03/2019 4:20 pm
Crimea referendum: Voters 'back Russia union'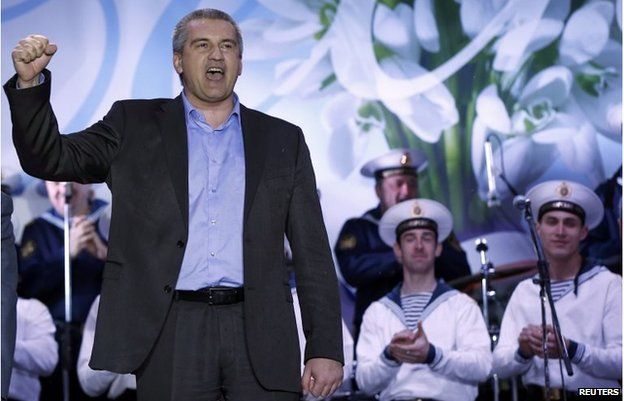 Some 95.5% of voters in Crimea have supported joining Russia, officials say, after half the votes have been counted in a disputed referendum. Crimea's leader says he will apply to join Russia on Monday. Russia's Vladimir Putin has said he will respect the Crimean people's wishes.Pro-Russian forces took control of Crimea in February. They moved in after Ukraine's pro-Moscow president Viktor Yanukovych was ousted after street protests.
Mr Putin and US President Barack Obama spoke over the phone earlier, with the Kremlin and the White House later releasing contrasting accounts of the conversation. The Kremlin said both men agreed to seek a way to stabilise Ukraine, and that Mr Putin had stressed that the Kiev government had failed to curb "rampant violence by ultra-nationalists". The White House said Mr Obama had insisted that the referendum was illegal and would never be accepted, and called for Moscow to support an international monitoring mission in eastern Ukraine. The EU said in a statement that the vote was "illegal and illegitimate and its outcome will not be recognised".
Sergei Aksyonov, Crimea's leader installed last month after the Russian takeover, celebrated the referendum on stage in Simferopol. Backed by the Russian national anthem, Russian flags, and the personnel of Russia's Black Sea fleet, he told supporters that Crimea was "going home".
Refat Chubarov, leader of the Tatars' unofficial parliament, said the referendum was illegal, and held in a hasty manner under the control of Russian troops. "The fate of our motherland cannot be decided in such a referendum under the shadows of the guns of soldiers," he told the BBC.
Away from the Crimea region, unrest continued in the south-east Ukrainian city of Donetsk. Pro-Russian protesters stormed the prosecutor's building shouting "Donetsk is a Russian city", and then broke into the local security services headquarters for the second time in two days.
"Stalin: Stop sending people to kill me! We've already captured five of them, one with a bomb and another with a rifle… If you don't stop sending killers, I'll send one to Moscow, and I won't have to send another" - Tito
Ukraine: Pro-Russians storm offices in Donetsk, Luhansk, Kharkiv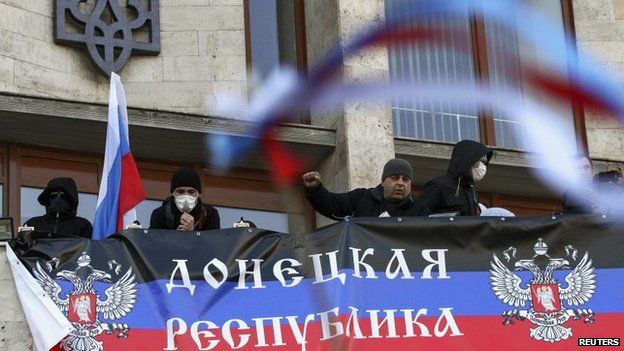 Pro-Russian protesters have stormed government buildings in three eastern Ukrainian cities. In Donetsk, Luhansk and Kharkiv they clashed with police, hung Russian flags from the buildings and called for a referendum on independence. Ukraine's acting president called an emergency security meeting in response. The unrest comes amid tensions between Russia and Ukraine over the removal of pro-Moscow President Viktor Yanukovych and Russia's annexation of Crimea. Russian President Vladimir Putin has said Moscow has the right to protect the Russian-speaking population there.
In Donetsk, in what was reportedly the day's most violent protest, a large group of activists broke away from a crowd rallying in the main city square to attack and occupy the regional government seat. After clashing with riot police and breaking through their lines to enter the building, they raised the Russian flag and hung a banner from the building. Protesters outside cheered and chanted: "Russia, Russia." Ihor Dyomin, a spokesman for Donetsk local police, said about 1,000 people had taken part in the storming of the building."
In Luhansk, police fired tear gas at dozens of protesters who broke into the local security service building in an attempt to force the release of 15 pro-Russian activists who were arrested earlier in the week and accused of plotting violent unrest. Local news reports said at least two people had been injured in clashes, and TV pictures from the scene showed a riot policeman being taken away on a stretcher. And in Kharkiv, several dozen people also entered the regional government building after breaking through police lines.
Ukraine's Interior Minister Arsen Avakov accused President Putin and Mr Yanukovych - who was forced from office in February following months of street protests and is now living in exile in Russia - of "ordering and paying for another wave of separatist turmoil in the country's east". In a message posted on his Facebook account, he said: "The people who have gathered are not many but they are very aggressive. The situation will be brought under control without bloodshed. But at the same time, a firm approach will be used against all who attack government buildings, law enforcement officers and other citizens." Tensions are running high between Ukraine and Russia, with thousands of Russian soldiers still said to be deployed along the border.
Topic starter
31/03/2019 11:11 am
April 2014
Ukraine: Putin signs Crimea annexation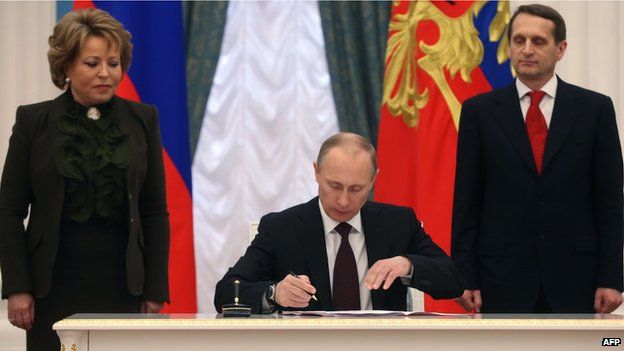 President Vladimir Putin has signed a law formalising Russia's takeover of Crimea from Ukraine, despite fresh sanctions from the EU and the US. The European Union's latest measures target 12 people involved in Russia's annexation of the peninsula. Earlier, Ukraine and the EU signed an accord forging closer political ties.
Separately, the Organisation for Security and Co-operation in Europe has agreed to send monitors to Ukraine, after Russia dropped objections. The six-month mission will initially consist of 100 international civilian monitors, who will be employed in nine regions of Ukraine - including the south-eastern areas rocked by violence between pro-Ukraine and pro-Russian activists.
The accord signed by the EU and Ukrainian Prime Minister Arseniy Yatsenyuk in Brussels on Friday contains the political part of the EU Association Agreement rejected by Viktor Yanukovych, who was then Ukraine's president. That decision triggered violent protests, Mr Yanukovych's eventual overthrow and Russia's subsequent move into Crimea.
In Crimea itself, forces allied to Russia have been seizing Ukrainian ships and taking over military bases. The new authorities in Crimea have invited those serving in the Ukrainian forces on the peninsula to switch sides and join the Russian military.
Mr Putin ordered fireworks displays for Moscow and Crimea on Friday night to celebrate the region becoming part of the Russian Federation. Mr Putin said Moscow would not retaliate for the latest EU sanctions - although the Russian foreign ministry said there would be a response.
"Stalin: Stop sending people to kill me! We've already captured five of them, one with a bomb and another with a rifle… If you don't stop sending killers, I'll send one to Moscow, and I won't have to send another" - Tito
Topic starter
31/03/2019 11:12 am
Nigeria unrest: Gunmen abduct 'about 100 schoolgirls'
Around 100 girls are thought to have been abducted in an attack on a school in north-east Nigeria, officials say. Gunmen reportedly arrived at the school in Chibok, Borno state, late last night, and ordered the hostel's teenage residents on to lorries. The attackers are believed to be from the Islamist group, Boko Haram, whose militants frequently target schools.
A government official in Borno state told the BBC around 100 girls were thought to have been abducted from the school. The exact number of missing students had yet to be established, as some of the girls had managed to return to their homes. Parents had earlier told the BBC that more than 200 students had been taken from the school.
Nigerian media reported that two members of the security forces had been killed, and residents said 170 houses were burnt down during the attack. Boko Haram emerged as a critic of Western-style education, and its militants frequently target schools and educational institutions. This year, the group's fighters have killed more than 1,500 civilians in three states in north-east Nigeria, which are currently under emergency rule. The government recently said that Boko Haram's activities were confined to that part of the country.
"Stalin: Stop sending people to kill me! We've already captured five of them, one with a bomb and another with a rifle… If you don't stop sending killers, I'll send one to Moscow, and I won't have to send another" - Tito
Topic starter
12/04/2019 11:38 am
June 2014
Iraq Conflict: ISIS begin large offensive as Iraqi army retreats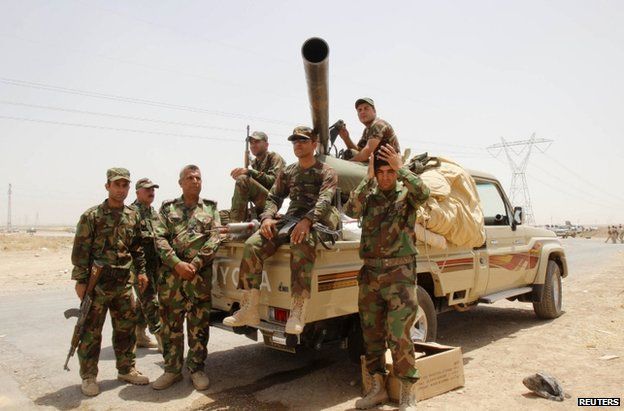 Several towns have been seized by ISIS and their allies as part of a large scale offensive which began at the beginning of the month. The governorates of Nineveh, Kirkuk, Saladin, and Diyala have come under sustained attack as ISIS has made its way through the country. The large city of Kirkut is now the primary target as the Iraq army has withdrawn from the region.
The Kurdistan Regional Government (KRG) and its military wing the Peshmerga has claimed that it has taken full control of Kirkut, a controversial city with a large population of Kurds and Iraqi Turkmen which sits outside the control of the KRG.
Local reports indicate that ISIS has seized several caches of military equipment originally given to the Iraqi government by the US and the UK. Additionally reports of systematic killings of Christians, Shia Muslims and Yazidi's have been reported in the areas captured by ISIS. Saddam Hussein's birth place of Tikrit is currently under siege with the ISIS forces seemingly pivoting towards a dual offensive towards the Kurdish capital of Arbil and the Iraqi capital of Baghdad.
Reports from the Iraqi Ministry of Defence claim that casualties have been "minimal" and that the retreat of the army was a "tactical regrouping." The leader of ISIS Abu Bakr al-Baghdadi released a video claiming that "victory was near."
"Stalin: Stop sending people to kill me! We've already captured five of them, one with a bomb and another with a rifle… If you don't stop sending killers, I'll send one to Moscow, and I won't have to send another" - Tito
RAF begins airstrikes in Iraq
The Royal Air Force have begun conducting airstrikes against ISIL targets in Iraq today, following the approval of military action against the terror group by the House of Commons yesterday.
The former Home Secretary and Defence Minister, Juliet Manning, had ordered HMS Illustrious into the Persian Gulf carrying a contingent of attack helicopters, as well as moving three squadrons of the RAF to the Akrotiri air base in Cyprus in preparation for the assault.
So far, airstrikes have been limited to supporting the Iraqi Armed Forces and the Kurdish Peshmerga against ISIL in Niveneh, Kirkuk, Saladin and Diyala, and have been conducted predominantly by "Reaper" drones with support from piloted Tornados.
The United Kingdom is the only major global power to be engaged in direct military action against ISIL, with the administration in Washington D.C having been reticent to act as of yet. The vote in Parliament to launch attacks on the Islamist group made headlines around the world, and has given significant political impetus to calls for similar votes in the United States, France, Australia and other major international military powers. The French President, François Hollande, has indicated that a vote could be tabled in the National Assembly on joining with Britain's operations within a matter of days.
In a statement, the Chief of the Defence Staff, Field Marshall Sir Nick Houghton, called the action "proportionate, responsible and carefully managed," and said that the military was acting "with the full authority of the Prime Minister following Parliament's decision to endorse action in Iraq."
Sir Nick indicated that it was "too early" to assess the efficacy of airstrikes, but said that there was "strong evidence" to suggest that a number of guerrilla camps had already been destroyed by the bombing campaign.
However, the UK Government is facing some criticism for launching military action without significant consultation with foreign partners. An official in the office of the European Union's High Representative for Foreign Affairs expressed "frustration" with what he called the "gung-ho, interventionist" position of the United Kingdom, and claimed that "the European Union found out about this at the same time as the rest of the world - when we woke up one morning and saw a vote before the British Parliament."
Rt Hon. Juliet Manning MP, MSc (UCL)
MP for Luton South
Secretary of State for the Home Department
Minister for Defence
Lord High Chancellor
Russia reacts to submarine troubles
The Russian Foreign Minister, Sergey Lavrov, has held a press conference in Moscow in response to the radiation leak onboard a British nuclear submarine operating in international waters north of Siberia. HMS Vanguard experienced difficulties yesterday and surfaced reporting a major leak of radioactive coolant, with the British Ministry of Defence opting to evacuate non-essential crew by helicopter.
Mr Lavrov had this to say.
At approximately 4pm Moscow time yesterday, the Russian armed forces detected that a submarine had surfaced in the Kara sea. Upon further investigation, we learnt that the vessel, which was identified as a British nuclear-armed submarine of the Vanguard class, was suffering some kind of emergency and had made contact with the British government to seek instructions as to how to proceed.

Russian military aircraft were sent to patrol the area and observed an evacuation of personnel from the vessel by helicopter, at which point we made an offer to the British government that the submarine could dock at a Russian port if it needed to. We do not understand, having since learnt that the problem onboard was a radiation leak affecting the health of personnel, why the British declined to accept our offer and instead chose to order the vessel to sail over 1,000 nautical miles to the nearest military port in Norway, placing the remaining crew at an enhanced risk of radiation poisoning.

Russia must express its severe concern about several parts of this worrying story; first, we are concerned to have learnt that British nuclear-armed vessels appear to be routinely patrolling the seas adjacent to Russian territory. This suggests that contrary to claims otherwise, British nuclear policy remains directed primarily at the Russian Federation and against the people of Russia. Second, we are concerned that this radioactive incident may have caused contamination of the local marine environment as a result of apparent British negligence, and we have received no assurances from London that such concerns can be mitigated. Third, it is our view that this incident makes clear the inherent unreliability of British nuclear technology, which places into question the viability of British nuclear policy and the wider aggressive, neo-imperial strategy of the British armed forces in seeking to act as a global policeman at a time of increased international tension.

Russia is calling upon the British government to immediately shut down its programme of operating nuclear submarines until such a time as it can guarantee no further risk to the marine environment due to radiation leaks. Further, we are calling upon the British to cease and desist from aggressive and provocative secret naval patrols in the vicinity of the Russian area of interest. Finally, we are calling upon the United States of America to disavow further cooperation with the British in terms of nuclear weapons technology until the world can be assured that British vessels pose no threat to the security and environment of the world.
Rt Hon. Juliet Manning MP, MSc (UCL)
MP for Luton South
Secretary of State for the Home Department
Minister for Defence
Lord High Chancellor
Sony Pictures computer system hacked in online attack
Sony Pictures Entertainment has been targeted by computer hackers in an attack which reports say forced it shut down its systems on Monday.
A skull appeared on computer screens along with a message threatening to release data "secrets" if undisclosed demands were not met, reports said.
The message showed "#GOP" indicating a group called Guardians of Peace was behind the attack.
Sony has issued a statement saying the firm is investigating the "IT matter".
The tech firm has reportedly shut down its computer network as a precaution and advised employees that resolving the situation could take anywhere from one day to three weeks.
The BBC understands US Government Officials have been briefed about the attack which took Sony Pictures Entertainment offline. An unnamed source told the BBC "all avenues are being investigated; we cannot rule out this was a state actor".