News Magazines
Topic starter
12/02/2019 4:42 pm
News magazines are that - news papers, but magazines. Often marketed to more wonkish or politically inclined minds, the three most popular examples are The Economist (broadly centrist), The Spectator (on the right) and The New Statesman (on the left). 
Going back would be the worst thing Labour could do
Labour's leadership has taken a number of twists and turns already. With most high profile candidates ruling themselves out, the Party has been left with a choice of three largely unknown MPs - and only two who have so far given any public indication of their political beliefs.
Neither of them represent Miliband's soft left middle ground. Neither would struggle to define themselves against the heir apparent older brother, either. The real question for them is whether they can take Labour beyond its current stagnation. 
Juliet Manning needs to show us how her self-described New Labour or "Blairite" beliefs are still relevant in an age of austerity and real public anger about poverty, inequality, and injustice. It won't be enough to rush for the crowded centre ground and win a thumping majority purely from triangulation and a red rosette. What does the centre in the centre-left mean in a world more extreme and dangerous than the one that gave birth to New Labour? David Miliband tried and failed to answer those questions.
Ari Suchet, on the other hand, needs to prove that her left-wing views are not just a rehash of an even older Labour tradition of hopeless idealism. History is full of well meaning Labour MPs with grand ambitions to remake the country but who fail to appeal to the real things that matter to ordinary people, and what they look to their politicians for. Nationalisation is a word and a policy for politicos, not plumbers. Suchet could turn that around and turn the ideals of the left into a tangible platform for the modern era, but she will need to do better than her uneven performance on Newsnight to persuade a sceptical public. If not, she could join the glowing list of Labour almost-beens with Bevan, Foot, and Benn, who stopped a foot short of greatness.
Both candidates have a real shot, and it is still possible for Emma Thornberry to set out a compelling vision too and overtake both. But unless they can set out what their ideas mean for the future of the country and the party, they will all too likely end up getting defined by the past their policies hark back to instead.
Suchet deserves a chance to change the Labour Party
Despite an odd leadership debate – "I would advise reading Kapital" is rarely heard anywhere in this century – Labour's leadership election has been conducted – mostly – with dignity and with an exchange of ideas not barbs among its leading candidates. That has been in sharp contrast with the Conservatives.
That makes our decision on who to endorse harder, because neither main candidate is perfect but both are competent.
Manning is a contradiction. On one hand, we are delighted to hear a Labour candidate talk so openly about a higher minimum wage, investment in housing, and scrapping the trident replacement. On the other, the idea of a new generation of grammar schools is nearly comical, as is the danger of opening back up the Syria debate. And she does not offer the clear repudiation of Tory austerity the country needs.
Suchet has a decent set of ideas, but they are not yet fully formed into a vision for the country yet. And her performances in the press have been uneven, if improving. A difficult showing on Newsnight at the beginning of the campaign has been mostly forgotten, and her performance in the leaders debate was solid.
Ultimately, we would cast our ballot for Ari Suchet. Her ideas, and how she approaches selling them, need work. She will need to compromise to unite her party, including with Juliet Manning – with whom she seems to share a genuine comradery. But she is the candidate who seems to have grasped the need for change in party and country. Given that, she deserves the chance to offer that change.
Topic starter
17/02/2019 11:37 pm

I hate myself for saying it, but Deborah Carpenter is the best choice
Fraser Nelson sets out The Spectator's view.
Well, well, well. Every Conservative election promises entertainment, but I'm not quite sure anyone was expecting this. Sure, there's no risk that the Conservative's next campaign motto will be 'I would advise reading Kapital', but we've had an election fraught with election leaks, gossip and intrigue.
Some encouraging ideas have been floated from all of the candidates. We think the best ones presented have been from Jonathan Horncastle: innovative, interesting and in line with the comfortable direction set forwards by Cameron - we would like to see a Conservative government embrace his spirit of localism in future. It is as election winning and it is true to the principles of the broad right, and it leaves him with the best platform.
And yet he disappoints on a sore issue for the party: the European Union. There was little nuance in his argument: it's a good thing, full stop, no questions asked apparently. We respect the debate in the party, but it is nigh time the Conservative Party had a good debate on the European Union and - as much as it might horrify the metropolitan establishment - leaving it. 
That leaves Calhoun and Cambel. Calhoun outlined a good view, but dropped out - and even then, as much as we admire his principles and hope he champions them from the frontbench, he is not someone who could run a stable government either with the Liberal Democrats or with the broad tent of the Conservative Party. His view on grammar schools also threatens to upend the competition and choice encouraging reforms put forward by the Conservative Party so far. Gove's education reforms must be strengthened, not thrown in the scrapheap for 1950s nostalgia. Not to mention while Calhourn is making the right conclusion, he hasn't found the right route to it - Brexit is about going forwards and paving a new way, not about hoping we'll stumble backwards into the kind of statist, insular economy we were 'fine' in. 
And Cambel? Take all of Calhourn's flaws and none of his strengths and you get a candidate who has put herself forward as a unity candidate but who has left a trail of destruction in her wake. If this is her leadership campaign, we're nervous to see her premiership, especially if those supposed VAT hikes have any semblance of truth.
Deborah Carpenter on every single individual issue falls short - a business as usual vision for the country with a poor view on the European Union. And yet she still comes out of it as the best candidate and certainly the most Prime Ministerial one. As it happens, business as usual is serving this country fine, with the economy getting into shape, and her mind seems to be a little more open than Horncastle, with her admitting there are at least some structural reforms to be made. Without offering a referendum as leverage, those reforms are unlikely to be achieved, but at least there'll be a working government and united Conservative Party there to achieve them. 
Topic starter
19/02/2019 11:04 am
Liberalism - An Opportunity, or the end?
The election of Meredith Hansen-Charles may have given those who believe in a free, open society optimistic - but she faces challenges ahead, and the forces of regressive politics lurk on the horizon.
And there we have it, Meredith Hansen-Charles has been elected as the new leader of the Liberal Democrats, replacing Nick Clegg who left them in government but out of public favour. This seems like an encouraging sign for those who believe in a more open and tolerant society.
But there appear to be many more negatives than positives lying on the horizon, both for the Liberal Democrats and the state of British politics altogether. The Liberal Democrats have often been a positive force in the coalition, encouraging common sense of decent policies such as the scrapping of the ID card scheme and lifting the poorest out of taxation altogether. They also have been a force that mitigates the more authoritarian instincts of the Conservative Party.
With the Conservative belief in open markets combined with the Liberal Democrat belief in giving power from the state to people, we've had a winning combination which should encourage those who believe in liberalism everywhere. It is the biggest chance we have, and it is under threat as it pursues policies that alienate as much as they liberate and threatens to be torn apart in a party tug of war.
Hansen-Charles is partially responsible for this, and though she's shied from criticising the coalition bluntly she also has made it clear she wouldn't be afraid to pull the plug and she wants this winning formula to change.
She would be wrong to pull the plug on this government - but when you see some the Prime Minister's proposals, you can't blame her. Candidates through the Conservative race have wholeheartedly endorsed regressive taxation, state intervention in the free press, state sponsored elitism in our schools and isolationism on the world stage, from Syria and from the European Union. Some of those ideas were floated by the victor, and even the losers could have a huge voice in cabinet. That leaves Britain and the world a darker and more dangerous place.
Hansen-Charles needs to see if Cambel, even those she may profoundly disagree with her, is willing to play ball before deciding to withdraw the Liberal Democrats from the coalition and removing their voice from government. But the Prime Minister must cooperate too. The coalition agreement must be largely stuck to, but both parties must accept with a change in leadership there must be an open mind to a change in agreement. Renegotiations have happened before; they can happen again.
But Hansen-Charles' big challenges don't end with governing: we could very well have an election in a month or in 2015, and she must be prepared. Since getting into coalition the Liberal Democrats' polling position has been at its most dire in decades, though there has been a small uptick. While she must stick to the coalition agreement, she must find new ways to appeal to voters. Striking that balance will be incredibly difficult and fraught, if not impossible. Hansen-Charles may have to reach the conclusion that in order to expand her electoral coalition, she may have to upset her current one, which will lead to difficult decisions. She may have to realise there will be moments she will have to pick between country and party, just as Nick Clegg had to his political demise.
Hansen-Charles can rest easy knowing that Cambel is much less likely than Cameron to offer a liberal or moderate Conservatism that can eat into Liberal Democrat seats down South, but Cambel, despite multiple campaign disasters, still secured a comfortable victory - perhaps that tenacity can be repeated. Labour's new leader, on the other hand, presents her own threat, however easy she may be dismissed by others. Suchet offers a progressive view that is unashamedly pro European and pro immigration. Finding an alternative to Labour is crucial, especially for Hansen-Charles who is in Cambridge, a seat that threatens to tip red.
Hansen-Charles has yet to release a full, in the flesh platform, and must be given time to govern and to come up with her own ideas: but the Liberal Democrats must offer a progressive, open alternative as regressive forces grow in both the two major parties, the SNP plays with economic populism North of the border and UKIP flares cultural tensions through the whole country. It is vital the Liberal Democrats succeed. But to do that they must be a balancing act, a variety of contradictions - they must cooperate with the coalition and ruthlessly challenge it; right their wrongs without wronging their rights; cling onto their current electoral coalition whilst appealing to a broad base which includes voters that abandoned the Liberal Democrats over two years ago. We don't know how that can be done. We hope Meredith Hansen-Charles does.
Fury at "Equality" Minister who voted against gay marriage
Two step forwards, and one back. That's always the way, but we can't help but be put out that just months after our Parliament took the historic step - against the vote of the majority of Tory MPs - to legalise same sex marriage, one coalition partner nearly elects an anti-gay "liberal" and the other appoints an "Equalities" Minister who voted.... against equal marriage.
We get it. The Tories don't actually have a deep pool of people who enthusiastically supported the change, and it gets harder when you put aside the Cameron faction in Government now fallen from grace. But was there not a single MP, not one, from the 361 that make up the coalition parties, that could have been a better choice?
Instead, we now have an anti equal marriage Minister in charge of the implementation of the landmark equality legislation of the 21st Century.
David Cameron was a great personal advocate of LGBT+ equality, and on that matter if nothing else he will be missed. But this is yet more proof, if we needed it, that the Tories just haven't changed as much as they want us to believe. We find it had to believe that the Lib Dems can possibly approve of the views of their colleague at the cabinet table - and we do not think it is t oo much to ask to expect them to stand up and fight for us.
A Liberal Revolution in Justice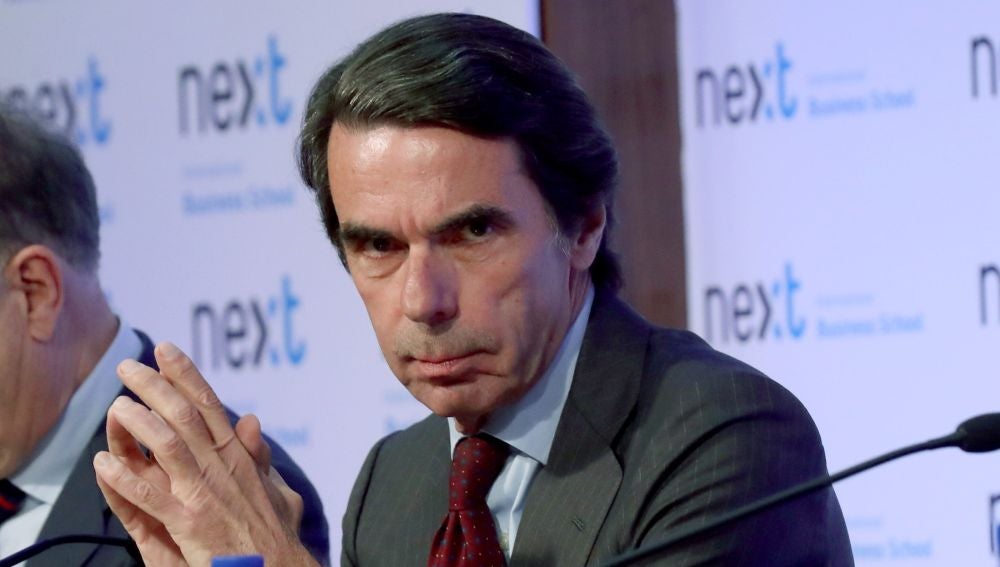 Who's the biggest Liberal in government right now? No, it's not the most dangerous woman in Britain. It's the man who's job it is - once the criminals are caught - to keep them behind bars, rehabilitate them, and keep us safe after the police get the bad guy. Andrew Summer - Secretary of State for Justice.
This is not the first time the Coalition has appointed a man to pursue a liberal agenda in Justice. Ken Clarke - secret courts and legal aid aside - tried to crack down on short prison terms, refocus prisons on rehabilitation and work, and open up the judiciary to different backgrounds. In doing so he ran afoul of his own party, but did good work for two years. The man who replaced him, Chris Grayling, took exactly the opposite approach, cracking down on simple cautions and turning prison policy on its head again.
His replacement, Andrew Summer, has flipped the dial back. His first acts have been to pardon all gay people convicted on now-defunct laws and to reverse one of Grayling's flagship prison policies of banning books and steel string guitars in prisons. 
It is a welcome shift, but it will inevitably make parts of his party uncomfortable, particularly if he starts to translate this liberal approach into the more bread and butter issues in his department. The truth, of course, is that Britain's prison system is on the verge of cracking. Britain has too many prisons, too few prison officers to police them, and no systematic culture of rehabilitating them. Outsourcing prison management has saved costs, but the prison system feels more like a revolving door than ever. Grayling's answer to that was more prison places and prisoners behind bars for longer - which, unfortunately for him, was always going to be affordable in an age of austerity and with a Chancellor more disposed to the opposite view.
The Government is now on its third Justice Secretary and seems to be shifting - again - to the answer being cutting the prison population and refocusing on rehabilitation. That will almost certainly cause a difficulty with his party. But it is probably the best answer for the country.
Topic starter
02/03/2019 2:03 pm
Labour's Shadow Cabinet is united - it's time Tories got that memo.
Cambel leaks, firefighter strikes, Scottish independence white paper, NHS winter of discontent, instability in Ukraine - I promise I'm not relaying a dodgy Billy Joel rehash, I'm just explaining all of the news stories that got more traction in recent months than the fact Labour have presented us with a new Shadow Cabinet. 
The announcement of the Shadow Cabinet has highlighted that the Labour Party has, after conducting a decent and civil leadership campaign, come together in a unified and dignified way. Ari Suchet has drawn together many wings and talents of the party and set them up with roles they have seemed to fit well in - such as James Wilson as Shadow Chancellor and Juliet Manning, the leadership rival, in Home. It has shone a light on Labour's strength: its unity, its diversity and a sense of broad church it arguably hasn't seen since the Wilson era.
It has also shone light on its weakness: its lack of voice in the press. Labour have said little in the press about their shadow cabinet other than the announcement, and have barely made a squeak since. The Conservatives have been active in the press for worse (their many scandals), and, increasingly for better, such as to champion their achievements and to attack the Labour Party's image, tax/spend policies etc without the Labour Party bothering to attack itself. If the Labour Party loses the next election, it will do so without even whimpering, because it's completely silent.
That doesn't mean it's inactive: the Shadow Cabinet and backbenchers have made their media appearances. They've contributed in Parliament, scrutinising as necessary. They've even done speeches that vary from alright, such as the Shadow Education Secretary's, to pretty great such as Juliet Manning's. But there's been no media push on why this is great. Twitter opens new doors, but it mostly appeals just to ideological bubbles. The Labour Party needs to get journalists to carry their message - and to carry their message with a positive spin - if they want the most crucial voters to hear them. 
That is where William Croft, the Tories' new favourite media savvy cheerleader, succeeds. He has effectively utilised the media to push out messages. The problem is voters don't really buy, from what they see, part of his message: trying to play Labour MPs as being divided 'for' or 'against' the deal doesn't work when Labour MPs have unanimously picked an effective get out of jail card: 'we just support firemen, however they vote' (and even where they have gone off that message, their statements aren't contradictory unless you're deliberately trying to stir a pot).
But then again - the Labour Party isn't in the press defending itself. And if you repeat a lie and there's nobody there to tell the truth, people are just going to believe it. 
Topic starter
05/03/2019 9:50 pm

What the Conservative Party should look like
The work done by David Cameron to modernise the Conservative Party should not be underestimated. Looking at the two most recent manifestoes ran on before his leadership, in 2001 and 2005, you find a very different party. Eurosceptic and anti-immigration pledges litter both platforms. Putting my instinctive resistance to those policies aside, one thing was made very clear in 2001 and 2005 - traditionalist messages do not work in a modern nation.
I'm not running for leader of the Conservatives. There is, however, quite a clear picture in my head of what the party should be, and how it should look. There are three principles which guide this picture; modernity, responsibility, and civility. If we heed the messages of past elections, and follow these principles, I believe that we can not just be an election-winning party, but a party that deserves to govern.
Modernity is a vital principle. We cannot continue being years behind parties like the Liberal Democrats on key social issues. The obvious economic and social benefits of immigration should be embraced, not resisted. We have made strides in recent years - I'm very proud to have voted, alongside over one hundred of my colleagues, to legalise gay marriage - but the fight for progress cannot stop. Modernity is key to our success going forward.
Responsibility is an attitude that should be as Conservative as any. It is not a merely economic term, though fiscal restrictions and a commitment to reducing the deficit are important. It means putting forward a vision to guide the nation, not be guided by short-term whims. We should continue to be committed to David Cameron's ideal of an "open, flexible Europe" and reject populist calls for a divisive referendum on our membership.
Civility is an attitude that is sometimes less innate to the party than it should be. Nobody should live a life of misery, poverty, or be denied their humanity under our party. There was no choice but to reduce public spending, and I respect the economic need to reduce the deficit, but we could have done more to reduce the burden on the worst off. Now the height of crisis is over, we should move past a 'deserving and un-deserving' view on the poor, and re-commit to the welfare state that our party helped to create.
These principles will not be adopted overnight. Even under David Cameron, bones were thrown at the less savoury and more extreme flanks of the party - leaving the moderate EPP for the eurosceptic ECR at a European level is a good example. Despite this decision, I still believe in the ideal of a Conservative Party that would be proud to be allied with leaders like Angela Merkel, not one willing to cater to populism.
Whatever comes next for this country, and for the Conservative Party, I will continue to fight for my principles. The ideal of a party that values modernity, responsibility, and civility is not dead by any means, even if reckless pledges are putting it at risk. Moderates from across the political spectrum should join me in fighting for those principles.
By Alex Cardigan MP.
This post was modified 2 years ago by
Nathan
Despite Their Lead Labour Still Has Troubles in its Ranks
Ari Suchet looks poised to become the most left wing Prime Minister Britain has ever had, she hails from a tradition of the party that has never really held any hopes of leading it into government, or really leading the party. It's this fact that has caused some unease among Labour MPs, specifically around immigration and a referendum on the EU, but this has also spread to some significant anger among some Scottish Labour MPs who fear Ms Suchet would rather be pure and Scotland out of the UK than work with other parties and keep Scotland in.
It is worth noting that this anger and dissatisfaction isn't confined to New Labourite MPs or MPs who hail from a more Old Labour, but not left wing tradition. Prominent left wing veteran MP Michael Meacher complained that "I agree with Ari on damn near everything, more than I agreed with any other Labour leader, but they're not doing the work. Shadow Ministers aren't responding to statements, they're spending their time plotting in their offices, if this carried on into government I don't know how we'd get anything done."
Labour MP Ian Austin has also been seething not too far under the surface recently getting into a shouting match with MPs who nominated Ms Suchet, claiming that they wanted to "overrun" his constituency with immigrants. Ian Austin is rumoured to be speaking with some of his more like minded colleagues on immigration is an attempt to ensure that if Ms Suchet loses the next election she steps down a move likely to cause significant controversy.
Next, there are Scottish Labour MPs such as Ian Murray who is now openly expressing his anger at the party trying to convince Scottish Labour not to be part of the cross-party campaign to keep Scotland within the UK. Murray himself is said to be mindful of the SNPs dramatic rise in the polls and fears a splitting of the unionist vote because of the parties attitude would leave him behind the SNP in Edinburgh South.
Finally there are the MPs who feel quite strongly that there does need to be a referendum on membership of the EU, this group often overlaps with the section of the PLP who are concerned about immigration. Quite what that says about those MPs, I'll leave for the time being. This group includes MPs like John Mann and Tony Brearly, who recently confirmed his support for an EU referendum on twitter (though it's fair to say John Mann is more fundamentally opposed to Ms Suchet than Tony Brearly is.)
The comfort for Ms Suchet is that these dissatisfied groups seem to be small in number and confined to MPs who are either somewhat sympathetic to her agenda or are so marginal that the mainstream of the PLP aren't inclined to listen to them. However, Ari Suchet will need these MPs to vote alongside her if she goes into government and if the Conservatives close the gap much more, a lot of these marginal groups will begin to wield quite a lot of power.
"Stalin: Stop sending people to kill me! We've already captured five of them, one with a bomb and another with a rifle… If you don't stop sending killers, I'll send one to Moscow, and I won't have to send another" - Tito
Time for a new liberal coalition
Britain's election may feel like it has come a year early, but in reality the coalition lasted much longer than almost anybody had anticipated. Its end was probably inevitable that the last coalition would end as soon as its leaders left; that both parties wanted to express their independence is hardly a surprise so close to an election.
This election is a chance for Britain to elect a new liberal coalition of the Liberal Democrats and Dylan Macmillan's Conservative Party. The two parties are, with their current leaders and platforms, probably closer than they were in 2010. The Conservatives, with a small number of objectionable exceptions, have fully embraced the liberal conservatism that brought David Cameron his success. 
A new liberal coalition would be an opportunity for Dylan Macmillan to ditch those policies he clearly himself finds objectionable - including a meaningless and divisive referendum on EU membership - and for both parties to recommit to the policies that made their first term so successful - sensible deficit reduction, deregulation, liberal justice reforms, constitutional reform, and public service reform. Their comparative platforms are a huge opportunity for Britain, and British voters should grasp that opportunity when they cast their votes in 10 April. The best way to do that is a strong Liberal Democrat voice in Parliament - therefore we encourage our readers to vote for the Liberal Democrats.
This post was modified 2 years ago 3 times by
Steve
Ari Suchet will be the UK's most left wing PM but how did she get there and how far can she go?
When people think of a Prime Minister, they usually imagine someone who sits comfortably in the centre of politics in their age, or as Ari Suchet hopes to be a politician that redefines the centre. She hasn't had very long to do so, but a few months into her leadership she has a chance to change the language of politics. Of course she'll have two major roadblocks, her likely coalition partners the Lib Dems will want a more moderate path to be charted. The other will be her own party. It's no secret that members of the PLP are typically well to the right of where Ari Suchet would place herself almost to the point that some prefer the prospect of coalition to a majority Labour government.
Ms Suchet has run a quiet Labour Party, with none of the flair of the Liberal Democrats and none of the drama of the Conservatives. This makes it hard to see her narrow victory in the election as anything other than a victory by default. That doesn't mean that it was an unearned victory, indeed were it not for the party's difficulties through the first 3 quarters of the campaign Labour might well have made good on their early poll leads.
The party managed to do just enough, Ms Suchet being seen as a credible opponent of austerity, her opposition to tuition fees and the end of the reviled "Bedroom Tax" all served to attract enough voters to give her a plurality. Her top team consisted of capable media performers, both Juliet Manning and Jack Woods making substantial and important contributions through the campaign. There are of course challenges, businesses are nervous about the prospect of nationalisation even if it's popular with the country, a rise on the bank levy has made some economists anxious. Critically the commitment to deficit reduction is still there, calming some fears and angering some on the left of the party, though that is perhaps the point of the policy.
Many pundits suggested that Labour could never win with a leader on the left of the party, Ms Suchet overcame that challenge. Ms Suchet now has the challenge of delivering on her commitments in a coalition government. As we saw with the way the Tories were disposed of by the public they don't appear to be in an understanding mood about compromise even though an argument could be made that's exactly what they asked for with the past two election results. She will need to navigate not just the Lib Dems, but the right of her own party in the hopes that her government turns around the lives of enough people that perhaps she can take that final step and enter Downing Street as the leader of a majority government.
"Stalin: Stop sending people to kill me! We've already captured five of them, one with a bomb and another with a rifle… If you don't stop sending killers, I'll send one to Moscow, and I won't have to send another" - Tito
What does MHC's appointment at the FCO tell us about how UK foreign policy might change?
It has been almost 80 years since anyone from Britain's Liberal Tradition has held the post of Foreign Secretary, the last one was Sir John Simon under Ramsay MacDonald's second national government. The fact that Ari Suchet gave the FCO to her Deputy Prime Minister tells us two things off the bat. One is that she has recognised that while she won the election, she needed to be more flexible than Dylan Macmillan in her dealings with them. The other is that she may be willing to accept a more muscular approach on foreign policy for the sake of her domestic agenda being at least mostly achieved.
Some of the harsher critics on the left of her party and beyond find themselves uncomfortable with MHC, she voted for intervention into Syria a position that most of the PLP voted against. It isn't just the usual suspects who feel uncomfortable and not all of it is because of her policies, many Labour MPs after all are in favour of a more interventionist policy abroad, but have been cowed by the fallout of the Iraq War. One prominent left-wing critic said that MHC and the Lib Dem coalition would lead to "Progress within and Imperialism without."
Though of course it will not be that simple. Government policy will be agreed at a table where Labour significantly outnumber the Lib Dems and while you can expect MHC to have her own views on UK foreign policy, she will be conscious that foreign policy is not a vote winner and so may not be worth digging in over.
However, there are issues brewing, Ukraine is as unstable as ever, with Crimea joining Russia and rebels taking control in the east of the country. ISIS still holds large swathes of territory in Iraq and Syria and look likely to begin an offensive imminently against unprepared Iraqi and Kurdish forces. There is as ever a variety of issues plaguing the African continent with Boko Haram and devastating internal conflicts rife. The US will be made nervous by the election of Ari Suchet and will likely look to MHC to be a moderating force on the Prime Minister, keen to ensure that the UK remains a steadfast ally. Meanwhile the EU will be breathing a sigh of relief that the top of the British government is occupied by unashamedly pro-EU and pro-Immigration voices.
How MHC and Ari Suchet react to all of these pressures and expectations from allies will be crucial, if MHC insists that intervention in Syria is the right course of action and Ari Suchet disagrees, what then? The two clearly have a stronger working relationship that MHC and Mary Cambel, but could it survive such a strong disagreement?
For those of us who perhaps hoped that UK foreign policy would become more coherent and consistent, a more patient and effective policy we may yet be disappointed. It seems that by conceding the Foreign Office to MHC, Ari Suchet has said that it will be "business as usual." While that might be disappointing, if the price of a progressive government is a conventional foreign policy, then to many it will be a price worth paying.
"Stalin: Stop sending people to kill me! We've already captured five of them, one with a bomb and another with a rifle… If you don't stop sending killers, I'll send one to Moscow, and I won't have to send another" - Tito
Topic starter
19/04/2019 2:39 pm
The coalition have thrown all their cards on the table - that can only be a bad thing.
Supporters of constitutional reform have every reason to be optimistic - they have a government that is dedicated to the cause, both parties in the coalition having thrown themselves into a constitutional reform project wholeheartedly. No referendums, no compromise, no ifs or buts: electoral reform is on the agenda.
So dedicated are they they've put forward a great reform bill, which would be an overhaul of Britain's constitution, devolving powers to Wales and Cornwall, lowering the voting age, introducing STV as the electoral system and requiring the House of Lords to be elected. Many of these ideas are good at best and deserve consideration at worst - which is a shame the government has played its hand badly.
The reform bill - dubbed 'Great Reform' bill by its supporters (or 'Radical Revolution' bill by its detractors) makes sense from some political standpoints, it provides a welcome distraction following the government's budget debacle and the spin is easy to see - its bold, its new, it provides a fundamental change that the United Kingdom needs.
It's a shame this is the wrong tactic, even if you support the package of reforms. Firstly, even supporters of constitutional reform need to know its a bold and tricky package that can't be pushed through bullishly - it deserves careful consideration, contemplation and most importantly compromise to get the country and its elected representatives at least tentatively on board going forwards. To be running into this project with full force after a huge budget controversy, without the contemplation of anyone but government (seemingly) seems absurd. This can't be seen as the Prime Minister using the last of her political capital because it's unlikely she has the political capital for this bill.
Secondly, on the point of compromise and no consultation, this bill cannot pass without huge support from the PLP. In the higher ranks of the Labour government there's support for it - and the Labour backbencher are largely on board, but it seems unlikely they're on board enough. Putting this bill as a big reform package compromises this in a big way: many in the PLP are electoral reform sceptic, but support Lords reform. Or even vice versa. Or maybe they support both, but not Cornish devolution or lowering the voting age.
As cynical it is, constitutional issues are likely best won on a divide and conquer basis. It appears as if it can unite a small but potentially significant and wide variety of the PLP against it, with former Manning ally and Suchet Shadow Cabinet Minister Bertie Wilson coming out against. Some Labour backbenchers, such as Dennis Skinner, Emily Thornberry and Caroline Flint have expressed concern and are reportedly uniting to write to the Prime Minister and request she withdraw the bill. There are rumours that the General Secretary of the TUC, Frances O'Grady, is at the heart of this behind the scenes movement, which has voices from the hard left to the old right of the party. 
The government has also potentially lost a supporter in the UK Independence Party, which is for electoral reform but likely much more lukewarm if not outright hostile to the rest of the constitutional reform package. There's still a strong possibility the bill could pass, but the government have reduced certainties to possibilities. 
Thirdly the government have surrendered a huge attack against Dylan Macmillan. Lords reform could have been inevitable, because Macmillan would have almost been obliged to vote for it - and if he didn't, attacks on his character which have had a sore impact, such as his tendency to do what is politically expedient, would have resurfaced in a painful way - especially following explosive revelations made by Alex Cardigan. Dylan Macmillan has supported Lords reform, but he hasn't supported electoral reform, or lowering the voting age, or a few of the other proposals within the bill. Frankly, in the same way UKIP do, Macmillan has a perfect rationale for opposing the bill - his opposition will, in the eyes of most, be justified.
Perhaps the government might manage to pass this bill, and make a huge mark on history - perhaps it will improve their standing in the eyes of the public too to present such a bold and reformist agenda and to implement it successfully. But that is not a risk they should be taking in the way they are taking it - there is a way to win on constitutional issues, but the government have neglected it in favour of bullishness.