The Guardian
Topic starter
12/02/2019 4:36 pm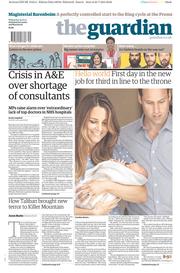 Daily newspaper often seen as being on the mainstream left of political opinion. It is increasingly shifting onto a digital platform and has had success in doing so. 
2010 General Election Endorsement: Liberal Democrats.
2014 General Election Endorsement: Labour
This topic was modified 2 years ago by
Nathan
The Left Resurgent: How Ari Suchet Resurrected Socialism
The Labour party has elected its first female leader, a momentous milestone for the party that has historically stood for the rights of women. The more fascinating aspect is where in the party Ari Suchet hails from, she hails from an unashamedly left wing anti austerity, pro-immigration and pro-EU wing of the party.
To be clear, this should be considered distinct from the wing of the party that makes up the Socialist Campaign Group, often derided as the sealed tomb of the left. Ms Suchet shares none of their historic euroscepticism, represents much more socially liberal part of the country than a lot of their MPs (though some are her parliamentary neighbours). This is a form of socialism that is passionate, as Ms Suchet often was during the contest and has the makings of a dynamic force that could propel Labour over the line at the next election.
The first and most difficult step for any left-wing candidate in the Labour party is to get the nominations required to get on the ballot, John McDonnell once again tried, but only mustered 7 nominations, most of whom ended up backing Emma Thornberry alongside other MPs considered to sit on the left of the party. Ms Suchet found some of her fellow left-wingers to give her their nominations and upon realising the kind of Blairism that her main rival, Juliet Manning was presenting managed to gather the nominations of a lot of MPs who sit on the party's "soft left".
Then came the party's infamous Channel 4 debate, highlighted by Emma Thornberry's early shouting of the word "CAPITAL" in response to the first question. The outburst and overall poor performance of hers meant a lot of the left in the party at large and the unions would feel no choice other than to vote for Ms Suchet. While Ms Thornberry would be condemned to only win 2% of the electoral college vote, a sign that she was not ready to face the rigour of a leadership contest against comparatively capable contenders. While the media consensus was that Juliet Manning had performed better in the debate than Ms Suchet, there was a lot of consternation in all parts of the Labour party about her stance on Grammar Schools.
This led to a large number of MPs, choosing to back a candidate from the left of the party. MPs who would rather be caught dead than in a room with the Socialist Campaign Group or the MPs in their political vicinity were now voting together to stop what they saw as a divisive and dangerous leader who would ignite furious party rows. However, privately some Labour MPs who voted for Ms Manning felt that she was right to challenge the party's taboo on Grammar Schools and had made a persuasive case that they appreciated, though didn't necessarily agree with. Others who voted for Ms Manning felt that a party led from the left would lack any sort of economic credibility and that Labour had to show it "learned its lesson". There was also the issue of the large number of abstentions and votes for Dara (a reference to a twitter spat.) a significant number of MPs couldn't bring themselves to vote for any of the 3 candidates fearing that they would doom the party one way or another.
These abstentions, which most likely would have been votes for a moderate on the right of the party opened the path for Ms Suchet. The membership still voted for Ms Manning, this is after all the party where David Miliband came out on top of his brother with the membership, but once again clearly enough of them feel that the days of the New Labour formula being the path to victory has ended to hand victory to the left. Unions and affiliates understandably rattled by the prospect of a pro-Grammar School Labour leader, swung behind Ms Suchet to deliver her victory.
The question is can she translate that victory into gains in the next election. The initial set of polls show that the party has taken a hit, though this is more likely a function of the manner of the leadership contest than a verdict on Ms Suchet. Based on the polling average, she would form a majority government if an election were held today, the question is can she build on this foundation and bring Labour back to government after only one term of Tory-led government? The other more immediate question is whether members of the parliamentary party will tolerate a leader who challenges so many of their convictions on what they believe needs to be done to win? For now Ms Suchet is secure and can build her security with strong performances and reaching out to the talents across the party. If she manages this, the future may not just be bright for the Labour party, but red for the UK.
"Stalin: Stop sending people to kill me! We've already captured five of them, one with a bomb and another with a rifle… If you don't stop sending killers, I'll send one to Moscow, and I won't have to send another" - Tito
Labour targets Lib Dem voters in first campaigning push post-election
Labour has kicked off their new era of leadership with a day of campaigning focused on disgruntled Lib Dem voters. Labour canvassers delivered a strongly worded appeal for Lib Dem voters to "come home" to Labour (reproduced below).
The letter strongly attacks the Coalition record on tuition fees, tax, and constitutional reform; while appealing to Labour's liberal traditions and achievements.
The appeal has received a mixed reception, with criticism from Lib Dem and Conservative voices on twitter. Lib Dem voters the Guardian spoke to were split. One told us that they were still sceptical about Labour even though they were angry at the Lib Dems. "Most of the liberal achievements they're gloating about here were 50 years ago," he said. "This is the party that only a few years ago was trying to force ID cards on us."
But another was more receptive. "I'm sick to my stomach about what the Lib Dems are doing," Jenny, a former member of the party said. "I want to see how Ari Suchet does. If she can prove she deserves my trust I'll consider voting Labour again."
An Unlikely Hero Emerges
Many politicians are privy to information and hold suspicions that they are unwilling to share, even if there is a public interest in doing so. This can be for any number of reasons, but it almost always comes back to convenience. It's convenient for a lot of people to sit in the party they are in, even if they sense something is wrong.
That's why when a politician, even one that you vociferously disagree with, steps up to the plate and says what needs to be said, you have to give them their fair share of credit. Up stepped Dylan Macmillan a man who this paper has often strongly disagreed with. It's well known that since coming into office and for some period before that, Mary Cambel has been operating under the shadow of a scandal. A leak that was falsified, released by the BBC. The Conservative Party is now engaging in a token effort to find the culprit, though some in the public wonder if the blame lies at the Prime Ministers feet.
Mr Macmillan's speech, was brave, articulate and spoke to a concern that many Britons have. In our gut we know that there's a disconnect, a lack of trust between the people of this country and its political and media class. His support for Leveson is a brave position for a member (or for now suspended member) of the Conservative Party to take.
Whatever his future may be in politics, be it returning to the Tory benches or striking out on his own, we hope that Mr Macmillan will continue to show the integrity that has been rare on Tory benches and sadly all too rare on opposition benches as well.
"Stalin: Stop sending people to kill me! We've already captured five of them, one with a bomb and another with a rifle… If you don't stop sending killers, I'll send one to Moscow, and I won't have to send another" - Tito
What next for Labour?

By Calvin Ward MP
When Juliet Manning conceded the Labour leadership election to Ari Suchet, the two women at the forefront of Britain's centre-left greeted each other with the socialist fraternal kiss; three deep hugs alternating from left to right with a kiss on the cheek in each embrace. It was a gesture never before seen in British politics, and one which is seldom seen at all outside of the African National Congress in this day and age.

It was far from a spontaneous act. I am told that it was the idea of Juliet, who by the time the pair appeared on stage knew already that she had won the popular vote amongst ordinary party members but lost to her opponent overall, to mark this moment of transition in such a bold, arguably controversial and above all "socialist" way.

I can only speculate what it meant for these two women, knowing that the Labour Party was about to acclaim its first female leader, to choose to portray each other as comrades in arms at a time when our political opponents had proven bitterly divided.

It is not insignificant that Ari chose to make none other than Juliet herself chairperson of the party, so creating a triumvirate of strong and outspoken women - Ari, Juliet and Harriet Harman - as the centre of power within the Opposition. Already, under their stewardship, the party has pitched itself as the natural home of liberals in Britain: damning the coalition whilst accepting that Labour itself needs to do much to win back the trust of the British people. The fact that our three political leaders, each of whom effectively represent a distinct faction within the party, have come together and committed their energies to a single cause, is remarkable in itself.

The Government has been racked by scandal and division. Mary Cambel's ascension to office was marred by controversy surrounding the leak of supposedly falsified tax plans, the investigation into which has itself triggered further discontent, with Dylan MacMillan thrown out of the Conservatives and incurring the angry wrath of his former colleagues. Within hours of her appointment as Equalities Minister, Rashida Khan was sacked as a storm erupted over her opposition to gay marriage. The Defence Secretary was swept into a bitter war of words with a prominent Tory backbencher, and eyebrows were raised amongst senior Whitehall officials as the Secretary of State at the Department for Work and Pensions seemed to usurp the Home Office in taking control of a dispute over emergency service pay and pensions. These disasters merely scratch the surface of Tory division: Europe lurks in the background, pushing individual ministers into small cabals with the potential to knock the Prime Minister sideways.

The Liberal Democrats have, as ever, had virtually nothing to say about the ongoing troubles in Westminster. Meredith Hansen-Charles was at least complicit in the appointment of Rashida Khan, showing a serious lack of political judgement - and as the Blue on Blue attacks have grown in ferocity, exasperation surely grows throughout the country with the feeble enablers in orange.

Already, it has been Labour which has seized the initiative. When firefighters across the nation went out on strike, it was Juliet Manning in her capacity as Shadow Home Secretary who held talks with the Fire Brigades Union before anyone within the government had lifted a finger. Those talks were productive and informative for both parties - informing our position that whilst public sector pensions do need to be made sustainable, one cannot expect a 60-year-old firefighter to be capable of meeting the same fitness standards as one five years his junior.

Bertie Wilson, talked of in many quarters as a future leadership candidate himself, has already impressed in his early spars with the Education Secretary over school budgets. Dot Wainwright has dominated party policy discussions, forcefully putting forward a forward-looking agenda at ease with the developments of a modern economy. The shadow cabinet is filled with big-hitters, in stark contrast to the government's "cabinet of last resort."

As the leadership campaign made clear, what the Labour Party must do now is to redefine "socialism" for the modern age. Neither the hard-left mantras of the 1980s nor the authoritarianism of New Labour are fit for purpose in a climate that is increasingly hostile towards politics and politicians. The major challenges of our time are clear: a sluggish economy with downtrodden wages; a critical shortage of housing; the need to reform our schools and hospitals to meet with the challenges of the future. The biggest challenge of all, perhaps, is the challenge of political and constitutional reform. With the nationalists on the rise in Scotland and UKIP building up a substantial protest vote in England, it is clear that the government's failure to engage properly with a reform agenda should be seen as an opportunity for Labour to lead the way.

In my view, the Labour Party must commit itself wholesale to the vision that has been set out thus far: of a patriotic, liberal socialism which appeals to all corners of society. We must support the freedom of the individual and of the economy, whilst pushing for an increased role for social responsibility, and the community. We must roll back the frontiers of corporate - and state - control, whilst extending greater freedoms to all our people. We must tirelessly promote equality for all, and secure a better standard of living for the many. Above all, we must dedicate ourselves to the promotion of opportunity: whatever your background and whatever your dream, you should be able to trust the Labour Party to help you make it happen.

There will be three strands to this work. The first is to mend our broken political system. Labour must embrace proportional representation where the coalition have failed to deliver it, and abolish or replace wholesale the antiquated House of Lords. We must ban MPs from holding second jobs and make clearer the accountability of civil servants to the public at large. Local authorities and devolved administrations should be strengthened, not strangled: and we should extend the franchise to those who, at 16, are already permitted to marry, join the armed forces and enter the world of work.

The second strand is to fix our broken economy. Labour must promote bold investment in infrastructure and technology, whilst seeking to build a world-beating education service and a world-leading health service accessible to all. Taxes should remain low and fall further, especially for the poorest who are hit hard by VAT and other forms of indirect taxation. Enterprise must be supported and made possible by an economy that is flexible and responsive to change; underpinning all of this must be a firm commitment to workers' rights, with a real living wage as standard and an end to exploitative zero-hours contracts.

The third strand is to make people feel safe and secure in their communities once again. That means making it easier to build new and better housing, and continuing to support council tenants who wish to own their own homes. It means opening up the most deprived areas to investment, and it means managing immigration in a way which is rational, fair and effective - relieving pressure on the most troubled communities, whilst continuing to support the public services which depend on the contribution made by migrants. Most of all, it means supporting the police and recognising the changing face of crime: implementing common-sense justice and doing more to combat terrorism.

These three strands will form what is being dubbed at Brewers Green as the "broad front" strategy: forging a bold, ambitious and evidence-based plan for Britain which looks forwards, not back. Ari Suchet and Juliet Manning are leading the charge, and the Labour Party has never been more united behind them.
This post was modified 2 years ago by
Sinan
"Stalin: Stop sending people to kill me! We've already captured five of them, one with a bomb and another with a rifle… If you don't stop sending killers, I'll send one to Moscow, and I won't have to send another" - Tito
FBU Deal a welcome break from Cameron's confrontation
People like Matt Wrack are not the "enemy within"
Like many people we held out little hope that the Government would give any ground in its talks with the Fire Brigades' Union. But we have been pleasantly surprised by the details of the deal, which goes much further than the last government had ever been willing to.
It is a welcome change of direction. Hardliners in the Tory Party and right wing press have not moved on since the 1970s and 1980s, or from seeing unions as the "enemy within" rather than as the collective representatives of millions of ordinary people who with the next breath they bemoan for not engaging in the political process.
The reality is that the deal delivers the core of the government's intention - raising the firefighters' pension age to 60 - with the substantial protections the unions said was necessary in such a physically demanding profession. That is what modern compromise between unions and government should look like. It may mean the fiscal savings in the long term are slightly lower; but the short term insecurity of the thousands of firefighters or the people who rely on them with be eased. And further reform is hardly ruled out.
William Croft deserves a strong accolade for his handling in particular; questionable comments on question time that could have easily disrailed the talks aside. While we have yet to see a coherent vision from the new Government, early indications are that it is working hard to shed some of the more hardline elements of policy within the Cameron government - and that is a change we can welcome with open arms.
WHY WE WALKED
Mary Cambel broke one record as prime minister: she is, by far, the shortest serving PM we've had since Queen Victoria ascended to the throne. It will certainly make for an interesting pub quiz question one day, but the primary lesson we can learn from her short-lived premiership is that party politicking and reckless brinksmanship do not work.

So what happened? The events of yesterday were bewildering, and as one of the central figures caught up in them, proximity did not bring clarity. It is easy to think that this was just standard Westminster infighting that became unusually public, but what was at stake was trust. Mary Cambel and Harold Saxon showed they were not worthy of the trust of their colleagues, and they recklessly endangered a proposal to allow the removal of corrupt and criminal MPs while at the same time attempting to destroy the link between MP and constituency that many hold so dear.

The recall bill would have given ordinary people the right to recall any MP found guilty of serious wrongdoing. Both the Conservatives and Liberal Democrats supported this bill. Conservative Calum Douglas-Wilson, however, introduced three amendments that would have required mandatory by-elections for any MP who had the whip removed or changed party affiliation. Meredith Hansen-Charles and I made it clear that the Liberal Democrats would not support this. It would empower the whips and stifle independence amongst MPs, and as people vote for an individual rather than a party, it would have profound and damaging constitutional impacts severing that important link between MP and constituents. These wrecking amendments would have sunk the whole bill – and were clearly intended as an attack on ex-Tory MP Dylan Macmillan rather than borne from any principle.

Meredith Hansen-Charles, as Deputy Prime Minister, was in charge of constitutional reform. She set out the government's view on this, in coordination with her Cabinet colleagues of both parties. Harold Saxon, Chief Whip AND Foreign Secretary AND Health Secretary, then whipped Tory MPs to vote for the amendments. This was disastrous. I can't think of any other instance in British history where a Chief Whip whipped against government policy.

Saxon had to go. He had to leave the Cabinet. He had broken trust, broken collective Cabinet responsibility, undermined the pillars of reciprocity and mutual understanding upon which the coalition was built. Eager to reform politics and to make something good out of this mess, we also requested a free vote on a bill by Dylan Macmillan to replace the House of Lords with an elected Senate. Conservatives had repeatedly dodged and ducked their duty to give us a meaningful vote on a democratic upper chamber. This was the chance to right that wrong.

But Cambel seemed to prioritise Saxon's political career over the coalition and, indeed, the country. They showed no inclination to compromise. No principled reason was given as to why Saxon should remain. Then they went on a counteroffensive, one that caught me off guard. I had mentioned, in passing to Dylan Macmillan, that I was to be attending talks with Cambel and Saxon about this issue. I also told him that it was my opinion that this should be used as an opportunity for something good, in the form of a democratic upper chamber. For Saxon, that was reason enough to say that I had leaked. I hadn't. I had not revealed a single thing that was said in confidence. I had just divulged my schedule and shared my thoughts.

It was a false equivalence, and a brazenly insulting one at that. The result they wanted was for us to sweep this under the rug, to continue as if nothing had happened. How could we? It was clear Cambel and Saxon were incapable of negotiating in good faith. And by all constitutional precedent, Saxon had to go. He had whipped against government policy – grounds for returning to the backbenches under any normal arrangement. In contrast, all I had done was dare to talk to someone that Saxon didn't like. How they thought these two acts in any way balanced each other out was beyond me.

What was especially vexing is that the recall bill – without the wrecking amendments and the draconian attempt to so fundamentally change the nature of British politics that they entailed – was something that we both had in our respective manifestos. Our manifestos agreed that recalls would only be permissible in cases of serious wrongdoing, that they would not be used and abused as a tool for party political aims. The coalition agreement reflected this consensus between our parties.

Both Cambel and Saxon often implored us to keep faith to the coalition agreement. They routinely told us to fall into line because we couldn't risk seeing the coalition end. When the time came for them to make their own sacrifice for the coalition, they refused. Their words were shown up as empty. They did not want coalition partners. They wanted servants.

They could have stayed on, but they no longer enjoyed the trust and confidence of the party. Sir Rick Horncastle and Alex Cardigan left the Cabinet, principled public servants that they are, condemning in no uncertain times the hostile and erratic behaviour of their leadership, and it is an open secret at Westminster that most Conservative ministers who had an opinion on the matter did not side with Cambel and Saxon. The confrontation was viewed as unnecessary; the grievances of Lib Dems legitimate; the risks of stubborn refusal to budge too great.

I will give Mary Cambel credit for this. She did not prolong her departure or inflict gratuitous uncertainty on the nation in a last-ditch attempt to save her political career. A Prime Minister unable to work within the confines of coalition, she recognised, is an unsuitable Tory leader. This move was laudable and gives Cambel a chance to turn her reputation around and make positive contributions on the issues that matter most to her and her constituents.

For Saxon, whose childish insults on Twitter have bemused politicos and frustrated his constituents, such a window of opportunity to bow out gracefully has likely passed.

I firmly believe that the coalition was a worthy endeavour. It provided stable government when the country needed it – and a program of fiscal responsibility that was far fairer than what either the Tories or Labour were promising on their own. We remain open to coalitions in the future. The Liberal Democrats are, after all, a pluralist party, who believe in the views and interests of everyone in the nation being represented in the mode of government, who reject tribalism and dogma. I would happily enter a coalition government in the future – provided it was based around mutual respect and trust, and a mature and honest approach to the differences that will inevitably arise. I had productive working relationships and have sincere friendships with many of my Conservative colleagues. It is a shame Cambel and Saxon threw that away.

The challenge to all parties is clear. If you care about stable government, if you care about showing faith to the decisions made by the electorate, if you care about those members of the public who aren't your party faithful, accept that coalitions are here to stay – and elect leaders who are up to that task.
Graham Adiputera MP was Secretary of State for Business, Energy and Climate Change during the Cambel premiership and serves as Liberal Democrat Deputy Leader. He has been MP for Sutton and Cheam since 2001 and before entering politics was an academic who worked on issues of international relations, political economy and political theory.
((Posted with permission))
Graham Adiputera (Lib Dem - Sutton and Cheam)
Deputy Prime Minister
Liberal Democrat Leader
Foreign Secretary
Secretary of State for Business, Energy and Climate Change
Secretary of State for Culture, Media and Technology
Parliamentary - 36
Media - 53
Policy - 48
The Election is heading for a dead heat but why?
If you had offered the Conservatives a tie in the popular vote and retaining around 270 seats (as they are expected to based on the latest polls) I imagine Dylan Macmillan would have taken it. While his personal numbers have slid rather hard, his party have managed to soar in the polls after an initial leaking of support. Though it's worth noting that they've only recovered to their pre-election level of support after a horrible first half of the campaign whose only saving grace was that Labour were also struggling under the pressure of MHC's fantastic debate performance and UKIP and to a lesser extent the Greens slowly eating away at Labour's base.
The first sign of trouble for Labour was at that very debate, this was meant to be Ari Suchet's time to shine, to show that the anti-austerity left had found an avatar that could propel a wing of the Labour party that many didn't even remember existed to government. Instead she fell flat on her face, overshadowed by a leader who should have been weighed down by the baggage of coalition. Dylan Macmillan was even allowed to get out of the debate relatively unscathed, though as the electorate have seen more of him it is worth noting that they've liked him less.
After the first half of the campaign showed little movement between the two major parties, besides their leaking to the minor parties and the re-energised Lib Dems who are now moving onto an offensive strategy in their targeting on the back of their improved fortunes in the polls. Then came the Tory salvo, they used their superior resources to great effect, erecting billboards, sending leaflets and aggressively targeting their target seats. That combined with Macmillan's underwhelming, but solid performance in a one-on-one debate with Ms Suchet provided the foundation for what now appears to be the direct switching of probable Labour voters to the Conservatives.
For Ms Suchet the stakes can't be higher, failure to win against a disgustingly unpopular coalition (and briefly a minority) government will likely condemn the Left-Liberal wing of Labour to the fate of their ideological forebears. To be sealed in the crypt that is the Socialist Campaign Group, forever a hostage within the party, forced to stay by an electoral system that punishes splits. Ms Suchet does have the resources to turn this around, the manifesto while not as well received as either the Conservative or Liberal Democrat counterparts has several strong and popular policies. According to insiders in the party HQ, the party still has a lot of resources to deploy and they have talented messengers at the top of their party.
Though it may look like the election is heading for a dead heat or a narrow Conservative victory based on the trends, the opportunity is still there for Ms Suchet and Labour to turn what looks like their darkest hour into a moment of greatest triumph. They only need to look to their own policies, understand why they were at one point polling 10 points clear (it was more than just Mary Cambel) and deploy their ample resources in the marginal seats they need to win. Succeed and Ms Suchet may yet lead a majority government from a position that has never led a majority government. Fail and we're looking at 5 more years of condemnation.
"Stalin: Stop sending people to kill me! We've already captured five of them, one with a bomb and another with a rifle… If you don't stop sending killers, I'll send one to Moscow, and I won't have to send another" - Tito
Labour is ready to govern. Just.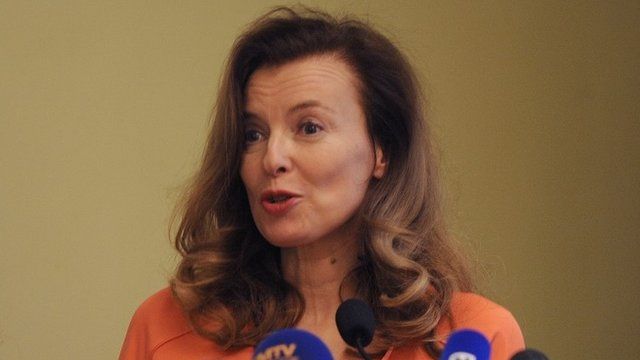 At the last election we declared that the liberal moment had come. We stand by that. By 2010 new Labour looked as if it were retreating to the worst of its illiberal instincts, both economically and socially; it seemed tired, out of ideas, and in need of a stint in opposition.
But we obviously cannot ignore that on many issues, the Lib Dems have disappointed us. Tuition fees, welfare cuts, and tax cuts for the rich are a toxic mix that, even if they moderated, the Liberal Democrats enabled. 
We have a huge personal respect for Meredith Hansen-Charles and for Dylan Macmillan. They have both stood up for their views in difficult circumstances recently, and strike out a distinctly liberal tone on political and press reform, and on justice. But they are from the government and parties that gave us the bedroom tax and £9,000 a year university. We cannot in good conscience advise a vote for either.
That leaves Labour. Since 2010 there have been positive changes: Ed Miliband, and now Ari Suchet, have struck a distinctly more pragmatic and liberal tone on issues such as justice and immigration. Are we yet convinced that they can be trusted on the economy? Not entirely. The party speaks with great passion on inequality and austerity and we commend that. But the end to austerity and making our economy fairer needs to be sustainable and relies on fresh ideas. Labour has some good policies - such as a significant increase in the minimum wage - but we are more concerned about suggestions of mass renationalisation that will have only questionable benefit.
However, on balance Labour is clearly the right choice. Labour's campaign has asserted that it is "ready to govern." We agree. Just.
2014 General Election break down: how did this happen?
By Ian Warren (@Election_Data)
It was a long night and at the end of it the exit poll proved to have underestimated 2 critical things: the SNP surge and the resilience of the Lib Dems. There were of course other upsets and shocks, UKIP managed to win in Thurrock and Shrewsbury a month before European elections where they will now surely be the favourites. Labour did end up becoming the largest party, but barely, only 19 seats, less than 100,000 votes and only 0.3% ahead of the Conservatives.
So how did we get to this situation? Why did the Labour Party fail to make the sorts of gains that were indicated by the polling, especially those at the start of the campaign. How did UKIP seize two seats? Why have the Conservatives managed to overperform in marginals and what changed for the Lib Dems to allow them lose only 7 seats by the end of the night?
First, why did the Labour Party struggle to get close to a majority? The obvious answer is the SNP surge, while many will point to the failure to take Redcar and make progress against the Lib Dems as a symptom, there are relatively few Lib Dem/Labour marginals, so a stronger performance might only have yielded 4 or 5 more seats from the Lib Dems (who are Labour's likely partner in some kind of governing arrangement). UKIP also surged in several key Labour/Conservative marginals and in a lot of seats seemed to have hurt Labour more than the Conservatives. Though it is worth remembering that UKIP's two seats were Conservative seats before the election. To take an example look at Nuneaton the Conservatives clung on by 140 votes, their vote share fell by 4.7%, but Labour's also fell. The only parties to rise? The Green Party by 0.6% and UKIP by 12.8%. There was an undercurrent of anger through the election, especially in the wake of Mary Cambel's tenure as Prime Minister that seems to have fed into the UKIP/SNP/Green Party increases, whether such anger is sustainable and will lead to these parties becoming meaningful movements in the long run is yet to be seen.
That aforementioned anger is likely the driving factor that saw two of UKIPs high profile candidates secure shock wins, Thurrock and Shrewsbury and Atcham will now be represented by UKIP. UKIP seemed to have taken advantage of the space afforded to them by Dylan Macmillan's move towards a referendum on EU membership and claimed a victory in shifting the Tory position. The fact that they were able to point to a concrete shift from a -seemingly- principled politician served to both damage Mr Macmillan and make a large section of Conservative voters believe UKIP was a worthwhile protest vote. This potent mix damaged Dylan Macmillan when compared to Ari Suchet and MHC and served to deliver some of the more decisive losses to the Tories against their old coalition partner and the Labour Party.
The result in Scotland seems to be down to similar factors to the UKIP surge, a general dissatisfaction with perceived sleaze in Westminster and the looming independence referendum drove voting dynamics. The Labour losses seem to have more to do with Scottish Labour than with Ari Suchet herself, with a lot of the sentiment being that the Scottish Labour Party had taken their voters for granted and were unwilling to properly challenge austerity. It's worth noting that the Scottish Labour Party sits comfortably on the right of the Labour Party and the Scottish Labour contingent in the PLP contained MPs who were openly opposed to Ms Suchet, such as Ian Murray. Perhaps it will be a small comfort to Ms Suchet that some of her most ardent opponents in the PLP have lost their seats? Though the loss of Edinburgh South to the Liberal Democrats indicated it's not only the SNP who are feeding off the notion that Scottish Labour has lost touch with voters.
The Liberal Democrats, against all expectations, probably enjoyed last night. Or they enjoyed it as much as possible given they lost votes and seats. The credit for this result goes to the Liberal Democrats vastly superior campaign and manifesto. Also it helps to be led by the most popular politician in the UK, MHC has been a revelation as Lib Dem leader. Perceived as a steady pair of hands, many reluctant Labour voters will have voted for the party on the basis that MHC and Juliet Manning would guide Ari Suchet towards softer-left positions. The Liberal Democrats will be able to breathe easy for a while and plot out the next election pretty much at their leisure with many seats up for grabs after the toxicity of the Con-Dem coalition has passed. In fact the churn in vote share indicates the 16.3% will likely be much more resilient than their previous coalition of voters indicating a high floor for MHC going forward.
Finally there is the surprising strength of the Conservatives in some marginal seats. This likely led to the closeness of the final result, it seems as if the Conservative 2010 cohort each outperformed the expected swing by 3.5-4.5% While there were some painful losses like Broxtowe and Sherwood in the East Midlands or Waveney, all in all there were some surprising and even encouraging holds that may not have been plausible had Dylan Macmillan not been Prime Minister, such as Stevenage held by 0.8% on a majority of 373. Without the incumbency advantage and Dylan Macmillan recovering the parties polling from rock bottom the seat would have comfortably gone Labour. To blame this result on Dylan Macmillan is to ignore critical context about the party he inherited. A party that was 10 points behind Labour in the polls and on the verge of a historic collapse. A prolonged scrum about the leadership of the Tories feels inevitable, but it may just lead to Mr Macmillan staying in place and being in an even weaker position than when he inherited the party, a situation a lot of senior Tory MPs are keen to avoid.
This election seems to have been defined and dominated by the aftermath of the historic scandal Mary Cambel presided over, the public anger precipitated into large increases in vote share for UKIP and the SNP. The warning signs are there for all 3 major parties, people are willing to turn to alternatives if the circus of Westminster doesn't get its act together, whether those warning signs are heeded is another matter entirely.
"Stalin: Stop sending people to kill me! We've already captured five of them, one with a bomb and another with a rifle… If you don't stop sending killers, I'll send one to Moscow, and I won't have to send another" - Tito
How MHC used her personal appeal to save the Liberal moment
She's called "The Most Dangerous Woman in Britain" by some, but the truth is always more complicated than an Express headline. Despite losing almost 31% of the Liberal Democrats vote share at the end of the night Meredith Hansen-Charles, commonly known as MHC got to play the role of kingmaker a role the Liberal Democrats may get used to as time goes on.
Many thought the age of the Liberal Democrats as a significant political force was coming to an end, Nick Clegg was the least popular front bench politician in the country, he was reviled by most of the Lib Dem's 2010 voters where his net approval hovered around -30 though, in fairness this was better than his rating with the country which stood at -78. When MHC took the supposedly poisoned chalice of Lib Dem leader from Nick Clegg, many thought she was facing an impossible task and that the much vaunted "Liberal moment" was over, but through a series of impressive performances she managed to take the Lib Dems from rock bottom aided by the difficulties both parties had in their leadership elections to retaining 50 MPs and even making gains from the Tories and Labour.
She was also aided by her right hand man and de facto deputy Graham Adiputera in crafting a manifesto that won plaudits across the political spectrum. A program that deftly lifted the most positively viewed aspects of the coalition but managed to stay true to the Lib Dems traditional values. Their voter base is no longer one of protest, but of people that expect the party to play a full and serious role in government. Thanks to MHC adding 6% to the Lib Dems from their polling position when she took over she has put herself and her party in a position to do just that.
There is now a lot of expectation on the shoulders of the two leading Lib Dems, failure to meet them could condemn the Lib Dems to the fate many thought was inevitable for them. The challenge for them in this regard is where they will find new voters to continue to grow in the polls? Assuming they enter an agreement with Labour those voters will almost certainly be inaccessible to them because of their alignment. UKIP voters are completely at odds with the Liberal Democrats and MHC's stated values. The Greens are a party of protest and the young, not exactly fertile territory for them at the moment. The Tories will fight to keep their voters tooth and nail. Meanwhile, the SNP are still riding the momentum of their election campaign into IndyRef.
How can these problems be solved? It's unclear, but MHC has shown more than enough intelligence and capability to navigate them and lead the Lib Dems to bigger and better things. Of course it helps that she's the most popular politician in the country, though it's a fair question to wonder if that can remain the case after another (hopefully longer) stint in government. While it is unlikely the Lib-Lab governing coalition will be forced into as many potentially toxic quagmires as the Conservative-Lib Dem one there are always externalities beyond the control of governments that can bring the whole thing crashing down. If that happens, MHC will need to deploy all of her demonstrated talent to keep the Lib Dems from suffering disproportionately if such an event should come to pass.
"Stalin: Stop sending people to kill me! We've already captured five of them, one with a bomb and another with a rifle… If you don't stop sending killers, I'll send one to Moscow, and I won't have to send another" - Tito
Topic starter
27/03/2019 9:49 pm
Keep your eyes on the prize: Manning speaks out
The coalition agreement has not yet been officially made available to the public, but 334 Labour and Lib Dem MPs have each been issued with copies complete except for the absence of a foreword from the two leaders.
A guest editorial from the Rt Hon. Juliet Manning MP, newly re-elected Member of Parliament for Luton South, Labour Party Chairperson and presumptive Cabinet appointee
I understand the frustration; I really do.
After four years of chaos, in which the Tory party lurched from the centre to the right and back to the middle again and in which Prime Ministers were felled in a veritable forest of conspiracy and political ambition, it seemed utterly unthinkable that Labour's return to office should be anything but equivocal.
For all the media noise, our manifesto was a strong - and balanced - offering. It pledged a set of clear and progressive policies which sought, rather than to lurch to the left, to redefine the centre. The end of austerity would be partnered with a responsible plan on deficit reduction, and a guarantee that 94% of people would pay no more tax than they were upon the day of our victory. Sweeping constitutional reforms and ambitious reform of public services would be the mission statement of a Labour government which would prove that a strong economy can go hand in hand with social justice.
But if it was unthinkable, it was so only because we were unthinking. We knew the challenges that Labour was facing in Scotland: we didn't do enough to contain the rising nationalist sentiment. We knew that our vote, in core industrial towns, was being damaged by the rise of UKIP: for all my efforts to show that we, whilst in favour of immigration, would take it seriously and better control it, we did not persuade the disenchanted of our solemnity. "There is no problem here" simply did not ring true with thousands of electors.
So although we won the most votes and the most seats, the biggest success story for a Labour Party in opposition since 1997, we did not win an outright majority. That made what has happened now inevitable: compromise.
It's a funny thing, compromise. The public often tell us that they wish we would stop bickering and work together - when we do it, the media rounds on us and accuses us of betrayal or worse. The truth is that public opinion, rocked by the expenses scandal, the recession and years of politically-motivated austerity, is now more nuanced than at any time since before the second world war. The formation of coalitions has become the norm, rather than a rare interruption to business as usual in Westminster. Indeed, I know people in the Labour Party whose instincts were that a fresh coalition might well be the best outcome for Britain: those who worry that talk of nationalisation and the state on steroids might confine Labour to the ignominy of the 1980s can surely rest somewhat more peacefully in bed, secure in the knowledge that compromises on those more radical areas of policy have had to be made.
Those who oppose the coalition deal are wrong. They are wrong in their assessment that it gives away too much, and they are wrong in their suggestion that there is a better alternative.
A formal coalition was truly the only option. The Liberal Democrats could not and would not support a government which imposed its own philosophy untempered by their instincts. It is unrealistic to imagine that a confidence and supply deal would have involved any lesser degree of compromise and ground-giving: they would not have agreed to vote for a budget which pledged to raise the top rate of tax by 15% then as they do not agree so to do now. And on a vast array of other policy areas where they are now committed to support at least a part of what we pledged, we would surely have succeeded in getting nothing at all through this most well-endowed of all Parliaments.
What other options were there? To work with the SNP? The suggestion is laughable. It would have been suicide politically and, more importantly, morally. I would not be willing to sit around the Cabinet table as a minister in Her Majesty's Government of the United Kingdom, alongside politicians whose sole aim was to break the United Kingdom apart. I know that many colleagues would feel exactly the same. And in Scotland, where Labour and the SNP are direct political opponents, the effect of such an unholy alliance would be utter oblivion at least for one of us when the ballots for Holyrood next went out: are you confident that it would be them and not us?
The remainder of the Commons is made up of a smattering of disparate visions. The Greens; UKIP; the Northern Ireland parties. Perhaps dissatisfied Labour voices would propose that we work with the Conservatives? I used the word "unthinkable" earlier. Except perhaps in times of war, that is unthinkable indeed - and will Billy Brag safely locked out of the Foreign Office, war seems a fairly distant prospect.
The proposed coalition deal with the Liberal Democrats guarantees the passage of much of Labour's most important commitments. Where the Lib Dems have raised concerns or queries with a specific policy area, these concerns have almost universally required simple clarification and the granting of basic assurances.
We've secured major concessions on income tax, the abolition of tuition fees, the implementation of the vast majority of our criminal justice policies and our plan on public sector pay, our proposals for Europe… the list goes on.
Ariadne Suchet has not been afraid to say "no," when it has been necessary so to do. Thankfully, in our Liberal Democrat partners, we find eminently reasonable people who agree with us on much.
So Labour must not be afraid to say "yes." To say yes to a new coalition. To say yes to a progressive future. To say yes to a Labour-led government which might otherwise not last the spring. I urge all of my colleagues to stand and be counted, and in that time-old tradition of the Labour movement, vote with clarity of thought and with optimism in their hearts. Vote yes.
This post was modified 2 years ago by
Nathan
MAN-OUT - WHERE NEXT FOR LABOUR?
Juliet Manning deserves nothing but our personal sympathy. Her sad demise from the height of political power at the hands of a sudden bout of psychosis from which doctors tell us she has still not discovered would not have been the end that Manning, who took pride in possessing Westminster's most unbendable mind, might have chosen.
But her forced departure from Parliament, as well as being a sad tale of the strains and struggles of high office, places the Labour Party in a difficult position. At times and in ways, Manning's importance to Ariadne Suchet has been overstated; in others, it has been nowhere near fully understood. Manning was the leadership candidate who won the trust of party members but failed to win over Suchet's close union backers; she was the Blairite modernist who could have proven a thorn in Suchet's side, but who instead opted to become her right-hand woman. And she was arguably the most effective public speaker and communicator of the Labour frontbench; a nurturer of talent and a natural leader who brought men like the now Chancellor, Calvin Ward, into the limelight.
But Manning was at times an openly duplicitous and revanchist operator. She conspired willingly with politicians from across the political aisle to topple those she deemed her lessers, and the now gargantuan Home Office portfolio in which she concentrated more power than any Secretary of State before her became, in many ways, a vehicle more for her personal projects - far-reaching constitutional reform, radical changes to the make-up of local government and a scorched-earth policy towards the criminal justice and immigration policies of her predecessors - than for meaningfully enacting the coalition's priorities. Her outspoken criticism of the left within her own party, her propensity to back Labour Party bogeymen such as grammar schools, and her willingness to openly defy the Prime Minister on key issues such as Leveson to dine with Rupert Murdoch made her as dangerous as an ally as she was an enemy.
So for Ari Suchet, Manning's sudden leave of absence from political life may represent the dodging of a bullet - but in dodging that bullet, the Prime Minister might very well have launched herself into a lake.
Because for all of her idiosyncrasies and thinly-veiled personal ambition, Manning was a driving force behind Labour's media management and campaigning strategy. She was the most high-profile of cabinet ministers and an intellectual counterweight to the "dynamic duo" of Meredith Hansen-Charles and Graham Adiputera. Without the weight of Manning's "iron fist within an iron glove" approach behind the government's strategy to force through its most ambitious reforms, the Prime Minister may well find herself lost at sea.
The Labour Party has been in decline in the opinion polls for months, and is now - by some measures - falling behind the Tories. It is a remarkable turnaround in fortunes for a party that is not inherently unpopular, whose leader is seen as honest if not entirely effective, and which is up against the man of a million faces and no one mind (Dithering Dylan Macmillan himself.)
The budget debacle damaged the coalition immeasurably, of course, but perhaps even more harmful to Labour's chances of serving as more than a one-term wonder has been the total absence of the party's voice in ongoing press cycles. The Tories, led into battle by the firebrand agitator William Croft, have dominated the media limelight - and despite the fact that people, on the whole, don't instinctively trust them, the Conservatives have managed to present a unified and credible alternative to a government which seems to be falling into a tailspin.
Manning's departure gives Ari Suchet a headache, both politically and personally. She will find it hard to keep the centrist wing of her party on-side unless she can find another candidate in the Blair/Brown mould to replace her; and the left, who are the Prime Minister's natural constituency, will see a failure to grasp this unexpected opportunity to shift the agenda more radically towards the traditional model of socialism as nothing more or less than an abject display of weakness. More worrying still, however, will be the loss of a loud voice in front of the microphones; a presence for the cameras to lap up. If Labour seriously expects to remain a credible political force, we simply must see more of its spokespeople.
We must hear why the Tories present a danger to Britain. We must hear why the coalition's plans are good ones. And crucially - even more so now that Manning is gone for good - we must be shown that it is Labour and not the Liberal Democrats alone who are driving this government forwards.
Failure to up their media game and a failure to adapt to an increasingly fractious and confrontational political atmosphere will spell disaster for Ari Suchet and for the party she leads.
Rt Hon. Juliet Manning MP, MSc (UCL)
MP for Luton South
Secretary of State for the Home Department
Minister for Defence
Lord High Chancellor
Government faces knife-edge vote after last minute concessions
The vote on the Govenrment's "Reform Bill" is too close to call, leading Parliamentary experts have said, after the government made an 11th hour concession to allowing a vote on electoral reform to win over wavering Labour backbenchers.
The Bill has been controversial across the Commons, but particularly in the Labour Party where privately whips have suggested that more than 50 MPs could defy the government's whip and vote against the Bill. The Government has conceded a referendum on voting reform but rejecting attempts by Labour rebels to require a referendum on other elements of the Bill in a high risk strategy that could see the Bill win – or fail – on the basis of only a handful of votes.
The consequences for the government of the Bill failing could be significant, and would certainly strain the relationship between the governing parties – with many of the changes championed by the Liberal Democrats for most of their poltiical existence. It would also be a severe blow to the credibility of a Prime Minister still recovering from a disasterous first budget and attempting to reinvigorate a government that has yet to get off the ground.
Bundling many changes into one Bill was a high-risk strategy, but some commentators think it could have paid off in the end. "This has been controversial and has meant a bigger Labour rebellion on issues they would normally be quite united on, like Lords reform," said Joe Leroy of the Institute for Government. "But if it passes the government has managed to implement a number of highly contentious constitutional changes, balancing those that may have majority support in the House and those that do."
Even if the Bill passes the House of Commons it is likely to face a rough time in the House of Lords, which could even attempt to reject it – although doing so is likely to provoke a major constitutional crisis.
Conservatives must follow Government's leadership on Social Care
Social Care is probably the biggest long-term challenge that this country faces, and one that we should all be talking about. So far, the new Health Secretary seems to be leading the way, with the Opposition so far holding its cards close to its chest. The Tories may be up in the polls right now, but the Conservatives will need to show leadership on this issue is they want to make it count.
With the Government's recent announcement on social care led by the Health Secretary Faye Gallacher, the Government will organise a citizens assembly to look into social care and feedback on recommendations which the government can then take forward. This is a welcome move by the Government and this paper is delighted that a Government is taking action. When the Health Secretary made this announcement, many would expect the Opposition to either agree or put forward it's own plan - so far we have had neither.
The Conservative Manifesto in the last election promised to integrate Health and Social care to create a unified service. Now that is all well and good, but the Conservatives have gone quiet since the election. The real question is - what would they do about it, and are they going to set out their own proposals that this "citizens' assembly" could consider?
Critics will say that the Conservatives are keeping quiet because they simply don't know how to address this growing problem - and cynics would say the same thing for why the Government has outsourced it. If this is true of the Tories, the best thing they could do is come out and welcome the Government's move to get the public's feedback on recommendations. The Government have offered an olive branch out to the Conservatives through cross-party co-operation, and the Conservatives' best tactic may be to take it. Or, if they can set out a convincing alternative to what will probably be a tax-and-spend solution from Labour, that could get them traction and clear blue water.
To put it simply, the silence could, if not addressed, become deafening and people will. People increasingly feel abandoned by a social care system that saw funding cut under the last government, and if the current government takes substantive action then that could be a threat to core Conservative voters - who are precisely the age bracket who care most about it. 
Social Care needs to be tackled now, and for now the Government have shown the initiative. The ball is now in Dylan Macmillan's court on whether they are able to step up to the plate.