The Sun
Topic starter
12/02/2019 3:55 pm
Britain's biggest selling newspaper and the definitive red top tabloid. Usually on the right, it can follow popular trends and has supported Labour down in England and the SNP up in Scotland, though it's mostly loyal to the Conservative Party.
2010 General Election Endorsement: Conservative
2014 General Election Endorsement: Conservative (but anti Macmillan).
This topic was modified 2 years ago 4 times by
Nathan
Despite The Turbulence Cambel Is The Steady Hand We Need
Like the Labour leadership contest, the Conservatives have had their share of weird and wonderful events. Whether it was the massacre at College Green, or the recent debacle regarding leaking (more on that shortly). Though no one could say it was remotely as weird or wonderful as seeing a Labour leadership candidate shout "CAPITAL" at a confused audience of Labour members and Trade Unionists, it hasn't been entirely bloodless.
Of course no Tory leadership contest seems to be complete without a little spilling of blood, but this seemed to teeter on the brink of a catastrophe. With the withdrawal of Mr Calhoun, who had a surprising and effective campaign, we are left with 3 candidates. Only one is suitable to be leader of the Conservative Party and Prime Minister. That person is Mary Cambel, this is a qualified endorsement, aided by the fact that Barclay Calhoun endorsed her. Earning the trust of a stalwart eurosceptic, who presented a point of view that is often neglected in the political class makes her a candidate worth backing. Though if she should stray towards the comfortable waters of europhilia and concessions on our sovereignty then she may consider this a warning. There are other options out there.
Many may be reluctant to back her following the admittedly odd episode that has befallen the Conservative Party. There is no secret that many in the party were furious at whoever leaked the, apparently false, platform to the BBC. The BBC don't have clean hands on this matter, but that is a matter for another day. Whoever leaked this platform should be dealt with swiftly following an inquiry independent of the candidates and their campaigns and whoever is responsible should not only be forced to apologise, but have their position in the party, whatever it may be revoked. Especially as it has damaged the reputation of the likely Prime Minister.
"Stalin: Stop sending people to kill me! We've already captured five of them, one with a bomb and another with a rifle… If you don't stop sending killers, I'll send one to Moscow, and I won't have to send another" - Tito
Rotten Loser
Here's a quick quiz. Did Dylan Macmillan throw his toys out of the pram because 
A) there was a dramatic super secret collusion to put Mary Cambel in No10 by... leaking material damaging to her...; or
B) he is a sore loser who dreamed of walking into No11 and was instead consigned to the backbenches, where his talent belongs?
Don't worry, it's not supposed to be hard.
In his now infamous speech, beyond the tin-hat conspiracy theories it was hard to miss a rotton, authoritarian streak to this so-called Conservative's ideas. So sore is he that he didn't get his dream job, he has threatened to put the press under the thumb of government and even leave it up to politicians who owns newspapers.
A free press is a vital part of any democracy - but as his reaction to the democratic election of his party leader has shown, he isn't a big fan of that.
Prime Minister? Really?
It's hard to know what the Conservative Party is playing at these days. The election of Mary Cambel was, it turns out, a terrible error; blighted by scandal and then by an ineffective administration that couldn't get over one thing: Dylan Macmillan.
Mary Cambel and Harold Saxon made Dylan Macmillan. Whatever else she did, Mary Cambel's biggest mistake as Prime Minister was Dylan Macmillan. Without their relentless and personal focus on him, he would have been an irrelevant backbencher with an axe to grind after not getting the cabinet job he coveted - one of a long line of has-been politicians. By suspending him, and then constantly focussing on him, they have turned him into a martyr. Attacking him constantly in the way that they did drew all the attention to the things he said about the Prime Minister and away from his own, very problematic views.
This is a man who wants to remove the freedom of the press in this country, throw a few hundred more career politicians at Westminster, undermined his own government with unsubstantiated conspiracy theories, and who in the last two months has flirted with being a Liberal Democrat, being an independent, and even forming his own party. He is clearly without any belief or principle beyond his own personal advancement.
He is, on the substance and on his personality, completely unfit to be our Prime Minister. And our Prime Minister he would be: it seems almost certain, barely a Conservative himself and so obsessed with getting into office, that he would be willing and able to give the Liberal Democrats everything that they could dream of for No.10.
Dylan Macmillan's opponent, William Croft, has been one of the more decent members of Cambel's cabinet. While it is not yet clear to us whether he has what it takes to be Prime Minister, Britain would be best off if he were to win his election, and call another one and give this country the chance to deliver its verdict on the way forward.
Vote Tory, Ditch Mac
Voters in this election face a hopeless choice. In the left corner they have the radical socialist Suchet with her barmy plans to tax, spend, waste billions buying private companies, and offer religious conversion in state schools. In the right corner they have Mad Mac, who has flip flopped so often it's a wonder he knows the way out of his front door. And between them is Meredith - or "MHC" as if she is some Ibiza DJ wannabe - with her promise to hold whoever doesn't get a majority over a barrel to demand, demand, demand her radical agenda.
What is a voter to do? Many of you will understandably turn to UKIP, or the SNP, or even the airy-fairy Greens. Anything but this choice.
Unfortunately, that would be a mistake. There's only really one choice in this election - a hard left Labour government that will tax you into oblivion and doesn't believe that immigration is an issue, or a deeply flawed Conservative government that for all the deep flaws of its leader, is offering an EU referendum, lower taxes, and economic responsibility.
Things would be different if Juliet Manning and her agenda led the Labour Party. But the world is as it is now.
Our deep wish is that the Conservative Party sees sense and ditches Dylan Macmillan and his problematic policies as soon as possible. But in the meantime, the awful irony is that his Party is all that stands between this country and hard left socialist oblivion.
Topic starter
02/04/2019 9:49 pm
The Sun unveils its KEEP THE CABBIES campaign.
The Sun has revealed its new campaign: the keep the cabbies campaign, following increased unfair competition from online taxi apps such as Uber and following leaked plans from the Department of Transport that would see the business killed off completely. 
Leaked documents from the Department of Transport have found there are plans, floated by the Liberal Democrats, to require all taxis requiring all taxis to be hybrids. Currently, London black cabs have no hybrids that would meet the Transport for London's standard, leading to fears the move would kill the black cab industry. 
The spokesman for the Save our Black Taxis campaign told the Sun: "these leaked plans are a disgrace and shows just how out of touch the Liberals and Labour Party are. Black cabs are an iconic asset to London's economy and are a symbol of British culture across the world; the government should be talking about how they can preserve it. Instead they're just sticking the knife in and letting huge multinational corporations like Uber rule the roost."
The Sun agrees - and urges the so called anti big business government to ditch these plans and promise to defend our precious black cabs instead of finding ways to help their decline.
William Croft has destabilized our national security - he must resign
Today in the House of Commons, on an opposition day motion tabled by Shadow Foreign Secretary William Croft, Croft brazenly broke the Official Secrets Act.
In the wake of his controversial comments on Pakistan, where he called them a state sponsor of terrorism, something major FoPo figures from Hillary Clinton to William Hague have denounced, he met with Prime Minister Blakesley in her office to discuss his comments. Blakesley invoked the OSA, and according to Croft's speech in the Commons, used "threatening and bizarrely vague language" to get him to cease talking about Pakistan.
We must note that using the OSA in the manner that Croft describes Blakesley having done is wrong. While Shadow Foreign Secretary is an important position, if something important that must be covered under OSA and shared with the opposition occurs, it should be shared first with the Leader of the Opposition.
However, the most important factor here is that Croft, the man auditioning to return to the helm of the FCO cannot be retained in this position if he is willing to break the Official Secrets Act in such a way as this. We call on him to resign from the Shadow Cabinet, and if he does not, for Dylan Macmillan to fire him from the Shadow Cabinet.
Rick the Admin - The Resident Psephologist
Admin for Cabinet, PM's Office, DPM's Office, Defence, Energy, Regions, Environment, Transport, Communities, Elections, and Advisor to Labour and the Lib Dems
Westminster's sinking. Time to sell off our rat-infested Parliament.
Peeling paintwork on the rooftops of the Palace of Westminster
It's always the same when the roof needs fixing: a friendly builder gives you a quote for two grand and you move out for a long weekend; six months later, you're still squatting with friends and the bill has reached five figures.
So, imagine the upheaval and vast expense of moving every MP and Senator – as well as the small army of staff who service them – out of the crumbling Palace of Westminster in order for significant renovations to take place.
The Palace isn't really the bastion of gothic splendour that it is shown to be for the tourists. Staff learn quickly to wear their coats during winter, to share their lunch with mice all year round, and to mind their step when navigating the crumbling bits of masonry that all-too-frequently topple from the walls.
The toilets flood regularly. The foundations are sinking into the Thames. It's not even authentic: built in the mid-19th century after fire consumed most of the original Parliament in 1834, its Medieval appearance is essentially fraudulent. The Commons chamber was bombed during the Second World War and the much-vaunted "two-swords length" gap between the front benches was actually an invention to maintain the heated "atmosphere" of debates. Ridiculously, there aren't enough seats for MPs; on important occasions they must cram themselves on to those green benches like schoolchildren jostling for a seat at the back of the bus.
Westminster Hall, the one part of the Palace which does date back nearly 1,000 years, is largely redundant; no one knows what to do with its cavernous expanse.
And yet, and yet. This is the place where Winston Churchill's words rang out, where King Charles I was doomed to death and the suffragette Emily Wilding Davidson squirrelled herself away in the name of winning women the vote.
During the expenses scandal in 2009, MPs felt the wrath of the public at the perception they had put their own needs above those of the country. So how can any of them hope to look their constituents in the eye and say almost £4 billion would be better spent restoring the Palace than on schools, hospitals, roads, railways; boots for our troops and meals for hungry children?
No matter how much those who have worked there love the rodent-infested, mock-Gothic fun palace, perhaps the time has come to let it go. And if we're getting radical – and this will please the Chancellor – why not go whole hog and avoid the punishing costs of building in the dead centre of the Capital by relocating elsewhere?
The Palace could be repurposed as a museum or even as a hotel. Private investors would jump at the chance to renovate and renew this iconic building, just as they leapt at the opportunity to transform the old War Office into a series of luxury apartments. Parliament could move to the centre of England - Birmingham - or to Manchester, which is at the centre of the UK. We could be even more radical and turn Parliament into a travelling show, moving every five years to a new corner of our island nation and bringing with it the investment and attention that only the pantomime of Westminster can create.
It's time to wave goodbye to the Palace of Westminster. It's a fraud, it's unfit for purpose, and renovating it at the public's expense will be seen by many as a two-fingered salute to the legacy of austerity in Britain. Let's try something new - let's dare, as so many politicians have asked us, to be bold.
Administrator
Labour Party Adviser
Foreign Office and Ministry of Defence Moderator
Media Supremo
GOVERNMENT PLANS SPACE FORCE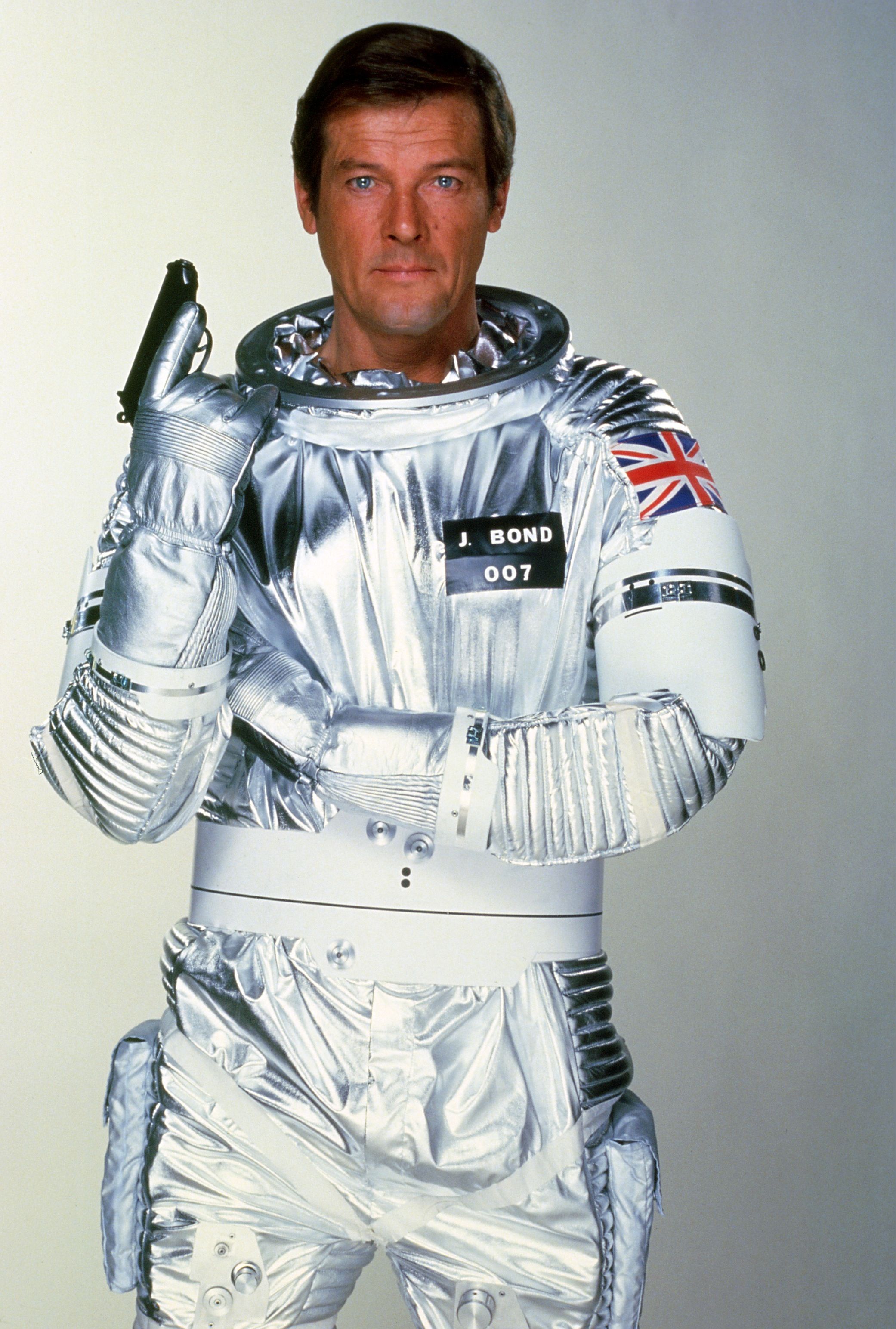 The Sun has spoken to a senior policy adviser working at the Ministry of Defence, who has revealed exclusively that the government is planning to unveil funding for a new 'Space Force' in the upcoming budget.
Officially, ministers are discussing the development of an 'Exospherical Security Command' - dubbed the 'Space Force' - to promote investment in satellite communication, as well as countermeasures to ensure the resilience of British national security.
Unofficially, staffers are joking about 'Star Wars' and 'Moonraker,' and speculating about a plot to colonise the moon.
The aim of the force would be to ensure the unfettered use of space for Britain's national security and economic interests, as well as those of UK allies; to deter aggression against the United Kingdom, its allies, and interests from hostile acts in and from space; to ensure that space capabilities are integrated and available to all combatant commands; and to project military power in, from, and to space in support of British interests.
One insider speculated that the force could be a revival of the Strategic Defence Initiative concept pioneered by Ronald Reagan in the 1980s, with the aim of establishing space-based countermeasures to render nuclear weapons obsolete. Satellites armed with lasers or particle beam weapons.
Alternatively, thousands of small missiles, not unlike conventional heat seeking missiles, could be placed in orbits so that hundreds would be above hostile nations such as China, Russia and North Korea at all times. If an enemy launched intercontinental ballistic missiles, the space missiles would detect their rocket motors using infrared seekers and collide with them, destroying the nuclear warheads before they could threaten the UK or her allies.
It's even possible that the Space Force might entail a permanent deployment of Special Air Service commandos on to a small space station equipped with a rapid re-entry mechanism which could deploy special forces anywhere on Earth within ninety minutes of an alert.
We'll have to wait until budget day before we know for sure.
Administrator
Labour Party Adviser
Foreign Office and Ministry of Defence Moderator
Media Supremo