Posts: 47
Joined: Wed Dec 02, 2020 10:21 am
Constituency: Ochil and South Perthshire
XP: 0
Trait(s): None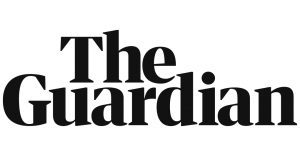 Rt Hon. Alexander 'Alec' Dundas QC MP
Secretary of State for the Union (2019-Present)
Member of Parliament for Ochil and South Perthshire (2017-Present)
Posts: 249
Joined: Fri Dec 04, 2020 1:26 pm
Constituency: Macclesfield
XP: 0
Trait(s):
Discord username: @BarclayCalhoun#5933
Tony's Cronies: the inner circle of power
January 1999
The Prime Minister keeps a tight circle of colleagues around himself. These are the members of the team.
Every prime minister needs mates, people he or she can let their hair down with, knowing that their fears and outbursts of bad-tempered frustration will go no further. Once they would have been called courtiers. Today the buzz word is cronies, but the idea is the same. Charlie Falconer, a friend since school, acts as Tony Blair's professional 'brother'; Lord Irvine, his first boss, is his professional father. They can all shout at each other without embarrassment.
By analogy his 'sister' is Anji Hunter, the fortysomething mother-of-two and svelte, all purpose fixer who has been his friend since school days in Scotland - and his office manager since 1988.
Also in the charmed circle is Alastair Campbell, the Daily Mirror man who realised the day John Smith died that it would be Blair. He is constantly at the boss's side, able to hurry him along by dropping his jacket on his shoulders when the timetable starts to slip.
Gordon Brown is an intimate, but also a rival, as the others are not. He could be the successor: the relationship is bound to be different. With Peter Mandelson it was not the same, because few MPs ever believed Mandelson wanted to be prime minister. He will still be around in one way or another.
Close, but not quite in the inner circle, are important officials such as Jonathan Powell. A diplomat turned chief-of-staff at Number 10, he is keeper of the gate, the man who decides who can get in to see the prime minister. Except those mentioned above.
Another man to watch is Sir Richard Wilson, new Cabinet Secretary since last January. Some admiring ministers call him a courtier, close to the regime, willing to mix it on the boss's behalf.
This article was originally published in the Guardian in January of 1999
Lt. Col. Sir Barclay A.A. Stanley, Rtd., KBE
Member of Parliament for Macclesfield

Armed with nothing but a pint of gin, Sir Barclay went to battle against the forces of Communism, Socialism, and Liberalism.
Posts: 249
Joined: Fri Dec 04, 2020 1:26 pm
Constituency: Macclesfield
XP: 0
Trait(s):
Discord username: @BarclayCalhoun#5933
Peers Toughen Body to Stop 'Tony's Cronies' Safeguard
June 1999
Tory peers finally gave vent to their frustration at the imminent abolition of hereditary voting rights last night when they defeated the government's Lords reform bill for the first time in its five month passage through the upper house.
By 231 to 189 votes peers decided to insist that the independent appointments commission which will vet the future choice of members of the transitional house must be put on a statutory basis to prevent any danger that Downing Street patronage turns it into a docile chamber of "Tony's cronies."
Ministerial loyalists, led by the leader of the Lords, Lady Jay, insisted that Mr Blair has promised not to pack the upper house with a Labour majority.
But critics, including the former home secretary, Lord Waddington, argued that they should treat the bill as if it was "'permanent in effect" and not the transitional arrangement ministers promise pending stage two reform.
"We have to ensure that the completely nominated house the government is bent on creating is at least as independent as the one it is replacing, at least as strong a barrier against tyranny," Lord Waddington said.
He added that it was "inconceivable" there should be no "safeguard to ensure that the power of nomination could not be abused by the government of the day".
Lord Waddington, a former Lords leader, warned "no democracy is entirely invulnerable' and the constitution had to be safeguarded.
Earlier the government had ducked a defeat over its plans for Lords reform when it caved in to Conservative demands that the 92 hereditary peers who will surivive into the transitional upper house will be able to replace vacancies in in ternal "byelections". The lord chancellor, Lord Irvine, conceded the principle rather than face defeat, though he insisted that the Tory amendment to the House of Lords bill was defective.
The lord chancellor said that only peers still in the Lords after this year's reform will be able to vote in byelections, rather than the 650 or so due to lose their ancient inherited rights.
As Lord Wakeham's royal commission considers options for a second stage reform, when the 92 hereditaries will also lose their seats, the Liberal Democrats published their blueprint for a new largely-elected "senate".
It would contain 261 senators, one third re-elected every three years in the 87 new Euro-constituencies, using the single transferable vote (STV) system of proportional representation.
But up to 50 members of the traditional "'great and good" could still be appointed, the Lib Dems concede, to address fears that the new chamber would lack expertise and authority.
The crucial innovation, drafted by Robert Maclennan MP, the Lib Dems' constitution expert, is that the senate would contain no ministers.
It would have the right to summons them and question their action, but it would also be able to force governments to stage referendums on constitutional changes which lacked clear public support. The unpopular abolition of the GLC by Margaret Thatcher in 1986 is one such example.
The Lib Dem plan, which Lord Wakeham's team may cannibalise for useful ideas, also proposes no law lords, bishops or other religious leaders should have seats in the senate.
But it does envisage senior public figures with established careers and reputations standing - not to become professional politicians like MPs, but to "do a bit of public service".
This article was originally published in the Guardian in 1999
Lt. Col. Sir Barclay A.A. Stanley, Rtd., KBE
Member of Parliament for Macclesfield

Armed with nothing but a pint of gin, Sir Barclay went to battle against the forces of Communism, Socialism, and Liberalism.
Posts: 47
Joined: Wed Dec 02, 2020 10:21 am
Constituency: Ochil and South Perthshire
XP: 0
Trait(s): None
EXCLUSIVE: Mandelson's Dodgy Secret Loan

December 1999 OOC: Note the change from the IRL date

Cabinet minister Peter Mandelson is involved in a secret financial arrangement with his beleaguered government colleague Geoffrey Robinson concerning a loan of £373,000 to buy his London home, a Guardian investigation can reveal.

The extraordinary deal was not disclosed to Tony Blair for more than two years, despite the crucial political relationship and close personal friendship between Mr Mandelson and the Prime Minister. Key Whitehall officials were also kept in the dark until a few days ago.

The cash, which enabled Mr Mandelson to buy his £475,000 home in fashionable Notting Hill, west London, raises a question over whether the Trade Secretary breached the rules of ministerial conduct. Although the deal was done in 1996, Mr Mandelson did not tell Mr Blair or the permanent secretary at the Department of Trade and Industry, Michael Scholar, until last Thursday.

Mr Mandelson and Mr Robinson issued statements to the Guardian last night confirming the loan. Its disclosure will intensify pressure on Mr Robinson, the Paymaster General, who has been at the centre of a string of revelations about his tax and business affairs.

Mr Mandelson insisted that there was nothing wrong with the loan. He said: "At all times I have protected the integrity and professionalism of the DTI. Geoffrey Robinson asked for confidentiality and I respected that. I do not believe that accepting a loan was wrong. There is no conflict of interest in this. The loan was always intended to be short-term and I am repaying the remainder of the loan in full with the help of my mother."

Disclosure of the loan clears up a long-running mystery over how Mr Mandelson, as a backbench MP earning just over £40,000 a year, was able to afford the £475,000 four-storey house in a street filled with media and other celebrities.

Mr Robinson said: "Peter Mandelson, a friend of long standing, asked me for help in 1996. I was in a position to help through a loan and did so with the understanding that it would be repaid in full in due course. That is all there was and there is to it."

Mr Mandelson paid back £40,624 in spring 1997, and is paying back the rest. The loan was given at Midland Bank base rate, substantially lower than the market mortgage rate. He would not have been able to borrow the sum from an ordinary lender and has so far saved at least £10,000 in interest payments.

Mr Mandelson has left himself vulnerable by failing to tell the Prime Minister or the permanent secretary of the loan until last week. He faces accusations of at least two possible areas of conflict of interest. The first involves allegations in September that Mr Robinson's businesses breached company law, a matter that would result in investigation by the DTI and mean one minister sitting in judgment on another. However, Mr Mandelson attempted to put himself in the clear by telling the permanent secretary at the time that he would rule himself out of any investigation.

Nevertheless he did not disclose the loan to the permanent secretary because, he told the Guardian last night, "I was satisfied that any conflict of interest had been properly dealt with." Downing Street backed Mr Mandelson's version of events. "The Prime Minister is confident that Peter Mandelson has been properly insulated from any decision relating to Geoffrey Robinson," said Number 10.

The second area of potential conflict involves a DTI independent inspectors' report into the Maxwell empire, to which Mr Robinson was linked. Mr Mandelson will have to decide whether to publish the report, which is not yet completed.

Despite his assurances, Mr Mandelson told BBC2's Newsnight that in retrospect he wished he had reported the matter earlier. "With the benefit of hindsight it would have been better if all the facts of this matter had been got out," he said.

The disclosure is an embarrassment for Mr Robinson, Mr Mandelson and Mr Blair, who took two holidays in Mr Robinson's Tuscan villa, and the Chancellor, Gordon Brown, who stayed at his home in Cannes. Mr Robinson has been generous in support of his colleagues since just before the general election, and bailed out the Labour modernisers' magazine, the New Statesman.

Mr Mandelson and Mr Brown have been engaged in a feud since 1994, one that now threatens to engulf not only Mr Robinson and Mr Mandelson but the Chancellor's press aide, Charlie Whelan, who has been blamed for anti-Mandelson leaks.

Mr Whelan helped Mirror journalist Paul Routledge with a biography of Mr Brown published in January and there have been suspicions around Westminster that he has again helped him with a hostile biography of Mr Mandelson to be published early next year.

Mr Mandelson's camp believe Routledge has, independently of the Guardian, discovered details of the loan.

Last night Mr Whelan denied being behind the latest disclosures. He said: "I haven't a fucking clue what is in Paul Routledge's book."
Rt Hon. Alexander 'Alec' Dundas QC MP
Secretary of State for the Union (2019-Present)
Member of Parliament for Ochil and South Perthshire (2017-Present)
Posts: 249
Joined: Fri Dec 04, 2020 1:26 pm
Constituency: Macclesfield
XP: 0
Trait(s):
Discord username: @BarclayCalhoun#5933
An Offer for Britain
A guest editorial by Charles Trevorrow
Do you remember the night of the 1997 General Election? Tony Blair, a landslide, a reforming majority, an enormous Lib Dem surge, and a vote for change. You know, I might be naive, but I felt something that night. I felt what happened when the British people banded together against an unpopular corrupt government. And I thought we might get the real change we needed. Well, on that last point I was wrong - Labour have disappointed at every turn - but on the former, I feel I was on to something.
When people in this country band together against elites, we get change. It is rarely won without a hard fight, but we do. And throughout British history, that is the common theme - elites and establishments only jump when pushed. With Labour's cronyism and the standard-bearers of political corruption, the Tories, our only other options, I reckon now more than ever, our country - and my party - can do a bit better. Get rid of the Lords, strict rules on cronyism, rein in expenses, and change our voting system forever. Do everything we can to strip this country of the corrupt core that runs it. Those sorts of radical reforming policies are why I'm running to be the next Lib Dem leader, and I want to make an offer to Britain.
Our politics does not have to be like this. Team red and team blue fight over every last scrap of power, and run down their energy on defensive political point scoring. When I sit in Parliament and watch Labour and Tory MPs fight it out, you know what strikes me more than anything? How much they enjoy it. The battle, the scrum, the scrap, the chance to play the game. Because that is what it is to them - a game. To me, this country is a bit more than that.
I grew up with basically nothing but a work ethic. There was no money to fall back on, no family connections, no nowt. I left school at 15 to work on the fishing boats. Then, I had to work on local farms as a labourer. Then, on the railways. Then, after all that, on the dole. I know what it is like to feel totally and utterly abandoned by the establishment in this country. To work hard and play by the rules for nothing, whilst the charlatans at Westminster think more about which restaurant to get their next meal from than whether they've got a meal coming any time soon. I know poverty. And I want to lead my party, as much as anything, as living proof that there is a route out, and that you can vote for someone who understands.
My offer to Britain, and to my party, is one of change. Charles Kennedy - a visionary, a statesman, a mate - saw a future for our country where we don't have to put up with an establishment that takes us for granted. I want to follow in those footsteps and I want to smash the elites who have made the lives of ordinary working people worse for far far far too long. Tory and Labour alike, they can't be trusted, and we need to hold Parliament as an institution, with its sticky floors and dodgy deals, to account.
If you want change, join the Liberal Democrats. Get involved in your community. Help build our party. And I hope that you can find it in yourself to look at someone like me, and like our other community champions who've worked so hard for so long to get where they are, and back our plan to change this country for good. So - are you with me?
Lt. Col. Sir Barclay A.A. Stanley, Rtd., KBE
Member of Parliament for Macclesfield

Armed with nothing but a pint of gin, Sir Barclay went to battle against the forces of Communism, Socialism, and Liberalism.
Posts: 249
Joined: Fri Dec 04, 2020 1:26 pm
Constituency: Macclesfield
XP: 0
Trait(s):
Discord username: @BarclayCalhoun#5933
Seizing the Possibilities of Tomorrow
By
Caroline Blakesley
MP and
Amelia Lockhart
MP
Just weeks ago, for the first time in its history, the Labour Party was re-elected with a workable majority. We have been provided with a renewed mandate to govern our country. But in too many places, too many people turned away from the Labour Party, believing we no longer represented an inclusive, ambitious, modern vision of Britain.
As the Labour Government moved towards the election, it was perceived to obsess more with personalities than with policy. Who held power mattered more than the capacity of power to change people's lives, strengthen communities, and stand up for the national interest - at home and abroad. With our renewed mandate to govern, we have to work hard to rebuild trust and remind people why they voted Labour with such hope in 1997.
There is an urgent need to do so. Labour's first term laid the foundations of renewal and now we must deliver on a sustained period of radical change. In the first decade - the decade of globalisation - of the 21st Century, we cannot afford to be timid or live in the past. If we are, we will fail to master the opportunities - and be engulfed by the challenges - globalisation offers our country. Relying on outdated and irrelevant solutions will curtail our prosperity, silence our voice around the world, and hold our country back. We need a Government clear-eyed about seizing the possibilities of tomorrow.
Only Labour will provide the reform required to meet the times and prepare everyone for the future. Because in recent debates over fox hunting and the rural economy, and in the division that is engulfing the Conservative Party, it is clear the Opposition is out of touch with modern Britain. It offers none of the solutions to the challenges facing our country, preferring to wallow in the poverty of low and outdated ambition.
So what must the next Labour Government do to rebuild trust and build a country that works for all in a globalising economy? It must be relentlessly focused on outcomes, on evidence, and on reform. It must be prepared to continue taking the hard decisions on tax, on public services, and on foreign policy which may be unpopular with vested interests, but that is the right thing to do for our country.
Take one example: education. For two centuries, we have shaped modern life through our inventions and expanded our understanding of the world. Over the past five decades, we have realised that education is the ladder to opportunity, greater equality, and growth. Labour has always been ambitious for education and the power of education to change lives. It powered the raising of the school age, the move to comprehensive schools, the creation of Open University, and the introduction of Sure Start.We are going to need more of this in the globalising world to ensure everyone realises the benefits of the future.
Our economy and our role in the world will be sustained on the talent and skills of us all. If one person is left out or left behind, we all lose something. The full potential of our nation will never be realised if people are leaving school without the qualifications required, or worse without literacy and numeracy skills. How can we compete with the rest of the world if 20% of adults - around 7 million people - lack those basic skills.
So the next Government needs to set priority in terms of outcomes: no one, by 2010, will leave school without basics skills - and half the number of adults, many of whom left school before Labour was in Government, will lack them too. We need to be ambitious; we need to invest; and we need to reform. That means pushing forward with our radical reform programme on schools with more academies, improved teacher training, and improved accountability arrangements. It means starting early, ensuring that every child has pre-school education and access to support to ensure language development and that they are ready for school. And it means we invest in adult education, making it a core part of the education system for everyone. We need to abandon this idea that learning and training ends at 16, 18, or 21: a globalising world means we all need to learn new skills frequently.
But our approach to globalisation and modernisation does not just apply to affairs at home. A globalising world requires a reorientation of our global approach to account for the evolving needs of Britain's workers and middle class. In 1997, Labour embraced an ethical dimension to our foreign policy. This approach guided our decisions to pursue peace and security in Kosovo and Sierra Leone and the success of those interventions. Yet that ethical dimension, the costs of intervention abroad, remains foreign to those that confront lost jobs, difficulty scheduling appointments with their GP, or schools that don't prepare their children for the next decade, much less the next century.
A global policy for the 21st century must break down the historic divides between foreign and domestic policy. The liberalisation of trade policy and pursuit of free trade agreements under the auspices of the European Union means that we must ensure that support is available for workers that may feel negative impacts from trade. Adjustment assistance and the capacity to surge resources into communities that may experience hardship through a flexible approach will be central to success moving forward. Shifting our competitiveness policies to boost innovation and promote export-focused industries will strengthen our domestic economy for global competition. A hand-in-glove approach that unites the domestic and foreign spheres will strengthen the United Kingdom.
The importance of integrating domestic and foreign policy, though most visible in terms of trade, is vital outside of economics. Global shocks, ranging from civil wars and ethnic conflict to pandemics, climate change, and international terrorism, impact Britain's interest abroad and our people at home. While Kosovo may sound like a far away land, nearly 20,000 refugees from Kosovo sought asylum in the United Kingdom during the conflict there. The numbers are similarly staggering for Sierra Leone. In this age, there is no such thing as a local civil war or ethnic conflict: the flow of refugees seeking a better life reaches our shores, even from thousands of miles away. Preventive diplomacy to stop conflict and, should that fail, concerted efforts to integrate refugees into our domestic structures are vital to the success of the United Kingdom.
Managing these shocks requires robust engagement with the international system. Outbreaks of novel diseases, such as the Nipah virus outbreak in Malaysia, are managed by our active involvement in the World Health Organisation. As air travel and trade expands, the early detection of these diseases is essential to detecting them before they have the opportunity to arrive on Britain's shores. While making our nation healthier at home is an essential form of readiness for disease, working to identify and respond to it abroad must be a core component of a national strategy. Robust engagement in the international system is central to ensuring the safety and security of the British people.
And as we embrace a policy for a globalising world, we must lean in to what amplifies Britain's clout on the world stage: Europe. Whereas the Conservatives seek to relitigate and reduce Britain's cooperation with Europe and the Liberal Democrats seek only to give more power to Brussels, Britain demands an approach that empowers our people and furthers our interests as we confront the challenges of greater connectedness. In international institutions, the European Union enables us to produce norms and outcomes that align with Britain's fundamental interests: competitive enterprise, a secure climate, human-oriented international security. Those are interests that are bolstered, not battered, by our place in Europe.
Embracing the future is the task of any government. Today, Britain faces a modernising, globalising world where transnational threats and global shocks are combined with grand technological change and exponential increases in interconnectivity between peoples and cultures. Building a country that works for all in this environment demands that we embrace all of the tools of national power available to us. To do so, we must recognise that foreign and domestic policies exist together. Constructing policies to synergise will enable us to leverage accrued national power - economic, diplomatic, military, technologic, and so on - to build a stronger nation.
From education and skills to competitiveness and innovation, our domestic policies must reflect the reality that Britain exists in a global world, that no community can be fully isolated from events in Asia, Africa, or even nearer in Europe. Likewise, the government must identify the global shocks that pose a risk to the British people and orient domestic and foreign policy to confront them. As the 21st century marches on and the realities of globalisation become more apparent, it is time for Britain to acknowledge that, though we are an island nation, seizing the possibilities of tomorrow demands that we look both beyond and within our shores. That will be the task of this next Labour government.
Caroline Blakesley is the MP for Holborn and St Pancras and Secretary of State for Defence, Amelia Lockhart is the MP for Great Grimsby and Secretary of State for Health.
Lt. Col. Sir Barclay A.A. Stanley, Rtd., KBE
Member of Parliament for Macclesfield

Armed with nothing but a pint of gin, Sir Barclay went to battle against the forces of Communism, Socialism, and Liberalism.