Conservative MP

Posts: 49
Joined: Wed Dec 02, 2020 10:21 am
Constituency: Ochil and South Perthshire
XP: 0
Trait(s): None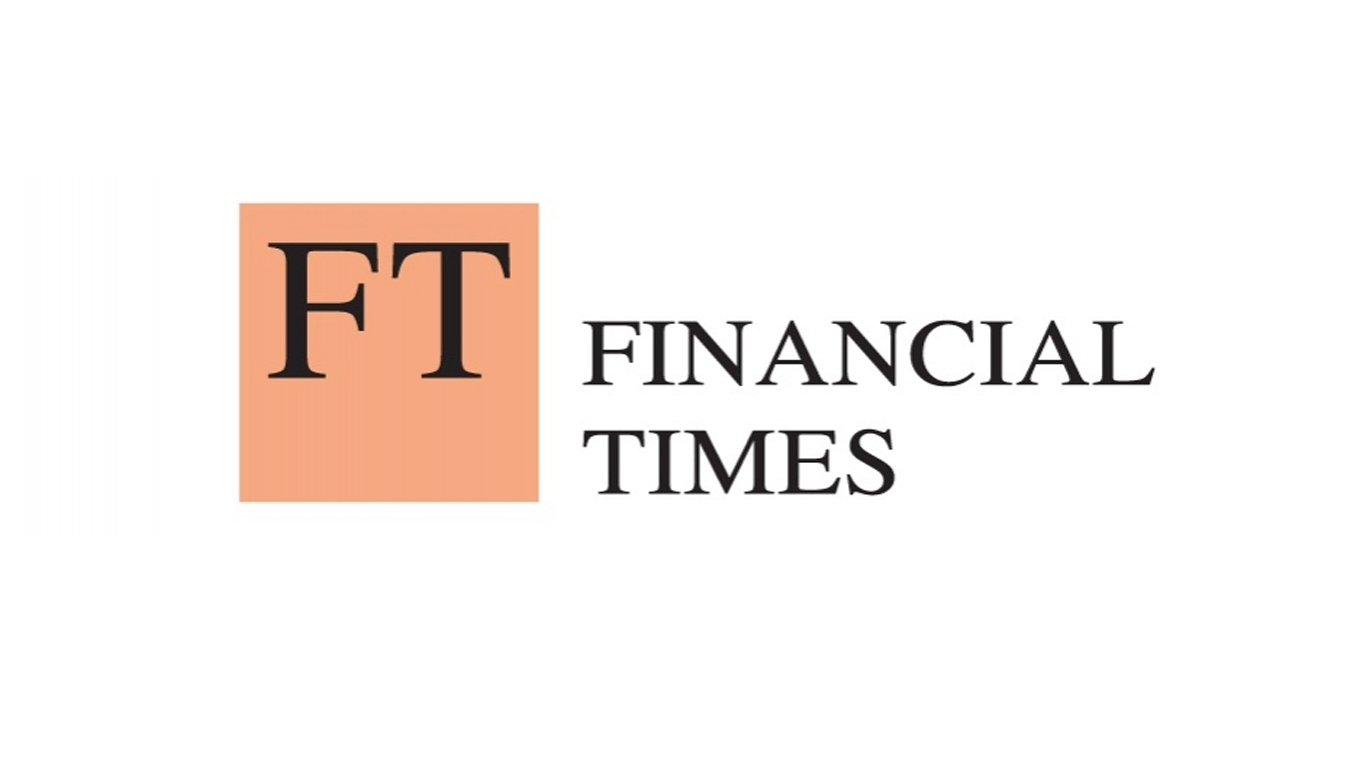 Rt Hon. Alexander 'Alec' Dundas QC MP
Secretary of State for the Union (2019-Present)
Member of Parliament for Ochil and South Perthshire (2017-Present)
Conservative MP

Posts: 49
Joined: Wed Dec 02, 2020 10:21 am
Constituency: Ochil and South Perthshire
XP: 0
Trait(s): None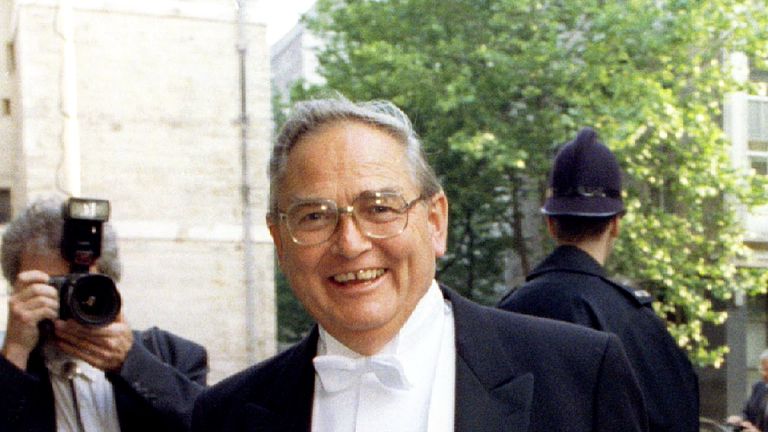 'Steady Eddie' resigns as Governor of the Bank of England |
Allies of Mr George condemn Gordon Brown's control freakery.

August 1997

Markets took a turn for the worst this morning after news yesterday evening that the Governor of the Bank of England, Eddie George had resigned. Mr George, monikered 'Steady Eddie' for his steadfast approach to the refusal of the last Conservative Government to raise interest rates.

The Governor's discontent with the Chancellor, Mr Brown has long been an open secret in Whitehall - from the beginning, Gordon Brown has been determined to reshape the Bank and transform Britain's monetary policy - beginning with the early decision to grant the Bank of England independence; a decision that Eddie George welcomed initially. The steady truce between these two men was not to last; Brown did surrender his power to set interest rates - but not to George, instead deciding to appoint a Monetary Policy Committee of nine members in a move which undoubtedly left the Governor reeling from loss of influence. George struck back by recommending that the committee be appointed and responsible to the House of Commons, again rejected by the Chancellor. It was only through urgent smoothing-over efforts of Peter Mandelson that the 'fuming' George remained in post, after private assurances from the Prime Minister that Mr Brown had gone as far as he could.

It seems though that the straw which broke the camel's back came yesterday when the Chancellor summoned the Governor of the Bank for a private audience. Mr Brown supposedly 'sprung a surprise' on Mr George; telling him that he would be announcing to MPs that the Bank's supervisory powers over financial institutions would be stripped away and given to a new QUANGO to deal with Securities and Investments. In essence; removing the role from the Bank's Deputy Governor Howard Davies, who is close to George.

This fait accompli clearly proved too much for Steady Eddie, and we learn now that he has resigned on the spot. The Chancellor's methods are -once again- under scrutiny from within the Government. A source close to Mr Mandelson, the 'Minister for the Today Programme' has told us that Tony Blair considers this to have been an entirely avoidable saga.

All eyes now turn to Sir Terry Burns, the Treasury Permanent Secretary and a close ally of George; he may be next on the chopping bloc. A senior source close to Ed Balls, who has been labelled the 'Deputy Chancellor' by pundits went on the record to say that Burns is considered a Tory anachronism by the Brownites; a stuffy monetarist of Mrs Thatcher's appointing. If he were to go, it would give the Chancellor of the Exchequer a very clear run.

What's clear is this: Gordon Brown is taking no prisoners in his quest to become the most powerful post-war Chancellor that this country has ever seen.

Rt Hon. Alexander 'Alec' Dundas QC MP
Secretary of State for the Union (2019-Present)
Member of Parliament for Ochil and South Perthshire (2017-Present)
(Name Drop Goes Here)

Posts: 299
Joined: Wed Dec 09, 2020 5:19 am
XP: 14
Trait(s): None
Discord username: Blakesley
A fundamental shift, abandoned?
Mr Croft and Mr Baker in happier times.

Prior to a presumed shift towards backing the right-wing of the Conservative and Unionist Party, the triumvirate of William Croft, Dylan Macmillan, and John Baker potentially planned the most fundamental shake-up of British fiscal policy in modern history. However, significant questions remain as to the depth of William Croft's involvement and approval of the plan.
Obtained documents revealed the exact nature of Conservative spending plans from when Mr Croft sought the leadership of the party following the resignation of Mr Hague. Notably, Mr Macmillan was the primary author of the proposals, which contain specific references to being drafted in his office, alongside Mr Baker, who, until today, was a senior member of the Opposition frontbench. Mr Macmillan was believed to have been in line to serve as Shadow Chancellor of the Exchequer prior to his comments on retaining the pound.
It is now reported that, in the aftermath of the appointment of right-wing MPs Sir Tristan St John, the plan allegedly developed during the leadership campaign was fundamentally abandoned.
Among the plans put forward were a radical proposal for a negative income tax, a carbon tax and green investment package, and significant changes to corporation tax policy. Most notably missing from the documents were plans to slash the income, inheritance, or capital gains taxes, in line with Mr Croft's leadership platform. Mr Croft stated that neither he, nor his party, plan or planned to introduce a negative income tax.
If proposed, this fiscal plan would have marked a robust departure from the Conservative free market orthodoxy, with significant intervention in energy markets and spending in support of the businesses. Mr Croft denied that he had seen the draft policy obtained by this paper.
However, the close result of the Conservative leadership election meant it was not to be. In particular, Mr Baker, the former Conservative and Unionist Party Chairman and frontbench member responsible for energy policy, was told to drop plans for the renewable energy investment package, while Mr Macmillan found himself on the backbenches. Mr Croft noted, vehemently, that green investment is a personal priority of his that is actively being pursued.
A source close to the Tory Reform Group of Conservative MPs indicated that this is another example of Mr Croft abandoning carefully crafted plans in order to appease members of the Monday Club. It was a case of trading bold economics for euro-bashing and status quo policy, noted one individual.
While firmly abandoned (Mr Croft denies that he every approved of it or saw it in the first place), the proposed fiscal plan was a mix of both traditional Conservative policy, particularly as it relates to tax, and a fundamental attempt to rebrand the Conservative Party - outflanking Labour on some issues and promising bold, if untested, reform in others. Notably, the documents abandoned the fiscal caution that characterised Gordon Brown's tenure as Chancellor.
One expert noted that, while offering bold plans, there needed to be an effort at fundamental reform of institutions to go with it. Just throwing money at a problem doesn't fix things, noted a researcher with the Institute for Fiscal Studies.
Overall, the spending plan put forward emphasised economic intervention and education spending, which fits hand in hand with the schools policy announced by Shadow Education Secretary Theresa May recently. Law and order also benefitted from significant investment, with dramatic plans to increase prison capacity being put into place. The law and order investments, noted one commentator, are solid Conservative policies. "If this is from William Croft, we should all be praising him right now for the scale of these investments in police and prisons."
What remains to be seen, with the rise of the right wing in the Conservative Party, is whether the fundamental plans outlined will be carried out or whether Mr Mountstuart, the new Shadow Chancellor, will take the party in a different direction. Green investment and a negative income tax were, indeed, bold - but do they still have a place in today's Conservative Party? And will they be carried out following the dramatic departure of Mr Baker from the Conservative frontbench? Mr Croft seems to suggest that, yes, those investments will go forward – though he noted that the Conservative Party will release a full policy in due course.
In light of the details of this spending plan, there is a likelihood that members on the right wing of the Conservative Party could demand the rejection of interventionist economic policies and a return to focusing on cutting taxes. The draft document contained no plans to cut income tax rates, in addition to backpedaling on pledges to eliminate the inheritance tax.
When asked, Mr Croft stated that it's best "when Government stays out of the way of business, and let's job creators and hard working individuals take the lead" – seemingly a rejection of the interventionist business policy proposed, while noting that he wants to see better funded social services and infrastructure spending. "This is the basis of Tory economic policy," said an IFS researcher, "there's nothing radical here."
Industry groups, however, are concerned about the unilateral introduction of a carbon tax. One insider said, particularly for manufacturers and energy producers, that we're going to need to see a real effort to offset the potential costs of a carbon tax. Mr Croft did confirm that the Conservative Party is actively considering a carbon tax or a cap-and-trade policy for carbon emissions. One noted that a European solution would be preferred.
Despite the contents of the draft policy made available, there remains significant speculation about the direction of fiscal policy in the Conservative Party. Mr Croft is adamant that, to see his proposed fiscal policy, don't look at these documents and the proposals they contain, but look towards his leadership platform. There is, indeed, significant overlap between the two, but also significant departure – it is possible that the budget released to this paper may just represent the dreams of the Tory Reform Group.
One thing, however, is clear. As the budget approaches, there is now a standard that any document produced by Mr Mountstuart will be held to. And it isn't just the government's budget.
The documents obtained by the Financial Times can be found
here
.
Blakesley
Labour Advisor | Foreign & Defence | Biographies
(Name Drop Goes Here)

Posts: 299
Joined: Wed Dec 09, 2020 5:19 am
XP: 14
Trait(s): None
Discord username: Blakesley
The man in the middle
October 2001
As revelations of a leaked fiscal policy reverberated around Westminster there was one single line coming from the Conservative Central Office: Nicholas Mountstuart, not Dylan Macmillan or John Baker, controls our economic and fiscal policy.
Of course, this statement in itself was striking, as William Croft, the Leader of the Conservative Party, seemed to wash his hands of economic management. Despite offering a few ideas on where he would like to see Conservative policy go the last time he spoke to this paper, he largely deferred to Mr Mountstuart, the notable Scot and longtime Conservative operative, as the architect of where they were headed.
And Mr Mountstuart himself wasted no time in making clear exactly how he planned to exercise his authority in shaping economic policy. His goals are simple: cut taxes, promoting aspiration, and reforming public services. Of course, the exact nature of these reforms may be more difficult to pin down.
One thing, however, in Mr Mountstuart's public statements and when this paper spoke with him was clear: he intends to restore the Married Couples' Allowance. To some watching Conservative press statements, it may be one of the few economic policies that they've clearly outlined. To Mr Mountstuart, it represents a shining example of Labour's penchant for stealth tax rises while in government. The question of whether it proves a vote winner remains elusive – it was a centrepiece of the Conservative tax policy in the last election.
Beyond that, he espouses the policies that you expect and hope to hear from a Conservative Shadow Chancellor – he wants to simplify and lower tax, starting with the capital gains tax. He's made the push for cuts across the board for both individuals and small business. The approach can best be summarised by two sentiments. First, the Conservatives will value people who "do the right thing", such as get married. Second, the Conservatives trust people with their own money in a way that Labour does not.
Of course, while Mr Mountstuart does appear to be in full control of the economic machinery, one cannot help but notice where he may conflict with his boss, Mr Croft. When asked about slashing (even abolishing) the inheritance tax, Mr Mountstuart did not offer his opinion (instead focusing on income tax, fuel duty, and the Married Couples Allowance – respectable bread and butter tax issues). Likewise, when asked about a carbon tax, which Mr Croft previously noted his willingness to explore, Mr Mountstuart was far more direct: a simple "no" – while leaving room for investment in a Green Investment Bank.
His spending commitments highlight investment in key public services, but he repeatedly notes that investment must be combined with reform. We've already seen a glimmer of Conservative reforms for education – a return of the Assisted Places Scheme and more grammar schools – now we need to see their plans for health and welfare. Mr Mountstuart's focus though is not just throwing money at the problem, it's looking into the inner workings and solving it: an absolutely commendable stance.
The question Mr Mountstuart will face is how he plans to accomplish the task ahead. Tax cuts come with a hefty price tag attached. His leader, Mr Croft, was elected on a platform that was extremely heavy on slashing taxes. Indeed, Mr Croft's recent meetings in Washington included a discussion on tax policy with President Bush – a man whose tax plan is expected to move the United States back into deficit territory. His opposite number, Sir Jack Anderson, is regarded for what many expect to be fiscal prudence, if not outright fiscal caution. If anything, the opposite of what Mr Croft offered.
In between the two stands Mr Mountstuart, who must navigate the fiscal winds if he is to restore Conservative credibility on the economy. To do so, he must either hope for Labour's economic record to collapse or go beyond the Conservatives' most recent manifesto. The direction that he takes beyond the manifesto is entirely up to him.
Fortunately for Mr Mountstuart, he does seem up to the task and does enjoy performing in front the the press. He has ideas and summarised a major agenda item of his as "innovation, innovation, innovation". In this climate, he'll need to innovate to restore Conservative economic credibility and take back the narrative from the Labour Party.
Blakesley
Labour Advisor | Foreign & Defence | Biographies