Conservative MP

Posts: 49
Joined: Wed Dec 02, 2020 10:21 am
Constituency: Ochil and South Perthshire
XP: 0
Trait(s): None
Rt Hon. Alexander 'Alec' Dundas QC MP
Secretary of State for the Union (2019-Present)
Member of Parliament for Ochil and South Perthshire (2017-Present)
You shall refer to me as "my lord"

Posts: 273
Joined: Fri Dec 04, 2020 1:26 pm
Constituency: Macclesfield
XP: 0
Trait(s):
Discord username: @BarclayCalhoun#5933
The Liberal Democrat Crossroads: Which way orange man?
May 2001
If you're looking for classical liberal economics, think again. These new Lib Dems are pushing the bounds of what the party stands for and asking questions of established LD orthodoxy.
THE Liberal Democrats have always been a kind of hodge-podge party. Created out of the union of the soft-left Social Democrats and the classical liberals in the Liberal Party, there has always been a sort of tenuous peace among their membership. But that tenuous peace looks set to explode into an internal struggle with two equally-sized factions ready to duke it out. They are the Liberal Democrats, of course; so any battle that they have, this author is sure, will be mild-mannered and heady stuff. Still, it's the first action we've seen from the orange-tie brigade in a long time and we're ready for it.
In one corner, there are the newly-founded Beveridge Group, loosely hailed as the heirs to the Social Democrats. They have recently organized themselves, led by the efforts of stalwart Scottish MP, Alistair Carmichael, the posh English MP,
Sir Bryant Wolfe
, and the Cornish football fan who turned down a Knighthood,
Charles Trevorrow
, and aim to question the liberal market orthodoxy that has previously been a foregone conclusion for the Liberal Democrats. In the inaugural documentation explaining the need for such a group, founder Carmichael writes "should the party of Beveridge and Keynes approach issues with a prejudice in favour of the free market system? Should we enter every policy debate with an underlying belief that private is always better than public? I certainly do not think so. That was the approach which led the Conservatives to undertake the disastrous privatisation of British Rail in the mid 1990s." In that short quote, everything that we need to know about this particular group is found.
In the other corner, the Liberal Reformers, the old guard of the Liberal Party. Call them whigs, call them free-marketeers, just don't call them Tories. Led by prominent spokesmen Vince Cable and
Felix Corrington
, the Liberal Reformers are committed to finding market solutions from a humane perspective. They seem to be in the ascendency of late, with much of the Liberal Democrats' "new blood" fitting fairly neatly into this mold. In fact, a number of the LibDem's frontbench seats have gone to Reformers lately, with Vince Cable running the economics debate for the party and former and beloved leader Paddy Ashdown making way in Parliament to the young, idealistic, and very sensible David Laws. Though mostly known for their commitment to the free market, Liberal Reformers will tell you that they really stand on four major principles, each as important as the other: social liberalism, economic liberalism, cultural liberalism, and political liberalism.
Of these four major principles, three are relatively uncontroversial in the Liberal Democrat circles. Among Liberal Democrats, if nowhere else, it is a sacrosanct given that proportional representation should be the way Britons vote, that Section 28 should be repealed, and that the Arts should be well-funded and widely proliferated. But ask if the Royal Mail should be a state-run institution, if the government should subsidize housing for the poor, or if taxes should be kept low at all levels of income, and you'll find that the answer varies depending on who is asked.
This has been the task of party leader Charles Kennedy: to keep both sides onside. So far, Chatshow Charlie has been able to use his affable personality and not-insignificant political nouse to keep his two factions from tearing each other to bits. But rumours are swirling that discontent is brewing on both sides, and a drinking problem is making Kennedy less and less capable of keeping them at bay.
What does the future hold for the Liberal Democrats? Will the Liberal Reformers be able to organize as effectively as the Beveridge Group has? Can the party remain united in the face of tension? These are questions that will have to be answered by Kennedy and his colleagues as we continue to see the era of New Labour unfold.
Lt. Col. Sir Barclay A.A. Stanley, Rtd., KBE
Member of Parliament for Macclesfield

Armed with nothing but a pint of gin, Sir Barclay went to battle against the forces of Communism, Socialism, and Liberalism.
(Name Drop Goes Here)

Posts: 299
Joined: Wed Dec 09, 2020 5:19 am
XP: 14
Trait(s): None
Discord username: Blakesley
Politics is boring again


Septemer 2001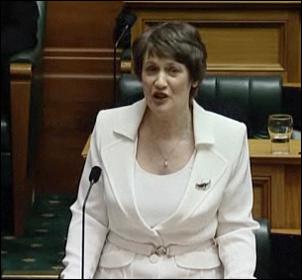 Dr MacAndrews at her first Prime Minister's Questions

In their first face-off across the dispatch box, Prime Minister Mary MacAndrews and Leader of the Opposition William Croft left us with a simple reality: politics is boring again.
As the main event kicked off, the Mr Croft took the House in an unanticipated direction, choosing to target Labour's record on education, bringing up controversial comments made by the former head of Ofsted before the general election earlier this year. However, an early unforced error in which he named Mr Woodhead as Mr Woodward allowed Dr MacAndrews to effectively parry his attack (one might also wonder if Mr Croft's briefer is now searching for a new job).
The remainder of the questions on education focused on a statistic from Key Stage 2 results announced earlier this year – while Mr Croft was right to point out that results did plateau compared to previous years, he did so at the risk of allowing Dr MacAndrews to capitalise on the overall Labour education record, in which test scores rose considerably. And she did. Disputes over the exact figures provided are unlikely to sway the debate when the overwhelming consensus is that schools are performing better now than they were four years ago.
The only real barb to come from the Labour side was Dr MacAndrews pointing to the recent chaos in the Conservative Party which landed – but the overwhelming coverage of Conservative bickering means that the punch wasn't a knockout.
Watching two leaders bicker over numbers is hardly an exciting shift after watching Mr Blair and Mr Hague at the dispatch box for the past several years.
Interestingly, Conservative MPs seemed more interested in holding the Prime Minister to account for the comments of backbench MPs from the Socialist Campaign Group. This is an interesting strategy, but one easily dispensed with by the Prime Minister if she refuses to associate herself with their remarks. Despite Parliamentary arithmetic, there is no compelling evidence that leads people to believe that Dr MacAndrews and her government are beholden to the Socialist Campaign Group.
Of course, the interest in backbencher statements may be driven by the Conservative Party's recent experience with their backbenchers. The difference, however, is stark. Where Mr Croft and his Shadow Cabinet elevate the most radical voices in their party – allowing them to be perceived as driving policy development – Dr MacAndrews and her Cabinet do not. Until Dr MacAndrews makes a shift towards debating SCG members, the voices of the likes of Mr Laski and Mr Wright will not be viewed as defining Labour policy.
The lackluster nature of the main event led some in the press gallery to eagerly await newly elected Liberal Democrat Leader Rebecca Flair's questioning – with the expectation that she may upstage Mr Croft's performance. However, a series of questions focusing on the process of bidding for the Olympic Games, including a quite hefty price tag proposed by the Liberal Democrats, were easily dispatched by Dr MacAndrews.
As the dust settled (if there were even any dust in the air), it was clear that Dr MacAndrews walked out of the House of Commons having made no major errors, but without scoring a major win. That said, the fact that she is walking out unscathed makes this performance a default win for her and her government. Mr Croft, meanwhile, earned points for his admirable research – but left many in the press gallery wondering if he was grasping at straws with the statistics he chose and his line of questioning. Ms Flair's line of questioning on the Olympics was unexpected, but perhaps could have benefitted from more preparation (though she is relatively new to the job).
An uneventful event engenders uneventful headlines. The end of this first event leaves us with the three C's of the party leaders. Mary MacAndrews is
competent
. William Croft isn't quite a
cowboy
. And Rebecca Flair is certainly
creative
.
Blakesley
Labour Advisor | Foreign & Defence | Biographies
(Name Drop Goes Here)

Posts: 299
Joined: Wed Dec 09, 2020 5:19 am
XP: 14
Trait(s): None
Discord username: Blakesley
Rebecca and the railways: a flair for nationalisation?



October 2001
It's often been difficult to tell what would come out of
Rebecca Flair
's office. A less focused approach to policy has kept us guessing, as the Liberal Democrats in recent weeks have pivoted hard towards localism, while rejecting previous policies such at the carbon tax. However, well-placed sources at Cowley Street have given us a key glimpse into the boldest (and potentially most costly) project that Ms Flair's Liberal Democrats are previewing: the renationalisation of the railways.
Policy documents flying around Cowley Street as the Liberal Democrats prepare to launch their own budget proposals robustly criticised the Major government's decision to privatise the railways. However, the discontent that the Liberal Democrats propose to reverse goes back farther than that: back to the Beeching cuts that saw railways across nation closed down. About fifty lines are slated for reopening over the next decade under Liberal Democrat plans obtained by this paper.
The heart of the proposal is to renationalise the railways over the next decade, using the natural expiration of franchises to facilitate this change. This decision to renationalise over ten years comes after what Liberal Democrat insiders called "rapidly accelerating fare prices and a less than successful level of service". However, if the railways are in such a state that renationalisation is required, it stands to wonder why Ms Flair and her party don't just get the job done now, one commentator noted.
The total cost for this project is expected to be £8.5 billion, based on costing documents received. Whatever the end result, this is certainly a bold proposal that will help Ms Flair shed her image as someone solely seeking to appeal to the currently abandoned left wing of the Conservative Party. Whether it's enough to entice Labour voters is another matter entirely.
Blakesley
Labour Advisor | Foreign & Defence | Biographies
(Name Drop Goes Here)

Posts: 299
Joined: Wed Dec 09, 2020 5:19 am
XP: 14
Trait(s): None
Discord username: Blakesley
Sloppy swap smacks Liberal Democrats


November 2001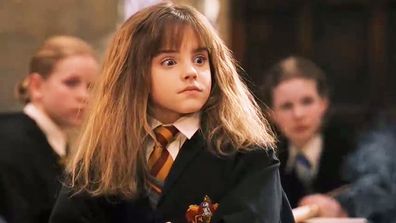 Rebecca Flair, Liberal Democrats Leader, realising she need to to swap some figures in her budget
When Rebecca Flair took to the stage to announce the Liberal Democrats' fiscal plans, we were cautiously optimistic. What started out as a promising launch has turned into a fiasco, and minor scandal, as the Liberal Democrats thought they could pull one over on the press and the people and start changing their proposal after releasing it. Hard copies obtained by this paper show two versions of the Liberal Democrats proposal, one in which the value of the Working Families Tax Credit increases by 3% and one in which it increased in line with earnings, 4.16%.
Confronted with this information, Rebecca Flair, the Liberal Democrats' leader, blamed the mistake on a typographical error made by Carl – an staffer who may no longer be a staffer after today. However, this paper can reveal that we anonymously received the initial planning documents used in generating the Liberal Democrats Shadow Budget. In those documents, the Working Families Tax Credit was always set at increasing by 3%. "The are no typographical errors here – only factual ones. And the facts aren't on Becky's side," said one insider.
Our source tells us that there was a deliberate move to increase the number after the Chancellor of the Exchequer presented his budget proposal. "The increase originally planned just didn't match up with the rhetoric that the leadership is now using to target Labour," said our source, "It's pretty clear why the change was made. The thing is, it's such a minor change – I can't for the life of me understand why the leadership chose to do this." The Chancellor announced a significant uprating of the Working Families Tax Credit in his budget speech.
"Watching them double down on the notion that this was just a typographical error has sunk their credibility on welfare and social security," said a prominent think tanker. "Ms Flair should have just owned up to it and admitted that the moment she released her budget proposal that it was less generous than Labour's, instead she felt the need to change her already released proposal. Deliberately misleading people – whether voters or the press, is not the answer. It never, ever, ever is."
Other staffers within Cowley Street point to an overeager leader who just wanted to run to the press without doing all of her homework. "These are documents that should be checked once, checked again, and then a third time just to make sure. That didn't happen. Rebecca thought she could upstage the government but just got egg on her face – all eyes are still on the Chancellor and his budget right now. It's like that time she promised to spend £200 million bidding on the Olympics - what a numerical [expletive] that was. And after that, we didn't even put Olympic bid money in our budget proposal."
A recent upswing in polling boosted Liberal Democrat hopes that they may be in a position to surpass the Conservatives to become the Official Opposition at the next election. However, this episode is leaving some with thoughts that it might be best for the Liberal Democrats to mature a bit more as a third party before jumping into the big leagues.
Blakesley
Labour Advisor | Foreign & Defence | Biographies