A-team

Posts: 63
Joined: Mon Feb 08, 2021 10:15 pm
Constituency: Humber Bridge
XP: 0
Trait(s): None
Discord username: Croslandfan
Corbyn resigns as Leader of the Labour Party


April 2019
In surprising news, Jeremy Corbyn, the leader of the Labour Party, resigned today. Providing only a short statement, Mr Corbyn said: "I have led the party to my best ability, doing what was right and staying true to my principles. While many in the party wanted me to change, I stuck to my guns and delivered an election result the media weren't expecting. Despite this, they still wanted me to abandon the people I stood by and I refuse to do so. Therefore, I have tendered my resignation to the NEC. I will be taking no questions at this time."
The resignation of Mr Corbyn was swiftly followed by the resignation of Tom Watson, citing "the strains of the past few years fighting for decency in the Labour Party". He refused to be drawn to comment on the resignation of his boss, saying only "it happened and it is up to Jeremy to say why".
Rumours flew around Westminster after raised voices were heard in the Norman Shaw buildings, where the Leader of the Opposition has his offices. Sources alleged that Mr Corbyn and John McDonnell, the Shadow Chancellor, had a blazing row about the former's response to anti-semitism in the Labour Party.
Erstwhile allies in the fight to shift Labour to the left for decades, the relationship between the two allegedly grew frosty as claims were made about actions and statements of Mr Corbyn that have been described as "tolerating anti-semitism" or anti-Semitic themselves.
During the meeting today, Mr McDonnell allegedly argued Mr Corbyn had to make a speech condemning anti-semitism unequivocally and distancing himself with those who in the party - and outside it - that were anti-Semitic. The leader of the Labour Party refused to do so, claiming it would throw my "friends and allies under the bus" to satisfy "critics that never supported us, never will support us, and are fearful of our 'for the many, not the few' agenda". It has been confirmed that Mr Corbyn said "anyone who thinks we need to take more action clearly want to undermine my leadership and the support of my allies. That is the end of the matter, and anyone who is unhappy with what I've decided can leave". Things turn heated following those comments.
Allies of Jeremy Corbyn have refused to deny that there were disagreements during a meeting with John McDonnell, the Shadow Chancellor, but they will not comment on what they spoke about.
John McDonnell has already ruled himself out of the running to replace Mr Corbyn, citing a desire "to return to the backbenches and focus on my constituency, the reason I got into politics and the reason I go to work each day."
Sir Keir Starmer, the Shadow Brexit Secretary, and Angela Rayner, the Shadow Education Secretary, are predicted to run for Leader of the Labour Party, while Rebecca Long Bailey, the Shadow BEIS Secretary, is expected to run for Deputy.
Amelia
Admin
(Name Drop Goes Here)

Posts: 299
Joined: Wed Dec 09, 2020 5:19 am
XP: 14
Trait(s): None
Discord username: Blakesley
Theresa May resigns as Brexit achieved
13 April 2019
After a night of celebrations and protests marking the United Kingdom's departure from the European Union, Theresa May stepped outside Number 10 to announce her resignation as leader of the Conservative Party and prime minister, pending the election of a new leader. Mrs May previously pledged to resign in the run up to the third meaningful vote on Brexit in order to see the deal passed.
Mrs May's voice shook as she ended her speech saying: "I will shortly leave the job that it has been the honour of my life to hold. The second female prime minister, but certainly not the last. I do so with no ill will, but with enormous and enduring gratitude to have had the opportunity to serve the country I love."
Prisons minister Rory Stewart said he was disappointed to see Mrs May have to step down, with so much of Brexit left unresolved referring to the forthcoming trade negotiations with the EU. "It is imperative that the UK get a trade deal done, that there is certainty in Brexit, before an election is pursued," said Mr Stewart. He added that the current confidence debate was an irresponsible use of Parliamentary time but that "there doesn't seem to be much else going on until we have a new PM."
Labour shadow chancellor John McDonnell said that Mrs May was right to resign and that the Conservative Party was "disintegrating" around her. "Hard Brexiteers undermining her from the right, remainers threatening to throw the country to an election, the Conservative Party is at war with itself and cannot be trusted to get a deal with the EU that protects workers and the environment, much less govern the country." Labour is backing a no confidence in the motion tabled in the run up to Mrs May's expected resignation.
The co-chairs of the backbench 1922 committee, Dame Cheryl Gillan and Charles Walker announced that nominations for the Conservative leadership would open imminently, with balloting to begin in short course.
A-team

Posts: 265
Joined: Wed Dec 09, 2020 11:27 am
XP: 0
Trait(s): None
Discord username: DylPickle
A Plague on Both Your Houses
May 2019
British politics is reeling from a messy Local Election campaign that leaves both the Tories and Labour down by a combined net 1000 Councillors and 30 Councils
Weeks of campaigning came down to this and as the results came in it was clear that the electorate were not happy with the status quo.
David Dimbleby: And here we are then, the BBC as we officially end our results show we have had an absolute blast of a set of Local Elections. To remind you of the final scores the Conservatives have had 3,992 Councillors elected, that is down 902 on the same results last time, and have control of 112 Councils a drop of 25. The Labour Party have had 1,951 Councillors elected a reduction of 154, they control 61 Councils a reduction of 5. In the minor parties the Liberal Democrats have gained 629 Councillors across the nation and 8 Councils under their control giving them 1,276 Councillors and 16 Councils. The Green Party have overtaken UKIP for fourth place winning 91 Council seats (162 total) to UKIP's 12 losses (34 total. Neither party runs any councils. It was a good result for the nation's smaller parties and independents with 477 new Councillors and the Resident's Association now run an additional council. Finally 21 Councils have fallen to No Overall Control, taking the number of grey councils to 57.
The headlines make for grim reading for both Labour and the Conservatives. The Conservatives lost over 900 Councillors in the blink of an eye including far tougher than expected losses in the South East and the South West but did manage to make gains in the Midlands, including 3 Council gains and the directly-elected Mayoralty in Bedford Borough. Labour meanwhile put up a sturdy defence that managed to repel most Tory assaults into the north but fell back in the Midlands and didn't make as much ground as they'd hoped in traditionally Tory areas such as the East and South East. The Lib Dems meanwhile were jubilant gaining Council seats across the nation. In Dorset they turned the Council from blue to NOC, the same in South Gloucestershire and South Hams (all three led by Lib Dem coalitions). Meanwhile the Councils of Mid Devon and Mendip went completely orange with Lib Dem majorities. There was further joy in the South East where Morgan Rise leads the Liberal Democrats to power at the first attempt in Michael Gove's Council of Surrey Heath and Runnymede flying the orange flag at the head of a Lib Dem/Ind Coalition.
The minor parties had similarly mixed nights with the Green Party usurping UKIP as the fourth largest party in these Councils, winning 91 seats and leapfrogging UKIP (who lost 142). Independents, small parties, and the Residents' Association had a strong night with 477 gains with the Liberal Party (once a party of Government, now not so much) winning 10 individual Council seats across the nation, their best result since the merger with the SDP.
Analysis by Laura Kuenssberg

These results have potentially tipped the very balance of our politics and begun to answer several questions. Sir Arthur Stanley and Emily Greenwood have not been in office long enough to dispel their predecessors but they have apparently been in office long enough to avert what one Tory called "the worst drubbing we've ever expected". Even heading into the night CCHQ insiders were quoting figures of up to 1,500 Councillor losses to me while Labour were equally depressed but as the night wore on the results, while still bad, seemed to turn a little better than expected. The Conservatives have done exceptionally well in areas like the Midlands and the East, displacing the Lib Dem Mayor of Bedford (very much against the national swing) and winning a handful of Councils in the West and East Midlands area, but they fell back heavily in the South East (where controversial rail and air plans are coming into fruition) and the South West (where the Lib Dem comeback has been exceptionally strong).

Labour meanwhile will breathe a sigh of relief that the Red Wall in the north appears to have held up to the local bombardment the Tories threw at it. However they will no doubt be disappointed by the lack of a breakthrough in the South East and the backwards trend in the Midlands (and to a lesser extent East). The messaging on railways and airports has been strong for Labour and has suppressed the Tory vote, however a new issue may be required to see those Tory voters switch to back their bid for Number 10 in 2022. Emily Greenwood is no Jeremy Corbyn, but we shall have to see if she is an election winner like Blair, Wilson, and Attlee or another bright star to be knocked down by the Tory juggernaut.
Conservative Party Adviser
Master of Polls
A-team

Posts: 265
Joined: Wed Dec 09, 2020 11:27 am
XP: 0
Trait(s): None
Discord username: DylPickle
MSPs recall SNP chief Peter Murrell to Salmond inquiry
12th May 2019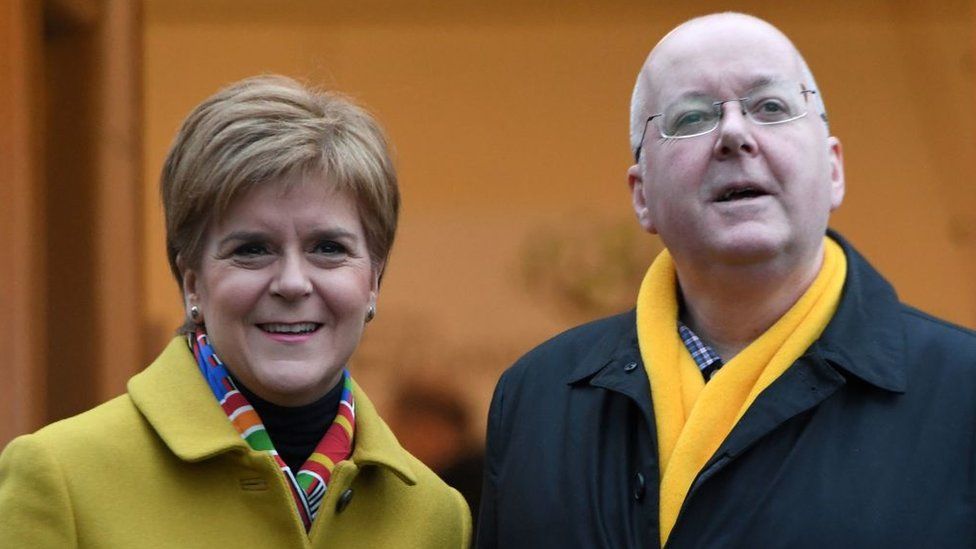 Members of the Alex Salmond inquiry have recalled the SNP's chief executive over apparent "inconsistencies" in his evidence. Peter Murrell, the husband of First Minister Nicola Sturgeon, denied plotting against Mr Salmond when he appeared before the inquiry on Tuesday. But opposition MSPs believe that Mr Murrell contradicted himself, and Ms Sturgeon, over some of the details. They have ordered on him to appear again to answer more questions.
The move largely centres on a meeting Ms Sturgeon had with Mr Salmond in the Glasgow home she shares with Mr Murrell. Ms Sturgeon has said the meeting in April 2018 was the first time she learned the detail of harassment complaints against Mr Salmond, who preceded her as SNP leader and first minister. Opposition MSPs believe Mr Murrell gave contradictory answers to some of their questions about the meeting in his evidence to them on Tuesday. They say he first claimed not to know about the meeting beforehand, before later suggesting that he had known the day before and they claim that Mr Murrell also appeared to say he was not at home for the meeting, but then said he had returned home while it was ongoing.
The SNP chief also said he had not asked Ms Sturgeon about the meeting because it was Scottish government business - yet Ms Sturgeon has previously insisted she was acting in her capacity as party leader rather than as first minister. Mr Murrell said that prior to the first meeting, Ms Sturgeon "thought it was a party matter", but that it then became clear that it was "a Scottish government matter". This point is particularly important, Ms Sturgeon's opponents believe, because government meetings should be recorded in her diary and official notes should be taken - which did not happen. They argue that this suggests the first minister may have misled parliament and breached the ministerial code over her dealings with Mr Salmond - for which Ms Sturgeon would be expected to resign.
Questions have also been raised about Mr Murrell's insistence that he does not use WhatsApp - despite claims that he appears to have used the messaging service as recently as last month. However, in a letter to the committee on Wednesday, Mr Murrell said: "I do not use WhatsApp. There are several messaging apps on my phone that I don't use. "I use my phone to make calls and to send emails and texts. Twitter is the only social media platform I'm active on."
Scottish Conservative MSP Murdo Fraser, who is a member of the inquiry committee, described the evidence given by Mr Murrell on Tuesday as "shambolic" and "sleekit". Mr Fraser added: "He tied himself in knots answering the simplest of questions and spoke in riddles. The SNP chief executive must return to the committee to clear up the contradictions in his evidence and this time, provide entirely truthful answers."
His call has been echoed by other opposition members of the committee, with Labour's Jackie Baillie saying Mr Murrell "must explain the contradictions and discrepancies in his evidence to the committee yesterday as a matter of urgency." She said: "Mr Murrell's squirming performance has cast doubt over the first minister's account of what happened, and poses a serious question over whether Nicola Sturgeon breached the Ministerial Code by having a clandestine meeting with Alex Salmond." Scottish Liberal Democrat MSP Alex Cole-Hamilton said he had written to the committee's clerks and the Presiding Officer of the Scottish Parliament about the "significant doubt" created by parts of Mr Murrell's evidence. He said: "If Peter Murrell thinks that half-truths and lies will convince the committee to give up its inquiries, he is dead wrong."
The Holyrood inquiry was set up to review the government's handling of internal complaints against Mr Salmond after he successfully raised a legal challenge against its investigation processes.
The government was forced to pay the former first minister more than £500,000 in legal expenses after it conceded its approach had been "unlawful" due to a procedural flaw. Mr Salmond was later cleared of 13 sexual assault charges after a trial at the High Court in Edinburgh. The committee is now reaching its final hearings, with both Mr Salmond and Ms Sturgeon due to give evidence in the coming weeks - although members have repeatedly complained that their work is being hindered by "obstruction" and "obfuscation" by key players.
Conservative Party Adviser
Master of Polls
(Name Drop Goes Here)

Posts: 299
Joined: Wed Dec 09, 2020 5:19 am
XP: 14
Trait(s): None
Discord username: Blakesley
Gilt yields climb as government signals loosening of fiscal taps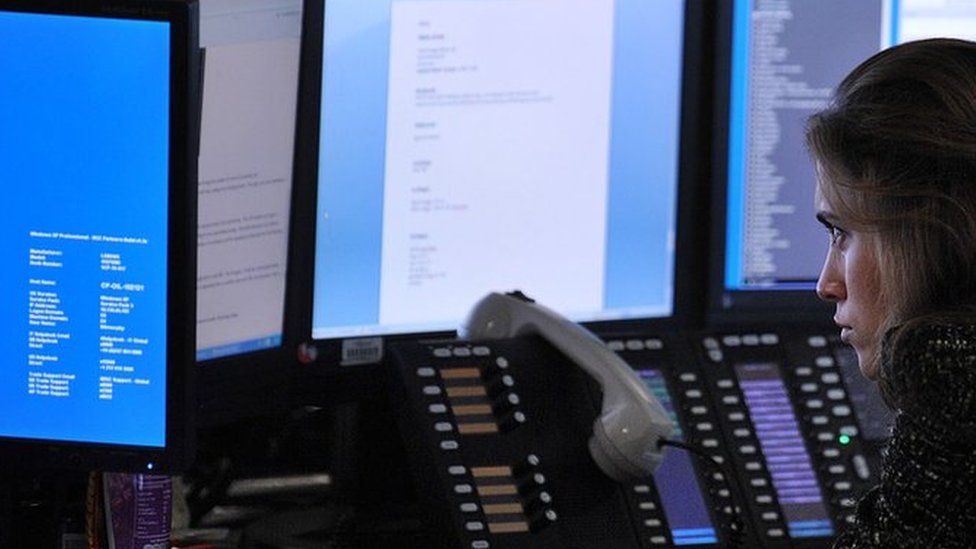 Gilt yields stopped their downward movement, slightly rising at the latest government debt auction. Minister's recent announcement of nearly £8 billion in new spending commitments signaled to gilt purchasers that the deficit may be taking a back seat to increased spending in the coming years.
"The recent moves by the government to open the spending taps is fueling speculation that further fiscal stimulus is coming down the pipeline," said a City analyst. "In the context of Brexit, nobody is quite clear what level of fiscal stimulus is necessary or will be provided - but it's expected to be substantial. But it creates a further expectation that gilt yields will rise. And that could be problematic over the long term.
Gilt markets are, of course, of little interest to many. However, rising gilt yields mean that future government borrowing will be more expensive than it is today. Low gilt yields, and thus less expansive borrowing, provided the basis for arguments that "cheap money" could be used to finance government expenditure with limited concern for the lingering fiscal deficit. Of course, rising gilt yields also drive other interest rates up, including mortgages.
The Bank of England maintained current interest rates at a meeting of the Monetary Policy Committee, though the minutes revealed that a substantial segment of the committee where in favour of increasing rates. The Bank of England is increasingly constrained in its monetary policy toolbox, as inflation rates continue to hover between 1.9% and 2.2%, an acceptably range on either side of the BoE target of 2%. Raising interest rates may be the only option if the economy begins to show additional signs of inflationary pressure.
"The Bank essentially has two tools in its pocket: quantitative easing and interest rates," said the BBC's economic correspondent. "QE becomes feasible when interest rates are near zero, as they currently are, and inflation is sufficiently low such that injecting money into the system does not create additional pressure. Of course, previous QE regimes were criticised because they injected money into the banking system, but banks did not necessarily loan that money out, eliminating a stimulatory effect. Interest rates are essentially at their lower bound right now and can only go up."
Previously, economists warned that the monetary policy toolbox was rapidly shrinking in a number of advanced economies, which saw record low interest rates in the aftermath of the financial crisis.
Blakesley
Labour Advisor | Foreign & Defence | Biographies
A-team

Posts: 265
Joined: Wed Dec 09, 2020 11:27 am
XP: 0
Trait(s): None
Discord username: DylPickle
Alex Salmond says there is 'no doubt' Nicola Sturgeon broke ministerial code
12th August 2019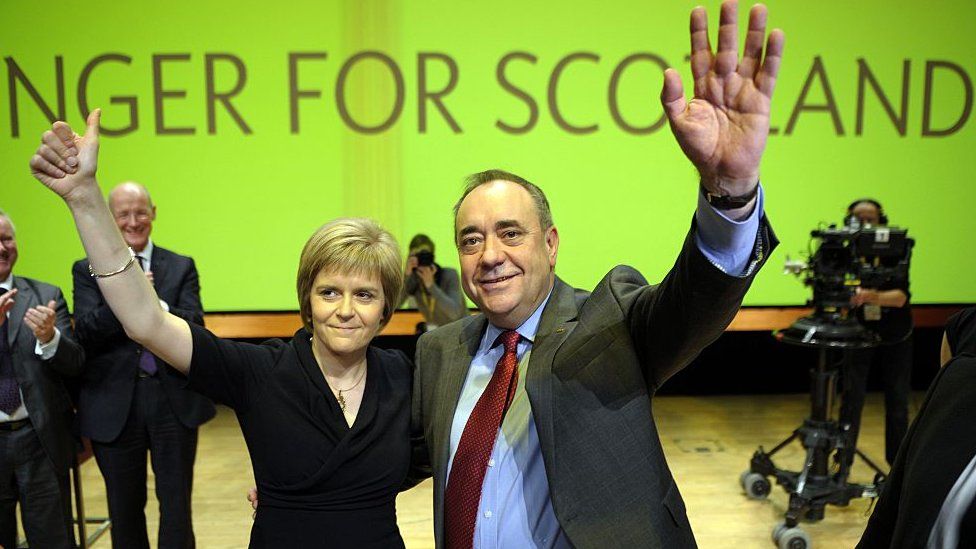 Alex Salmond has said he has "no doubt" that Nicola Sturgeon has breached the ministerial code.
The former first minister was speaking as he made his long-awaited appearance at a Scottish Parliament inquiry. Mr Salmond gave an account to the committee of meetings he had with Ms Sturgeon that appeared to contradict her version of events. But he said it was not for him to say whether Ms Sturgeon should resign if she was found to have broken the code.
Ms Sturgeon denies breaching the code, and has accused Mr Salmond of creating "wild" conspiracy theories that are untrue. Her spokesman said Mr Salmond had failed to prove his allegations in his evidence to the committee, and "also gave testimony which directly undermined some of the central planks of his conspiracy theories". The inquiry is examining the Scottish government's botched handling of harassment allegations against Mr Salmond. The government admitted it had acted unlawfully during its investigation into the initial complaints from two female civil servants after Mr Salmond launched a judicial review case, and had to pay his legal fees of more than £500,000.
He has previously accused people close to Ms Sturgeon - his successor as both first minister and SNP leader - of plotting against him, and has named Ms Sturgeon's husband, SNP chief executive Peter Murrell, as being one of them. Mr Salmond told the committee that he had been given a memory stick in the build up to his criminal trial that contained messages which involved "pressuring police", "collusion of witnesses" and "construction of evidence because police were felt to be inadequate in finding it themselves". He said he would "dearly love to provide" more detail about the messages - but was unable to do so because he was "under an injunction" that could see him prosecuted for revealing evidence that was given to him as part of the criminal proceedings. Asked what the motivation would be for a plot against him, Mr Salmond said some in the Scottish government saw the judicial review case as a "huge, looming, enormous and difficult problem". He said the potential impact on Ms Sturgeon and others in the government of a "disastrous" defeat in the civil case meant "it became very important that the criminal case overtook the judicial review".
The Crown Office attempted to remove evidence submitted by Mr Salmond earlier this week after it had already been published in full by the Scottish Parliament but MSPs and the Presiding Officer refused to take it down from their website and both the Committee and the simultaneous inquiry are free to consider it. The submissions included claims that Ms Sturgeon misled parliament over when she first learned of the allegations against her former political mentor. Ms Sturgeon initially told parliament she had not learned of the complaints until she was informed by Mr Salmond on 2 April 2018. However, she later claimed to have "forgotten" about an earlier meeting in her Scottish Parliament office on 29 March of that year, when she was told about the allegations by Mr Salmond's former chief of staff Geoff Aberdein. Mr Salmond told the committee that if Ms Sturgeon had truly forgotten about the meeting, she should have corrected the record when she did remember. But he said Ms Sturgeon had only admitted that the meeting had taken place after details of it were revealed 18 months later by Sky News accusing the First Minister of a "cover-up". He also said there was "no doubt" that the meeting with Mr Aberdein and subsequent meetings between Mr Salmond and Ms Sturgeon in her home were about government matters rather than SNP business, as she has claimed. This could potentially be another breach of the code, which says all government business and meetings should be recorded - but none of them were.
Mr Salmond also alleged that the name of one of the women who had made complaints about him was made known to Mr Aberdein ahead of his meeting with Ms Sturgeon. Ms Sturgeon told parliament on Thursday that "to the very best of my knowledge I do not think that happened." The first minister has also been accused of potentially breaching the code by allowing the government to continue opposing a civil court case brought by Mr Salmond over its handling of the initial complaints against him from two female civil servants. Mr Salmond has alleged that the government was given legal advice that it was unlikely to win the case on 31 October 2018 - but did not concede defeat until January of the following year. Mr Salmond said: "I have no doubt Nicola has broken the ministerial code, but it's not for me to decide what the consequences should be." A separate inquiry headed by Irish lawyer James Hamilton is specifically looking at whether Ms Sturgeon breached the code, which states that any minister who deliberately misleads parliament would be expected to resign. Mr Salmond said he was due to be interviewed by Mr Hamilton next week.
The marathon evidence session - which lasted six hours - also saw Mr Salmond claim that the leadership of the Scottish government, civil service and Crown Office prosecution service had all "failed" and mooted the idea of legislative change at Westminster or Holyrood. He said no one had taken responsibility for the "nightmare" he had been put through, and said the country's top civil servant, Leslie Evans should quit, and that the head of the Crown Office, Lord Advocate James Wolffe, should consider his position. He also alleged that there had been a "deliberate suppression of information inconvenient to the government" throughout the saga. And he called for a police investigation into how details of the complaints against him were leaked to the Daily Record newspaper, and said he believed the leak came from within the government and was politically motivated. An Information Commissioner's Office investigation into the leak found no "hard evidence" that it came from the government - but said it had "some sympathy" to the view that it had.
Mr Salmond went on to say he did not believe the House of Commons would accept a call from the Crown Prosecution Service in England to change a committee document, as the Scottish Parliament had refused to do in response to the Crown Office request which he called "totally out of order and frankly alarming". He said he had "no incentive or advantage in revisiting the hurt and shock of the last three years". But he added: "We can't turn the page or move on until the decision-making which is undermining the system of government in Scotland is addressed." He said the country's "move to independence" - which he has campaigned for throughout his political life - "must be accompanied by institutions whose leadership is strong and robust and capable of protecting each and every citizen from arbitrary authority, this includes the Crown Office and the Civil Service".
Ms Sturgeon has denied there was any conspiracy against Mr Salmond, and has said she is "relishing" the prospect of giving evidence to the committee next week. Answering questions from journalists at her daily coronavirus briefing on Wednesday, she said: "I don't think there is a shred of evidence behind those allegations and the claims that have been made". She claimed that Mr Salmond had created an "alternative reality in which the organs of the state - not just me, the SNP and the civil service and the Crown Office and the police and women who came forward - were all part of some wild conspiracy against him for reasons I can't explain". And she added: "Maybe that's easier than just accepting that at the root of all this might just have been issues in his own behaviour."
A spokeswoman for the government said Ms Evans continued to have the support of the first minister and would not be resigning as the head of the civil service in Scotland. The spokeswoman also said the government had a "duty to investigate the serious and specific complaints against Alex Salmond and was right to do so". She added: "As set out in detailed evidence to the committee, all government decisions were informed by legal advice and taken in line with the Civil Service Code."
A spokesman for the Crown Office said: "Scotland's prosecutors have acted independently and in the public interest at all times when considering matters related to this case." The Lord Advocate will give evidence to the committee on Monday, before Ms Sturgeon - who will be the final witness - appears on Wednesday.
Conservative Party Adviser
Master of Polls
A-team

Posts: 265
Joined: Wed Dec 09, 2020 11:27 am
XP: 0
Trait(s): None
Discord username: DylPickle
Nicola Sturgeon 'had no reason to want to get' Alex Salmond
17th August 2019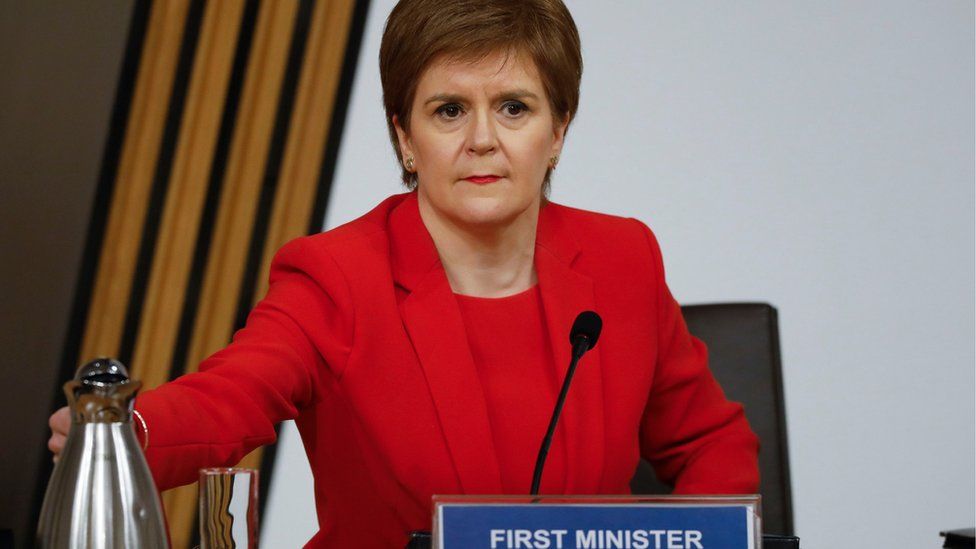 Nicola Sturgeon has insisted she had no reason to want to "get" Alex Salmond as she dismissed claims of a plot against him as "absurd".
The first minister was speaking at the inquiry into her government's unlawful handling of harassment complaints against her predecessor. She apologised to the two women who had made the complaints, saying they were let down by a "very serious error". But she rejected much of Mr Salmond's version of events. And she insisted her government had nothing to hide, despite accusations of a cover-up from opposition parties. Mr Salmond has previously claimed several people within the SNP and Scottish government - including Ms Sturgeon's husband Peter Murrell, the party's chief executive - were involved in a "deliberate, prolonged, malicious and concerted effort" to damage his reputation, even to the extent of attempting to have him imprisoned.
In her eight hours of evidence to the committee, Ms Sturgeon said she had "thought often" about the impact of the past three years on Mr Salmond, but said he had shown no sign of thinking of others. She said she had watched Mr Salmond give evidence to the inquiry committee last Friday and had found herself "searching for any sign at all that he recognised how difficult this had been for others too". The first minister added: "First of all, for women who believed his behaviour towards them was inappropriate. "But also for those of us who have campaigned alongside him, worked with him, cared for him, and consider him a friend - who now stand unfairly accused of plotting against him." Ms Sturgeon acknowledged that Mr Salmond had been cleared of all of the sexual assault allegations against him by a High Court jury. But she added: "I know just from what he told me that his behaviour was not always appropriate. "And yet across six hours of testimony, there was not a single word of regret, reflection or even a simple acknowledgement of that. "I can only hope that in private, the reality might be different." The first minister said the female complainers had come forward "of their own free will", and that while some offered support to each other, this was not evidence of a conspiracy.
She went on to tell the cross-party committee of MSPs that Mr Salmond had been one of the "closest people to me in my entire life". She added: "I would never have wanted to 'get' Alex Salmond - I would never, ever have wanted any of this to happen. I had no motive, intention or desire to 'get' Alex Salmond." The inquiry is examining the Scottish government's botched handling of sexual harassment complaints made against Mr Salmond by two female civil servants. Mr Salmond used his evidence session last week to accuse his former protege of repeatedly misleading parliament, and said he had "no doubt" she had breached the ministerial code - which she denies. A separate inquiry headed by Irish lawyer James Hamilton is specifically looking at whether this was the case. Ms Sturgeon is facing calls to quit from Scottish Parties after new documents released on Tuesday evening raised further questions about her involvement in the saga and appeared to back Mr Salmond's evidence. They included government emails showing it continued a doomed legal fight with Mr Salmond despite its lawyers advising it was likely to lose. It ended up paying Mr Salmond's legal fees of more than £500,000, on top of its own costs, after the investigation was found to have been unlawful and "tainted with bias" ahead of a judicial review.
Ms Sturgeon insisted that her meetings with lawyers had initially left her satisfied that the government was not "in some way prolonging a judicial review that was dead in the water". She admitted that advice received shortly before it did finally admit defeat had been "dreadful" and "catastrophic", but said the government had taken a "legally sound" approach by then deciding to concede the case. Labour's Jackie Ballie said the legal advice had only been handed over at the "11th hour" after two votes in parliament and the threat of a no confidence vote in the deputy first minister, and complained that some documents had not been provided. The committee has regularly complained that its work was being obstructed by the government, with SNP MSP Linda Fabiani, who chairs the inquiry, saying that she shared Ms Baillie's frustration. Ms Sturgeon insisted she had always acted "properly and appropriately" and there was "no intention" by the government to withhold information from the committee.
Ms Sturgeon was questioned at length about claims the name of a complainer was passed to Mr Salmond while the meeting between a meeting between the two first ministers was being set up. Mr Salmond said the name had been revealed to his former chief of staff Geoff Aberdein, and two other former SNP employees - Kevin Pringle and Duncan Hamilton - have written to the committee to support his account. However Ms Sturgeon told the inquiry that she had been given assurances that "it did not happen in the way that has been described". She said she believed that Mr Salmond was already aware of the identities of the two complainers, and that Mr Hamilton and Mr Pringle were not present at the meeting in question. She said she was prevented from going into more detail due to legal constraints, but added: "I understand evidence has been given to this committee that denies that allegation, and I believe there has been an offer of confidential evidence as well."
As Ms Sturgeon was speaking, Mr Salmond's spokesman released a statement saying he had lodged a formal complaint with Scotland's top civil servant, Leslie Evans, about "the conduct of the official who is alleged to have breached civil service rules by disclosing the name of a complainant."
The first minister had originally told parliament she first became aware of the specific allegations against Mr Salmond when she met him in her Glasgow home on 2 April 2018. But she subsequently claimed to have "forgotten" about an earlier meeting with his former chief of staff, Geoff Aberdein, in her Scottish Parliament office on 29 March when she says she was told "in general terms" that a "harassment-type issue had arisen." Some committee members expressed scepticism that Ms Sturgeon could genuinely forget about such a meeting. Ms Sturgeon said she had not taken an official record of her two meetings with Mr Salmond in her home because she thought this could "potentially compromise the confidentiality" of the complaints process. She said if a meeting with Mr Salmond appeared in a diary then questions could be asked about it, and that there would be more risk to the complaints process if she told people within government that she was aware it was ongoing. And she said she did not agree with Mr Salmond's assertion that there had been a "shared understanding" ahead of the meeting as to what was to be discussed - which would suggest she knew in advance about the allegations against him.
Ms Sturgeon also denied claims that she had told Mr Salmond she would be willing to intervene in the case if necessary. But she said Mr Salmond had been a "long-standing friend and colleague", and she had therefore tried to let him down gently when he made the request - and accepted that she may not have been frank enough. The first minister added: "I did not intend to intervene, and I did not intervene, and while I know it is more complex than this, I think in terms of his anger towards me I think that is the root of it with Mr Salmond."
The first minister also insisted that the complaints procedure was not put in place to target Mr Salmond, as some of his supporters have claimed. She told the committee that she was not aware of any allegations or concerns about sexually inappropriate behaviour on the part of Mr Salmond until a media enquiry from Sky News was made in November 2017. Ms Sturgeon also insisted that details of the allegations against Mr Salmond that were leaked to the Daily Record newspaper - which broke the story in August 2018 - had not come from her or from anyone acting on her authority or instruction. Ms Sturgeon finished her evidence by admitting that mistakes had been made - but dismissed suggestions from Mr Salmond that this was because Scotland's leadership and institutions had failed. She added: "Actually what comes out of it is the message that no matter how powerful you are or were, no matter your status or connections, if you are accused of serious offences they will be investigated and you will have the chance to defend yourself in court. That is how these things should work. "The idea that because somebody doesn't like what has happened over the last couple of years we allow this attack to be made on the fundamentals of our democracy I find deeply distressing and deeply unfair."
Scottish Conservative leader Ruth Davidson claimed that the abiding memory of the evidence session would be Ms Sturgeon repeatedly saying "I can't recall". She added: "She dodged and evaded almost every difficult question. The first minister vividly remembers the details she believes exonerate her, then forgets entirely anything that damages her." Scottish Labour MSP Jackie Baillie, who sits on the committee, said "serious questions remain" about the first minister's conduct. She added: "Quite frankly we are not much further forward in understanding her role in this catastrophic failure of the Scottish government. "Most galling of all was the first minister's complete failure to understand the obstruction that this Committee has faced and continues to face. "The first minister promised the committee that it would receive all the information that it needed - this now sounds like a bad joke."
Conservative Party Adviser
Master of Polls
A-team

Posts: 265
Joined: Wed Dec 09, 2020 11:27 am
XP: 0
Trait(s): None
Discord username: DylPickle
John Swinney ousted by vote of no confidence at Holyrood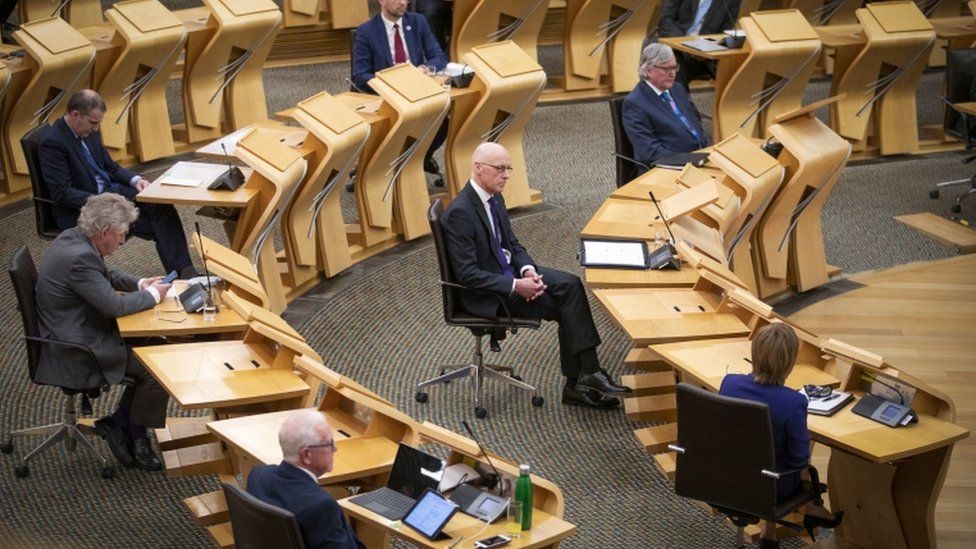 Deputy First Minister John Swinney has lost a vote of no confidence at Holyrood after MSPs rejected the motion by 67 to 61.
The vote was tabled by the Tories after a row over the government providing its legal advice to an inquiry committee. Mr Swinney had agreed to publish "key" papers from the government's legal battle with Alex Salmond. However, the committee said it was "not reassured" that it had been given access to all the material it had asked for. Scottish Conservative leader Ruth Davidson said the "key legal advice the deputy first minister promised has not been provided". Her party was backed by Labour, the Scottish Greens and the Lib Dems. In a heated debate Mr Swinney described the motion as "entirely baseless".
The row stems from the government's handling of harassment complaints against Mr Salmond, which it admitted had been unlawful after the former first minister launched a judicial review case at the Court of Session. A special parliamentary committee was set up to hold an inquiry into the affair. Members of the group asked for government legal advice relating to the case to be disclosed. MSPs twice voted to underline this demand, but the government initially only provided access to a memo summarising some advice. After all opposition parties said they would back a vote of no confidence in Mr Swinney if the papers were not handed over, he relented and the government published a series of documents. However the committee said it was "frustrated" by how the process had played out and the Tories pushed ahead with the confidence vote.
Ms Davidson told MSPs that the committee had been "hampered at every turn from receiving even basic information". She said the papers published contained "damning revelations", but argued that "there still remain key omissions". Labour's Jackie Baillie - a member of the inquiry committee - said it had been provided with "partial information, delayed information and in some cases no information at all". She added: "There is a pattern of behaviour here of obstruction, secrecy and contempt for the institution of this parliament." Lib Dem MSP Alex-Cole Hamilton added that it was "entirely due to the obstruction and sleight of hand employed by this administration that we have arrived at this point".
Mr Swinney contended that the government had published the advice to counter "outlandish allegations" of conspiracy, and had provided everything the committee had asked for. He said: "We have taken the extraordinary and unprecedented step of publishing formal legal advice of the kind that no previous government in Scotland has done. "On any fair interpretation of what the government has done, the Tories' pursuit of this motion today is now entirely baseless.
The vote means the Mr Swinney has had to resign as Deputy First Minister, Nicola Sturgeon has appointed Cabinet Secretary for Justice and MSP for Glasgow Pollock, Humza Yousaf, as new Deputy First Minister. He has pledged to release all the files, stating that he is not aware of any that his predecessor has not released but that if they exist they shall be released in "some capacity" to the inquiries.
Conservative Party Adviser
Master of Polls
A-team

Posts: 265
Joined: Wed Dec 09, 2020 11:27 am
XP: 0
Trait(s): None
Discord username: DylPickle
MSPs on Alex Salmond committee say Nicola Sturgeon misled them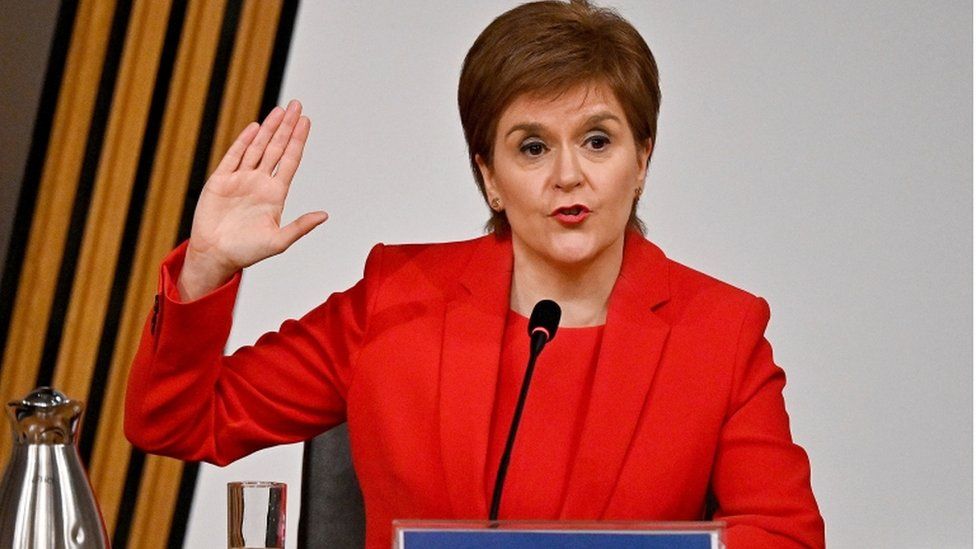 The Scottish government's handling of harassment complaints against Alex Salmond was "seriously flawed", a committee of MSPs has concluded.
The committee said women had been badly let down by the government. And they said they found it hard to believe that First Minister Nicola Sturgeon was not aware of concerns about Mr Salmond's alleged behaviour before November 2017. They also said Ms Sturgeon had misled their inquiry in her evidence. She said last week that she stood by all of the evidence she gave to the committee during her marathon eight-hour evidence session earlier this month, and has repeatedly apologised to the women who made the complaints. Many of the committee's findings were unanimous, but others were divided along party lines - with the four SNP MSPs being outvoted by the two Conservatives, one Labour, one Liberal Democrat and one Green.
The committee had been examining the government's botched handling of two sexual harassment complaints that were made against Mr Salmond by two female civil servants in 2018. The government was forced to admit it had acted unlawfully in its investigation and paid the former first minister's legal fees of £512,000 after he launched a judicial review case. Mr Salmond was later cleared of 13 charges of sexual assault against nine women after a separate High Court trial in March of last year. He has accused government and SNP officials close to Ms Sturgeon - including her husband Peter Murrell, the party's chief executive - of running a "deliberate, prolonged, malicious and concerted effort" to damage him and even have him sent to prison. Ms Sturgeon and her allies have dismissed these allegations as being false conspiracy theories.
Members of the inquiry committee voted by five to four that there had been a "fundamental contradiction" between Ms Sturgeon's account of meetings she had with Mr Salmond after the complaints were made, and the evidence given by his team. And they said they believed she had left her predecessor with the impression she might intervene in the complaints process. They voted by the same margin that her written evidence was "an inaccurate account of what happened", and that "she has misled the committee on this matter". The report also said members were "concerned" about how long it had taken Ms Sturgeon to inform the government's permanent secretary that she was aware of the complaints. And it said it was "inappropriate for the first minister to continue to meet and have discussions" with Mr Salmond. The report also described the outcome of the judicial review case as being "devastating" for the government, as well as being "wholly unsatisfactory for the two women who had made complaints". It added: "This is not just about procedures or public money. It is about ensuring that, in the future, anyone complaining about sexual harassment is not let down in the way these women have been."
The committee has made a series of recommendations which it said would help ensure similar mistakes do not happen in the future, and ensure confidence in future complaints processes. The committee was unanimous in saying that the government should have taken more time over the drafting of the new complaints procedure and should have included an independent system for reporting and investigating complaints. The report said that the "multiple roles" fulfilled by Permanent Secretary Leslie Evans in the process "should have been seen as a significant organisational risk", saying this "places a question mark over the process". And they were critical of the government's handling of the judicial review case brought by Mr Salmond, saying there was a "major flaw" and a "significant failure" in the failure to identify and hand over relevant documents to the court.
Members were split over Ms Sturgeon's role in the judicial review, but agreed by five votes to four that they were "concerned that the first minister decided to proceed with the judicial review despite clear advice that it would likely fail." But they agreed unanimously that "the Scottish government was responsible from an early stage for a serious, substantial and entirely avoidable situation that resulted in a prolonged, expensive and unsuccessful defence" of the judicial review." They said "this state of affairs is unacceptable by an organisation such as the Scottish government and that those responsible should be held accountable".
The committee said it had "tried as far as possible to shine a light on what occurred". But it said its work had been "hindered by the Scottish government's failure to produce key documents which were of interest to us until a very late stage in the inquiry". The report added: "To leave it to a committee to have to drag information out of government and other bodies is a wholly unacceptable response to the accountability that is meant to exist by the executive to parliament." Committee convener Linda Fabiani, an SNP MSP, told the BBC's Good Morning Scotland programme that it had to redact "a lot of information" from its report, and had been unable to publish some of the evidence it had received. The redactions meant there were parts where "the full picture is not given", she said, but she insisted that these were "very small elements".
Conservative Party Adviser
Master of Polls